If you work in sales or marketing, you've probably wondered about CPQs.
Let's start by outlining the three essential discussion points that we will consider together as we deepen our consideration of CPQ. My goal is to help you gain a clear understanding of the following:
What CPQ is and how it benefits sales organizations
How to select the right CPQ for business
When is the right time to consider CPQ
What is CPQ?
CPQ helps sales organizations configure product pricing and generate quotes. From simple products to very complex ones, CPQ offers the ability to configure pricing models, including discounting, to generate accurate quotes. From the quote, professional proposals are created that are customized to the buyer's needs.
Key Attributes and Functionality of CPQ
The key functionality of CPQ is the ability to configure the right solutions to sell to your customer. A CPQ should address pricing models, product dependencies and discount policies. An approval process is necessary if your salespeople have the flexibility to offer discounts. Document generation capability should be built into your CPQ, whether it's a one-page pricing summary or a detailed overview.
CPQ Vendor Relevance
There is a lot of confusion about CPQs and how to select the right solution for an organization's needs. If you look at how vendors describe their solutions, CPQ covers anything from very simple solutions that allow salespeople to enter a product, select a discount, and generate a quote, to the other extreme which integrates with ERP systems such as shipping and inventory.
When you're evaluating CPQ solutions, consider your organization's growth and the scalability of the solution. Ask yourself, "What is the functionality that I need today? What is the functionality that I will need in the next 9, 12, 18 months?"
When you're assessing those CPQ solutions, look at their functionality. Are they going to offer the capabilities that you need as you grow, as your team grows, and as your needs expand?
Gauging the Need for CPQ
There are many reasons why organizations need to implement CPQ. You can break them down into three groups - the organization's point of view, sales operations' point of view and the individual salesperson's point of view.
From the organizational perspective, things like standardization and accuracy of quotes are important. CPQ will allow you to represent the company in a standardized manner in pricing, messaging, and the look and branding of the proposal.
From a sales operations point of view, there are several areas where CPQ offers benefits. Consider the need to train new hires and update your sales team when changes in pricing and product offerings occur. You need to ensure your pricing and configurations are accurate, and that team members can get up to speed quickly.
Individual salespeople will be most concerned with reducing the amount of time that they're spending on non-sales activities. A CPQ helps them respond faster to their customers with the right pricing, messaging, and marketing documentation while eliminating time-consuming administrative tasks.
According to the Aberdeen Group, optimizing sales workflows with a CPQ solution provides tremendous efficiencies: (read the full review here)
Image Source: Dealhub.io
The Right Time for CPQ
There are preconceptions about the right time for organizations to consider CPQ. Many times organizations think they have to have certain number of salespeople before looking at CPQ or that they need very complex pricing or configurations and only then is CPQ right for them. However, there other more relevant factors to consider when determining the right time to implement CPQ.
Consider these questions:
How much time are your salespeople spending on generating quotes? If you find a great deal of their time is spent outside of sales activities, especially when they are generating quotes, it may be the right time for CPQ.
Are you increasing the size of your sales team? If it takes your salespeople weeks instead of days to learn your sales process and how to use your sales tech, that's time lost. Consider the time it takes to get the value out of those reps. CPQ can speed up the training process, so new hires provide value quickly.
How fast are you able to get back to your customers? Today, response time is critical. You have to get back to customers with your pricing quickly. They are deep into the sales process before they ever reached out to you, so a fast response shows your customers that their needs are important and helps build trust.
Is generating quotes a tedious process that requires sales reps to pull information from several sources? If your quote generation process encumbers your sales cycle, it's the right time to consider CPQ software.
Are quotes going into your CRM and is everyone using the same playbook? If your reps are entering their own discounts or you are unable to track quotes because they aren't synced with your CRM software, you will want to take a look at a CPQ that integrates with your CRM.
What are the costs of errors from incorrect configurations or incorrect pricing? If you are losing revenue due to inaccurate quotes, your organization should consider CPQ.
CPQ Selection Process
It's imperative that you have a documented process when selecting your CPQ solution. You have to understand the needs of the different groups within the organization. CPQ is cross-organizational. Although the salespeople are the ones selling to the customer, it affects several groups within the organization. Consider the needs of sales management and operations, finance, and legal.
What are Sales Management and Sales Operations trying to achieve? List the pains they are experiencing and the features that a CPQ solution must have to address those issues. Sales management and operations will be concerned with issues such as:
Price quote control
Version control
Quotes synced with CRM
Margin approval accuracy
Sales process standardization
Improved buyer experience
Standardization of sales team processes
Sales rep administrative tasks vs. active selling time
Reduction in error rates and inaccuracies
Response time to requests for quotes
What needs do Finance and Legal have that the CPQ solution will address? Such things as standardized pricing, advanced configurations, discounting and contracts may be causing issues within your current sales processes. The CPQ should be able to solve those problems.
CPQ Requirements Documentation
Once you've evaluated the needs of different stakeholders and have gathered the requirements from each group, prepare a requirements document. When you speak with vendors in the CPQ marketplace, use this document as a checklist or score sheet to ensure the software addresses the needs of each group. Document your evaluations so you can compare vendors based on your specific needs - your must-haves and your nice-to-haves.
CPQ Vendor Evaluation
Once you've interviewed your stakeholders and you've built out your requirements document, then examine how each vendor matches your requirements. Bring those vendors in and have them demonstrate, in a live environment, their capabilities and how they meet your specifications.
It's not enough to have a promise of, "We can do that capability." It's crucial to see that functionality operating. Then, short-list the vendors that match your capabilities or requirements and bring the stakeholders back into the process for the final evaluations and decision-making. You want their consensus. You're going to need their buy-in. Get them involved in that final decision.
CPQ Vendor Selection
When you make the final selection of your CPQ, take a look at any hidden considerations that may be involved, paying particular attention to the time required to implement the solution. Projects for CPQ can range from three to six weeks all the way up to 12 to 15 months, depending on the solution. Every project involves disruption and defocus within the organization, so implementation time should be a main consideration.
Select a CPQ that is going to minimize that defocus and disruption within the organization. There is also a cost involved in implementation time; not only the cost of physically implementing the solution but the time to value. How long is it going to take your sales team to see value from that solution? That's a cost that you must take into consideration.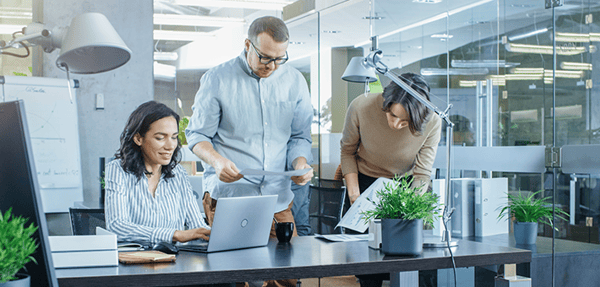 A final hidden consideration when you're selecting a CPQ vendor is determining how dedicated they are to CPQ. Are they committed to enhancing that CPQ functionality, to taking that solution to where you need to go in this next six, nine, 12 months and forward? Will it scale with your business? Make sure to take into account these hidden considerations when selecting your CPQ.
Conclusion
CPQ is part of a holistic sales process, focusing on consistent and accurate delivery of the essential information needed to make buyer decisions. The right CPQ has the power to streamline the quoting and proposal generation process, helping you close deals faster. The wrong one has the potential to cause breakdowns in your sales cycle. Choosing a CPQ solution that meets your organization's needs is essential in providing your sales organization with the tools they need to achieve sales goals and increase revenue. Following the tips discussed in this article will help you make the best decision when selecting a CPQ.