Are you using data to drive your sales strategy?
If not, you could be missing out on the secret to hitting your sales goals and delighting your customers. Structured data plays an important role not only in the marketing department, but also during the decision making and the creation of strategy for the business in general. It's one of the key pillars which determine the success of the companies.
What is sales tracking?
In a general sense, sales tracking is easy to understand.
Sales tracking definition
Sales tracking is the process of keeping records of the entire sales process, from prospecting to closing deals. This helps create a better customer experience and aids your sales team in finding new leads to pursue.
The benefits of sales tracking is obvious: better processes, quicker turnaround time, and more effective workflows. Those things might not matter to you on the surface but they should. All of the things we listed above impact the customer experience.
If you think delighting the customer isn't as important as a bulletproof sales strategy, you're wrong. According to Iron Paper, 65% of customers are lost in the sales pipeline because of indifference, not because of mistakes.
This is why it's important to have a sales tracking system in place. By tracking the process your team takes to close deals and find new leads, you can pinpoint exactly where in the process your team is crushing it and where you can improve. This will ultimately help you build an authentic, emotional connection with your customers.
Creating a sales tracking system that works for your customer
After the process of drafting and adjusting your vision is done and your business is set up, it's time to move on to the sales funnel and start to focus on customers.
Knowing where your customers come from is as equally important as knowing how they behave during the process of selecting your product or service. Sales tracking should be extremely important for you as it helps you to identify your future leads, focus on them and interact with them in any of the sales funnel stage.

In this article, we'll review the best tips and tricks for creating a sales tracking program the right way. We'll also dive into how to use sales tracking to delight and retain your customers. Let's jump in.
Find the right data to track
The first step to building a sales tracking program is to gain a clear understanding on what data you need to track in the first place.
Businesses usually gather data from multiple sources to gain a bigger picture of what is working for them and what is not. These include data from help desk software, email marketing, and automation platforms or social media channels to name just a few. These and plenty of other data are than thanks to data mining parsed into logical chunks. It helps with data analytics and overall pattern recognition in them.
Focusing on the existing strengths and perfecting them can result in increased sales, improved ROI and last, but not least more loyal customers. On the other hand, working on weaknesses can give you better market presence and more qualified leads. They again, can impact your business in the field of higher volume of sales.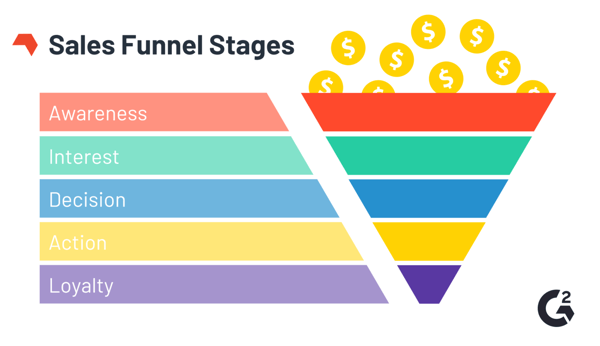 Implementing the right sales tracking software can help you to fine-touch, or even create when it's needed, the proper sales process. The gathered data and insights should help you determine which parts are performing better than the other.
Understand how sales tracking impacts your business as a whole
Besides previously mentioned impact effects of the right sales tracking software on your business, it's worth pointing out also other ways how this decision can bring fruitful results.
1. Sales tracking improves resource allocation
Proper and smart resource allocation is the process of planning, scheduling and assigning currently available resources in the most efficient and economic way taking into consideration current performance of your business, time and the availability of your workers.
Knowing when to initiate which task or use which resource is crucial for the proper customer management and the general well being of the company. In order to collect this kind of information it is usually recommended to implement proper tracking software.
Most of the time it gives you the output in a form of several trend reports, charts or prognosis for the upcoming period. Algorithms have an irreplaceable role here.
2. Sales tracking improves your customer service skills
Vast and complex research usually precedes the moment your customer decides to go for your product or service. This research consists most of the times of several visits to your website, looking for information on search engines or forums or reading reviews on review portals.
With G2 buyer intent data, your sales team can actually see which prospects are looking at your reviews – and which competitors they are comparing you against.
Tailored and personalized customer service has significant impact as it drives customer loyalty, increases the chance of good brand advocacy and your overall NPS. Offering this kind of support through availability on live chats, voice support or good old ticketing can really make your business shine and stand out.
3. Sales tracking allows you to create tailored product offerings
You've experienced a tailored product offering before. Whether purchasing from Amazon or eBay, eCommerce sites have mastered the art of learning your preferences and offering deals you can refuse.
Powerful sales tracking software knows which complementary products are the best fit for you. Looking for a new smartwatch? Amazon automatically predicts you might be interested in the protection glass. They know your preferences very well and carefully track every step you make on their website. They can even determine and predict your future purchases and this way offer you products you are most likely to buy.
Sales tracking software allows you to harness that same powerful data for your own customer outreach and sales plan. By tracking where in the sales pipeline you lose a lead or close a deal, your team can learn what to offer on the fence customers to help close deals.
Sales tracking software and types
Understanding what sales tracking software is covers the first part of the process: knowing which platform is right for you is a whole different game. This section will give a brief overview of the different types of sales tracking, as well as the best software solutions to manage everything.
1. Cross-domain tracking
Cross-domain tracking is a special case of tracking multiple domains or subdomains into one place while keeping single user as single session while browsing multiple locations.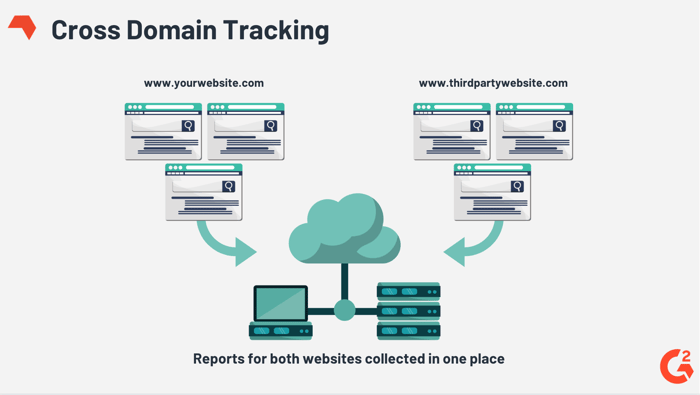 The most commonly used is Google Analytics. This option is perfect for tracking your customers across the internet to see what they're browsing, where they are searching, and how frequently they are looking for your products. It's also perfect for anyone using paid search ads, as they can track if an ad placement lead to a purchase. Do you use Google Analytics at work? Let other users know what you think about the platform.
2. Business intelligence platforms
Business intelligence platforms, often called BI platforms, are complex dashboards that groups data from various sources to give better insights on overall performance. Nowadays, people are using different channels and devices to reach single business, therefore it's necessary to connect these touch points.
Here's a look at some of the most popular business intelligence platforms based on G2 user reviews:

Business intelligence platforms are perfect for sales tracking because they allow the user to collect and create internal analytics applications, create reports and visualizations in-platform, and consume data from any source through file uploads, database querying, and application connectors. It's a true one-stop shop for sales tracking.
3. Digital analytics tracking
Tracking your website data is the most common and fundamental part of sales tracking.
There are many ways to track digital analytics, but the most popular among industry experts tends to be digital analytics software. These platforms helps you to collect anonymous streamlined data that enables to allocate your resources better.
These solution providers collect data from various sources such as extensions or IP addresses and pair them with their internal databases to give you relatively correct information of concrete company browsing your website. However, you have to be very careful to not overdo it.
It would be very inappropriate to start calling your website visitors right after they closed your website. Also these tracks are just another JavaScript code on your website and tend to slow your website. Use them wisely.
Tracking emails is one of the most common sales tracking techniques, because the barriers between business and prospect are removed. There are usually two types of
email tracking software
.
4. Email tracking
First, there are email marketing and automation platforms that are suitable for sending emails to huge amount of contacts. Secondly, we have email tracking software that suits direct outreach and cold emailing better.
Depending on your sales outreach style or end goal, one email system will work better for your team than the other. No matter which solution you choose, most email tracking systems work the same way.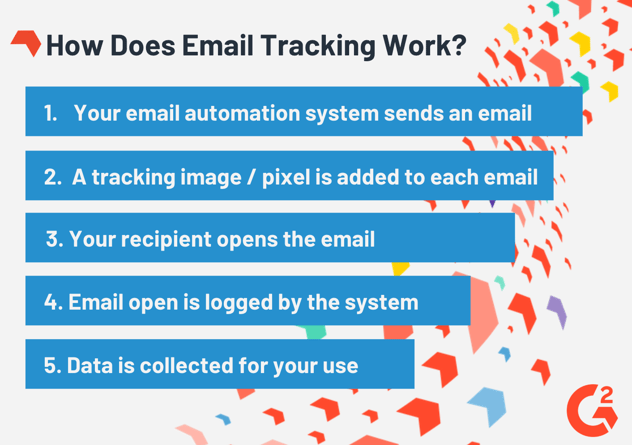 Email tracking software is popular because they offer robust data points for your team to utilize. These software solutions allow users to schedule emails according to time constraints, geographic distribution of prospects, and prospect status.
It also allows users to categorize inbound and outbound email communications according to tags, lists, and sales priorities, as well as delivering analytics on basic and advanced email use information to understand how emails are received.
5. CRM
The final tracking option in this piece is probably the most popular among marketers and sales professionals. Customer relationship management software (CRM) helps businesses track and manage sales interactions in a single location. CRM software has the ability to track each and every touchpoint your customer has with your company throughout the sales journey.
Here's a look at some of the most popular CRM software solutions based on G2 user reviews:
TIP: The CRM software category is one of the most popular on G2's website, and with good reason. Most sales teams use CRM as their central hub for automation and tracking. Most of the other offerings we've mentioned can be integrated and used alongside CRM software. Find the right solution for your needs today.
Data driven sales is the future
Some may not like to hear it, but technology isn't an option anymore. Your competitors are utilizing big data and complex software solutions to refine their sales funnel and create a better customer experience. If your company chooses not to innovate, you will fall behind. Invest in big data and use it to understand what your customers want and how you can give it to them.