As recently as 10 years ago, while scanning marketing rosters of top names, you used to see every spot except for a few occupied by men.
Thankfully, the future of marketing is beginning to look a lot brighter. Even though some industries still face the problem of a lack of diversity at industry conferences, we're starting to see a shift. This change is seem particularly in the marketing field and is being lead by some of the most fearless women in the industry.
To put it simply, women in marketing are unstoppable. More women are choosing to lean in and make their voices heard. They're publishing books, taking stages, assuming high-level leadership roles, and trekking out on their own as entrepreneurs and business owners.
If you're a woman in marketing yourself, or often feel like a lone wolf in a room crowded with testosterone, this list is for you. This list features women who are at the top of their game and the top of their field.
20 women marketers to add to your feeds in 2019
Many of the women featured on this list are also mentioned on Express Writers/BuzzSumo's list of the Top 100 Content Marketers, which referenced influencer data from BuzzSumo's research tools. More than a few appear on multiple published lists, including Brand24's Top 100 Digital Marketers, which looked at data from millions of mentions and interactions to find the top influencers.
These women in marketing aren't just people we like and follow, but rather top women dominating social media and the industry with reams of loyal followers and riveted audiences.
With that said, let's get to the list:
1. Joanna Penn – self-publishing expert
Joanna Penn is a prolific woman in marketing: an entrepreneur, writer, speaker, blogger, and podcaster.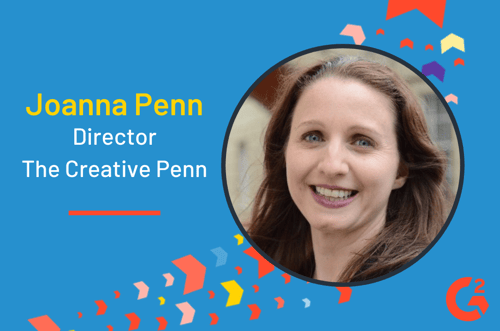 She's a prime example of how to market yourself successfully – she has self-published over 28 books, both fiction and non-fiction, and has sold over 500,000 copies total worldwide. Her most recent work is a fresh edition of Successful Self-Publishing, which currently ranks #1 on Amazon's list of Nonfiction Writing References.
2. Amy Porterfield – email marketing expert
Amy Porterfield is an expert marketer who shares her knowledge on email list-building, strategizing, and creating online courses with more than 150,000 followers on Twitter and hundreds of thousands of podcast subscribers.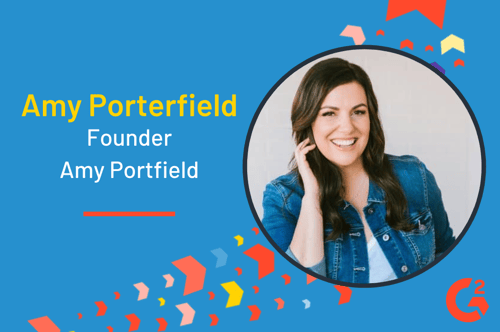 Forbes named her one of its Top 50 Social Media Power Influencers, and she has been featured in publications like Business Insider, MSNBC, Entrepreneur, and Mashable.
Connect with Amy by following her Twitter and subscribing to her podcast
3. Janet Murray – content marketing expert
Janet Murray is a successful content marketer who built a six-figure business through effective blogging, social media, and podcasting.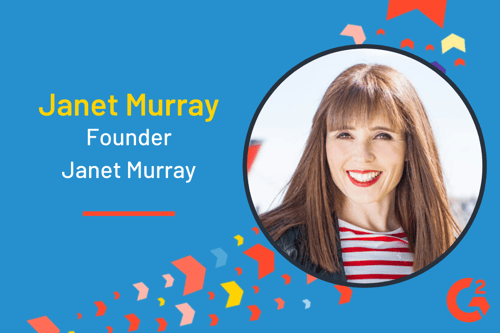 She's the author of a book, Your Press Release is Breaking My Heart, and is a regular keynote speaker for high-profile events. She even runs her own empowering live events, including Build Your Audience Live and Your Year in PR.
Connect with Janet by following her Twitter and subscribing to her podcast
4. Mari Smith – Facebook marketing expert
Mari Smith is a Facebook marketing expert who is regularly referred to as "the Queen of Facebook."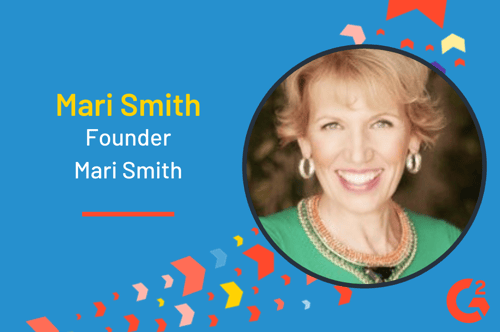 She's a speaker, social media consultant, and author (her two books include The New Relationship Marketing and Facebook Marketing: An Hour a Day, coauthored with Chris Treadaway).
This in-demand woman in marketing also teaches businesses and brands how to monetize their social media presence. On top of all that, IBM named her one of 7 women shaping digital marketing.
5. Heidi Bullock – marketing strategy expert
Looking for more women leaders in marketing to follow? Look no further than Heidi Bullock.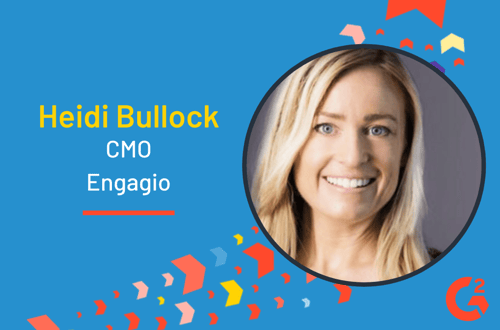 She's the CMO at Engagio, which means she's knee-deep in planning, strategy, development, and execution of all their marketing endeavors. Previously, she was the Group Vice President of Global Marketing at Marketo and is an expert on post-sales marketing.
6. Rebekah Radice – social media expert
An award-winning marketer, Rebekah Radice has successfully built an empire based on her social media marketing chops, her blog and her podcast.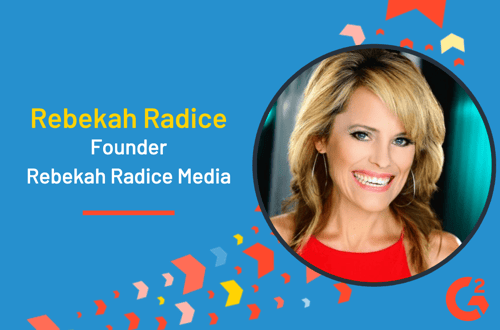 She's the founder of Rebekah Radice Media and RadiantLA – training companies focused on helping brands level-up their marketing. She has authored a book, Social Media Mastery: A Comprehensive Guide to Strategic Growth, and regularly shares her expertise as a guest and keynote speaker at high-profile events.
Connect with Amy by following her Twitter and subscribing to her podcast
7. Nancy Badillo – Etsy marketing expert
An expert on Etsy marketing, Nancy Badillo helps homegrown sellers everywhere achieve their entrepreneurial dreams on the platform.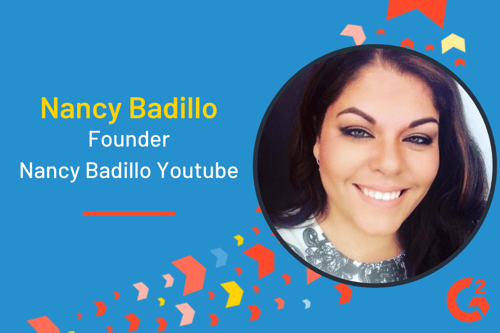 She's a digital marketing specialist who learned through experience: She's an Etsy seller, herself! She also hosts a YouTube channel where she shares all her best tips for increasing sales.
8. Marsha Collier – eCommerce expert
You may know Marsha Collier from her name on tons of those yellow "For Dummies" books, including eBay for Dummies, Social Media Commerce for Dummies, Starting an eBay Business for Dummies, and 37 (!) others.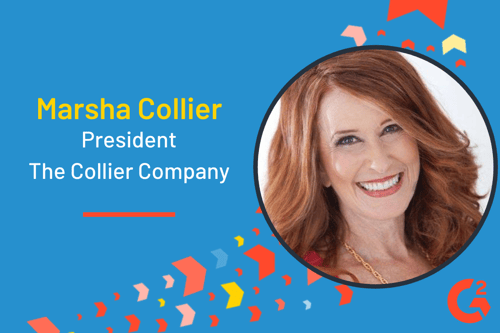 Needless to say, she's an expert on eCommerce as well as an educator, keynote speaker, and podcast co-host (Computer and Technology Radio, or #techradio), not to mention the founder of the Twitter customer service chat (#custserv).
9. Tamara McCleary – brand marketing expert
Tamara McCleary is a high-powered digital marketer with expertise in B2C, B2B, and social media marketing.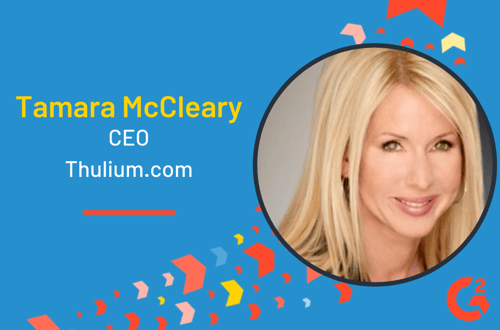 She's the CEO and founder of Thulium, a company specializing in brand amplification with clients like Verizon, IBM, and the U.S. Department of Defense. Brand24 named her one of the Top 20 Most Interactive Digital Marketers, and Klear ranked her in the top 1% of global social media influencers.
10. Gina Schreck – entrepreneurship expert
Gina Schreck is the CEO of SocialKNX, a digital marketing agency.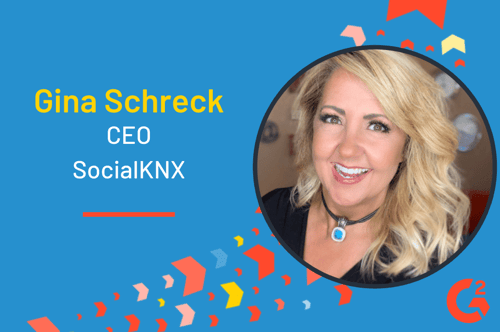 She's a speaker, author, blogger, and the host of her own podcast, The Journey with Gina, where she shares inspiration and insights for entrepreneurs. She also founded The Village Workspace, a co-working space where female entrepreneurs can build their brands and connect with each other.
Connect with Gina by following her on Twitter and subscribing to her podcast
11. Ann Handley – digital marketing expert
Does Ann Handley need an introduction?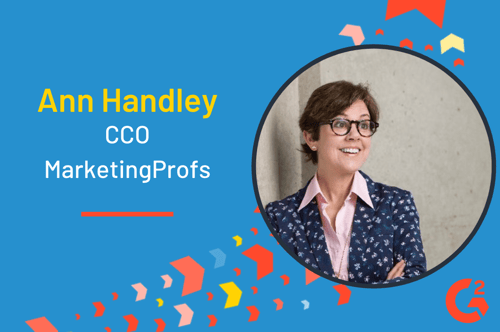 If you're not following her yet, here's what you should know: she's a rockstar digital marketer, the Chief Content Officer at MarketingProfs, and the author of a Wall Street Journal best-seller on content writing, Everybody Writes. She's a staple keynote speaker on the event circuit, too. Oh, and her newsletter is called, hilariously, Total Annarchy.
12. Lilach Bullock – influencer marketing expert
Lilach Bullock is a top content marketing and social media specialist who has major props backing her up.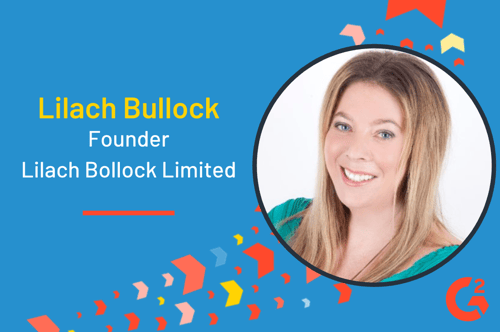 She won Oracle's Social Influencer award, and Forbes has named her one of the Top 20 Women Social Media Influencers. She's a consultant, speaker, and author of an Amazon best-seller, and has been featured in Social Media Examiner, Wired, BBC Radio, and Forbes, to name a few.
13. Madalyn Sklar – Twitter marketing expert
Madalyn Sklar is your gal for all things Twitter – she is THE expert on Twitter marketing.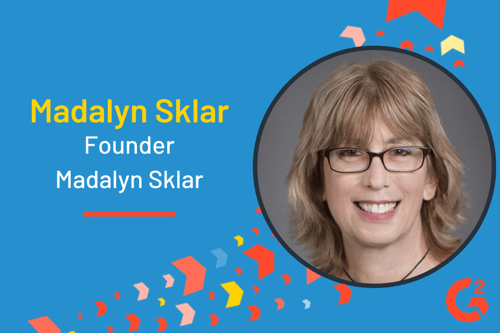 HuffPost named her a Woman Entrepreneur to Follow, and she was ranked the #1 Social Media Power Influencer in Houston. She hosts the super-popular #TwitterSmarter chat and the accompanying podcast, and has made it her mission to help people see incredible results on social media.
14. Kim Garst – authentic content expert
Kim Garst is an uber-successful social media influencer, strategist, and marketer.
To date, she has over 600,000 Twitter followers and is the author of an international best-seller, Will the Real You Please Stand Up: Show Up, Be Authentic, and Prosper in Social Media. She's the founder and CEO of Boom! Social Media Marketing.
15. Mandy McEwen – SEO expert
Mandy McEwen is the CEO and founder of Mod Girl Marketing, an agency that helps brands and business owners get seen and heard.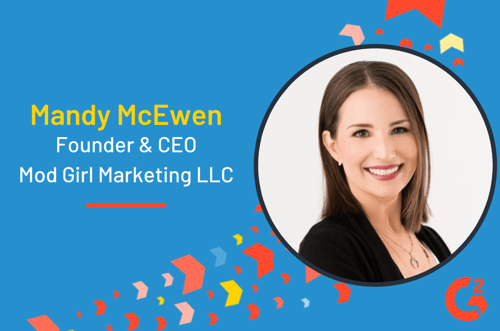 BuzzSumo named her a Top Content Marketing Influencer, and Search Engine Journal ranked her as a Top SEO Expert. Her key mission is helping entrepreneurs and digital agencies scale their businesses.
16. Samantha Kelly – growth marketing expert
Twitter expert Samantha Kelly used that very platform to launch her own business success in 2011.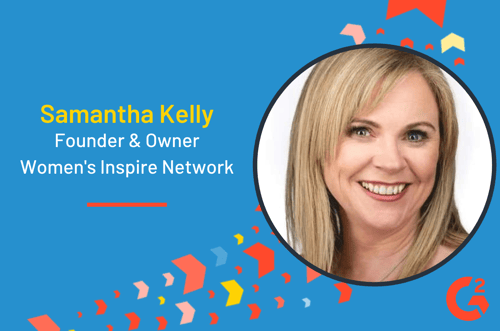 When other brands asked for her help to reach the same kind of growth, she found her calling. She's the founder of Tweeting Goddess, a speaker and author, and the founder of the Women's Inspire Network, which offers support and training to budding women in business.
17. Katie Martell – communications expert
Marketing expert Katie Martell is a communications and content consultant for brands who need a clear vision for their marketing.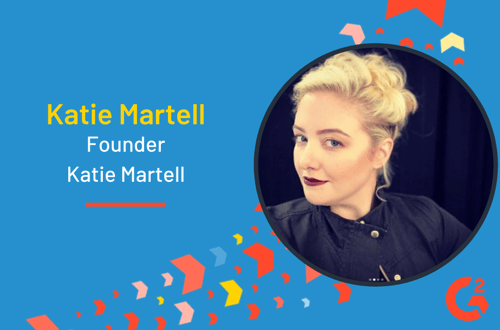 In particular, Katie is known for being a direct, honest voice in the industry, one who has no qualms voicing her thoughts on everything from feminism in marketing to Mr. Rogers' influence on B2B. She has been featured in The Drum, TopRank Marketing, and Managing Editor Magazine, to name a few. She also co-hosts a podcast, the Explicit Content Podcast.
18. Cynthia Johnson – personal branding expert
An entrepreneur and marketing whiz, Cynthia Johnson is the founder and CEO of Bell + Ivy, a digital marketing/personal branding agency.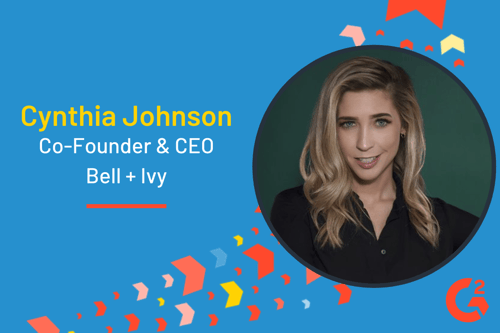 She has made many top lists, including Mashable's top 50 marketers on SnapChat and Entrepreneur's top personal branding experts. She's the author of a book, Platform: The Art and Science of Personal Branding, which was published in early 2019.
19. Pam Moore – consulting expert
Pam Moore is the CEO and founder of Marketing Nutz, an agency specializing in training and consulting for digital marketing, social media, and branding.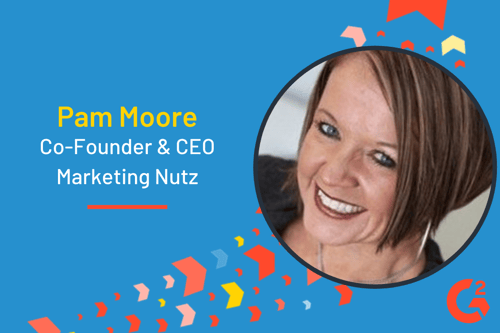 She has worked with major brands like Chick-fil-A, IBM, and L'Oreal. She's a keynote speaker, garners over 600,000 engaged Twitter followers, and hosts a popular podcast, Social Zoom Factor.
20. Pam Didner – product marketing expert
Pam Didner is a woman in marketing to watch. She previously worked at Intel as a Global Integrated Marketing Strategist, where she oversaw marketing campaigns and product launches.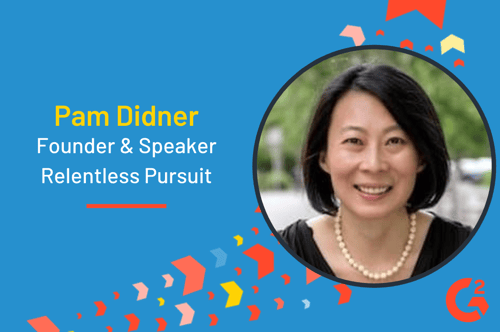 She now runs a marketing agency under her own name where she consults with companies like 3m and Cisco. She's the author of two books and hosts a podcast called 7 Minute Marketing with Pam Didner.
What's next for women in marketing?
Women in marketing are taking the industry and making it their own. As this list proves, one common link you'll see among them is an investment in lifting up and supporting other women who aspire to be leaders and entrepreneurs.
If you're a woman in marketing, too, the sky is truly the limit. We can't wait to see what all these movers and shakers will do next.
Want to discover women speakers for your next conference or event? Check out our comprehensive list of presenters today!