You know the saying, "money makes the world go round." In the gaming industry, it takes considerable funds to produce world-class games.
One of the most preliminary stages of game development is to acquire funds to build a video game. Some gaming studios under independent direction may have funds from previous projects and/or crowdfunds to build their own games, but that's not the case for many studios in today's competitive industry.
When gaming studios are strapped for cash or on tight budgets, they may need to approach a publisher with their concept and framework for a game.
Once a proof of concept is approved by a publisher, the production of a video game can proceed. In this report, we're going to profile 13 of today's most prominent video game publishers.
Video game publishers today
Video game publishers can be found all across the world, each with its own culture and preferences. For example, some publishers exclusively publish role-playing games (RPGs) while others prefer to publish first-person shooters (FPS).
Publishers also have their own styles of governing projects – this becomes extremely important for gaming studios during the production cycle. For example, some publishers are notorious micromanagers and require check-ins after every milestone. These publishers may also restrict creative freedom for studios and even decide that key features need to be scrapped after months of development.
More lenient publishers could provide complete creative freedom to studios. The downside to this is less structure, leaving the studio and its project leads completely accountable for meeting deadlines and ultimately the launch date. Either way, it's up to the studio to decide how much involvement they'd like from a publisher and whether or not it's worth the boost in budget.
Prominent video game publishers
Now that you're aware of the role publishers play in video game development, it's time to look at specific publishers, where they're located, their revenue, subsidiaries, and some notable games published under their umbrellas.
Tencent Games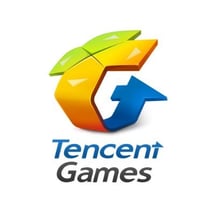 Tencent is a Chinese multinational conglomerate holding company founded in 1998. While Tencent focuses on many areas of information technology – like search engines, social networking, music, e-commerce, and even artificial intelligence – it still reigns as the world's largest video game publishing company.
What does Tencent Games own or have a partial stake in?
Grinding Gear Games
Miniclip
Riot Games
Glu Mobile
Bluehole
Epic Games
Activision Blizzard
Ubisoft
Paradox Entertainment
Supercell
Notable Tencent games
League of Legends
Clash of Clans
PUBG
Sony Interactive Entertainment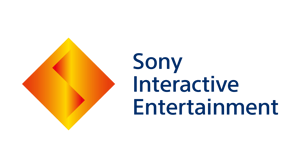 Sony is a Japanese multinational conglomerate corporation founded in 1946. Like Tencent, Sony dabbles in many areas of business, like consumer products, financial services, entertainment, and gaming. Sony Interactive Entertainment, its gaming arm, is the creator of the PlayStation, the world's leading gaming console.
What does Sony Interactive Entertainment own or have a partial stake in?
Naughty Dog
Psygnosis Limited
Eidetic Games
Incognito Entertainment
Guerilla Games
Zipper Interactive
Sucker Punch Productions
Media Molecule
Sigil Games Online
Evolution Studios
Notable Sony Interactive Entertainment games
Uncharted
God of War
Marvel's Spider-Man
Microsoft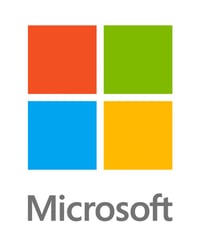 Microsoft is an American multinational technology corporation founded in 1975. Unlike Tencent and Sony, which touch many areas of business, Microsoft focuses exclusively on developing, manufacturing, supporting, and selling software and consumer electronics. As a publisher, it supports studios building games for its flagship console, the Xbox, as well as Microsoft PCs.
What does Microsoft own or have a partial stake in?
343 Industries
Compulsion Games
Double Fine
Mojang
Ninja Theory
Obsidian Entertainment
Playground Games
Rare
Turn 10 Studios
Undead Labs
Notable Microsoft games
Activision Blizzard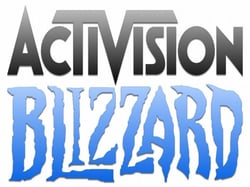 Activision Blizzard is an American video game holding company founded in 2008 through a merger of Activision, Inc. and Vivendi Games. Both Activision and Blizzard have had previous successes before the merger, however, Vivendi decided the merger would make the most sense for having a stronghold on the MMORPG market. Activision Blizzard, located in California, produces and publishes some of the world's most popular video games.
What does Activision Blizzard own or have a partial stake in?
Infinity Ward
Treyarch
Sledgehammer Games
Raven Software
Beenox
Demonware
King Digital Entertainment
Major League Gaming, the leading Esports organization
High Moon Studios
Vicarious Visions
Notable Activision Blizzard games
World of Warcraft
Call of Duty
Diablo
Electronic Arts (EA)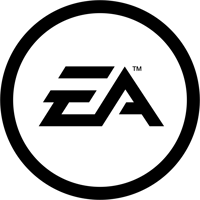 Electronic Arts, popularly known as EA, is an American video game corporation founded in 1982. EA is one of the more controversial publishers today, with its heavy emphasis on microtransactions and loot boxes for monetization. Regardless, EA still reigns as one of the largest publishers in the U.S. and Europe; it helps to have exclusive rights to intellectual properties from Disney.
What does EA own or have a partial stake in?
DreamWorks Interactive
Ubisoft
Visual Concepts Entertainment
Respawn Entertainment
PopCap Games
Industrial Toys
JAMDAT Mobile
Firemint
Distinctive Software, Inc.
Tiburon Entertainment
Notable EA games
Madden
Star Wars Battlefront
Apex Legends
Nintendo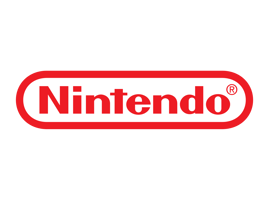 Nintendo is a Japanese multinational electronics company founded in 1889. From nostalgic card games to handheld consoles, Nintendo has perhaps the richest history out of all producers and publishers. Its influence on the gaming industry as a whole has kept Nintendo relevant and thriving for more than a century.
What does Nintendo own or have a partial stake in?
The Pokemon Company
Monolith Soft
1-Up Studio
Rare
HAL Laboratory
Intelligent Systems
Retro Studios
Jupiter
Alphadream
NDcube
Notable Nintendo games
Super Mario
The Legend of Zelda
Pokemon
Bandai Namco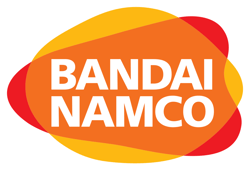 Bandai Namco is a Japanese multinational video game producer and publisher founded in 2006 through a merger of Namco Limited and Badai Games. Bandai Namco may fly under the radar in the Western hemisphere, but is actually the third-largest Japanese publisher behind Sony Interactive Entertainment and Nintendo.
What does Bandai Namco own or have a partial stake in?
B.B. Studio
BXD, Inc.
D3 Publisher
Vibe, Inc.
Toei Animation
Notable Bandai Namco games
Tekken
Pac-Man
Dragon Ball
Take-Two Interactive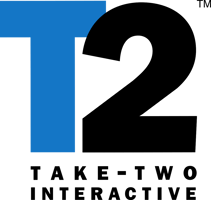 Take-Two Interactive is an American video game holding company founded in 1993. It is the largest publisher in New York City, and one of the largest in the U.S. Take-Two Interactive recently turned down a $1.9 billion buy-out from EA, deciding to acquire smaller studios and uplift independent publishers. Take-Two Interactive may not have as strong of brand recognition as other publishers, but its games are some of the highest-grossing and critically acclaimed in the world.
What does Take-Two Interactive own or have a partial stake in?
2K International
Rockstar Games
Private Division
Ghost Story Games
Social Point
Notable Take-Two Interactive games
Grand Theft Auto
Borderlands
NBA 2K
Ubisoft
Ubisoft is a French video game producer and publisher founded in 1986. Ubisoft is partially owned by both Tencent Games and EA, however, it still publishes games under its own umbrella. In a quest to expand its dominance in the gaming industry, Vivendi Games steadily bought more shares of Ubisoft before a deal was signed in 2018 to strike down any potential takeover. Ubisoft cites the "takeover" was unwelcome from a cultural and creative standpoint.
What does Ubisoft own or have a partial stake in?
Blue Mammoth Games
Red Storm Entertainment
Hybride Technologies
Green Panda Games
Future Games of London
Nadeo
Massive Entertainment
Ivory Tower
RedLynx
1492 Studio
Notable Ubisoft games
Assassin's Creed
Tom Clancy series
Far Cry
Square Enix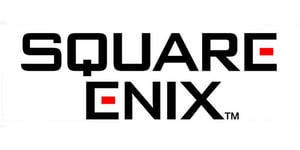 Square Enix is a Japanese video game producer, publisher, and distributor founded in 2003 through a merger of Enix Corporation and SquareSoft. Like EA, Square Enix and Disney reached a deal in 2017 for exclusive publishing rights to some titles. This move will continue to help Square Enix achieve success in the Western market
What does Square Enix own or have a partial stake in?
Taito
Eidos
Tokyo RPG Factory
PlayOnline
Beautiful Game Studios
Luminous Productions
Visual Works
Crystal Dynamics
Hippo Labs
Gangan Comics
Notable Square Enix games
Final Fantasy
Kingdom Hearts
Dragon Quest
Konami Games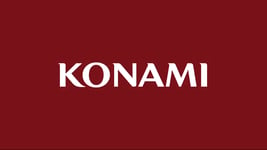 Konami is a Japanese entertainment conglomerate founded in 1969. Aside from producing and publishing video games, Konami is also a product distributor for casinos across the world (cards, slot machines, arcade cabinets, and more). Konami has had recent success publishing games for the Nintendo Switch and has announced it'll revive its popular titles for the handheld console in the near future.
What does Konami Games own or have a partial stake in?
Notable Konami games
Metal Gear
Silent Hill
Dance Dance Revolution
Sega

Sega is a Japanese multinational video game producer and publisher founded in 1960. Like Konami, Sega's early days were focused on arcade machines, but this quickly changed with the rise of consoles. The Sega Genesis and Dreamcast consoles, however, have greatly struggled compared to its competition. Now, Sega's focus is mainly on developing its intellectual properties.
What does Sega own or have a partial stake in?
Amplitude Studios
Atlus
Creative Assembly
Demiurge Studios
Hardlight
Relic Entertainment
Sports Interactive
Two Point Studios
Notable Sega games
Sonic The Hedgehog
Yakuza
Total War
Capcom
Capcom is a Japanese video game producer and publisher founded in 1979. Capcom is popularly known for its highly-engaging, arcade-style games. As a matter of fact, Capcom currently has more than 80 "platinum title" video games published under its umbrella. A platinum title is a game that has at least one million units sold.
What does Capcom own or have a partial stake in?
Beeline Interactive, Inc.
Blue Harvest LLC
Captron
Enterrise Co.
K2 Co.
Notable Capcom games
Street Fighter
Mega Man
Resident Evil
Revenue of video game publishers
Like any public company, video game publishers often report their yearly revenue as a way to show growth to investors and prospective studios. Here are the most recent reported revenues compiled by Newzoo:
Tencent Games is routinely the highest-grossing publisher with $19.773 billion in revenue in 2018 alone. With a portfolio of stakes in other publishing companies, this comes as no surprise.
Metacritic of video game publishers
Metacritic is one of the world's most popular video game and publisher review sites on the Web. Essentially, Metacritic aggregates reviews across many sources to produce satisfaction scores. For example, a Metascore (the purple bar) is a weighted average based on the relevance of a publication or video game critic. More in-depth, high-quality reviews are more important to the score compared to vague, low-quality reviews.
Total Metacritic points (the green bar) is determined by adding up factors such as Metascore, percentage of "good" games, percentage of "bad" games, and percentage of "great" games – each factor weighted accordingly.
Here are the most recent scores compiled by Metacritic:
Publishers with high Metascores and total Metacritic points typically release high-quality video games, according to user reviews. Interestingly enough, Capcom and Sega, which were near the bottom of total revenue, have the highest scores. This shows us that money doesn't always equate to quality.
Note: Tencent Games wasn't listed on Metacritic's latest roundup of publisher rankings.
Ready to learn more about gaming?
From independent studios to world-renowned publishers, every modern video game today is created using a game engine. If you're interested in the technical aspects of video game creation, a good place to start is to familiarize yourself with this software.