Searching for a new job can feel like a job in itself.
Whether you're constantly analyzing endless amounts of job descriptions trying to find one that applies to you, updating your cover letter for each job you're interested in, or taking the time to actually go on interviews, there's no denying that it's quite a process.
One of the ways to make your job search easier is by uploading your resume to LinkedIn. Not only is it quick and simple, but when you find a job posted on LinkedIn that could be the one you've been waiting for, it only takes a few clicks to send your resume to the employer.
How to upload a resume to LinkedIn:
Click your photo from the top menu and choose View Profile
Click the pencil icon
Scroll down to Media, click upload, and choose your resume
How to upload your resume to LinkedIn
LinkedIn is different from other social media platforms because it moves discussions from the social to the professional realm. With over 500 million members in January 2019, the possibilities with who you can connect with are endless. Plus, it's always worth your time to reach out to a mutual connection who is seeking to hire someone within their network.
Since LinkedIn is the most-used social media platform amongst Fortune 500 companies, adding your resume to LinkedIn makes it easy for recruiters and employers to see what you bring to the table and if you're the right fit for the position.
If you're ready to kick your job search up a few notches but aren't sure how to upload your updated resume on LinkedIn, just keep reading for step-by-step instructions.
1. Choose View Profile from the Me dropdown menu
Once you have logged into LinkedIn, click on your profile picture from the top menu. From this dropdown, click View Profile.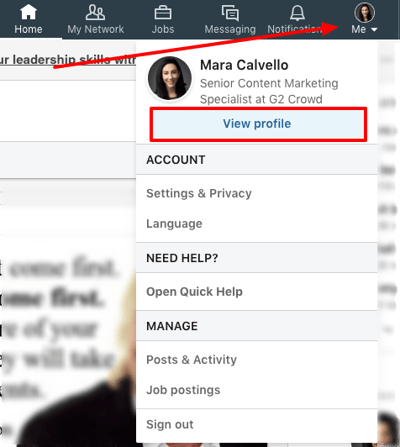 2. Click the pencil icon to upload your resume
From here, this is where you'll be able to make a variety of edits to your LinkedIn profile. To add a LinkedIn resume, click the pencil icon.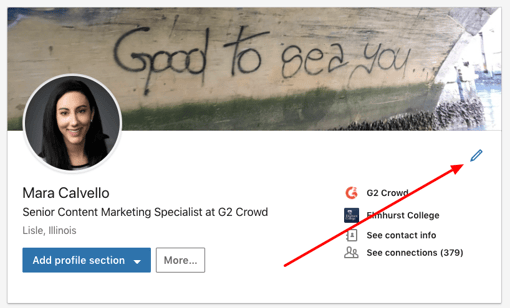 3. Scroll down to Media
This next screen is where you can make edits to your personal details, including your current position, education, contact information, and more. Scroll to the bottom where you can add media to your LinkedIn profile, and click Upload.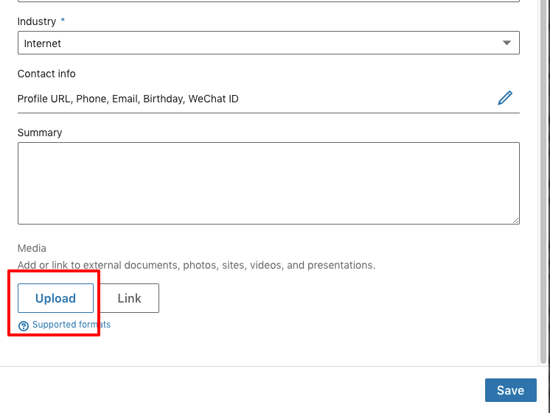 4. Choose your resume to add to LinkedIn
Next, choose the resume that you have saved to your computer and click Open. When back at the edit screen, click save to ensure your resume is added to your LinkedIn profile.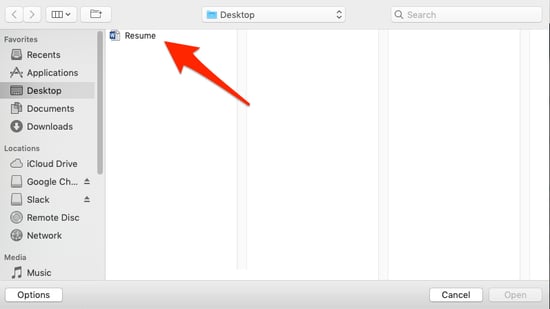 Your dream job is out there
By uploading your resume to LinkedIn, you can apply for jobs in just a few clicks. When applying for your dream job, don't skip this step and ensure your LinkedIn profile stands out from all other applicants.
Related: Interested in learning more about LinkedIn Premium? Read some reviews written by your peers.
Want to learn more about all that LinkedIn has to offer? Check out these articles: