Imagine you are an amateur basketball player, and to be considered successful, you need to beat LeBron James one on one.
Not a fair fight, is it?
Now imagine how a small, family-owned convenience store feels going up against large enterprises like Walmart.
Also, not a fair fight.
Business size matters. And while there are benefits to being a small business, having the upper hand in America's competitive economy is not one of them. That's where the Small Business Administration comes in.
What is the Small Business Administration?
The Small Business Administration (SBA) is a United States government agency that supports small businesses and entrepreneurs and helps communities recover in economic disasters.
Everybody could use a little back up every once in a while. When we feel supported, not only do we receive the help we need to succeed, but we also begin to feel more confident in our current venture. Just like our coworkers help us reach our professional goals, the SBA does the same for small businesses.
What is the purpose of the Small Business Administration?
The purpose of the Small Business Administration is to improve the economy by ensuring small businesses are included. There are certain itches that large enterprises just can't scratch, which calls for the need of strong small businesses.
In the current economy, small businesses provide some special benefits: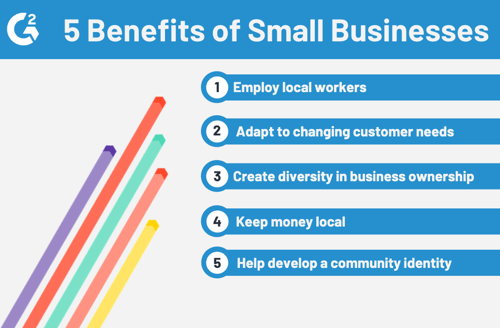 History of the Small Business Administration
The Small Business Administration was founded in 1953 by President Eisenhower after the Small Business Act was signed, which had the purpose of providing assistance and aiding in small business concerns.
Throughout the years, the SBA has survived many threats of disbandment. Plans of elimination, budget cuts, and frozen expenses have come up over time, but the SBA has persisted in providing aid to America's small businesses.
Small Business Administration lending programs
The SBA can't simply offer moral support to small businesses to work towards their mission. A pat on the back and a thumbs up for good luck won't cut it when facing large enterprises.
Through banks, credit unions, and other lenders, the Small Business Administration provides loans, disaster loans, and microloans to those that need them the most. Even some of the most profitable small businesses have started with a loan from the SBA.
Loan Guarantee Program
The Loan Guarantee Program is in place to help small business owners and entrepreneurs get the loans they need to either start or expand their business.
These loans range from $2-$5 million. The U.S. Department of the Treasury lays out an expanded version of the Loan Guarantee Program with details on things like who has access to these loans, how much they can receive, and how they should be used.
Disaster Loan Assistance
Interestingly enough, disaster loans can be given to not only small business owners and non-profit organizations, but also homeowners and renters.
These loans provide those groups with the money they need to restore their home or business to the condition it was in before the disaster hit. They are typically distributed within 21 days, but if there is a situation where a lot of people are affected at once, like during a natural disaster, the volume of requests can result in delays.
Microloan Program
The Small Business Administration also distributes microloans to small businesses and non-profit organizations that act as child care centers. Microloans do not exceed $50,000 and can be used for either concrete goods or something abstract like management.
Small Business Administration business development programs
The 8 (a) Business Development Program provides assistance to socially and economically disabled people in their aspirations to start their own small business. The beneficiaries of this program must prove they are economically and socially disadvantaged. People typically do this by showing their low net worth and creating a personal statement that shows examples of social distress.
Small Business Administration entrepreneurial development programs
You can give an aspiring small business owner all the money you want, but for them to be successful, they need the know-how.
The SBA includes entrepreneurial development programs that educate small business owners on everything from product development, to marketing.
Small Business Development Centers
With some funding from the state, the SBA funds about 900 Small Business Development Centers.
What is a small business development center? They are typically located within community colleges, state and university schools, and other places where people could potentially be interested in owning a small business.
Women's Business Centers
Women's Business Centers (WBCs) are established with the hopes of helping women start, build, and grow their own small businesses. The women who take advantage of the resources are mentored and given training on business development and finance.
WBCs create opportunities for women to become a part of the small business world, just like the SBA helps small businesses establish themselves in the overall economy.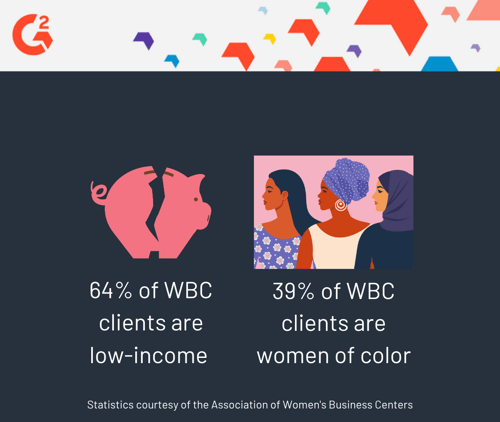 Thanks to the SBA, women have more opportunities to be a successful small business owner.
Do you know a woman who has exceeded expectations in the small business world? Include her in G2's women speakers database so she can pass along her experience to aspiring female professionals.
SCORE
SCORE, the nation's largest network of volunteers, works with the Small Business Administration to provide free or low-cost mentoring to aspiring small business owners.
There are currently 300 SCORE chapters nationwide, and mentees can access their mentors in person, through email, or with video chats.
SCORE mentors cover everything from drawing up a business plan to designing a product to hiring staff. Anything that deals with starting and growing a business, SCORE mentors will help small businesses get where they want to be.
Veteran Business Outreach Centers
Veteran Business Outreach Centers (VBOC), run by the SBA, provide veterans with special grants and loans they need to build their small businesses. They even provide assistance to family members of veterans who are starting a small business.
VBOCs also offer a service called Boots to Business, which is a business and entrepreneurial training program where active duty service members, veterans, and their spouses can receive education on the fundamentals of owning a business.
Talk about a support group
In this economy, it is almost impossible for small businesses to compete with large enterprises. The Small Business Administration provides aspiring small business owners with the skills and resources they need to start and build their own business. And while I will never beat LeBron James in basketball, and a small business will never beat Walmart in terms of revenue, it's a much fairer fight.