There's more to making a sale in the modern landscape than most people assume.
To successfully convert a lead into a loyal customer, businesses need a way to engage that person, all the way through the multi-faceted sales cycle.
Sales engagement platforms are the all-in-one solutions that organizations can use to plan and manage the interactions that they have with prospects. This technology goes beyond the necessary CRM tools and sales enablement platforms to offer a single pane of glass for all customer conversations.
The rising demand for tools that strengthen the brand/customer relationship means that up to 90% of companies say that they're planning on investing in technologies and new methodologies that will help to guide their selling team.
Over the last few years, sales technology vendors and market leaders have responded to the rise in demand by creating applications that allow for the delivery of high-quality sales engagement opportunities at scale. Today, we're going to introduce you to the power of sales engagement platforms, and why every business can benefit from one.
Sales engagement platforms have changed how companies sell
Sales engagement platforms are tools for enhancing your current workflows for sales. Right now, many companies have various components of their sales strategies scattered across different devices, like their email inboxes, Salesforce (or other CRM), phone systems, and so on.
Sales engagement platforms link all of that information together so that sales teams can save time searching for useful information. What's more, when you have all of the right information in one place, you can also deliver more contextual sales experiences.
Currently, only around 13% of customers say that they think salespeople can understand their needs. Using sales engagement tools to better grasp what your customers want from your business is one of the best ways to accelerate company growth and outside competitors.
Sales engagement streamlines the different ways that companies communicate with prospects, from voice and email to social media. What's more, with sales engagement, you do everything in one place, working more efficiently because you're not jumping between different platforms. With email automation, customization, voice dialing, and dozens of other tools, you can create targeted strategies for communication that help you to prospect and sell more efficiently.
Some common features of sales engagement platforms include:
Multi-channel engagement with smart schedules
Manual and automated sales steps
Templates for collaborating on better sequences
AI to start and stop sequences automatically
Connect to Salesforce and CRM tools
Track where you're standing on all engagements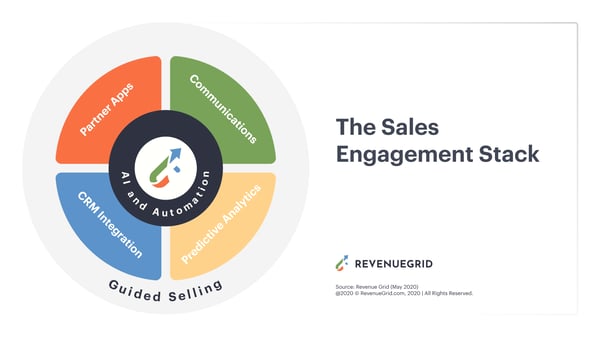 Benefits of sales engagement platforms
Sales engagement platforms are tools for aligning your sales teams toward more strategic plans for growth. These solutions can streamline the way that you communicate with prospects, from voice and email to social media. The benefits include:
Easier content management for playbooks
Most companies have playbooks in place to help guide their sales teams towards success. The best sales playbooks aren't just listing assumptions. Instead, these tools highlight the best plans for transforming your business, based on useful information and data.
With analytics built-in, sales engagement tools can determine things like:
Which content is most popular with readers, and how teams can attract attention
Which times are best for following up with leads. Some studies suggest that between 4pm and 5pm are best, while others suggest between 8 am and 10 am.
What kind of benefits and lead magnets attract the right audience?
Where your prospects are most likely to respond to sales conversations (email, social, text)
How many touchpoints your prospects will need to make a purchase
Access to data-driven content for your sales playbooks means that you can provide reps with everything they need to strengthen connections with leads. The more information you build, the more you can expand your playbooks. For instance, you may create one strategy for mobile selling, one for social selling, and another for phone-based leads. All the while, your sales engagement platform will continue to collect information from interactions so that you can optimize your playbooks over time.
Better customer lifecycle support
Sales engagement platforms have a massive impact on the way that sales teams approach the customer lifecycle. This complicated journey is often a complex and sometimes frustrating experience for the sales rep. It involves learning how to master everything from pitching to the prospects, to support after a sale. Since all customers are different, this is often extraordinarily complex.
A sales engagement platform can eliminate some of the frustration. These tools are the ideal platforms for supporting predictive analytics and guided selling. They centralize the customer engagement data necessary to inform sales cycles, focusing on unique needs of each lead. When sales teams can see exactly what their customers need to buy, the sales journey is simpler, faster, and more immersive.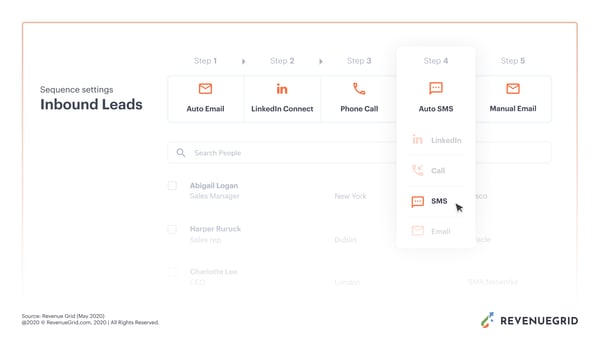 Rather than trying to track customer conversations on an excel spreadsheet, teams can use fully-connected environments where they can track conversations that happened over email, SMS, social media, and more. You can even execute sales sequences directly within your CRM, where your sales team will have the information that they need about a prospect right in front of them.
More importantly, sales engagement platforms give you a birds-eye view at where you are in the sales cycle. This means that you don't repeat yourself to a customer, even if you're sending different agents to interact with them. Case studies show that access to engagement platforms leads to up to 15% more meetings, a 27% higher reply rate on queries, and a 46% higher open rate.
Improved outcomes in revenue and sales
Sales engagement platforms are valuable tools for helping companies to operate more efficiently. With all of your data and conversations in one place, teams can save time on tasks that wouldn't improve the bottom line, like toggling between programs or logging in. Many of the leading engagement platforms available on the market today also come with intelligence systems built-in. Through the integration of AI, it's easier to gather useful insights.
For instance, artificial intelligence tools can suggest which prospects need to be followed up with the fastest, and what sort of sales channel you should use. What's more, many engagement tools also come with access to task management, so your team is always aware of where they should be focusing their energy and attention.
Add all of these components up, and you'll have more touches per rep every day, substantially better meetings, shorter sales cycles, and even happier sales teams too. After all, sales teams love being able to demolish their assigned goals and targets too!
Sales engagement tools help companies sell smarter
Ultimately, the benefits of sales engagement teams is that they help companies to sell smarter. The right platform monitors and tracks every call and message that a sales employee sends. It examines the full customer lifecycle, from the prospects that you interact with on LinkedIn, to the unique text messages that go out to team leaders.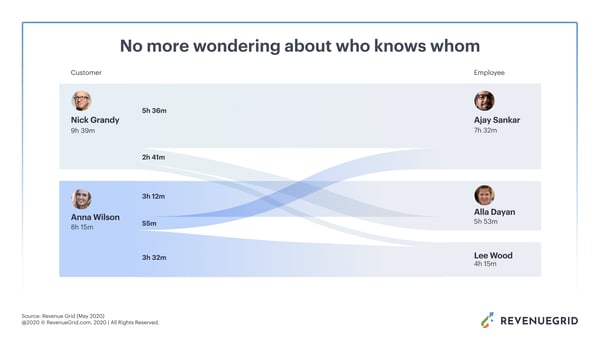 When you have a complete birds-eye view of every step in the customer journey, it's much easier to make decisions based on what's working for your brand. You can learn when the best time is to call a prospect, and when it's better to stick with email. You'll even get an insider's view on the kind of language and follow up strategies that resonate best with your target audience.
While CRM tools and sales enablement platforms can offer some of the information that sales teams need to deliver better outcomes, they're limited. These tools can only show you one part of the sales journey, rather than giving you access to every conversation and insight in the same place.
Because sales engagement platforms turn on the lights for your entire sales process, they can inspire a better sales team, as well as improved outcomes for your customers too.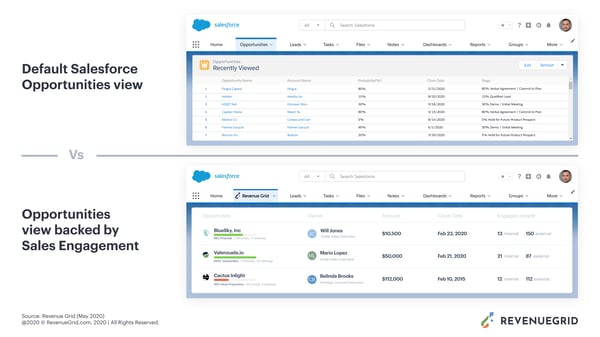 How to choose a sales engagement platform
So, how do you make sure that you're using a sales engagement platform that's going to work? As usual, the key to success with unlocking any new technology, is discovering the challenges that your team is facing, and working backward.
Research demonstrates that 9 in 10 companies already use two or more lead enrichment tools to learn about prospects. Sales engagement platforms reduce the number of tools you need to jump between to get an accurate view of your sales pipeline. That means that you deliver more relevant selling experiences and maintain team efficiency.
Although different companies will have unique needs to consider when picking a sales engagement tool, here are some of the components worth considering:
Integration with CRM
CRM and sales engagement platforms are two of the most crucial pillars of any digitally-transforming sales companies. Because of this, it's important to make sure that any engagement system you use works well with your CRM. Ideally, you should be able to launch automated campaigns and follow up with leads using your sales engagement tools within your CRM software.
Consider team skills and strategy
Different sales companies have different strategies and playbooks. Some companies will focus heavily on volume, getting as many messages out to potential customers as possible. Other companies focus on providing an incredibly unique and personalized sales journey from start to finish.
When choosing a sales engagement tool, think about whether you're using strategies like account-based prospecting and high-value sales. If you do run very personalized sales strategies, then you'll need a sales engagement tool that can help with developing buyer personas and providing lead-scoring criteria.
Focus on simplicity
Although sales engagement tools can seem overly complex, with their ability to combine multiple tools, they need to be easy to use. Your sales teams won't want to use any new technology that's going to slow them down on their sales journey or cause unnecessary friction. With that in mind, it's essential to look for a tool with a user-friendly interface. Ensure that your team members will feel right at home on the engagement platform that you choose. Otherwise they'll just stick to the tools they're already using.
Platforms
Though sales engagement platforms need to be easy to use, they should also be feature-rich. This means making sure that you can combine all of the right platforms or channels together. For instance, you may need an engagement platform that aligns call data, LinkedIn information, SMS data, and emails, as well as various other sources of information. Make sure that the tool you choose can give you a complete overview of every interaction you have with your audience.
Remember to test and optimize
Once you've found a sales engagement platform that seems to fit the bill for your team, take the time to test it out. Explore the different automations that you can create with in-built AI technology. Look at the ways that you might be able to assign tasks to your team members. Ideally, you'll want to work with a group of beta testers at this stage, who can provide you with feedback on what they experienced.
As you continue to experiment with your sales engagement platforms, you might discover extra tools that take your business even closer to success. This could mean that you end up creating policies and playbooks for how your team members should use your sales engagement tools to leverage the best outcomes. Just be careful not to roll out too many new ideas at once, as this could overwhelm your team.
Make the most of sales engagement platforms
Ultimately, sales engagement platforms introduce sales teams to the power of data and insight for their sales journeys. In a world where the online and offline marketplaces are becoming more cluttered, experience is the number one way to ensure that your business stands out.
The only way to provide the kind of meaningful experience that your customer wants right now is to pay attention. Collecting information from every stage of the sales cycle will provide your employees with the guidance required to strengthen connections with existing customers, and even boost your opportunities of attracting additional customers in the future.