As an online seller, choosing the right ecommerce marketplace can be very challenging.
Not only do you have to consider all the listing fees and policies, but you'll also need to position your products under the right category trees for your products. Each e-commerce marketplace also caters to a specific audience and buyer community.
What are the top 10 best online marketplaces in 2019
Amazon
eBay
Walmart Marketplace
Jet
Rakuten
Etsy
Newegg
Overstock
Wayfair
Houzz
So how do you decide which channels are best for your business? How do you choose between omnichannel vs multichannel?
You can start with this guide, as we describe the major pros and cons of the biggest online marketplaces in the U.S.
TIP: Learn what is an online marketplace for a basic understanding of how businesses can leverage a marketplace platform, then find the best marketplace for your brand.
Best Online Marketplaces
1. Amazon
Having the largest customer base in the U.S., Amazon dominates all of the marketplaces on this list. In the U.S. alone, Amazon generated $178 billion in revenue during 2017. It's easy to navigate, and Amazon places a huge value on the customer experience. However, due to Amazon's popularity, it is an extremely crowded marketplace, and sellers are known to compete with counterfeiters.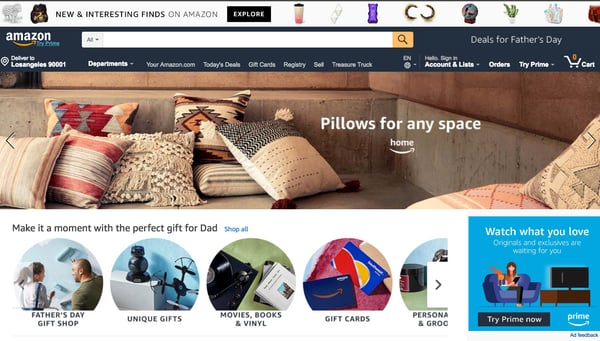 Amazon is able to charge its sellers high fees to sell on the site and even higher fees to use its Fulfillment By Amazon (FBA) service. Sellers also have no control over the product page layout, so retailer branding is not an option.
Another important thing to note is that shoppers usually come to Amazon with a brand or product already in mind, so if you are peddling unknown or niche products, then Amazon might not be right for you.
2. eBay
eBay has been active since 1995, starting as a site to sell collectible PEZ dispensers. It grew to be very popular in the early 2000s, and is still a widely recognized marketplace today. Also, with Amazon raising its Prime fees yet again, eBay is becoming more competitive and consumers have less reason to stick to a single channel.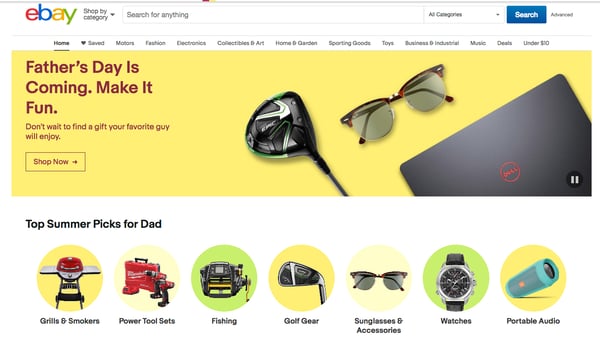 Lately, however, eBay has grown more and more frustrating for sellers. Policies change often, seller fees rise constantly, and the person-to-person feel eBay used to have has been lost. Small businesses are choosing to change to new online marketplaces, and the future of eBay might not be secure.
3. Walmart Marketplace
Walmart is another well-known name for sellers trying to get through the clutter of online sellers. While online traffic is not as high as with Amazon, Walmart is a well-established brand, and it has recently revamped its site to look more modern and appealing to millennials. Walmart is adding more local and personalized elements, as well as specialty shopping experiences.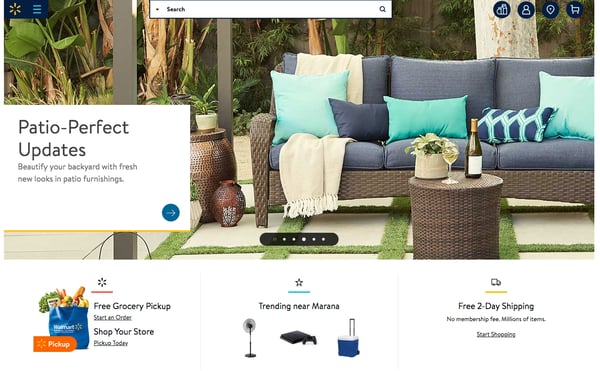 Walmart has also partnered with FedEx to create the FedEx Advantage program, which offers a 37% discount when shipping Walmart orders through FedEx. It's important to note, however, that Walmart employs a strict approval process. It can take approximately six weeks for sellers to get approved if applying without an official Walmart Marketplace integrator.
Tip: Check out this piece on 5 things marketplace sellers need to know about sales tax
4. Jet

Once thought to be a threat to Amazon, Jet is now part of Walmart's U.S. e-commerce division, offering a wide range of product categories. Due to its smart basket technology, Jet tends to have cheaper prices and a higher cart checkout price than Amazon. Unfortunately, Jet doesn't have as big a customer base as other marketplaces, but it makes up for this with more personalized seller pages and sweet deals that draw in more customers.
Traffic has also dropped significantly since Walmart acquired the brand, and it appears that all resources have been placed on Walmart.com over Jet.com.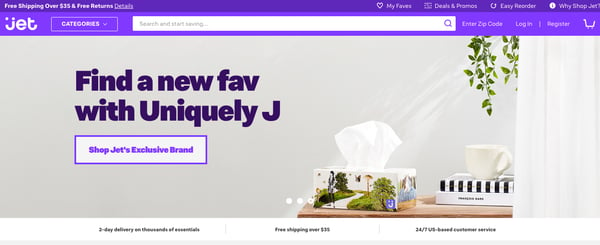 5. Rakuten
Formerly known as Buy.com, Rakuten.com is an undervalued online marketplace owned by a large global conglomerate based in Japan. The marketplace offers a diverse range of product categories, including health and beauty, electronics, sporting goods, auto parts, office supplies, home furnishings, and apparel.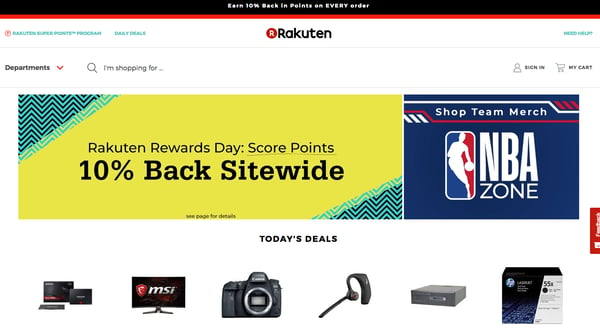 Although the marketplace scaled down the number of U.S. sellers in 2017, it has since restructured its operations with new merchant tools and services. Selling on Rakuten.com costs $33 a month and it also takes commission and a $0.99/item fee. Unlike other marketplaces, sellers can design their own storefronts and they also get a personal account manager, known as an E-Commerce Consultant (ECC).
6. Etsy
Etsy is a growing marketplace that began in 2005 for novelty craft and homemade products. Unique items that might not fit on Amazon or Walmart are often right at home on Etsy. It has lower selling fees, and merchants can customize their own shops.
Price isn't as important as other marketplaces, because the buying community tends to value quality, artistry, and creativity over other factors. On the flip side, Etsy started allowing factory-made items, so you may end up competing with bigger brands. Also, if your goal is to make a high volume of sales fast, there are better marketplaces than Etsy.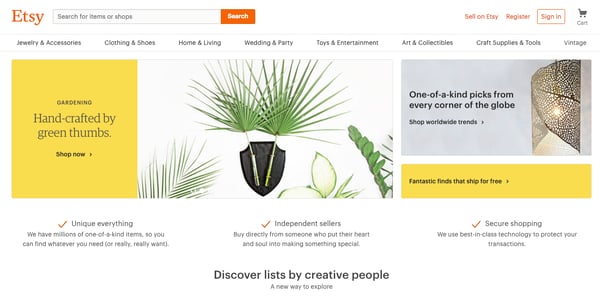 7. Newegg
Newegg began as a marketplace for computer parts and electronics, but now expanded its product assortment to include office solutions, automotive products, clothing, and home goods. Today, Newegg is a leading tech-focused online retailer with a global reach. Unfortunately, Newegg suffers from a large number of complaints and negative customer reviews. This is an important factor to consider before selling on this channel.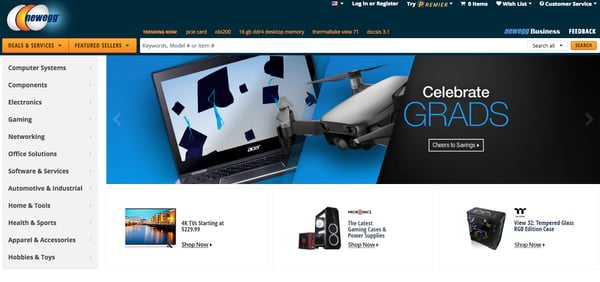 8. Overstock
Overstock is another online marketplace with a more personalized feel. The site only charges 3% for items priced below $25 and offers auction-style listings as well as traditional listings. On the negative side, it has a smaller customer base than Amazon and its customer service could use some work. On the positive side, it allows its customers to pay with bitcoin, which brings a whole new audience, and often offers coupons to customers.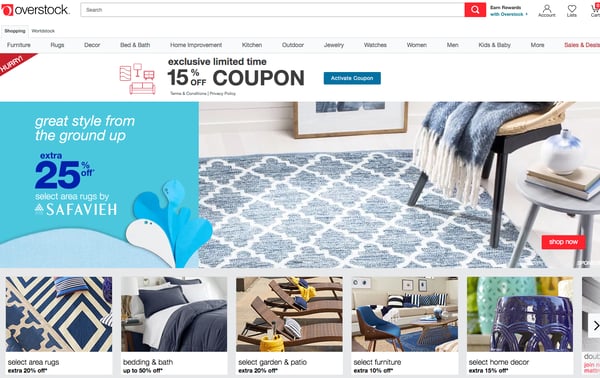 9. Wayfair
Wayfair was launched in 2002 as an alternative to Amazon. Although it is still a smaller online marketplace, it boasts more than 11 million customers, and the average Wayfair checkout is valued at $229. There are also 10 million unique items sold on Wayfair, so if you have a niche item that doesn't sell well on Amazon, Wayfair may end up being the way to go.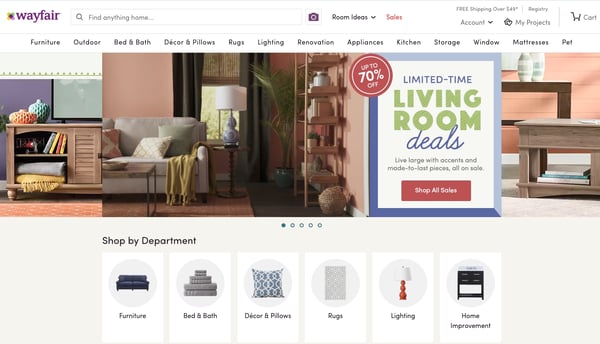 10. Houzz
Houzz is an excellent community for businesses that sell home renovation products and services. It is niche, but within its industry, it does well. Houzz is a great avenue for brand exposure and marketing purposes, and it has an active community as well as curated customer experiences and low seller fees. Those who sell home renovation or household products might end up loving Houzz.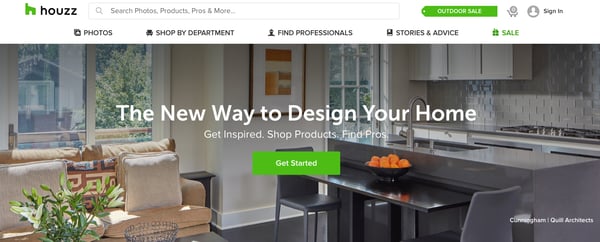 Which Marketplace is right for you?
Not all marketplaces are the same, and certain ones will make more sense for your specific market or industry. Once you have reviewed all these sites, do look at your competition and see if you can carve out a niche for your business. Do your research and see if you can compete on price, and it makes sense to try it out.
Multi-channel selling is the way to go, and if you want to scale your business, you shouldn't be afraid of experimenting and investing in new marketplaces.
Are you ready to learn more about the best e-commerce practices? Learn more about customer experience and journey, and how that relates to the best omnichannel marketing strategies for e-commerce selling or reach more people and learn how to sell on Facebook.