Whether you realize it or not, it omnichannel marketing is all around you.
As technology continues to change, so do business practices and marketing strategy. Think about how quickly the internet has evolved the ways businesses promote their products and services. It wasn't that long ago a company could only reach customers through snail mail, the phone, or in person.
As a customer, you interact with brands every day. Sometimes, it remains through face-to-face interactions; often, it is digitally through email, social media, and company websites.
So how does a marketer maintain a unified approach in their design, strategy, and customer experience? The answer is omnichannel marketing.
In this article, you'll gain a deep understanding of omnichannel marketing, with expert advice and details on how to implement an omnichannel approach at your own company.
The topics on omnichannel marketing include:
What is omnichannel marketing?
When you have an excellent customer experience while shopping or interacting with brands, chances are they have implemented an omnichannel approach.
Omnichannel marketing definition
Omnichannel marketing creates a seamless customer experience across all channels. This marketing strategy takes digital interactions, such as social media and e-commerce purchases, and integrates them with interpersonal interactions. These in-person interactions include in-store staff for B2C brands as well as sales and customer success managers for B2B brands. Omnichannel marketing requires all departments to work together.
To better understand omnichannel marketing, let's first consider what the word "channel" means in the marketing world.
Marketing channels are the mediums used to transfer information to your customers.
Online marketing channels include social media and your e-commerce website. Offline marketing channels include print advertisements, direct mail, and face-to-face interactions that come from event marketing.
For a better understanding of the digital channels used by marketers, look at the results of a study by Ascend2 looking at digital marketing plans for 2018.
Here, you can see which online channels marketers rate as the most effective in comparison to their difficulty level.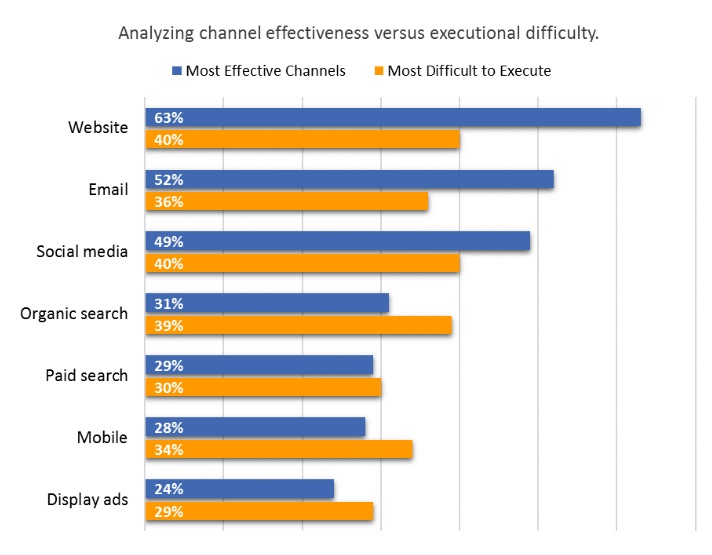 Image source: Kissmetrics
Omnichannel marketing takes each of these channels, as well as offline channels, and integrates them into a holistic approach. Every touchpoint a customer has with your company is unified.
In its most simple form, an omnichannel approach comes down to two critical factors:
Making it easy for your customer
Having a unified message across all customer interactions
Looking at the second point, it is important to note that an omnichannel strategy does not just apply to your company's marketing department.
Think of the word omniscient, meaning "all-knowing." That's an accurate way to describe omnichannel marketing – everyone at your company knows everything about the customer journey.
It is a strategy that must be integrated across the entire business. An omnichannel approach is all about being seamless. And, if your marketing, customer service, sales team, and retail staff are not aligned, the process will be far from it!
Omnichannel vs multichannel marketing
Now that you have an understanding of channels, let's look at the definition of multichannel marketing and how it compares to omnichannel marketing.
What is multichannel marketing?
Multichannel marketing is pretty much what it sounds like – marketing activities that happen across more than one channel. Even if the phrase is new to you, there's a good chance you are participating in multichannel marketing.
Almost every business, down to the smallest company run by one person, practices multichannel marketing.
For instance, imagine you run a small craft business, selling personalized paper goods from your home. If you have a shop on Etsy (an online presence), promote your store on social media (also online), and participate in art fairs (an offline presence) you are participating in multichannel retail marketing.
Take a look at this image for the common channels used in multichannel marketing: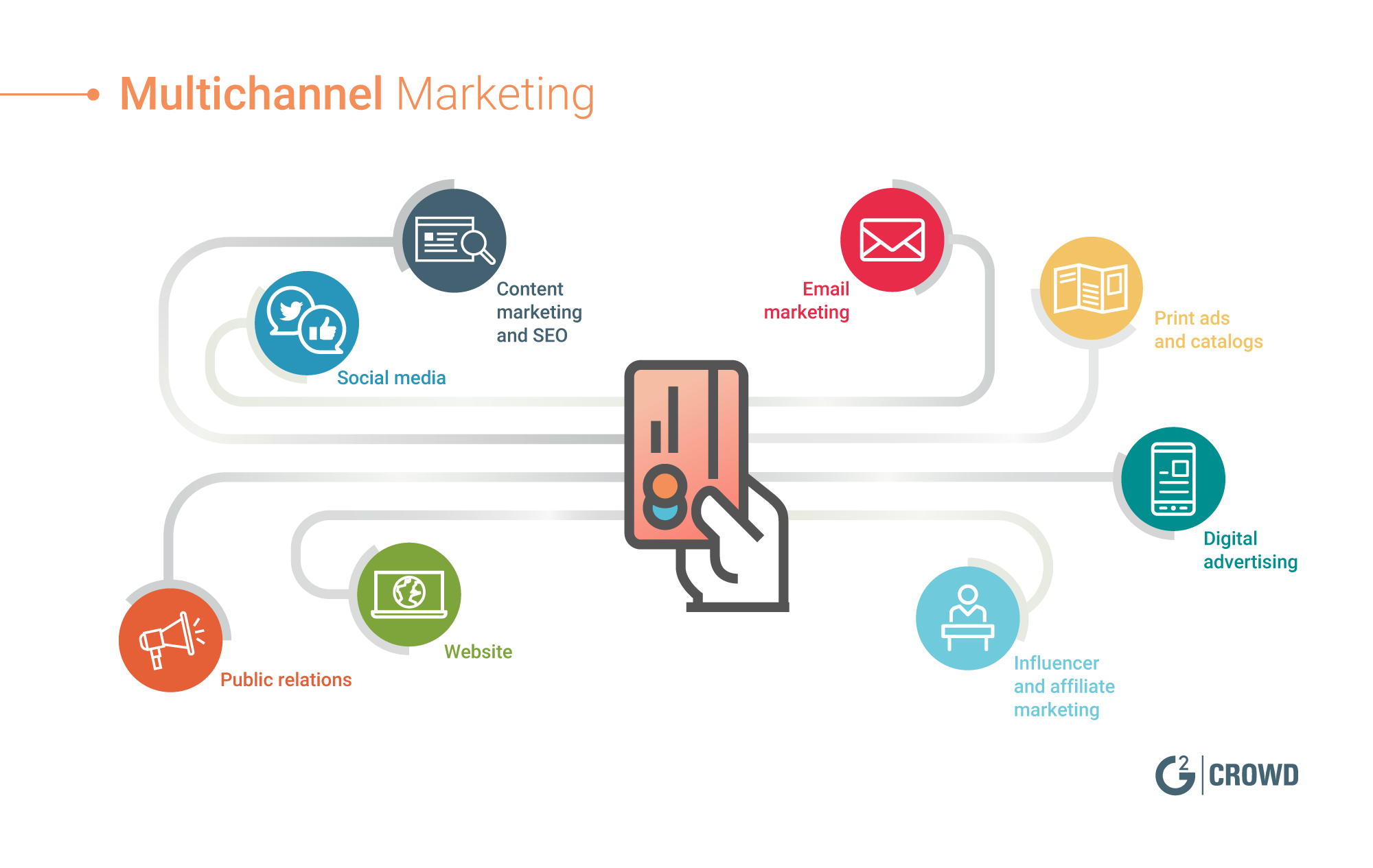 Being on numerous channels is essential. According to Megastore, 73 percent of buyers shop across multiple channels. Those channels continue to grow as well. Thanks to the rise of devices such as the Amazon Echo, you can make purchases with nothing more than your voice.
Knowing consumers don't interact with a brand on just one channel, omnichannel marketing integrates the customer journey throughout each of these channels.
Take it from Jared Rosenbloom, Director of Media Strategy and Operations at Centro, a company that combines programmatic advertising software with tools for media planning, buying, analysis and reporting.
Jared directs a team of 50 associates, planners, analysts, and campaign managers, including five associate directors and six supervisors, which operate on behalf of 2,000 clients throughout North America..
An expert in the paid performance space, Jared describes the difference between multichannel marketing and omnichannel marketing in the following way: "In multichannel marketing, the goal is to have as many touch points as you can – you want to push your message out as many times as possible to as many people as possible. It's cheaper because your efforts don't have to be coordinated. Omnichannel marketing is different: It's about understanding the path to purchase that an individual takes and how can we speak to them at different points on that path."
While multichannel marketing connects the customer and their purchase in a straight line between each channel, omnichannel marketing looks less straightforward: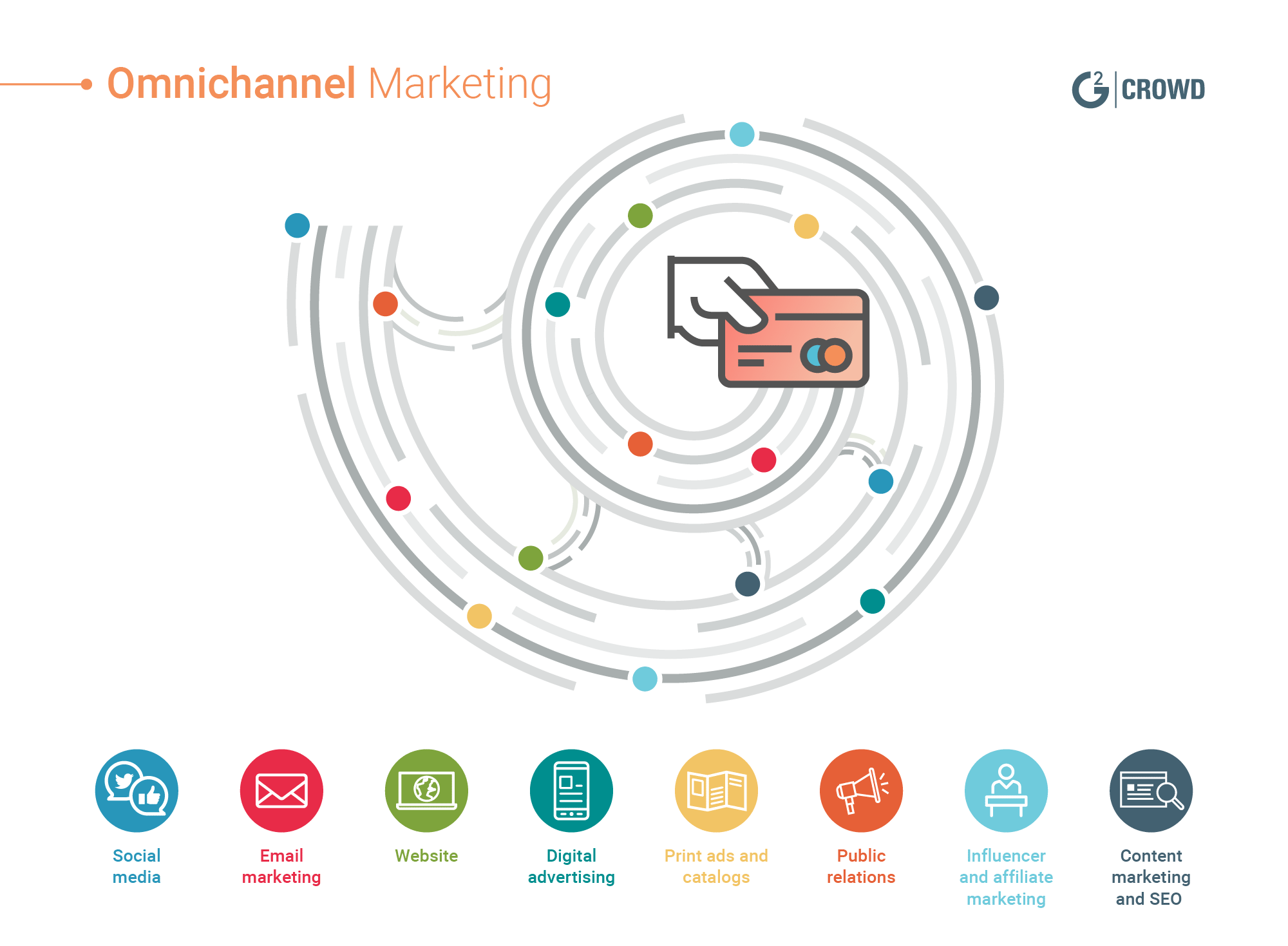 Notice how a customer may experience the same channel more than once on the journey. Omnichannel marketing supports a customer journey that is connected, fluid, and non-linear.
While the customer's journey may not look direct, your marketing approach still requires a strategic approach with segmentation and personalization.
When a buyer is on the customer journey interacting with your brand, are you making them take a detour?
Let's take a closer look at that customer journey and how it relates to omnichannel marketing.
TIP: Learn how you can start a dropshipping business with your ecommerce store.
Omnichannel marketing and the customer journey
By now you have a basic understanding of how omnichannel marketing and the customer journey are intertwined.
For a deeper level of comprehension, think of taking a trip. When you're going on vacation, do you want construction on your way to the airport and flight delays when you arrive? Somehow, I doubt it! You want your trip to be as simple as possible; to get from point A to point B without any roadblocks, flat tires, or missed flights.
The same is true for the buyer's journey - customers want your process to be easy. According to the Simplicity Index, 64 percent of consumers are willing to pay more for a more simple experience.
For a more in-depth look at how the customer journey works in omnichannel marketing, consider the following example:
You are scrolling through Facebook and see a promoted post for your local electronics store. The ad tells you that there is a 30% off sale on select items. From the ad, you click on a link to go to the store's website. That link takes you directly to a page that lists all of the items which are 30% off.
Of the items that are 30% off, you decide to buy a speaker system. In the online checkout process, instead of delivery, you opt to pick up the speakers in-store that evening. When you arrive at the store, you go directly to the clearly labeled in-store pickup kiosk. At the kiosk, you enter your details, and a store associate promptly brings your item to you.
Of the channels used here (social media, the store's website, and the bricks-and-mortar store) the entire customer journey was uninterrupted. This shows the execution of an omnichannel approach in its most basic form.
How to implement an omnichannel approach
Each of these seven steps is important to consider when implementing an omnichannel marketing approach. Across these points, you will notice a common thread of using data to ensure a truly customer-centric focus.
Put the customer experience first
Before anything else, you need to have a mindset that is committed to doing what is best for the customer, not what's best for you.
With Jared's expertise in the paid performance space, he explains, "Omnichannel marketing creates a better user experience for the consumer. The consumer shouldn't have to work hard in order to get the information they need to purchase from your brand."
While everyone agrees to being customer-centric in theory, it can be harder to execute that company wide. This is especially true when departments do not have much collaboration with each other. Omnichannel marketing requires you to break down the silos and understand what every department of your company is doing.
Start by speaking with people at your company across every level. From senior management down to the most junior person, understand the reasoning behind their actions. Then, help people see how their actions affect the customer – even if they don't realize it.
By understanding the needs of your co-workers in addition to your customers, you'll put yourself on the internal path to success.
When speaking with other team members, you will learn how to overcome potential internal objectives to an omnichannel approach. As you move forward discussing the new strategy, remind everyone that you're all on the same page.
Then, take it one step forward. Don't just try to overcome the objectives, focus on the fact you are all working towards the same goal: to meet business targets by selling to and serving the customer. Use this as an opportunity to collaborate and be ready for suggestions from other departments, too.
Prioritize accurate inventory
A seamless transition from online purchase to offline pick-up means you must keep accurate inventory. Chances are, if a customer is taking the time to come pick up an item in your store, they don't want to (or can't!) wait for it.
If someone spends time to find the product, log-in, and enter their credit card details, they expect the product to be in stock. They do not want to place their order –– only to get an email 20 minutes later –– that the product isn't available for pick-up. But hey, since it's no tin stock, you'll ship it for free!
Free shipping still means your customer has to wait: You are't fulfilling their need, and now they are even more frustrated after wasting time placing the order.
TIP: Inventory management software does more than protect you from frustrated customers.
It also increases your efficiency while moving goods from place-to-place, a key element of omni-channel marketing.
Take a data-driven approach
Successful omnichannel marketing is about understanding your customer, and that comes down to utilizing your data.
Find whatever first-party data you have and use it. You never know, you might have more than you think!
For example, if you are in banking, IBM recommends compiling data from a number of places, including your user profiles, online search behavior, and CRM software. (CRM stands for customer relationship software, it is the database where your maintain and update information on your customers and prospects.)
Then, use that data to anticipate your customer's needs and reduce churn, or when customers leave their current supplier to take their business elsewhere.
Compile all first-party data across multiple sources. This is key to understanding your customer and how they interact with you brand.
Don't assume you automatically know who your target market is. Jared explained that, "Our assumptions are not always accurate. For example, you may think your customer is made up of single, upper-middle-class millennials living in urban areas, only to find out they are actually parents of five family member households who live in the suburbs."
Segment your audience, then map the customer journey
The first step was compiling your data and uncovering insights into who your customers are. Now it's time to segment those customers into groups and understand their path to purchase.
For a better understanding of the customer journey, check out this video from DigitalMarketer Co-Founder and CEO Ryan Deiss sharing eight stages of the customer journey:
Look for where you see patterns. For example, think of the following when you're looking for ways to segment:
Who has lapsed and why?
Who is loyal? Are there any similarities in their demographics?
Are there any patterns in renewals and repeat purchases?
Even a small company can segment customers. If you have a store that runs on an e-commerce platform, look for any repeat customers.
For example, Jared suggests looking at purchase frequency: "How often does a customer purchase? Is it once a month, or once a year? Once you have that information, you can start nurturing them with a message that's focused on their buying patterns." This is an action that can be taken on by a business of any size.
When looking at the buyer's journey, it is critical to understand where prospects are in the marketing funnel. Jared recommends having an understanding of how well customers know your brand: If a buyer is at the top of the funnel, you can't send them mid-funnel messages. In his words, "Your segmentation can't be too nuanced if you have a problem with brand awareness; you need to be focused on the big picture. That means not getting granular with segmentation before customers know you exist; brand affinity needs to be built first."
TIP: Converting uses who may through shopping cart abandonment strategies is a great opportunity to leverage omnichannel marketing for those in the final stages before purchase.
Personalize the process
Once you have your customer segments and are familiar with their journey, it's time to personalize messages to those groups. For example, if you have a group that purchases every year come springtime, prompt them in February to buy with you again. Or, look for ways to increase their purchase frequency, target them with a message to buy a different product in June.
To highlight the importance of personalization in omnichannel marketing, consider this video from CenturyLink. It explains the need for omnichannel execution in online and offline retail experiences, including statistics such as the fact that 56 percent of customers are more likely to shop at a retailer in-store or online that recognizes them by name.
Look for ways to use technology to personalize, especially through the use of pixels and retargeting.
What is a pixel?

A pixel is also known as a tag. It is code placed on your website that collects information about the behavior of your website's visitors. You can use this information to understand which of your products or services an individual is interested in. Then, use those insights to determine the content of your retargeted ads.
If you've ever looked at a product online, such as a camera, only to see display ads for the camera you looked at on another website, you've experienced retargeting. Pixels can be placed on your website or on other platforms, such as Facebook.
Think about how to personalize and target your ads without the use of pixels as well. For example, Facebook gives you the ability to display your ads to a very focussed audience specific to your prospect's demographics.
This is why Jared has seen so much success utilizing the platform for his clients, and recommends it for others: "People are okay with advertising, but they want it to be relevant. Facebook's native ads work because they have more information than anyone else on their users, enabling the ads to be extremely personalized. Companies need to do the same thing with their advertising."
Offer help the right time in the right way
Businesses tend to "offer help" under the mask of increasing their own goals, whether it is sales in a B2C company or marketing-qualified leads (MQLs) in B2B marketing. But remember two key factors:
No customer wants "help" that is actually a sales pitch
When customers do desire help, they want it to be convenient
Sometimes businesses automate the customer service process with pop-ups – this is an example of help that is not always wanted.
Imagine you a member of a gym. You're on the gym's website to look at the class schedule. As you're scrolling through the schedule, a box pops up asking if you'd like assistance signing up for a one-week trial membership. Already a member of the gym, that message is not only unnecessary, but it is also a nuisance.
Automated touch-tone call systems that force your customers to interact with robotic voices are far from helpful. They are especially problematic when the system isn't integrated with your omnichannel efforts. As your product or service evolves, so will the problems customers deal with. If your automated system doesn't give an option for help with that issue, you're making your customer experience a bad one.
Many times these systems leave customers feeling the same way I do: For whatever reason, the robots can't understand my voice and I'm left yelling into the phone "Help! Representative! Agent!!" as I try to connect with an actual human being.
Your customers shouldn't be left looking for emotional support when they've finished interacting with your customer service.
Do all you can to avoid your customers having to speak with a robot. Put whatever information you can online.
A Zendesk study found 50 percent of customers want to be able to fix their own problems. (I suspect that many of those customers had an experience similar to yelling at automated customer support phone systems.)
Many customers now seek support on social media. For an effective omnichannel experience, Acquire recommends integrating social media and live chat for a customer support experience that is truly, well – supportive!
Make it easy for customers to contact you across all channels and get the assistance they need. Don't, however, offer help that is not wanted or needed.
Make the payment process seamless
When someone is committed to purchase, don't stand in their way.
This is an issue often seen by B2C companies who are integrating online purchases with in-store pickup.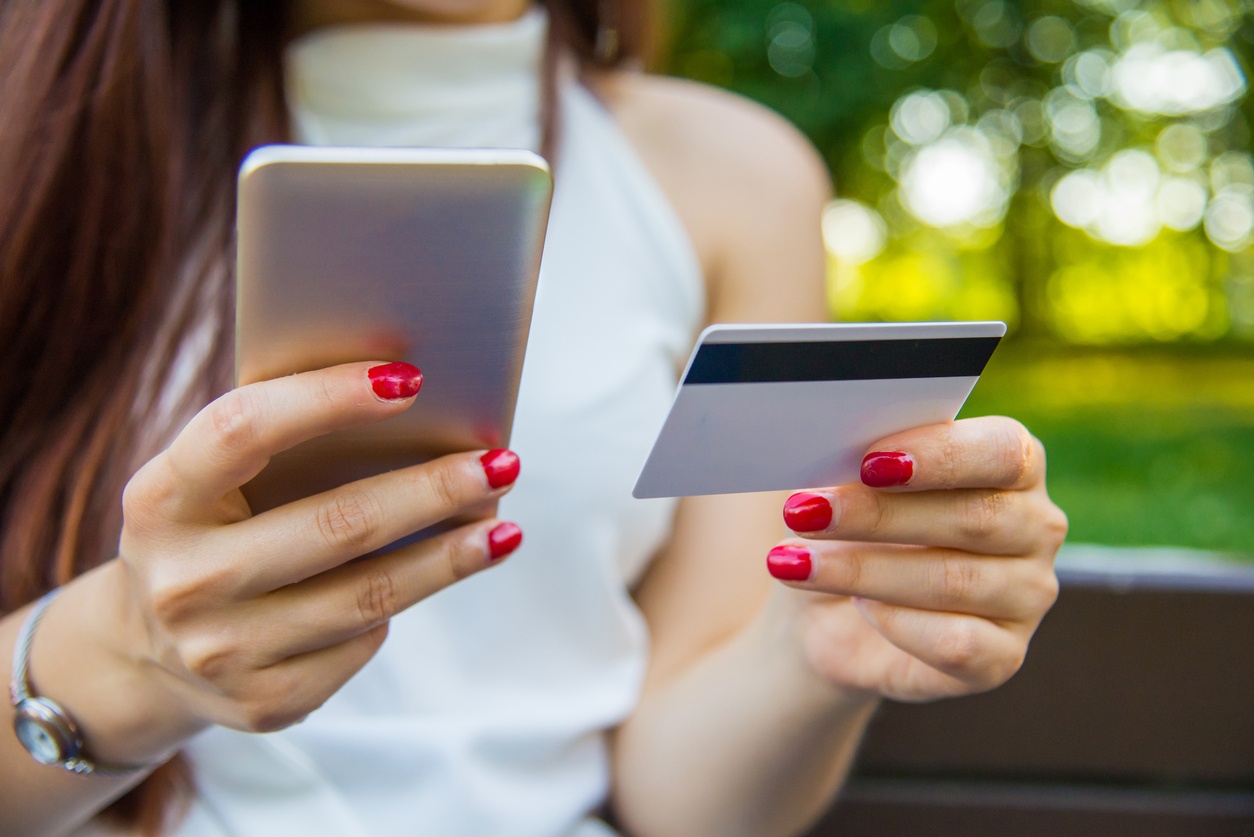 If you have tried the process, there are omnichannel growing pains you may have experienced yourself.
When I have bought online to pick my items up in-store, it's usually because I'm in a hurry. I don't have time to run around the store and wait in line. So, when I order online, I expect the pick up to be speedy.
Sadly, that is often not the case. Even when I ensure the instructed two hour processing time has passed, I arrive and wait in line only to find that my order isn't ready and I have to wait even longer. In fact, sometimes ordering online and picking up in person can take longer than if I'd bought the item in person – which completely defeats the purpose!
Be sure to select the right payment gateway solution to avoid any of these issues.
Train all employees across every level
Having a seamless process means more than ensuring items ready for an in-store pickup; it also means your employees need to be familiar with the process.
Let's say Sarah is a regular customer of your store. She subscribes to your email list and has your app installed on her phone. On a sunny Saturday afternoon, she walks into your store. And upon doing so, her phone sends her a message with a coupon for 20% off of her in-store purchase that's good for the next 24 hours.
However, when Sarah goes to check out, the employee is not aware that this campaign is running. When Sarah hands over her phone to get 20 percent off, the clerk says that the coupon isn't valid at this store.
Frustrated, Sarah urges the clerk to scan her phone anyway, and, the clerk discovers that the 20% discount does, in fact, work.
Sarah got her discount, but the customer service experience was less than ideal.
You must train all staff in every department. As explained by business consultant and thought leader Micah Solomon, "Today, as in all eras, properly hired and well-trained human employees are the most powerful force you have for personalizing the customer experience; there's no better way to build a bond with your customers than through fabulous employees."
Omnichannel design tips
Knowing how you can execute an omnichannel approach, it's time to consider how you will integrate it into your design.
Design is an important element in omnichannel marketing. It is, after all, often the means by which prospects and customers read and understand your marketing messaging.
Jon Denham, Vice President of Strategy & Accounts at Lextant and formerly Vice-President Disruptive Innovation and Design at ConAgra Foods is a leader who knows this very well. With experience in design, branding, and innovation at a number of major companies, including Procter & Gamble and Kraft Foods, he has authentic and experienced insights on omnichannel design.
Here, Jon shares his three design principles to apply in omnichannel marketing. Think of these design principles in terms of your visuals and branding, and well as the user-experience, or UX.
1. Be better - Make it easy for consumers
It isn't easy to disrupt your customers; you have to do it in the right way.
Almost nobody wants to be disrupted as change is not always easy for consumers, but they always want to get something better or be taken to a better place. The art of disruption is the most likely path of getting to that place.
Any new product, brand, or service a company offers has to provide something that is more relevant to consumers. Pay careful attention to who your audience is and what will make their experience better.
2. Be consistent
The end-to-end experience in omnichannel needs to be consistent across all touchpoints. Stay consistent on your talking points across all channels. Whether design, product, packaging, print, customer interface, or user experience, maintain the same messaging.
Sometimes new systems or programs will place focus on particular parts of the process (such as the digital interface of the design involved) but forget about key supporting details. For example, how do you support the system in-store? Are in-store staff trained on the program? Can they answer questions and resolve possible problems? Evidence shows that where the broader infrastructure is not addressed, the systems can under-deliver and reduce sales.
3. Be trusted
If your system doesn't deliver, you will lose trust. Design thinking is about having empathy.
This is closely linked to the point of being consistent but takes it to a higher level. Given omnichannel experiences usually involve either financial transactions or giving personal information creating trust, safety and being in control will ultimately deliver the higher order emotion of relaxation with any experience.With cybercrimes on the rise, ensuring the digital privacy of your customers should be your main priority.
The moment you underdeliver, the consumer will undermine both the performance of your system and the brand.
It's easy to see how these three design points are all interconnected. For an example of a company implementing the strategy into their design, let's look at how Old Navy has integrated omnichannel marketing in its store signage and design.
Before you even walk into the store, signage alerts you that you can pick up online orders at the location: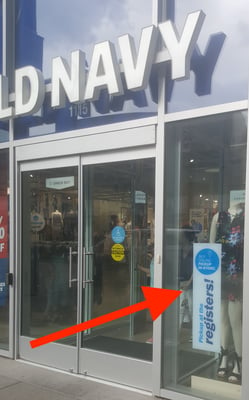 Then, once you are in the store, the first thing you notice is where to go to collect your purchase: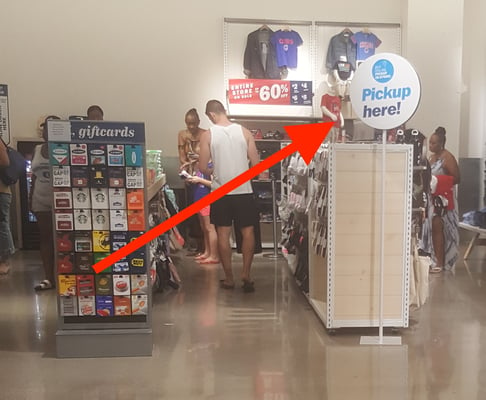 Not only does this make it easy for customers picking up their purchases, but it also alerts in-store shoppers they have the ability to buy online and pick up in-store.
They also do an excellent job of displaying the ability for the reverse, with signs like this located throughout the store: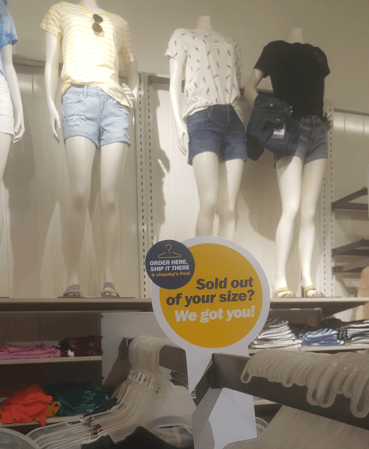 With this store signage, customers have a solution to the problem of finding the perfect spring shirt not available in their size. Instead of going home and looking it up online (something many shoppers will forget to do when putting away their purchases) they can order in-store and have it shipped to their house.
In addition to helping the customer, it also results in increased sales.
Examples of omnichannel marketing
Now that you understand what omnichannel marketing is, let's look at some examples. Here are two examples of omnichannel marketing done right and one common example of how companies miss the mark.
Omnichannel leads to accurate inventory
Maintaining accurate inventory numbers has a substantial impact on your customer's experience. This is especially true when you need to maintain accuracy across devices, including mobile, online, and in-store purchases.
City Furniture, a retail chain in Florida with 28 showrooms, found customer experience success by utilizing warehouse management software. By simplifying its inventory management process with HighJump WMS, it was able to reach over 99 percent inventory accuracy.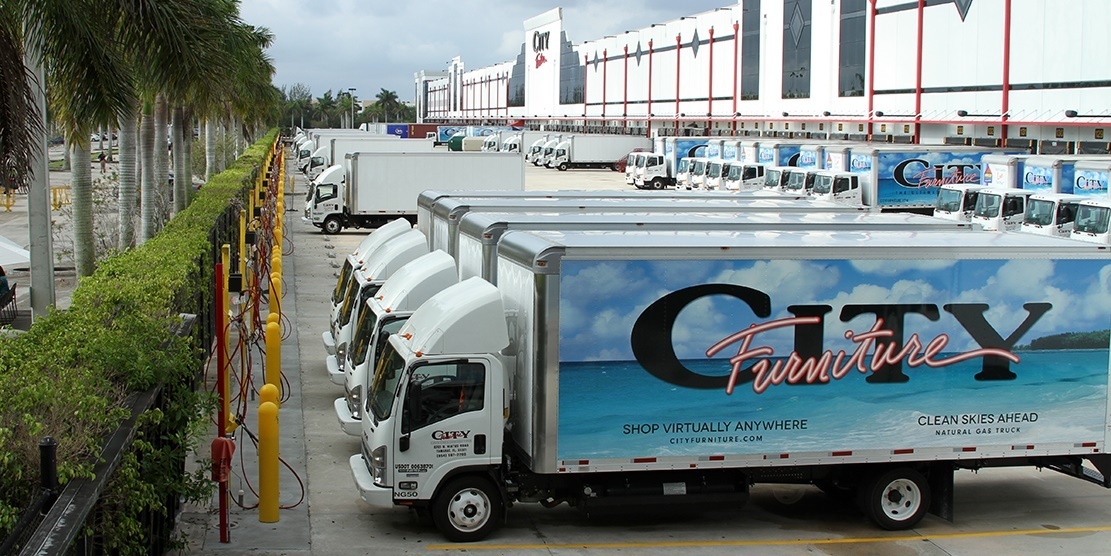 Image source: HighJump
Beyond that, City Furniture found an omnichannel solution that proved to put the customers first. When placing an order remotely, customers could either stop by the store unannounced to pick up their orders or, alternatively, schedule a specific pickup time. This scheduling system enabled the company to prioritize speed on time-sensitive requests.
An omnichannel experience gives personalization
As Director of Omnichannel for the U.K. beauty brand Boots, Robin Phillips was responsible for the brand's digital marketing and advantage loyalty card. Omnichannel marketing for bricks-and-mortar stores is substantially different to online stores. This is why Robin focused on brand proposition, and what made the company different from Amazon, by using personalization to connect the bridge between the virtual and in-person experiences.
In-store staff can provide a level of personalization that machines can't. Knowing this, all Boots staff acknowledged how and when an order was placed, engaging customers in conversation and giving them impeccable customer service.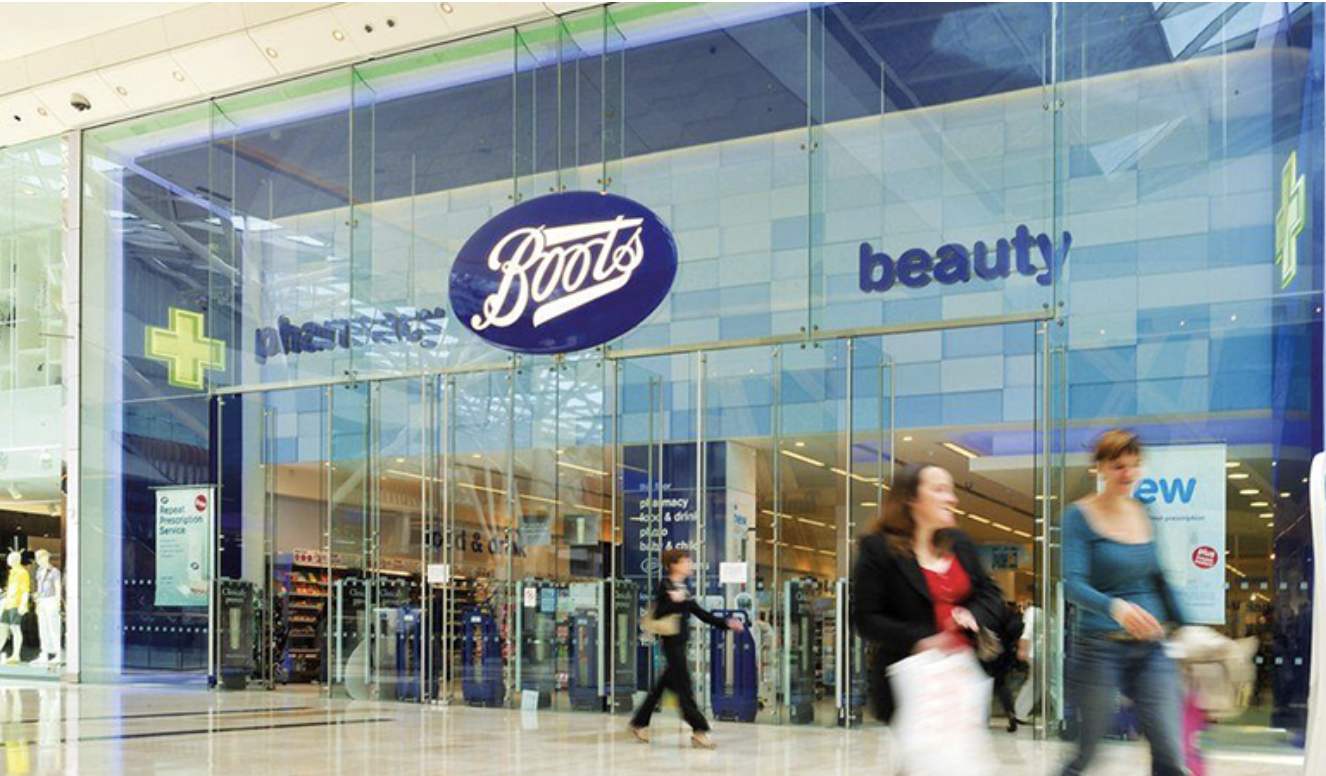 Image source: Retail Connections
In one of my favorite data-driven marketing phrases, Robin advises retailers to, "act like a butler and not a stalker," when utilizing customer data for personalization.
Omni-channel fail: When a business misses the mark
Forbes contributor Adrian Swinscoe shares his story of omnichannel marketing gone wrong with automated appointment reminders.
Leading up to his appointment with an optician, Adrian received both a phone call reminder and a text reminder to arrive at his appointment ten minutes early.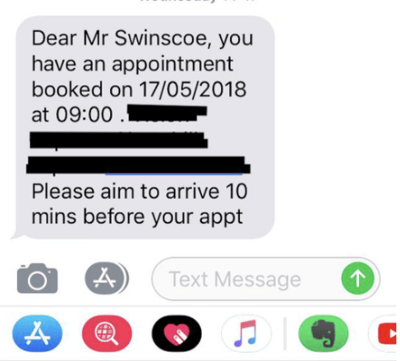 Image source: Adrian Swinscoe, via Forbes
Doing as instructed, he arrived at 8:50 a.m. for a 9 a.m. appointment, only to find the doors locked. Not only that, upon arrival, he was told to sit and wait.
This is not the experience any customer wants to have, especially when taking time out of a busy work schedule.
An omnichannel approach in action would have had the in-person customer experience aligned with the appointment reminders. Everyone would be on the same page. This could have been achieved a few ways, including:
Altering appointment reminders for the beginning of the day
Having the door open and staff ready before the 9 a.m. appointment
Starting appointments 15 minutes after the office opens, not immediately at 9 a.m.
This example shows that even if you aren't actively practicing omnichannel marketing, it is a principle you must be aware of and ready to implement across your company.
---
If your company's departments or teams work in silos, there's a good chance you've noticed some issues going on with inconsistent messaging. The solution to this problem? Omnichannel marketing.
Many customers don't know the word for it, but omnichannel is what we all expect.
The importance of omnichannel is perfectly summarized by paid performance space guru, Jared Rosenbloom: "Audiences don't evaluate your company based on verticals. It's all about their last best experience. All it takes is one person to give a negative customer service experience, and that connotation will be spread across your brand."
Every market is crowded. When an individual makes the decision to give their hard earned cash to you, instead of your competitor, they don't want the process to be complicated.
Omnichannel marketing is there throughout the buyer's journey for both customers and prospects. It is an approach that takes more time and strategic thinking, but gets you results in the end with new clients and increased customer lifetime value for current customers.
For further reading, take a look at the following resources on omnichannel marketing.
Omnichannel marketing resources