Much like shows about hospitals and law-practices, popular media tends to paint the wrong picture of human resource management.
After awhile, you start to get the sense that HR is only called in when something has gone horribly wrong or someone is about to get fired.
The truth is that human resource management is about a lot more than firing employees. HR serves an important role in the health of any company. Without a strong human resource management strategy your company could be subject to talent shortages, disgruntled employees, and more.
What is human resource management?
Human resource management is the process of managing employees. It's designed to both maximize employee performance and happiness while working toward accomplishing an organization's overall strategic goals.
In a way, the job of an HR department is to act as management for the entire company. This is done in many ways, such as hiring, firing, training, engaging, and developing employees.
The importance of human resource management
From hard skills like legal knowledge and accounting to soft skills like communication and conflict management, there's nothing HR doesn't have a hand in. It's an all encompassing job that touches every department in the business.
With the help of human resource management, your company can avoid:
Hiring the wrong candidate for a job
High employee turnover and resignations
Employee dissatisfaction
Labor law disputes or litigation
Compliance issues
Undertrained employees
Poorly behaved or malicious employees
As you can see from the list of things HR is responsible for, the skills needed for a job in human resources vary. It's the mix of these hard and soft skills that make human resource management professionals a vital piece of your company's overall structure.
What are the six major functions of human resources?
Depending on the size of your company and your HR team, the day-to-day tasks of your department will look different. But as a rule of thumb if you're planning a career in human resources, you can expect your work to fall under several of the following six functions.
Curious to learn more about one of the six functions of human resources? Click the links below to jump ahead:
Now that we've reviewed the importance of human resource management, we can dive into the individual functions. A lot goes into each of these different functions of HR management, so we've broken them down into separate functions to help you get better acquainted.
1. Recruitment and onboarding
One of the key job functions of human resource management is the sourcing and hiring of new talent. HR managers touch every part of the recruitment pipeline, from reading resumes, scheduling interviews, and putting together offer letters.
In other cases, HR managers coordinate with external recruiters to help find the best talent for the job. A healthy recruitment pipeline is key for attracting new talent and replacing talent that leaves. In fact, some might argue that this is the most important part of human resource management.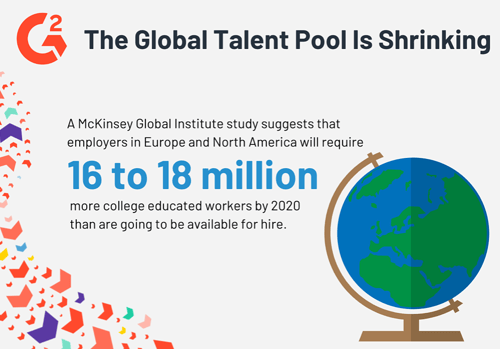 The work doesn't end once new talented is hired. Another key function of human resource management is onboarding new employees once they start. The onboarding process starts with the first couple days of training and can extend well into the first few months of employment.
Recruitment takes more than just soft skills, it can also require knowledge of software. Tech-savvy is quickly rising in the ranks of required HR manager skills. Applicant tracking systems are becoming more common in the recruiting world as a way to automate the candidate experience.
2. Training and development
Once new employees are onboarded and ready to start working, they're going to need the right skills for the job. Training and development provide two different approaches
Employee training often refers to mandatory training modules, such as sexual harassment training or cybersecurity training. These are necessary for all employees because they provide basic information and protocols for situations they may encounter in the workforce.
Development is a little different. These are programs designed to enhance an employees current skill set and train them to be better on the job. Programs like career development plans and succession planning are both examples of long-term development programs HR managers use to cultivate internal talent.
3. Compensation and benefits
When it comes to sourcing new talent, finding qualified candidates is only half the battle. Without a competitive compensation and benefits package you could run the risk of losing good talent to your competitors.
Human resource management handles this as well. HR managers keep their finger on the pulse of the industry, work to create competitive pay bands, and negotiate to ensure their employees are getting the best benefits possible. This may seem mundane but it plays into every other aspect of the employee journey, from hiring new talent to retaining tenured employees.
4. Corporate policy
As we mentioned earlier, human resource management goes beyond soft skills. Oftentimes a company's HR department is charged with crafting and enforcing corporate policy. These policies can include everything for the company dress code, to outlining appropriate workplace conduct, and more.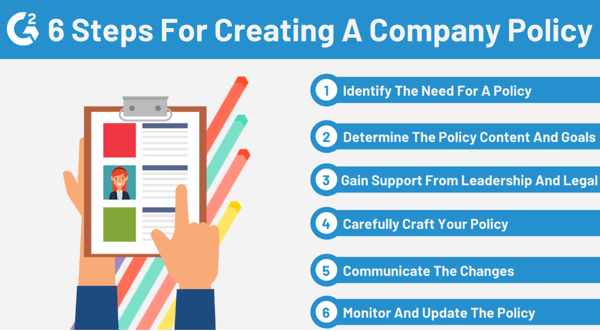 These types of internal communications pieces are important for ensuring every employee understands what is expected of them. It also keeps your business running smoothly. It may not be the most glamorous part of HR management, but it's just as important.
5. Employee relations
At this point, you might be thinking, hang on. that's a lot for one department to do! And you'd be right. As we mentioned earlier, human resource management is about managing every employee in your company. And with so many different job functions on your plate, there are bound to be complaints along the way.
Having a fully fleshed-out employee relations strategy on hand will help you deal with these situations as they arise. Part of managing employees means listening to them when problems arise and helping seek out solutions. Creating an atmosphere where employees feel they can come to your department with their problems promotes open communication and helps curb resentment.
6. Risk management
The final piece we'll cover in this overview of human resource management is risk management.
This is another job function that falls more into the hard-skill side of things. Every decision you make for your employees will need to be risk assessed before being implemented. This helps protect both your company and employees from potential harm or even a lawsuit.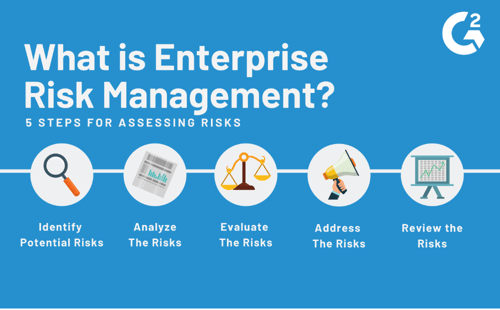 Whether it be a new training program, a company team-building activity, or a new corporate policy, everything you do must be assessed through risk management. This protects your organization from possible labor law violations, corporate lawsuits, or even serious bodily harm. It's another necessary part of a very complex job.
Oh, you thought that was it? We're just getting started!
As the working world expands to include full-time remote employees, freelancers, and a more diverse talent pool, so does the job scope of human resource management. This constantly evolving practice will continue to change along with the way we do work.