Some people can have a foolproof business idea that will make millions, but can't put a name on it to save their lives.
Coming up with a business name takes a different type of creativity that some people simply don't have. However, you can't leave your business unidentifiable without a name.
Tips for naming your business
If you are experiencing a creative block and need some guidance, these tips on how to come up with a business name are just for you.
Brainstorming business names
Here are some tips for naming your business to help it stand out among competitors and stick in the minds of buyers.
Use your name
If you are a big fan of your own name, there is nothing wrong with using it as your business' key identifier. You'd be surprised how many businesses have used this tactic. Have you heard of William Fox? Maybe not. But I'm sure you've heard of his company 20th Century Fox.
Use a nickname
Naming your business after a nickname you have for yourself or someone else in your life might seem silly. That doesn't mean it won't work. Take Dave Thomas for example, the man who founded Wendy's and named the now-popular chain restaurant after the nickname he has for his daughter, Melinda.
Combine two words
Combine two words, or more, to create a new word of your own that is totally unique to your business. Groupon took "group" and "coupon" to create their business name, which fits well, considering the site offers a large selection of coupons to its users.
Abbreviate another word
Think of a word, an object, city, or idea, that has had a big impact on your business, and simply shorten it. Voya Financial focuses on the fact that a stable financial future is a journey, or as other people call it, a voyage.
Create an acronym
Take the first letter of each word in a phrase that is meaningful to your business and create an acronym. It helps when the acronym, when extended into the phrase, is relevant. Otherwise, buyers might be confused about what your business offers and the intent behind it.
GEICO did a good job of making their business name meaningful. (The insurance big-wig's name really stands for Government Employees Insurance Company).
Use foreign words
No matter where your company is based, a foreign word will stick out to both the speakers of that language, because it is familiar, and also to those who do not speak the language, because it sounds exotic. Volkswagen, which translates to "people's car," has, in fact, become a car for everyday people.
Tip: Be aware of terms that can be considered cultural appropriation. Naming your business in a way that offends certain people can set you up for disaster. Learn more about what cultural appropriation is and how to avoid it when naming your business.
Use stories, legends, and literature
You'd be surprised to hear the number of businesses that are named after myths. Nike is the goddess of victory, making her an appropriate inspiration for the sports equipment business.
Notice how her wings resemble the famous Nike swoosh symbol.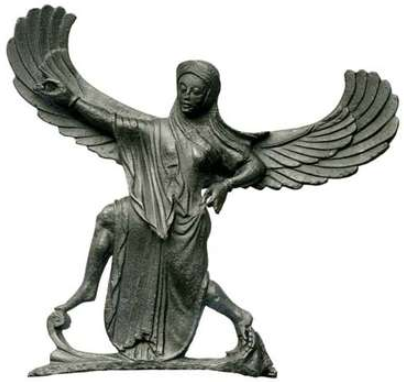 Look at a map
There is plenty of inspiration in the world, and the best place to find it all is on the one thing that lays it all out right in front of you: a map. Get inspired by the natural world. There are plenty of interesting names that will make your business stand out. Amazon did it. The tech giant got its name from one of the largest rivers in the world.
Simply describe your business
Take a look at your business. What is it? What are you offering? What other qualities does it have? What words best describe it?
Once you have those in mind, find a way to put them together to come up with a name that gives consumers a good idea as to what your business does. A good example of this is SimpliSafe, a home security company in Boston.
Make a mistake on purpose
It might sound silly, but misspelling a word or using poor grammar in your business name isn't such a bad idea. It worked for Chick-fil-A, which is just a grammatical mess of a word and a spelling bee champion's worst nightmare.
Tip: This should be done with caution. Be prepared to explain the misspelling and miss out on coming up in online searches.
Explain your history
Everybody loves a good story.
Another option is to name your business after a word that describes the story behind it all. Richard Branson earned billions when he decided to name his international airline Virgin, because it came right out and admitted they had no experience in business.
Make something up
If you are someone who can just come up with unique words that can pass as a business name, that might be your best bet. If you are an ice cream lover, I'm sure you've heard of Häagen-Dazs, and I'm also sure you have always assumed the delicious desserts originate from some European country.
Wrong.
This name was actually made up by Reuben and Rose Mattus of the Bronx.
Add your partner's name
If you are working in a partnership and are struggling to think of a name for your business, try putting your last names together. It's simple, but it can sound powerful. William Procter and James Gamble had this thought in 1837 and named their multi-billion dollar consumer goods corporation after themselves, Procter and Gamble.
They make quite the duo.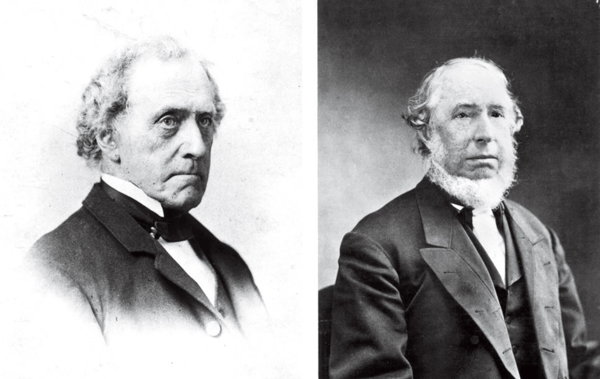 Eenie, meenie, miney, mo
There are a lot of options listed above. But if none of them are helping you come up with the ultimate name for your business, open up a dictionary and start pointing to random words. You might be surprised at the ones you like. Hey, it worked for Twitter.
Finalizing a business name
Now that we have gone over some tips that will help you come up with a list of potential names, here are some more logistical tips that will help you make your final decision.
Don't limit your business with the name
Avoid adding a definite location or a descriptor that could potentially become outdated in your business name. If you expand your geographic reach or upgrade to something beyond what is currently included, you could end up with a name that doesn't properly describe your business.
Search the name you pick
Even if you come up with an ideal name for your business, it is possible it is already taken. Make sure you search the name you pick to ensure that there is no other business with the same name. It may not completely change your course of action, but it is still important to note.
Your investigation should include a trademark search and one with the Secretary of State.
Be open to feedback
Throw the name around to friends, family, soon-to-be partners, or anyone else who would give you some good honest feedback on the name. Give them a list and ask them to pick out the one they like the most. If your personal favorite isn't selected, let it go. Give the people what they want.
Say it out loud
This might seem obvious, but when you decide on a name, say it out loud. It might read alright, but sound terrible when spoken.
Make it meaningful
Your business name can sound cool, bold, and appealing, but if it doesn't mean anything, what's the point? Make the name meaningful. If there is no correlation between a business and its name, people might be confused as to what the business is, what it offers, and its intent.
Along with that, make sure you like the name you choose. You don't want to be repulsed every time you say your business' name out loud.
What's in a name
Choosing the right name is an important step in the process of starting a business. Not only does it have to sound pleasing, but it also needs to describe the business. Use the tips above to come up with a name that lingers in consumers' heads.
Once you have the perfect name selected, learn how to register a business to make it all official.