Virtual machines (VM) come in all shapes and sizes.
A VM could come in the form of virtual desktop infrastructure or application runtime to a fully functional server or backup software system.
Virtualized applications, servers and other machines can be extremely helpful and provide scalable, versatile functionality for users. You can use virtual machines to try out a new operating system or create a virtual disk image of your hard drive. Or you could go even further and create an entire database server in the cloud.

Luckily, many virtualization technologies are free or open source. That will allow you and your company to save money when backing up your data or implementing process virtual machines such as applications or operating systems.
Virtual machines, for the most part, come in two forms: system virtual machines and process virtual machines. (We'll stick to system VMs here since process VMs can come in too many forms to tackle in one article.)
What are Virtual Machines?
When we say system virtualization technology, we're referring to fully virtualized machines capable of executing entire operating systems. These products capable of full virtualization live in our server virtualization software category.
The list we've outlined here includes any cloud computing server virtualization solution with an available free offering. It should be noted that this does not include products that are only free on a temporary basis, such as limited trial versions for new users.
These products alone have well over 100 validated user reviews on G2 Crowd as of December 18, 2018, and only represent a portion of the 50-plus server virtualization offerings listed on our platform.
TIP: A similar technology are virtual desktop infrastructure tools. Check out the best VDI services in 2019.
Backup Management Features
| | | | | | |
| --- | --- | --- | --- | --- | --- |
| Name | Host CPU | Guest CPU | Host OS | Guest OS | License |
| Hyper-V | x86-64 with Intel VT-x or AMD-V | x86-64, (up to 64 physical CPUs) | Windows 8, 8.1, 10, and Windows Server 2012 (R2) w/Hyper-V role, Microsoft Hyper-V Server | Supported drivers for Windows NT, FreeBSD, Linux (SUSE 10, RHEL 6, CentOS 6) | Proprietary |
| Oracle VM | x86, x86-64 | x86, x86-64 | No host OS | Microsoft Windows, Oracle Linux, Red Hat Enterprise Linux, Solaris | GPLv2, Oracle VM Server; Manager is proprietary |
| KVM | x86, x86-64, IA-64, with x86 virtualization, s390, PowerPC, ARM | Same as host | Linux, FreeBSD, illumos | FreeBSD, Linux, Solaris, Windows, Plan 9, ReactOS, and OS X | GPL version 2 |
| Proxmox VE | x86-64 | x86, x86-64 | Debian Based | Windows, Linux, Linux variants, Solaris, FreeBSD, OSx86 | AGPLv3 |
| vSphere Hypervisor | x86, x86-64 | x86, x86-64 | No host OS | Windows, Linux, Solaris, FreeBSD, OSx86, virtual appliances | Proprietary |
---
Best Free Virtual Machines in 2019
Here are the best VM providers in 2019 from real-user reviews.
1. Hyper-V
Vendor: Microsoft
User Reviews: 69
Star Rating: 4.2 out of 5
Hyper-V is a Windows-native hypervisor developed by Microsoft that's been around since 2008. A few different versions of the product have evolved out of the original Windows 2008 offering. Updates have added features for multi-tenancy, cloud backup, virtual machine generation, nested virtualization and shielded VMs using remote servers.
Limitations to Hyper-V have been cited as a lack of audio hardware virtualization, live migration and graphical issues related to the host OS. Still, the tool is the second highest-rated product in our server virtualization category and has the third-highest user satisfaction rating.
---
2. vSphere Hypervisor
Vendor: VMware
User Reviews: 10
Star Rating: 4.8 out of 5
vSphere Hypervisor is is a free bare-metal hypervisor used for server virtualization. It is a free product for VM creation and management that is associated with their proprietary tool VMware ESXi.
vSphere Hypervisor comes with a built-in management tool, storage resource monitor and hardened drivers for improved reliability. The hypervisor can support unlimited cores per CPU, CPUs per host and can produce a maximum of eight virtual CPUs per virtual machine.
---
3. Oracle VM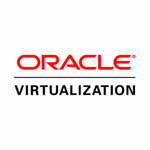 Vendor: Oracle
User Reviews: 27
Star Rating: 4.0 out of 5
Oracle VM a free and open-source version of the Xen hypervisor for use on Windows, Linux and Solaris operating systems. It was originally released in 2012, but has received periodic feature updates to add functionality including modern DOM0 kernel usage, increased virtual CPU configuration and fiber channel storage.
The hypervisor has features including guest OS symmetric multiprocessing and supports running arbitrary operating systems and supports guest OS drivers. Other capabilities include secure live virtual machine migration, virtual machine templates and support for virtual appliances.
---
4.
K

VM
Vendor: Red Hat
User Reviews: 18
Star Rating: 4.3 out of 5
KVM, which stands for Kernel-based Virtual Machine, is an open-source virtualization tool that requires a processor with hardware virtualization extensions. It supports x86 processors and can be ported with variety of other processors.
The platform is capable of hosting a number of guest operating systems and supports paravirtualization for Linux, OpenBSD, FreeBSD, NetBSD, Plan 9, and Windows. Additional features include virtual machine migration, hotplug support and host-guest communication channels.
---
5.
Proxmox VE
Vendor: Proxmox
User Reviews: 14
Star Rating: 4.4 out of 5
Proxmox VE is an open-source server virtualization environment based in Debian and supports a wide variety of guest operating systems. The platform was created in response to OpenVZ failing to provide backup and management capabilities.
Proxmox VE includes the virtualization environment, a web-based management console and command-line tools. Proxmox also provides a REST API for those who wish to utilize third-party tools and pre-packaged server software appliances.
---
Best Free VM Backup Software
While hypervisors and platform virtualization technologies are the core technology in the virtual machine world, VM backup tools are good examples of process virtual machines. Backup tools are a common use case but just one component of a larger concept that spans a number of categories such as OS-level virtualization to fully functional virtual infrastructure and applications.
This list displays server backup software products with an available free offering and support for VM backup. These tools alone have well over 400 validated user reviews on G2 Crowd as of December 18, 2018, and only represent a portion of the 100-plus server virtualization offerings listed on our platform.
---
1. NAKIVO Backup & Replication

Vendor: NAKIVO
User Reviews: 161
Star Rating: 4.7 out of 5
NAKIVO Backup & Replication is a backup software vendor specializing in virtual machines. It has specific products for generic virtual machines and proprietary VMs. It also holds the highest satisfaction score for any tool in our server backup category.
The free tool supports backup and replication with VMware and Hyper-V. It comes with features for automation, deduplication and VM migration. Additional benefits include VM compression, network acceleration and guaranteed recovery.

---
2. Unitrends
Vendor: Unitrends
User Reviews: 101
Star Rating: 4.2 out of 5
Unitrends offers a number of proprietary tools, but we're highlighting its free backup and recovery solution for Hyper-V and VMware. It supports 1 TB of virtual machines without limits on VMs or socket totals.

The product also provides tools for automated and scheduled backups as well as free and instant VM recovery. The commercial offerings vary in price but add integration and network functionality as well as increased storage.
---
3. Veeam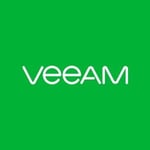 Vendor: Veeam
User Reviews: 182
Star Rating: 4.5 out of 5
Like the first two tools, Veeam Backup Free Edition is designed to support Hyper-V and VMware backup. While Veeam is a top 10 tool in the server backup category, it holds the highest rating in our online backup software category.

Veeam's free product supports both ad hoc backups and instant file-level recovery. The product includes management features for infrastructure control and integration with other management tools. It supports file management, browsing and migration to simplify administration and eDiscovery
---
Next steps for selecting a best free VM or backup solution
Those researching free VM or backup products online can sift through hundreds of verified user reviews on G2 Crowd to find the best option. Check out the server virtualization software and backup software category where you can compare products, discover available features and read user reviews.
For those looking for a cost-friendly solution to VDI use cases, check out the best free VDI platforms in 2019.
* Please note: Reviews may have been edited for spelling and grammar.