Have you ever gotten the shopping cart with the busted wheel at the store? It's the worst.
But with shopping cart software, that never has to happen. While their core function is essentially the same—gathering products in a cart with the intention of purchasing them—one is digital and therefore not subject to the perils of corporeality.
For an e-commerce business owner, shopping cart software is something that you need to consider, and you definitely don't want to get stuck with a tool that has a virtual bum wheel. User experience is key to attracting and retaining customers in the e-commerce world, so a good shopping cart tool that makes it easy to select (or delete) and purchase products is a quick and easy fix to a potentially big problem. While most e-commerce platforms include shopping cart functionality, not everyone wants to use a major platform.
If you're building your e-commerce store from scratch or using a web hosting service that doesn't have e-commerce functionality built in, you will likely need to add each feature separately. This can take a lot of work and money, but there are ways to mitigate the cost of creating a store a la carte.
Free shopping cart software gives you the opportunity to create a more functional e-commerce store equip with advanced features like shopping cart abandonment without worrying about the cost. The tools highlighted here are free and may be open source, so you can customize them as you see fit.
Best free shopping cart for websites
These products only represent a small portion of the 100-plus shopping cart software offerings listed on our platform. Whenever possible, the products are ranked by user Satisfaction score.
1. Zen Cart
Zen Cart is a free and open-source shopping cart tool that professes to work with any hosting tool and a variety of payment gateways. Zen Cart also has a variety of plugins available, from buttons and graphics to marketing tools and language packs. Users can donate to the project if they so choose to support the efforts of the developers.
Image courtesy of Zen Cart
Features:
Customizable
Payment gateway integrations
Custom domain names
Free plugins
2. Cube Cart
Cube Cart is a free and open source e-commerce tool that has a variety of extensions available to customize the experience. The extensions are also free and include payment gateways, shipping trackers and estimators, and language packs. Users can also receive a variety of reports and analytics through the tool.
Image courtesy of Cube Cart
Features:
Unlimited products
Unlimited categories
Catalog import and export
Logo management
Multiple currency support
Mailing list management
Customer order history
Payment transaction logs
3. AbanteCart
AbanteCart is a free shopping cart software that can help users create a digital store. With a variety of features and add-ons available, users can customize their store however they like and sell anything they want. AbanteCart also professes to be easily scalable, supporting businesses as they grow. AbanteCart is also built using HTML5, so it's easy to customize.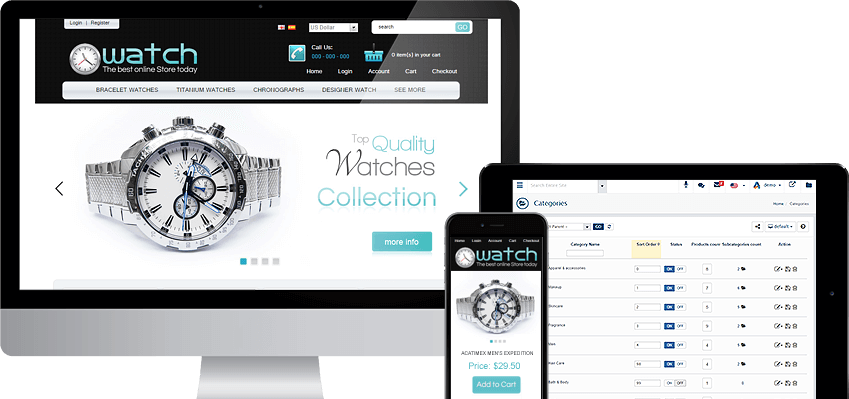 Image courtesy of AbanteCart
Features:
Product embed codes
Customer product reviews
Customer account management
Guest checkout
Payment gateway integration
Google analytics tracking
Analytics and insights
4. Arastta
Arastta offers a free shopping cart tool that has a variety of features. With responsive design, one-click updates, and SEO features, users can improve their e-commerce store at no cost. Arastta can also integrate with platforms such as Facebook to create an online store that can be viewed on a variety of sites.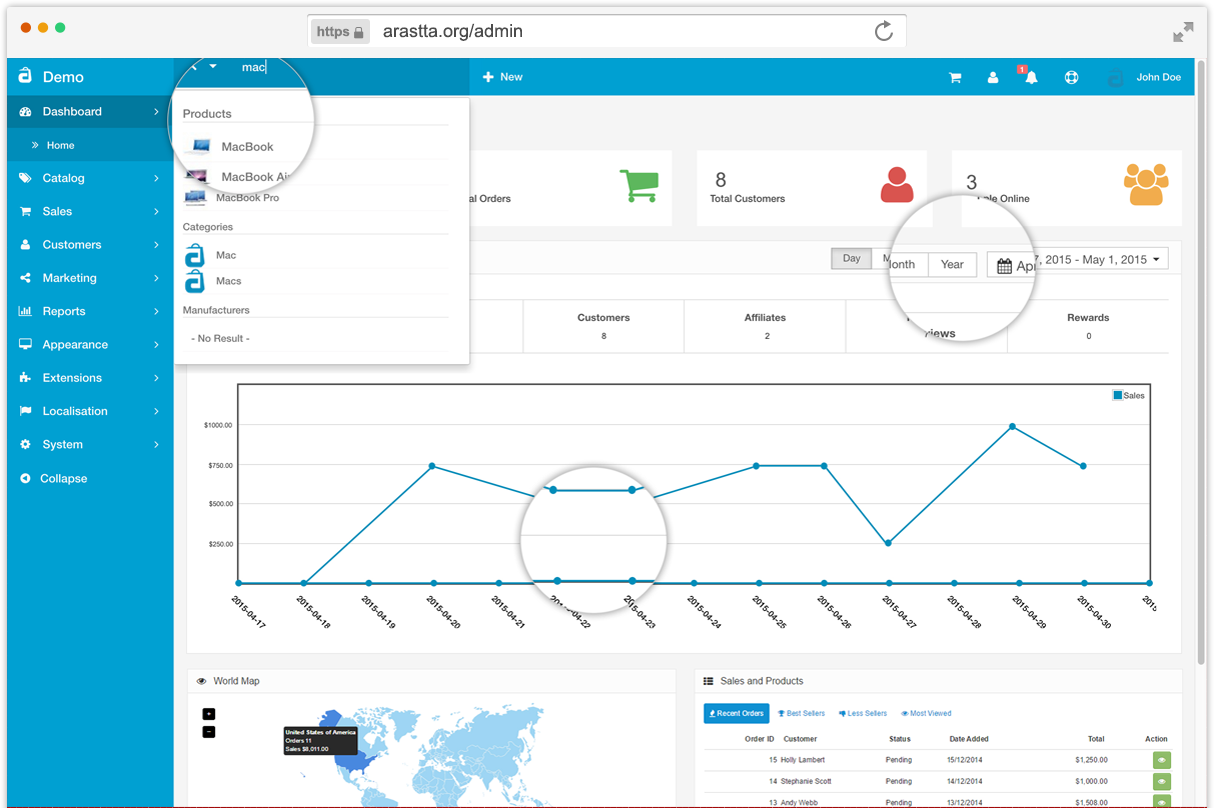 Image courtesy of Arastta
Features:
Responsive design
One-click update
Theme customization
SEO features
Admin interface
Email templates
File manager
Migration tools
5. simpleCart
simpleCart is a free, open-source, Javascript-based shopping cart tool. Users can choose from a variety of payment gateways and it can be used with only basic knowledge of HTML. simpleCart supports a variety of currencies and shipping options.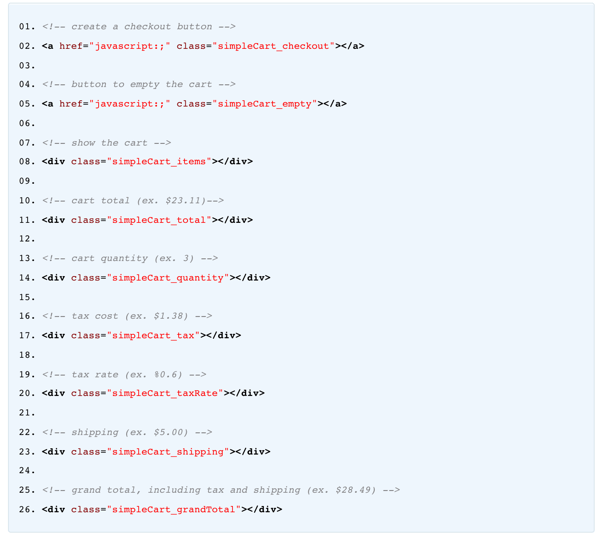 Image courtesy of simpleCart
Features:
No databases
Customization
Payment gateway integration
Multiple currencies
6. Quick.cart
Quick.cart is a free shopping cart tool that can quickly create simple online stores. With two available tools (Quick.cart and Quick.cart.ext), users can choose which tool works best for them. Quick.cart.ext is the paid version, and has some additional functionality such as SEO support and plugins.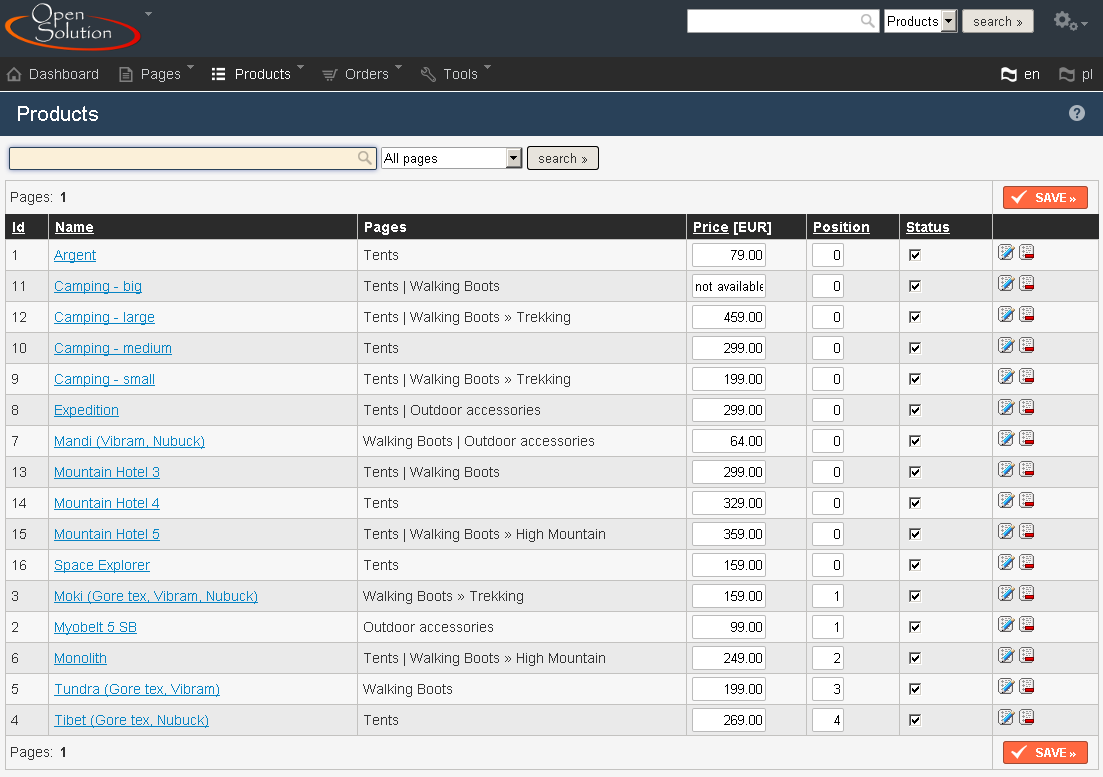 Image courtesy of Quick.cart
Features:
SEO support
No SQL database
Secure
Plugins
Professional support
How to select a shopping cart app for your online store
Free shopping cart software can be a great way to dip your toe into the sea of e-commerce, especially if you have web development experience. If not, many of these tools are easy to install and customize using plugins.
To learn more about e-commerce, check out the top 11 e-commerce trends of 2019.