Even if you don't love shopping, there's probably been a store you've walked inside that made you feel instantly at ease, or maybe intrigued enough to explore.

Odds are, that feeling you experienced wasn't an accident. While there is a certain appeal to an old used bookstore — its aisles meandering through towers of books — shopping at many retail stores today is a highly curated experience designed to move you around the store and make as many purchases as possible.
Some of these tactics are subtle and some are meant to hit you over the head like a brick. There is an entire arsenal of psychological and physical tricks to make customers want more, and to want to buy more. If you're a retailer, you might be aware of these tactics, or you might not.
You could take a page from e-commerce giant Amazon, which is putting its prodigious stores of data to use in the brick and mortar space with retail experiments such as cashierless Amazon Go stores. But more likely, you simply want to optimize your existing storefront. Always remember, in retail, data is king. And that goes for retail merchandising, too.
If you use software to help run your retail business, you are collecting data. And that data is the key to successful retail merchandising. It tells you who your customers are, what they love, what motivated them to become customers and why they remain loyal. Obviously, it isn't always so cut and dried. You need tools to turn this data into usable insights.
Luckily, there are a number of tools available to help you do that.
TIP: Have a strategic retail execution plan can help your store sell more in 2019.
---
Retail merchandising software
There is no one-size-fits-all software solution. If there were, there wouldn't be literally tens of thousands of programs out there. (For perspective, there are about 85,000 products listed on G2, with more being added every day.)
If you'd like to step up your retail merchandising game, you'll likely need a variety of software programs. Products featured in this post are listed in a category new to our platform as of March 25, 2019 and have relatively fewer reviews than others. We chose products with the most detailed information available if they do not yet have reviews. Products with reviews are chosen based on their high user satisfaction scores.
---
Retail operations software
Retail operations software is built to improve a brick-and-mortar business' daily operations and sales by providing actionable insights based on data. These data typically come from other software tools used to run the business, such as point of sale (POS) systems and inventory control software. Insights typically involve inventory, customer demographics and store layout. For merchandisers, knowing the optimal way to organize inventory in a store, and which products are most successful, can drive sales company-wide.
CB4
CB4 utilizes POS data to detect problems and potential issues with store inventory.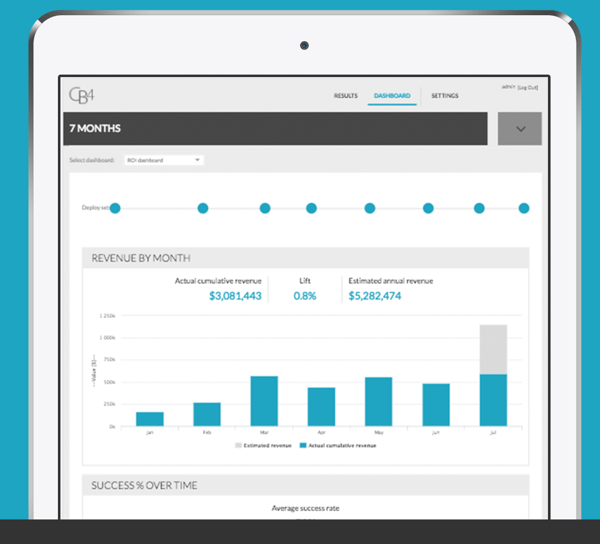 Image courtesy of CB4

CB4 uses up-to-the-moment predictive analytics to recommend operational changes to improve store performance. The tool can uncover issues such as pricing mismatches, out-of-stock items, inventory discrepancies and poor retail merchandising.
---
JDA Merchandise Management System
JDA Merchandise Management System is a large-scale tool to boost operational performance by improving inventory availability, adjusting pricing, creating marketing promotions and optimizing inventory storage and delivery. Obtaining the correct inventory and ensuring it's properly priced is an important part of retail merchandising. With the ability to process thousands of POS transactions, JDA Merchandise Management System can analyze daily transactions and transform that information into usable inventory insights.
---
Retail analytics software
Retail analytics software is built to leverage a retail business' data to improve performance, customer experience and marketing strategies through reports and insights. These data are collected by software the business is already using, and reports can be created either in real time or on demand. Data holds the key to a retailer's success, so using insights provided by retail analytics software can help increase profit by minimizing cost and targeting the right customers at the right time. Merchandisers can use this data to place items commonly bought together near each other on shelves, place popular items in areas more easily seen, and target marketing efforts to specific demographics.
42
42 is a business intelligence software program specifically for retailers.
Image courtesy of 42
Using data from a variety of sources, the platform provides real-time insights and reporting, consolidated and validated data and drilled-down analysis of all this information. This data can be used by merchandisers, buyers, planners, executives and tech teams for both digital and physical storefronts.
---
Personali
Personali is an artificial intelligence platform that collects customer data to help a retailer improve customer experience and customer loyalty.
Image courtesy of Personali
Insights from Personali can help retailers create targeted promotions to increase conversion, improve customer loyalty with personalized incentives and provide a seamless customer experience on- and offline.
---
Retail assortment management applications
Retail assortment management applications help retailers optimize their merchandising process in an omnichannel world. "Product assortment" describes the variety of products offered by a retailer. Retail assortment management applications digest a business' data and produce information about how a retailer's assortment can be improved. This information may also include pricing information, market intelligence and inventory management insights.
BOARD
BOARD provides retailers with business intelligence, performance management and analytics all in one platform. Together these features create an all-in-one decision-making platform to help retailers budget, plan and forecast.
Image courtesy of BOARD
Ideal for enterprise companies, BOARD can provide a retail company's corporate office with high-level insights for the whole business. Using these insights, the company can make smarter marketing, purchasing and pricing choices.
---
Next steps for retail merchandising
When it comes to running a successful retail business, retail merchandising is just one piece of the puzzle. Whether you hope to improve in-store merchandising or e-commerce merchandising, in-store marketing or targeted consumer marketing, inventory tracking or inventory management, this software can provide you a jumping-off point.
For more on retail, check out 2019 Retail Trends: E-Shopping and Omnichannel Bring Disruption and Innovation.