Backup software is an essential component of a reliable business continuity plan. It can help save your business when in a pinch and prevent a company-wide data disaster.
What is the best free backup software in 2019
CloudBerry Backup
Veeam Availability Suite
Altaro VM Backup
UpSafe Cloud Backup for Business
Unitrends
Mozy
MiniTool Power Data Recovery
OpenDrive
IDrive Online Backup
Vembu BDR Suite
GoodSync
These tools can help back up anything from a single endpoint or mobile device to entire data centers and databases. Companies hoping to avoid a data-loss catastrophe should invest in backup solutions to ensure their business, employee and customer data is available.
The most common kind of backup solution is designed for endpoint devices. These tools will store all of the information on your laptop or mobile device and have it available if the device breaks or files are accidentally deleted.
The second-most common tool is a server backup offering. These tools are enterprise-ready software solutions capable of storing entire servers' worth of information. Many of these products can back up information from virtual machines, cloud servers and databases.
TIP: Learn how you can use port forwarding alongside a free backup solution to access your data and applications from any network-connected device.
---
Backup Management Features
Since there are so many varieties of backup technologies, it can be useful to identify features before choosing a solution.
Management features refer to general backup capabilities:
Disaster recovery allows users to set up a game plan for the worst "what if?" scenario.
Remote backup features enable administrators or users to deploy backups from various locations.
Storage formats offer the ability for users to save a variety of file types.
Scheduled backups provide automation tools or simple backup scheduling capabilities.
On-demand restoration features let users revert or restore systems at a time of their choosing.
| Product | Disaster Recovery | Remote Backup | Storage Formats | Scheduled Backups | On-Demand Restoration |
| --- | --- | --- | --- | --- | --- |
| CloudBerry Backup | 90% | 92% | 94% | 94% | 94% |
| Veeam Availability Suite | 91% | Not Offered | Not Offered | 92% | 90% |
| Altaro VM Backup | 94% | 94% | 91% | 97% | 96% |
| UpSafe Cloud Backup for Business | 97% | 94% | 98% | 96% | 95% |
| Unitrends | 89% | 91% | 85% | 94% | 91% |
| Mozy | 84% | Not Offered | 92% | 97% | 86% |
| MiniTool Power Data Recovery | 98% | 78% | 92% | 91% | 89% |
| OpenDrive | 80% | 83% | 83% | 84% | 81% |
| IDrive Online Backup | 91% | 92% | 90% | 90% | 85% |
| Vembu BDR Suite | 85% | 89% | 88% | 91% | 91% |
| GoodSync | N/A | 91% | 96% | 94% | 91% |
Backup Reporting Features
Reporting features provide administrators with historical activity records and improve management capabilities:
Activity monitoring allows administrators to view how employees are utilizing the backup tool.
Alerts and notifications can be used to let administrators know when backups take place or when issues arise.
Documentation features simply log activity and provide a record of how and when the backup solution has been used.
| Product | Activity Monitoring | Alerts/ Notifications | Documentation |
| --- | --- | --- | --- |
| CloudBerry Backup | 88% | 88% | 82% |
| Veeam Availability Suite | 89% | 88% | 82% |
| Altaro VM Backup | 93% | 93% | 91% |
| UpSafe Cloud Backup for Business | 97% | 94% | 90% |
| Unitrends | 89% | 85% | 83% |
| Mozy | 84% | 86% | 89% |
| MiniTool Power Data Recovery | 90% | 89% | 91% |
| OpenDrive | 82% | 83% | 86% |
| IDrive Online Backup | 88% | 88% | 82% |
| Vembu BDR Suite | 80% | 87% | 82% |
| GoodSync | 89% | 81% | 87% |
Backup Security Features
Since much of the information being backed up may be sensitive, security features can be important, especially for certain industries:
Encryption capabilities mask data and prevent hackers from being able to utilize any information they may steal.
Compliance features may help users abide by government standards such as HIPAA or GDPR guidelines.
Deduplication creates synthetic backup files to reduce file size and eliminate redundant file storage.
| Product | Encryption | Compliance | Deduplication |
| --- | --- | --- | --- |
| CloudBerry Backup | 94% | 91% | 83% |
| Veeam Availability Suite | Not Offered | 86% | 86% |
| Altaro VM Backup | 96% | 93% | 94% |
| UpSafe Cloud Backup for Business | 95% | 90% | N/A |
| Unitrends | 90% | 88% | 90% |
| Mozy | 92% | 93% | Not Offered |
| MiniTool Power Data Recovery | 91% | 92% | 85% |
| OpenDrive | 83% | 81% | 83% |
| IDrive Online Backup | 89% | 90% | 90% |
| Vembu BDR Suite | 86% | 89% | 89% |
| GoodSync | 97% | 93% | Not Offered |
Best Free Backup Software 2018
The list we've outlined here includes any backup solution with an available free offering. It should be noted that this does not include products that are only free on a temporary basis, such as limited trial versions for new users.
These products alone have well over 700 validated user reviews on G2 Crowd as of August 21, 2018, and only represent a portion of the 280-plus backup software offerings listed on our platform.
Vendor: CloudBerry Lab
User Reviews: 168
Star Rating: 4.6 out of 5
Cloudberry is only the sixth-highest overall rated backup solution on G2. But the tool has the highest satisfaction score among free backup solutions.
The company offers a free version of its cloud-based backup product, which provides up to 200 GB of private storage space to back up your information. This version of the backup offering does not include features for file compression, encryption and image-based backup.
Cloudberry also offers a 15-day trial version free with the entire CloudBerry Backup feature set. That version provides 2 GB of use with the aforementioned features.
CloudBerry also offers a number of paid solutions designed specifically for desktops, servers and SaaS applications. The company's non-backup offerings include a desktop drive, remote assistant and a cloud storage interface explorer.
Image Courtesy of CloudBerry
What users say

"The interface is clean and simple. There are all of the options needed to succeed in backups. It is easy to provision to the cloud and easy to buy the license. When you break the price down monthly, it is well worth [it] and great value. Try this software for free and then decide if it is your solution. You will not regret it."
— Cloudberry review from a consultant in computer & network security

---
Vendor: Veeam
User Reviews: 174
Star Rating: 4.5 out of 5
Veeam is the highest-rated product overall in G2's backup software category. It doesn't have the most reviews, nor the highest satisfaction. But it does have a large enough market presence and high enough scores to put it ahead of its competitors.
Veeam's free backup solution is designed for VMware vSphere and Microsoft's Hyper-V. The company also offers a Windows desktop Linux backup agent as well as community-powered offerings for Microsoft Office 365.
These free offerings will work on any host, but are not fully managed cloud services. Its main offerings are designed for enterprise and supply backup, managed backup and disaster recovery as a service (DRaaS).
Image Courtesy of Veeam
What users say

"It's the top VMware backup solution on the market. The free version is excellent, [with an] easy to use interface and setup. Backups are really fast. The quick migration feature is something I really like and it has helped me a lot when disasters happen."
— Veeam review from an administrator in information technology and services

---
Vendor: Altaro Software
User Reviews: 59
Star Rating: 4.7 out of 5
Altaro provides a backup solution similar to Veeam's. It's designed for virtual machines, including both Hyper-V and VMware. While it only covers two VMs per host, this backup solution is free forever.
The product provides disk space for quick restoration and SQL server backup. Some additional benefits include backup scheduling and VM Backup clones for backup maintenance.
Altaro's flagship offering is also designed for virtual machines, but allows for significantly more storage. The various paid versions support between five and unlimited VMs and add additional functionality with tiered pricing increases.
Image Courtesy of Altaro
What users say

"Altaro is extremely flexible, with the ability to setup multiple schedules and multiple backup locations. Backups are impressively quick (backing up a 1 TB Hyper-V VM takes less than 2 hours), and restores are equally as quick. In addition, it does an excellent job at incremental backups, so that you can keep a history of your VMs instead of just having a current snapshot. And, perhaps most impressively, if you're only backing up 1 or 2 VMs, Altaro is absolutely free."
— Altaro review by Aaron P.

---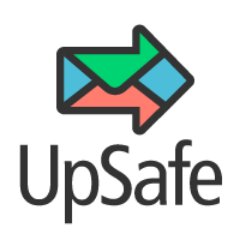 Vendor: UpSafe
User Reviews: 19
Star Rating: 4.7 out of 5
UpSafe Backup is a bit different from the previous tools as it is designed for software as a service (SaaS) applications. The tool is free for personal use to store Gmail and Office 365 files.
Users can store up to 3 GB of their contacts, Drive files, emails and other apps housed within the cloud-based products. UpSafe's free offering includes scheduled backups and email archiving, as well as both granular and full recovery capabilities.
The premium solution offers all of the free tool's features, but with unlimited storage and control over where your data is stored. The paid solutions are also designed specifically for G Suite and Office 365 as well.
Image Courtesy of UpSafe
What users say

"[Upsafe is] very simple to set up, I just allowed it access to my gmail account and the backup started automatically. Simple web interface to browse the backup and restore whatever you like, to the same or a different account. Free for personal use up to 3 GB." — Upsafe Cloud Backup review from a user in computer software

---
Vendor: Unitrends
User Reviews: 98
Star Rating: 4.3 out of 5
Unitrends offers a free VM backup and recovery solution capable of storing 1 TB of data. The tool also provides automated backup, instant recovery and cloud backup capabilities.
The free tool supports unlimited VMs and sockets. The company also offers free tools for VM cloud migration, disaster recovery planning and calculating recovery time. Its paid tools are enterprise ready and support backups for hardware, VM and SaaS applications.
Image Courtesy of Unitrends
What users say

"The free version is awesome for small schools who don't have huge data amounts to protect, but nevertheless need the peace of mind of strong backups in disaster event. The free version is almost perfect. I would like the ability to copy backups to USB drive."
— Unitrends review from an administrator in information technology and services

---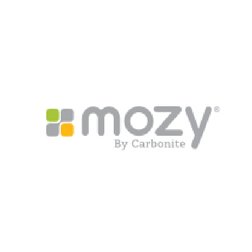 Vendor: Dell
User Reviews: 50
Star Rating: 4.0
Mozy is a backup provider owned by Dell that offers free online file backup. The free version includes 2 GB of storage for personal use and never expires.
The tool can be installed via desktop and mobile applications or through a browser extension. Mozy also has file sync capabilities to continuously back up files as changes are made. Users who refer their friends can earn an additional 256 MB of storage per signup.
The paid versions scale up to enterprise-ready file backup and cloud data protection. The paid versions range from around $150 for 10 GB of storage to 4 TB for an unspecified price. Paid features include additional administrative tools, increased security and data management tools.
Image Courtesy of Mozy
What users say

"Mozy is an excellent free service of storage in the cloud [and] is mainly oriented to back up files, [restore] browsers favorite, email settings, etc. The free version of Mozy provides 2 GB of space, which can be enough to store and back up text files, spreadsheets or similar, but perhaps not for the hundreds of photographs that one accumulates, yet it is an option to consider."
— Mozy review by Ruben A.

---
Vendor: MiniTool Software
User Reviews: 20
Star Rating: 4.2 out of 5
MiniTool offers an assortment of free products that range from backup and storage to file repair and mobile data recovery. The free backup offering does not provide free cloud storage.
MiniTool's free backup is designed to help manage and automate backups stored on hard drives and other storage devices. The tool also includes system restoration capabilities to quickly implement recovery.
The paid offerings include additional features such as remote backup management, data encryption and command-line backup. They also offer server backup solutions for Windows Server data with all the capabilities of their paid tools.
Image Courtesy of MiniTool
What users say

"The software is one of the best if you want to recover data under 1 GB and basically its free. If you need to recover a large amount of data this is still one of the best but there are cheaper alternatives. Try and choose for yourself."
— MiniTool Power Data Recovery review by Micheal S.

---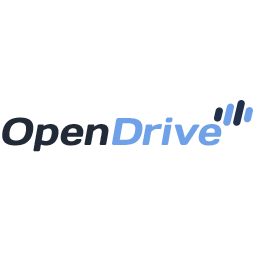 Vendor: OpenDrive
User Reviews: 61
Star Rating: 4.0 out of 5
OpenDrive is a file backup soltution with a free version capable of storing up to 5 GB of data. The free offering provides backup automation and online management capabilities.
Users can also manage notes, and create tasks to remind them when backups are necessary or when they need to perform maintenance. The free version allows access for one user, but that user can share their stored data with others.
OpenDrive's paid offerings include personal, business and enterprise editions with up to unlimited storage. Some paid features include backup monitoring, data encryption and large, remote file sharing capabilities.
Image Courtesy of OpenDrive
What users say

"OpenDrive is of the best cloud storage [solutions] I found so far. It gives 5 GB free space to every user. It can be downloaded on Mac and it auto syncs the folders in it just like Dropbox, OneDrive and Google Drive. It's much better than Apple Drive. It is very easy to use and easy to learn. I can add notes and manage my tasks very easily. I'm on trial version but planning to upgrade since features are amazing. Setting priorities and progress to tasks is amazing."
— OpenDrive review by mohsin s.

---
Vendor: IDrive
User Reviews: 21
Star Rating: 4.2 out of 5
IDrive is another backup solution designed for personal file storage. The free version of the company's personal backup solution includes 5 GB of free storage with no expiration.
It also includes all of the capabilities of the paid personal solution such as continuous backup, remote backup management and express restoration. Users can also collaborate via email and sync their computers or web applications to their storage.
The business edition offers the same features, but with additional storage and management tools. The offering also supports user creation governance and access control as well as single sign-on functionality.
Image Courtesy of IDrive
What users say

"IDrive gives you 2 TB of storage for around $53 per year, or free 5 GB. They also give you the option of sending a physical drive to do a hard backup, and send back in so they can upload your initial full backup at no additional cost.This solves the concern of onsite data loss. The companies I deal with now do not have to worry about losing data."
— IDrive review by william r.

---
Vendor: Vembu
User Reviews: 36
Star Rating: 4.2 out of 5
Vembu offers a backup solution capable of supporting virtual machines, Windows servers, workstations, networks and endpoints. The tool itself is free, but the company does charge scalable fees for managed cloud storage.
Essentially, the product is free if you supply your own storage hardware or server, but not if you're looking to sync your data for online access. The only version of their offering that doesn't include a free edition is Vembu SaaSBackup. That tool is designed for G Suite and Office 365 data storage.
Image Courtesy of Vembu
What users say

"Vembu Saas backup is a comprehensive and easy-to-use option that is the perfect fit for small businesses. They offer a backup and data recovery solution for virtual and physical environments absolutely free. Its simple intuitive virtual interface makes management a breeze. I personally love the online portal and the dashboard feature which allows users a snapshot of their account and services."
— Vembu review from a user in management consulting

---
Vendor: Siber Systems
User Reviews: 11
Star Rating: 4.5 out of 5
GoodSync offers a free backup solution capable of storing 100 files and syncing data from three sources. It's capable of general file and synchronized data storage.
GoodSync's free product still includes support for cloud services, end-to-end encryption and file server backup. It also includes a management console called GoodSync Explorer for remote access to files stored in the cloud.
The paid version of GoodSync provides the same features, but with unlimited sync jobs and file storage. In addition, the paid version includes remote file sharing, mobile device support and synchronized job automation.
Image Courtesy of Siber Systems
What users say

"One of my favorite things about GoodSync is the fact that it offers a free service. Getting such a professional and reliable service free of charge is almost unheard of and it is secure enough that it passed my companies rigorous security checks."
— GoodSync review by Kelly G.

---
Next steps for selecting a best free backup solution
Those researching free backup products online can sift through hundreds of verified user reviews on G2 to find the best option. Check out the backup software category where you can compare products, discover available features and read user reviews.
* Please note: Reviews may have been edited for spelling and grammar.