The advent of online shopping has become an irreversible aspect of our everyday lives.
So much so that it has helped create e-commerce giants — along with millionaire entrepreneurs — around the globe.
Amazon is flying drones to airdrop Doritos at your doorstep in the wee hours of the morning. Meanwhile, Wish is advertising only the freshest and most bizarre products Chinese factories can offer.
The future is truly amazing.
But why stop at midnight food deliveries and whatever it is Wish is selling? As a business owner with a budding online business, your products are definitely better than used Xbox 360s on eBay, and the internet has a right to buy them from the comfort of their living room.
Before looking into website builder software options, it's important to first determine which kind of e-commerce site you want to build. This distinction will affect the available software options.
E-commerce platforms vs. multivendor marketplaces
E-commerce platforms are intended for a single vendor to post their wares while multivendor e-commerce platforms, sometimes called multivendor marketplaces, enable multiple vendors to sell their products on one website.
To clarify: A website for a specific brand or department store uses an e-commerce platform. A marketplace like Amazon or eBay will instead use a multivendor e-commerce platform since multiple vendors will compete in the same shared space.
While many website builders and e-commerce platforms are capable of handling either type of online store, the vast majority are intended for use by a singular vendor. There are also platforms for building multivendor marketplaces, but there aren't nearly as many.
This blog will cover popular options for single-vendor e-commerce platforms and website builders, along with their features, prices and recommendations from those who've used them before.
For those looking to open an online store for their own products, there are two options: e-commerce platforms and traditional website builders.
E-commerce platforms are software solutions intended for the creation and management of e-commerce websites. However, there are also website builders that offer separate plans specifically for e-commerce websites.
For all intents and purposes, their functions are essentially the same. The only difference is that traditional website builders have different pricing plans for regular websites and online stores.
For products with G2 Crowd verified user reviews, we have included:
G2 Crowd star rating
User recommendations for those considering the product
Best E-Commerce Website Builders
Product reviews and G2 Crowd star ratings were updated as of January 24, 2019
1. Shopify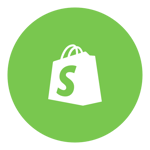 Product Name: Shopify
G2 Crowd Star Rating: 4.3 out of 5.0 stars (2,265 reviews)
Overview
Shopify is indisputably the most successful and popular e-commerce platform on the market today. It offers reasonable, adjustable monthly costs, unlimited product posting, and no setup or bandwidth fees. Additionally, users don't have to worry about finding a web host, since Shopify offers hosting services. (While it isn't listed below, Shopify also offers Shopify Plus for enterprise-scale businesses.)
Free option
Paid option
Basic Shopify, $29/month: two staff accounts, shipping discount up to 64 percent
Shopify, $79/month: Basic Shopify, plus five staff accounts, shipping discounts up to 72 percent, gift cards, and professional reports
Advanced Shopify, $299/month: Shopify, plus 15 staff accounts, shipping discounts up to 74 percent, advanced report building, and third-party calculated shipping rates
Features
Online store that includes e-commerce website and a blog
Unlimited product posting
24/7 support
Abandoned cart recovery
---
2. WooCommerce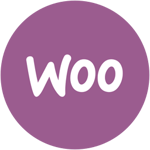 Product Name: WooCommerce
G2 Crowd Star Rating: 4.3 out of 5.0 stars (497 reviews)
Overview
If you're looking to run an online store on a WordPress site, look no further: WooCommerce is a popular e-commerce WordPress plugin. And like WordPress itself, it is completely free. It easily works alongside other WordPress plugins, and its open-source nature means the platform is incredibly flexible and customizable.
Free option
Completely and indefinitely free
Features
Unrestricted customization
Unlimited products
Can sell physical and digital products side by side
One-click refunds
Forum support
---

3. BigCommerce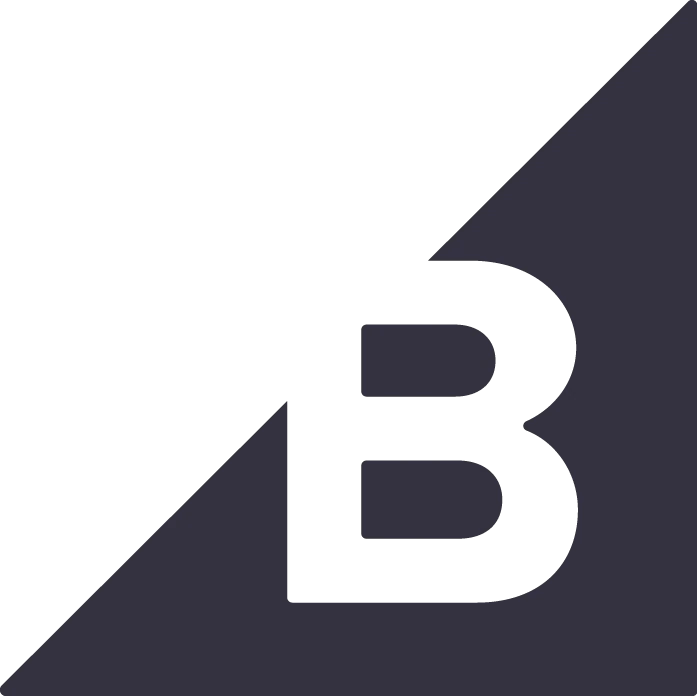 Product Name: BigCommerce
G2 Crowd Star Rating: 4.2 out of 5.0 stars (248 reviews)
Overview
BigCommerce is another heavy hitter in the e-commerce platform space, touting some of the best design options for site builders. Users have the option to use BigCommerce on its own or as a backend for a WordPress site. BigCommerce also streamlines store migration for those already using another platform.
Free option
Paid option
Standard: $29.95/month for all standard features
Plus: $71.95/month billed annually or $79.95/month billed monthly for Standard, plus customer groups and segmentation, abandoned cart saver and credit card storing
Pro: $224.95/month billed annually or $249.95/month billed monthly for Plus in addition to Google customer reviews, product filtering and custom SSL
Features
Branded online store with a blog
Multiple sales channels including eBay, Amazon, Instagram and Facebook
Unlimited product posting
Unlimited staff accounts
Real time shipping quotes
24/7 live agent support
---
4. Wix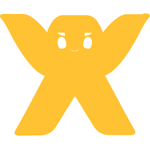 Product Name: Wix
G2 Crowd Star Rating: 4.2 out of 5.0 stars (915 reviews)
Overview
Wix made a name for itself as an intuitive and sleek website builder, but has since broadened into e-commerce websites as well. Users can expect the same approachable website design features from their main website builder. To sweeten the deal, the platform is 100 percent commission free.
Free option
Paid option
Business Basic, $20/month: 20 GB storage capacity, five video hours
Business Unlimited, $25/month: Business Basic, plus 35 GB storage capacity, 10 video hours, professional logo, and social media logo files
Business VIP, $35/month: Business Unlimited, plus 50 GB storage capacity , unlimited video hours, priority response, and VIP support
Features
Unlimited bandwidth
No ads
Site booster app
Form builder app
Free domain for one year
Google analytics
$300 in ad vouchers
---

5. Weebly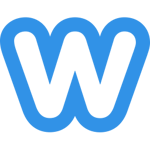 Product Name: Weebly
G2 Crowd Star Rating: 4.2 out of 5.0 stars (369 reviews)
Overview
Weebly is notable for being amongst the most e-commerce-friendly website builders available. While some website builders have ad-hoc tacked on e-commerce sites to their offerings after the fact, Weebly has taken time to build out their e-commerce functionality with care. Weebly offers the extensive e-commerce-necessary function business owners crave with the fluid website design Weebly is known for.
Free option
Paid option
Pro, $12/month billed annually: up to 100 members, 3 percent Weebly transaction fee, up to 25 products, checkout on Weebly.com
Business, $25/month billed annually: Pro, plus unlimited members, 0 percent Weebly transaction fee, unlimited products, checkout on a custom domain, membership registration, digital goods, shipping discount, tax calculator
Performance, $38/month billed annually: Business, plus email marketing, real-time shipping rates, abandoned cart emails, Weebly gift cards, five email campaigns per month to 500 contacts per email
Features
Free domain
$100 Google Ads credit
Unlimited storage
Video backgrounds
Advanced site stats
---
What to consider when picking an e-commerce website builder
With the number of options available, narrowing down your search can be daunting. Take these considerations into account:
Customizability — The options listed here and elsewhere can vary wildly when it comes to creative freedom and design options. While some grant complete creative liberty, others only provide premade templates even with their premium or paid options. However, if you don't want to think too hard about your website design, this might not be a dealbreaker for you.
Product listing limitations — E-commerce platforms have different ways of handling how many product listings an online store can have. Some offer unlimited product posting with their basic offering, but for many others, unlimited product posting is only offered in more expensive plans. However, if you don't plan to post more than a handful of products at a time, this may not be a priority for you.
Shipping discounts — While this may not first be a priority, shipping costs can really add up fast. One benefit of hosted plans is the shipping discount, a valuable asset that vendors using self-hosted websites miss out on.
* User reviews may have been edited for grammar and spelling
---
Want to learn more about website builders?
Check out the top easiest website builders for beginners and the best free website builders in 2019!