Take it from the pros.
E-commerce is the place to be, but getting started can be tough.
It's always nice to get advice from someone who's been there, and done that. These ideas and advice from e-commerce professionals will help you build a highly profitable company.
If you've created a product or service that fills a need in modern-day society, then you're already on your way to success. Now just integrate these tips into your e-commerce business and watch as your company takes off.
E-Commerce Business Ideas
Instead of reaching out to e-commerce pros to "pick their brain" about their career path, we've done the hard work for you. Read on to learn all about ideas and advice about the e-commerce industry from experts in the field.
Be Picky
"When it comes to starting an e-commerce store, technology is the new storefront. Be as picky when choosing your software solution as you would be when choosing a brick-and-mortar location. These days there are plenty of comparison tools and reviews sites to help you research what will work best for you. Don't hesitate to use them."
- Cara Wood, Digital Marketing Manager at ShopPad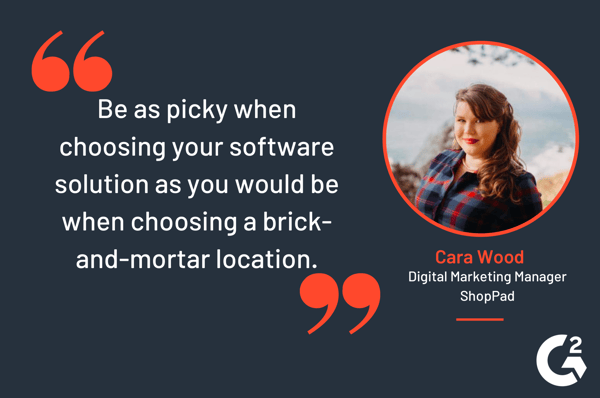 Advertise, advertise, advertise
"You can't advertise enough!!! Advertisement is an important aspect of brick and mortar businesses. For e-commerce, it is the backbone. It doesn't matter how much people need what you have or how wonderful your business model is; if your business is not known, it can't grow. Retail giants, Amazon, spent a staggering $3.4 billion on advertisements alone in 2017."

- Joe Flanagan, Owner of Tacuna Systems
Learn SEO
"Do keyword research to see what these folks are searching for and group the keywords according to intent. You can usually map these intent groups to a specific stage of the customer journey, and from there you can create content to both rank organically for those keywords and help your customers at that stage of their journey. SEO traffic is really important for most e-commerce businesses, and creating high-quality content really helps you rank and nudges your customers to the next stage of their journey."
- Eric Hoppe, Director of Marketing at CrowdContent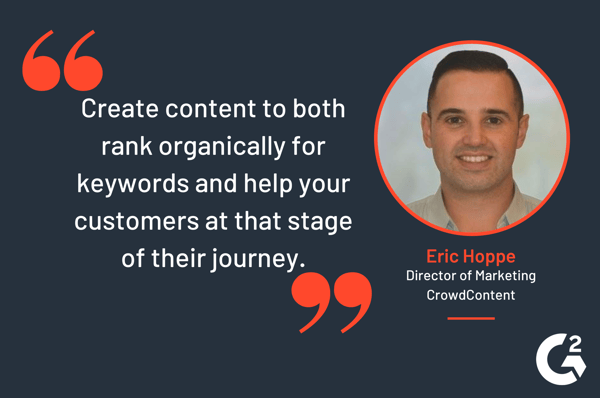 Upsell
"An e-commerce strategy that has worked for me in the past is the free plus shipping model. Basically, you offer up a cheap product for free and ask the customer to pay for the shipping costs. After they pay for the shipping, you offer them related products as an upsell. This is where you would make your profit."

- Nicholas Rubright, Digital Marketing Specialist at Zik Analytics

Consider dropshipping
"Dropshipping is on the rise, and if you're planning to start a dropshipping-based online store, my advice is to choose a local partner instead of going with the cheapest option just for the sake of profit. For one, local dropshippers will be able to ensure faster shipping - buyers expect their goods to be delivered in 1-3 business days, while shipping from China can take up to 60 days."
- Raitis Purins, CMO of Printful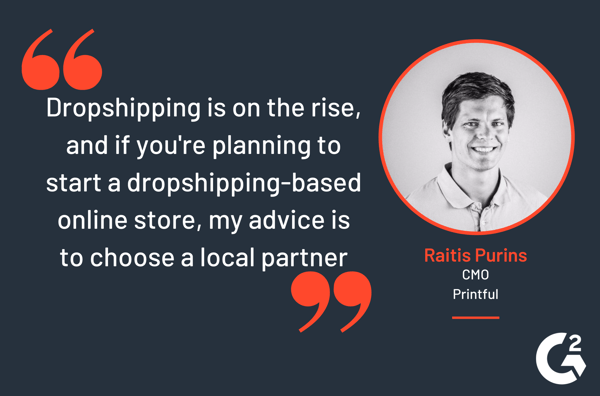 Tip: Learn exactly how to start a dropshipping business.
Sell the right product
"My number one approach when I teach my e-commerce courses is working with my students on selecting their product categories from one of my top 180 niches on the marketplace. Where the products are not saturated, there is high demand for them, and high-profit margin."

- Christofir Krihkori, President of Plutus Brands

Tip: One of the most profitable e-commerce businesses to get into is wholesale.
Determine a pricing strategy
"Get your pricing strategy right and if you don't have a strategy, start doing it. Pricing is a very underlooked marketing strategy that most companies don't consider. And if they do, it's usually when they're losing sales or profit margins. But don't worry. With a systematic and data-driven approach, you can quickly catch up with even the best of your market. To start, we recommend you to be aware of and monitor 3 things. Your costs, competitors, and customers. Accounting gets you the first. A competitor price tracking software gets you the second. And customer support gets you the third."
- Yigit Kocak, INbound Marketing Manager at Prisync
Earn formal qualifications
"The fast-growing event management industry is a great option for anyone seeking to launch a flexible e-commerce business. To be successful you require the ability to multi-task, from accepting new business online, to managing an event, troubleshooting and dealing with vendors. In this industry, certifications are everything. By obtaining a formal qualification you solidify your outward credibility, increasing your chances of landing your first client successfully."
- Ollie Smith, Chief Executive Officer at ExpertSure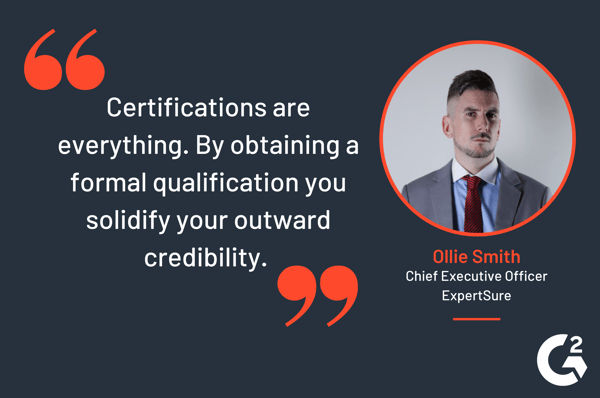 Listen to others
There's no need to panic when starting your e-commerce business because others have probably experienced something similar. Just keep these pieces of advice in mind and you'll be ahead of the game when launching or optimizing your e-commerce business.
---
Are you an expert on a specific industry? Join G2's Guest Contributor Network to share your knowledge with more than 1.5 million monthly readers.