Working from the comfort of your couch for one of the biggest companies on the globe sounds nice, doesn't it?
Amazon has 563,000 employees and this number continues to skyrocket. In March of 2019, the e-commerce giant announced it was looking to hire 3,000 remote employees for customer service. Landing a job at Amazon isn't easy to do, and working remotely isn't excluded from that competitiveness –it was ranked sixth on the 2019 list of 100 top companies with remote jobs.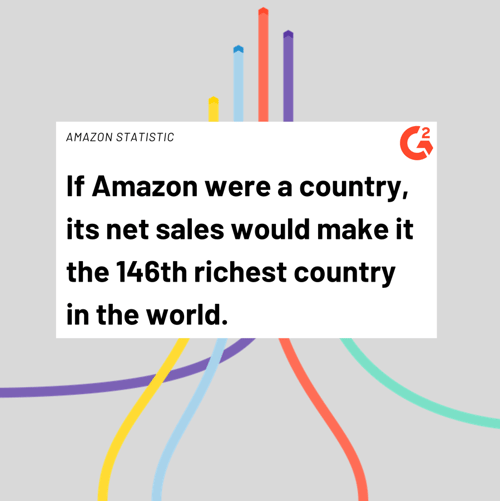 Many people opt to learn how to sell on amazon instead of working for Amazon itself, but there are benefits that come with a full-time remote position at Amazon.
Tip: If you're looking for more to help you succeed when selling on Amazon, look into using

Tools for Amazon

. These tools help companies manage and optimize their sales on Amazon. It doesn't get much better than that.
Working from home is most beneficial because of the flexible schedule, lack of commute time, which leaves more time for loved ones. Let's figure out how to get you out of the corporate office and into your home office.
Applying for Amazon work from home
Amazon has a term for just about every part of their business. Amazon Prime is their membership, Amazon Pantry is their grocery delivery, and their work from home program is called Virtual Locations.
As of August 2019, there are 685 remote positions currently open. Amazon's filters make it easier for you to find the right position for you.
These positions are meant for people who don't work near a physical Amazon location, but have the desired skills for a specific role. Amazon gives you the ability to filter jobs in Virtual Locations by job type, full time, part time, and seasonal.
Then, they divide the Amazon Virtual Positions by job category.
Solutions architect
Fulfillment & operations management
Sales, advertising, & account management
Operations, IT, & support engineering
Human resources
Project/program/product management, non-tech
Software development
Customer service
Business & merchant development
Supply chain/transportation management
Facilities, maintenance, & real estate
Marketing & PR
Medical, health, & safety
Leadership development, & training
Administrative support
Data science
Editorial, writing, & content management
Machine learning science
Business intelligence
Finance and accounting
There are certain positions that require you to be in a specific city. This is due to some in-person meetings or trainings needed for the remote position.
Let's go through an example.
If you want to work from home as a full-time software developer, you filter the term, then explore the jobs that interest you. Let's say you're an Android genius and want to be a developer who specializes in making Amazon products have the optimal function on Androids. Click that job, then choose "Apply now". You must have an Amazon account to apply, but then the rest of the application is like any standard job application.
How much does Amazon pay to work from home?
This is a very common question, but there's no right answer.
For example, remote customer service representatives make an hourly wage between $10 and $15. This role has performance reviews that give you the opportunity for performance-based bonuses and raises.
The pay for salaried positions is based on industry standards and experience level.
Amazon does offer insurance for all full-time, salaried employees, regardless of whether they're remote or not.
One step closer to at-home comfort.
Slip on your most comfortable outfit and begin hunting for the best Amazon work from home position for your life. You can become part of something bigger than all of us and work for the largest retailer in the world.
Not looking to work for Amazon? Learn what to sell on Amazon and about Amazon FBA fees so you can sign up as a seller instead.