Amazon is taking over the world.
Well, at least it feels like that. If you don't believe me, these Amazon statistics might convince you.
Make the most of this top e-commerce platform and discover the must-know Amazon statistics to start selling on the top online marketplace. From starting in 1994 inside a garage to becoming the second company ever to hit the $1 trillion mark, Amazon is a trailblazer in more ways than one.
Whether you're getting prepared to sell on Amazon, or just need some motivation to build your e-commerce website, these stats will get you started.
Amazon statistics sellers need to know
There's a lot to know about Amazon because they do more than just selling products.
Amazon has online stores, physical stores, third-party seller services, subscription services, and AWS (Amazon web services) that make up the majority of their business model.
In this article, you'll find Amazon statistics on…
Amazon seller statistics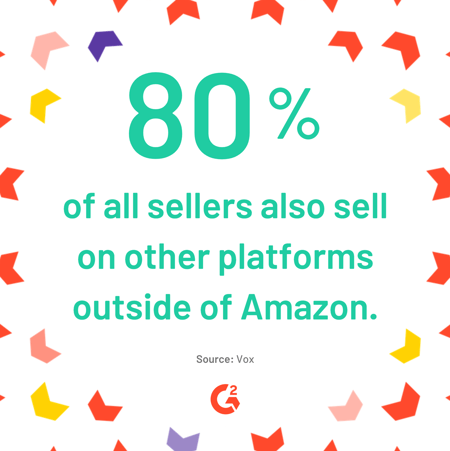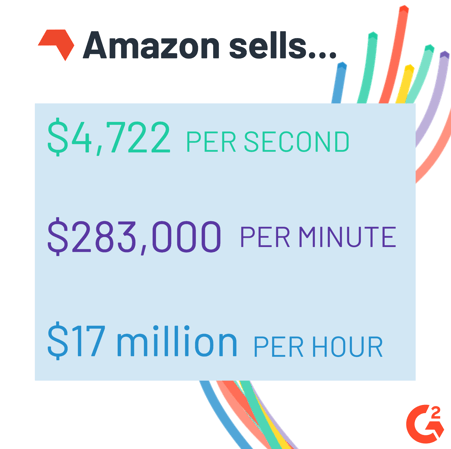 15. Amazon sells $4,722 each second. $283,000 each minute. And more than $17 million each hour. (RepricerExpress)

General Amazon statistics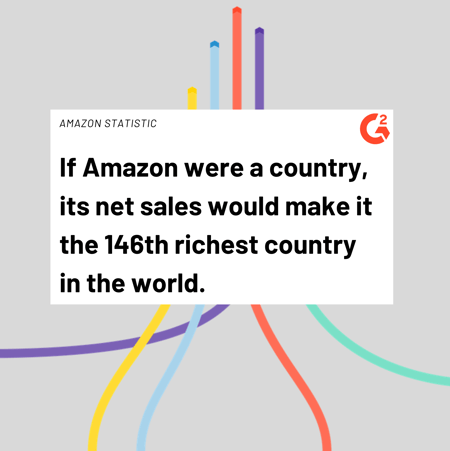 DO YOU USE AWS? Measure how much you're spending on AWS products and discover where to save with G2 Track.
Amazon Prime Statistics
Did your jaw drop reading these Amazon statistics?
Mine sure did. If you're considering getting into the Amazon selling business, these statistics show you that the demand is there, but there's also some intense competition. Learning from industry-disruptors like Amazon can help e-commerce businesses become more successful.
So you want to become a seller? Learn what to sell on Amazon before you get started.