The advertising landscape is constantly adapting to accommodate the habits of online users.
In recent years we have seen dramatic shifts that have pulled advertising from desktops to phones. Additionally, we have seen huge increases in native advertising, social media advertising and video advertising.
With all these changes in the advertising world, it can be hard to keep up. Luckily, we've outlined current trends to help identify the best ways to build a winning advertising strategy for your business.
---
Advertising statistics in 2019
To better visualize the impact that different advertising strategies can have for your company, we have compiled 30 advertising statistics for you to analyze.
Native advertising statistics
Because internet users desire a more authentic and personal advertising experience, they've largely avoided paid advertising like the plague. The way to deliver the authenticity users crave is through native advertising.
Native advertising is a method of displaying ads so they fit naturally with the reader or viewer experience. These ads generally recommend products based on past internet browsing data. Users enjoy this since the ads are curated just for them. And not only do users benefit from native advertising, companies do as well. Effectively leveraging native advertising to broadcast a more authentic message can help your company improve its brand visibility and reach customers. This translates to higher click-through rates and a more enjoyable user experience. Utilizing native advertising software and understanding the impact that native advertising can have for your brand will help lead to a better advertising strategy: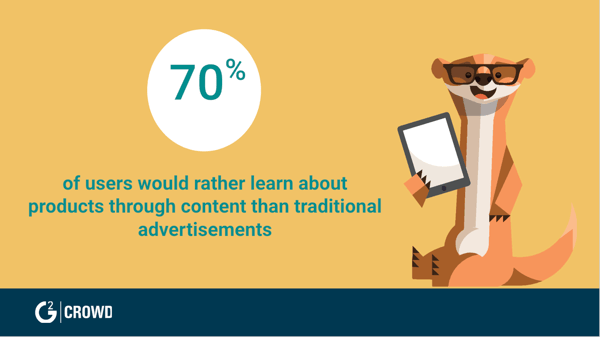 ---
Facebook advertising statistics
The value of Facebook advertising should be a no-brainer given the fact there are over 2.32 billion monthly active Facebook users. This figure was 8 percent higher than the prior year and is expected to continue to grow. More significantly, there are 1.74 billion mobile active users, which shows mobile advertising should be a priority for any business.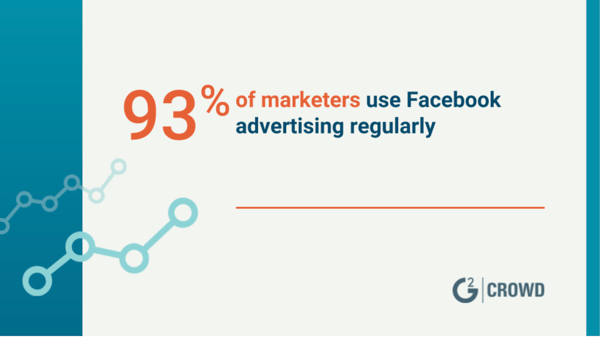 ---
YouTube advertising statistics
In 2018, YouTube overtook Facebook as the second most visited website in the world. The video-sharing site gets more than 30 million visitors per day, and almost 5 billion videos are watched daily. More videos mean more ads, and more ads mean more revenue for your business.
Google's TrueView (YouTube's advertising service) is built on the premise you'll only pay for your advertisement when someone chooses to watch your ad. TrueView also gives the viewers a choice on what kind of advertisements they want to watch, which helps drive relevant content to the consumer. YouTube is quickly becoming the Holy Grail of advertising, and understanding its impact can help you make the right advertising decisions for your business.
---
Mobile advertising statistics
There are over 7.7 billion mobile devices in use (smartphones and tablets) in the world, compared to only 2 billion PCs. Considering the high number of users, mobile advertising just makes sense. Along with its unequaled number of users, mobile advertising has a lot of other beneficial features, such as GIS tracking (so ads can target users based on location), touch points to reach the user in a variety of ways (text, alerts, phone calls) and a smaller screen to capture the viewer's attention. Aside from these informative statistics, mobile advertising software can help your company get started on an effective mobile advertising strategy.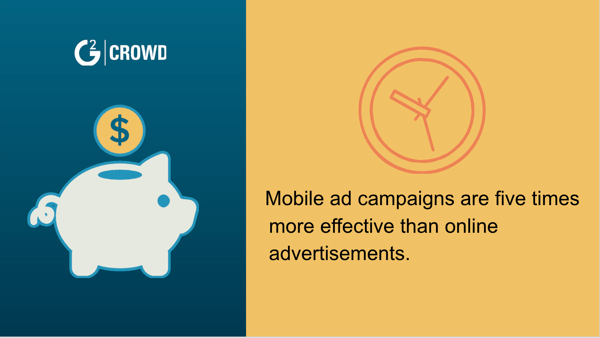 Television advertising statistics
Although many advertisers are increasing their ad spend on social media and digital platforms, television still remains in the fight as a platform for advertisers to promote their brands. Although people aged 18–34 only watch an average of 2 hrs and 17 minutes of television per day, people above the age of 35, average a total of 5 hours and 54 minutes of television watching per day. There are still plenty of live events that people shell out cable subscriptions for such as sports, award shows, and political news coverage. While television will definitely lose some of its ad spend over the next 5 years, it seems to still be an advantageous platform to advertise in the short term.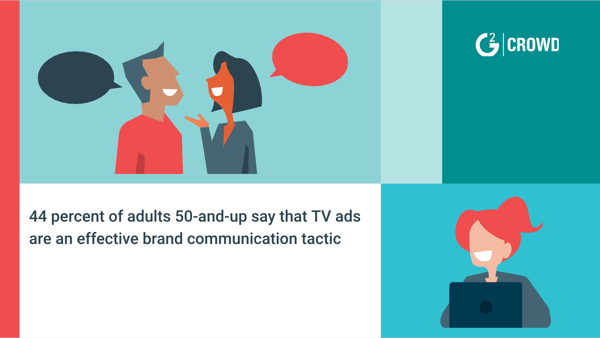 ---
Global ad spend statistics
---
Final advertising projections
---
What this means for advertisers
To stay competitive in the advertising world, businesses have to keep up to date on users' changing browsing habits. This includes using the numbers above as a guideline to stay ahead of the game in 2019. We've put together a takeaway summary of these statistics for you.
After looking at the variety of ways you can advertise and market your product, it is clear that diversifying your advertising campaigns is the key to success. Combining a healthy mix of video advertising, social media advertising and native advertising will allow your company to stay visible on a variety of platforms.
To further supplement your knowledge, make sure to utilize social media advertising software, search advertising software and video advertising software to help your business establish an effective advertising strategy.
Ready to learn more? Check out our article on driving sales with content marketing.