Virtually every company that operates online uses some kind of database to store information. SQL servers are one of the most commonly used tools to deploy and maintain such databases.
What is SQL server?
SQL servers are synonymous with the concept of relational databases. Relational database software makes up 7 of the 10 most commonly used database management (DBMS) systems, according to DB-Engines.
People do not always think of, or want, a literal, physical server when they say "SQL server." Often, professionals use the term to refer to the database itself, rather than the computing server that delivers it.
Today, SQL servers are used by enterprise companies and small businesses alike. They provide efficient ways to store information and have been around long enough to make their way into virtually every industry.
History of SQL
Structured query language (SQL) is a domain-specific language used for managing and retrieving information stored in a relational database. The language was first seen almost 50 years ago when IBM employees learned the benefits of leveraging a relational model for information storage.
As a language, SQL is divided into elements such as clauses, expressions, queries and statements. These elements are different structural components that help users outline actions and specific data values to interact with.
The language has slowly become standardized since its invention and remains widely used across businesses and industries, regardless of size. One reason it is widely used is the belief that SQL is rather intuitive compared to other query languages, specifically because of its consistencies with spoken language.
Traditional relational databases
Relational databases were among the first commercially available database systems that are still available today. The first commercially available relational database was System/R, developed by IBM and made available in 1978. It would later be replaced by a number of IBM relational database offerings, most notably IBM Db2.
SQL databases and relational databases store information that will be delivered through online applications. Developers often use a relational database as the back end for an application. Data is stored within the database and integrated with front-end clients requesting information.
Still, they can be used for a variety of purposes. Companies can use relational databases to store and analyze business data, user information or virtually any type of data requiring a dedicated repository.
Hybrid SQL databases
Relational databases have historically been essential for business operations. But in recent years, companies have begun to adopt hybrid SQL/NoSQL databases to add additional functionality and storage capabilities.
These NoSQL databases allow users to store and retrieve information stored in various forms that do not use key-value stores to organize and identify data. Common hybrid database systems combine relational database technology with that of object-oriented database software, document database software and graph database software products.
Object-oriented databases are organized database object files containing various details about grouped information, rather than individual, standalone data points. An object file includes metadata, identifiers and datasets in one cluster.
Document and graph databases are relatively intuitive concepts and basically do what their names would indicate. Document databases store information in the form of documents and retain their ability to edit, update or delete information. Graph databases use topographical models to store data and connect related data points to create nodes (information) and edges (related datasets).
Best SQL servers and relational databases
Below you'll find the best SQL servers and relational databases according to G2 Crowd's real-time user reviews:
1. Microsoft SQL
Vendor: Microsoft
User Reviews: 1,332
Star Rating: 4.3 out of 5.0 stars
As stated earlier, Microsoft SQL Server is the most commonly used and highest-rated relational database on our site. The product supports most common Windows and Linux operating systems.
Some standard features within the current version of SQL Server include referential integrity, fine-grained locking, and multiversion concurrency control. It also supports access through both SQL queries and graphical user interfaces. Its highest-rated features on G2 Crowd are its query language support, availability and stability.
---
2. MySQL
Vendor: Oracle
User Reviews: 884
Star Rating: 4.3 out of 5.0 stars
MySQL is a cross-platform, open-source relational database that was released in 1995. MySQL was purchased by Sun Microsystems, now Oracle Corporation.
th an open-source version and a commercial enterprise version are available. The enterprise edition includes a number of extensions and plugins that provide additional functionality. The product's highest-rated features on G2 Crowd are its availability, query language support and storage capacity.
---
3. Oracle Database 12c
Vendor: Oracle
User Reviews: 411
Star Rating: 4.2 out of 5.0 stars
Oracle's relational database offering is the most popular database of any kind listed on DB-Engines. However, Oracle DB is only the third most popular and third highest rated product in our relational database category. Oracle DB is currently in its 12th version after churning out periodic updates since its original 1979 release.
The product supports Windows, MacOS and Linux operating systems. Oracle Database 12c includes data and server management automation and a number of proprietary Oracle tools for security, management, reporting and analytics.
---
4. Amazon Relational Database Service (AWS RDS)
Vendor: AWS
User Reviews: 164
Star Rating: 4.4 out of 5.0 stars
Amazon RDS is a cloud-based relational database designed for quick setup and simple scaling. It has supported MySQL since 2009. Today, developers can use existing databases or build new relational databases using Amazon Aurora.
Amazon RDS features are centered around simple development and scaling. RDS includes tools for monitoring, security and cloud budgeting. The product's highest-rated features on G2 Crowd include backup, storage and availability.
---
5. PostgreSQL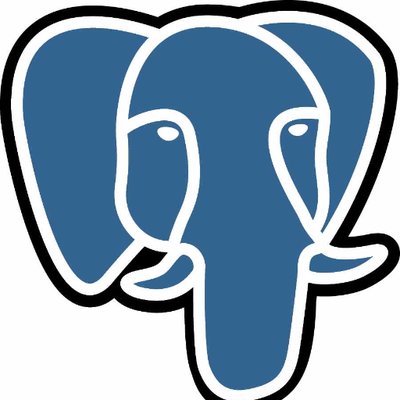 Vendor: PostgreSQL
User Reviews: 302
Star Rating: 4.4 out of 5.0 stars
PostgreSQL is a commonly used relational database system that supports Windows, MacOS and many common Linux distributions. It was released in 1996 and delivers ACID (Atomicity, Consistency, Isolation, Durability) compliance and transaction functionality.
PostgreSQL provides tools for full-text search, sub-selection, common table expressions and embedded SQL implementation. Its highest-rated features on G2 Crowd are availability, stability and query language support.
*Please note: Reviews have been edited for spelling, grammar and clarity.
---
Learn more about database software
If you're looking for free and open-source database tools, check out our the best open-source and free database software to see information on the highest-rated relational and NoSQL databases that provide free offerings.
Visit our database software categories to find more open-source and proprietary options for the best database tool that will fit your company's needs. Our database software category also breaks down the differences between data warehouses vs. databases.