Visual branding is of extreme importance for any business in multiple ways.
First of all, it is the images that make a business stand out among the multitude of competitors. Take Apple or Coca-Cola as an example: how many people do you think wouldn't be able recognize their logos? Exactly.
Visual recognition, however, comprises far more than just a logo, which is just the starting point in building thorough visual branding. Using Coca-Cola as an example again, you will notice that their campaigns feature their signature red palette. If you think about it, it's not a particularly attractive color. Rather, it can be interpreted as aggressive. What's the catch, then?
It's by no means a coincidence that red is being used, which only goes to show that visual branding encompasses a well thought out strategy rather than just nice images. Namely, a bright red color is known to trigger impulse purchases, which is the exact reason why you are likely to see it everywhere.
A dirty trick? Not necessarily. All is fair in love and marketing, especially given that your logo just gets plastered around, not directly asking people to perform a certain action.
All you need to know about visual branding
The first step of visual branding is planning. Like any other business-related effort, visuals should be purposeful and meaningful and also capable of withstanding the tides of changing trends. And make no mistake about that – trends do change.
Contrary to popular belief, logos do change over time. Businesses that have been in the game long enough (did we mention Coca-Cola?) have adapted their logos to be more evergreen, but the trick is that they remain equally recognizable after the re-design and finishing touches.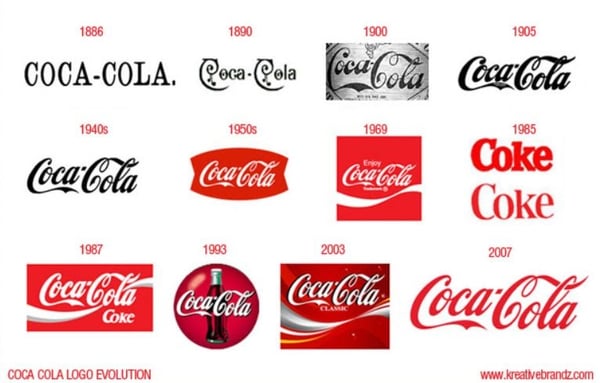 Another great example is Lufthansa, which applied a couple of changes to their logo, both design-wise and color-wise and yet managed to remain equally recognizable as always.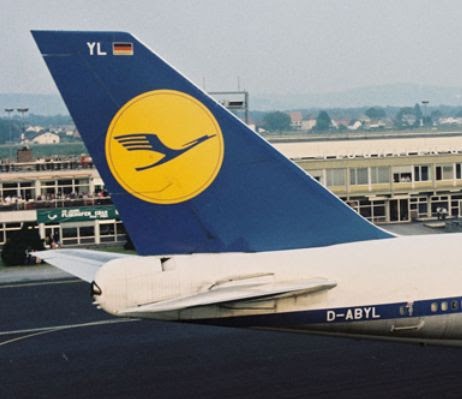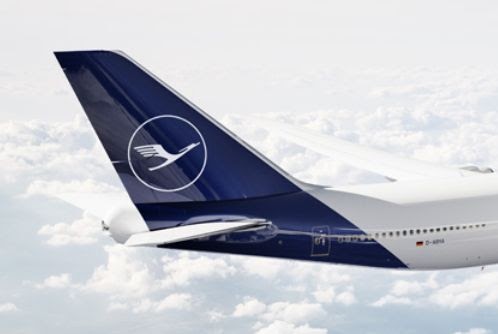 It's important to keep in mind that the internet is our main form of information distribution, so it makes visual branding has gotten a whole new meaning. Not only will your logo be plastered on your products, but it will also be heavily featured in online marketing campaigns. Therefore, it's worth it to make it memorable.
Brand identity
Proper brand visuals tell the story of your business and reflect on your business promise. Because there are numerous ways to get the message across, you can choose just any strategy that you think works to create a proper brand identity.
For one thing, colors and shapes have a power of their own. Just like bright red colors aggressively attack people's desire to purchase more, light blue colors are often associated with children and pleasant family times.
In fact, many family-oriented brands use the light blue color palette to underline their message. Oreo's campaigns (let alone the logo) bear their signature blue color scheme. Social media profiles have an additional bonus: you can plaster seasonal banners for an added effect.
Types of visual branding
As mentioned above, a logo is just the beginning. There are also many other factors contributing to a memorable visual identity of a business. Some common features include:
Logos
Typography
Image styles
Composition styles
Memorable color patterns
To be able to choose the right visuals, it is crucial (as ever) to know your audience. That means that you should choose the visuals that appear to your customers rather than to you yourself, for which purpose it is always recommended to ask for a second opinion.
As successful startups often like to point out: when you are stuck, ask laymen for their opinion. This holds true for visuals, too. Simply ask people who don't know what your brand is all about what associations your logo invokes.
Logos
Many of the world's biggest brands feature some of the simplest logos. They are none the less recognizable for that. On the contrary, simplicity makes the logo evolution a way simpler task than is the case with complex designs.
One of the best examples of this is National Geographic, which has grown internationally without ever compromising on its visual identity.
Note the subtle changes in design that are all but logical: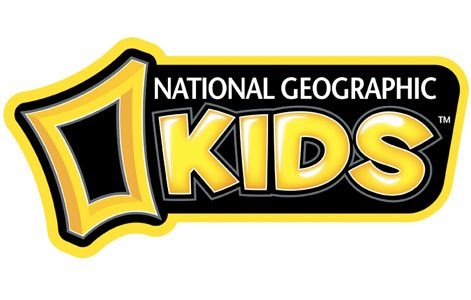 Typography
When it comes to typography, many companies may opt for something that offers depth and is unique. However, you have to be sure to balance being eye-catching, without being too complicated. One brand that shouldn't be overlooked in this area is Marvel. It is highly specific in that it features a simple font and a one-colored background that is easily created.
It's precisely that simplicity that allows for additional experimentation, as illustrated below: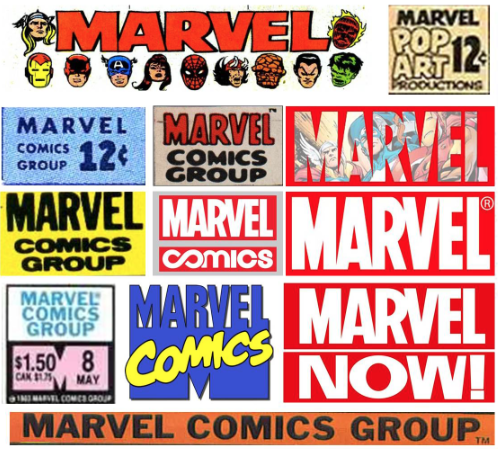 Image styles
More complex designs are known to evolve. The trick is in keeping them recognizable. When you create an image, you are also creating its specific style. One way to go about it is to do what Starbucks has done: adding slight changes over time, but retaining the original shape and style.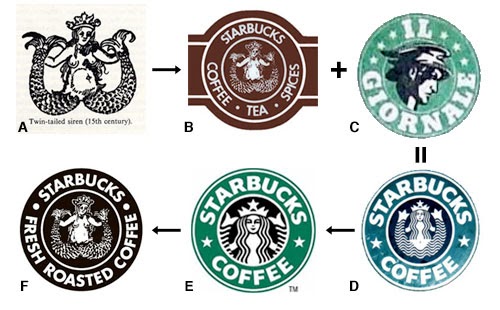 Composition styles
Some brands have as many logos as there are linked associations. This is when blending various ingredients to create a unique composition style really comes into play. Our favorite example is Batman, who seems to have undergone every possible transformation imaginable, melding many different styles, and yet remains equally recognizable.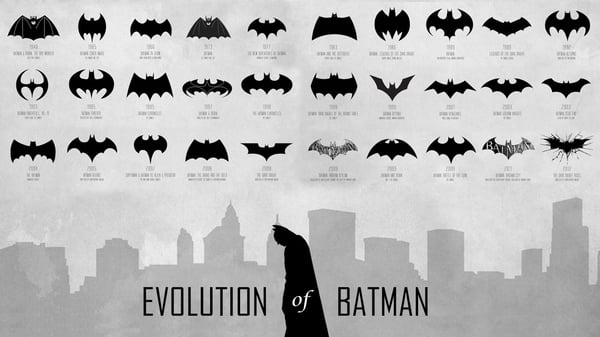 Memorable color patterns
Take your time choosing a color palette and proper shapes! Visuals need to be consistent over time, so radical changes of any kind are not the best of ideas. Your visuals need to be both recognizable and flexible enough to be able to withstand the necessary changes over time.
Dos and don'ts of visual branding
Although visual branding is a complex and ongoing process, it doesn't necessarily have to be overly complicated. In fact, many brands fall into the trap of social media by constantly publishing content on their profiles.
This is no way to go about visual branding. For one thing, relying exclusively on one communication channel is not recommended. For another, quality matters. Rather than posting random stuff just to appear active, it is better to come up with a posting strategy and make certain to only provide quality, expert content on your social media channels. This holds true for visuals, as well as for written content.
Furthermore, it is of extreme importance to be continually consistent. As already discussed, colors, shapes and typography are directly linked to your visual identity, so changing them randomly will not do. Rather, take your time to come up with the finest visuals in line with your visual branding strategy, making small adjustments only when they are absolutely necessary.
Finally, use social media to its full potential in a different way. Design banners, logos and headers for increased online presence. Note that changing banners on your social media pages is a great way to promote current offers.
Visual branding elements
Perhaps the trickiest question when it comes to visuals is: how does one visualize their identity? More importantly, how is it done in a successful way?
The easiest way to go about this is by thinking about your audience. What is it that you have to offer that speaks to them the loudest? What is the defining characteristic of your brand? It's important to remember that times have changed dramatically since the internet took over. The old-school visual branding used well-established routines to appear more human and friendly.
Remember those annoying smiling family faces in TV commercials? Usually, they would advertise food and cleaning products. Some practices have become so widely recognizable that they're now mere clichés. Smiling moms, happy kids, a pet or two, that's how things were done in the past.
Nowadays, the internet has created an invisible barrier that not only makes the competition ever fiercer, but also changes the name of the game over and over again. With myriad banners, backgrounds, logos, messages, and videos, humanizing your brand becomes ever more difficult.
Another huge difference between the classic and online advertising is that your sales personnel won't get the chance to interact with the audience face to face, thus making the brand friendly and caring. Rather, you'll need to convey the message merely using the visuals.
Now, there are examples and examples of successful online personalities, which are not necessarily expensive to make. The key is in getting your audience to identify with the brand - the trick that can be achieved in various ways.
First of all, stellar visuals are emotional. They should grab your audience's hearts and remain there forever. Basically, the question of visualizing your brand's message boils down to a single question: if you could choose which emotion your audience will feel when seeing your logo, which one would it be? Put another way, visual branding is all about deepening emotional connections between a business and its customers.
Visual online presence
As mentioned above, visuals comprise so much more than just a logo (and its variants, as we have learned). Think in terms of banners, images and videos to be regularly posted on your social media profiles. For good or for bad, social media is unavoidable if you want to grow your audience and keep them updated at all times.
It's quite difficult to get lost in this myriad of requirements. There are special occasions to observe (Halloween, Thanksgiving, etc.), and then there are regular updates and campaigns.
Think about your page's first-time visitors. If they cannot tell what your brand is all about at a glance, you're doing it wrong, regardless of the quality of the visuals. Look at this little guy below. Doesn't this image speak louder than words?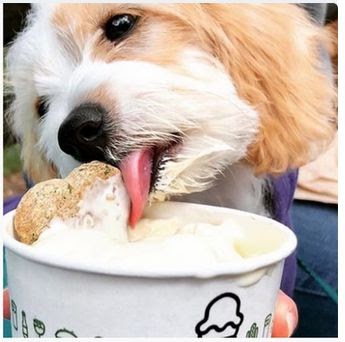 It's not what's inside; it's how well it's packaged
The simple truth is that many people buy products by brands they're unfamiliar with solely because they come nicely packaged. No matter what type of products you are selling, it goes without saying that the more attractive the packaging, the more appealing the product becomes.
In terms of visual branding, books often get judged by the cover, especially in case of new brands. That's why you should get creative with the packaging and yet be able to implement your logo without disturbing the overall harmony.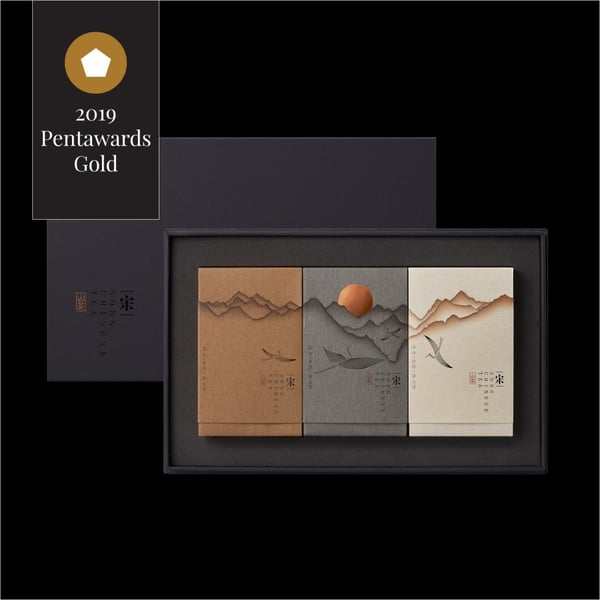 Song Chinese Cuisine's Tea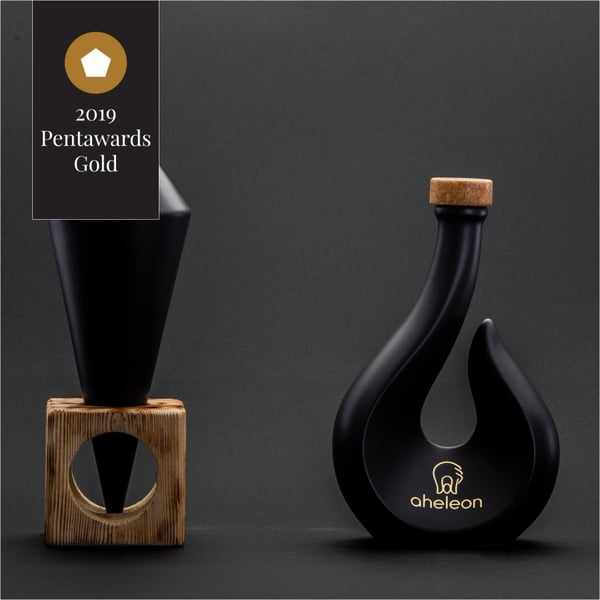 KM Creative's Extra Virgin Olive Oil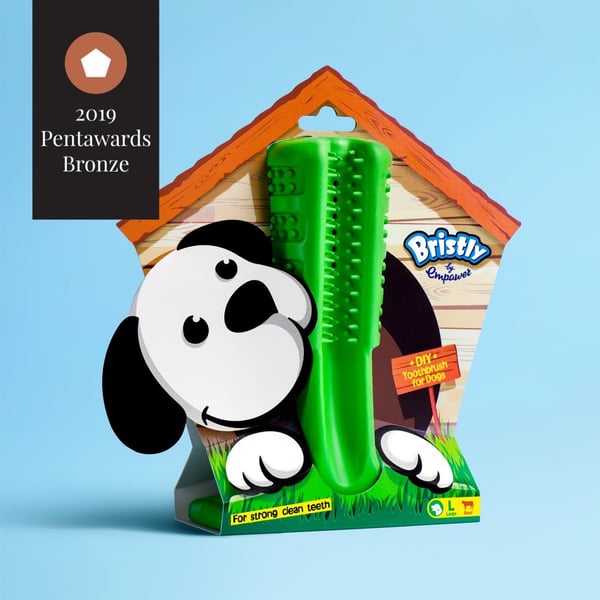 Bristly Bristly Brushing Stick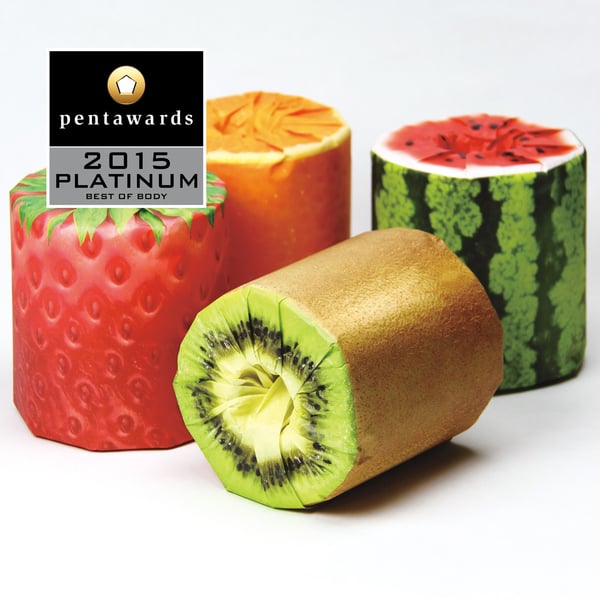 Iatona Marketing's The Fruit Toilet Paper
The language of color
If Antonio Damasio is right, what matters when it comes to visual branding is how people feel rather than how they think about a brand. Now, there's a whole color theory that will help you underline that one emotion you decided to invoke in your audience.
As we've already seen, bright red color triggers buying purchases. Various shapes of red also stand for passion, excitement, but also anger.
Similarly, yellow is linked with happiness and optimism; orange with playfulness and friendliness; green with prosperity and growth; black and purple with royalty and luxury; pink with youth and femininity; white with virtue and health; gray with neutrality; brown with traditional values; dark blue with formality and professionalism; light blue with trust and openness.
Let's dwell a bit more on the light blue. If you think about it, you'll recall that nearly all banks you've ever heard of use a light blue color scheme. Surely it's more than just a coincidence?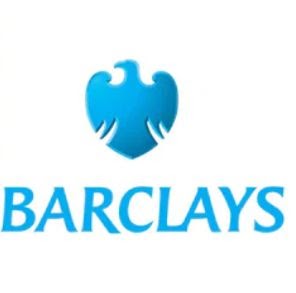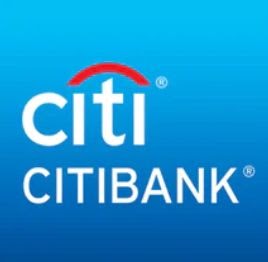 According to a Amy Morin, when discussing the color blue:
"When asked what their favorite color is, the most common answer around the world is blue. This may be because when our ancestors used to see blue – like a clear blue sky or a watering hole – it was a good sign, according to (color psychology expert Sally) Augustin."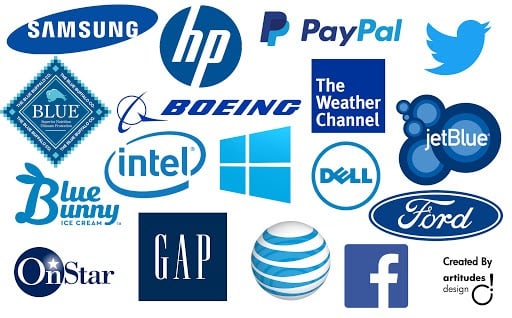 Now, we spoke of a color palette previously. Many brands choose to use the same color, and with good reason. Namely, using the same color consistently strengthens brand awareness. Think about it this way: when was the last time you saw the Facebook logo in red?
If you decide to use one color for all eternity, think deeply about that emotion you want to keep invoking in your audience. Imagine your brand as a person. What type of person would it be? Now what color serves your message best?
Conclusion
As you can see, visual branding is an elaborate process encompassing nice design, recognizable patterns and colors. It tells the story of your business and reminds your audience about your business promise. It stands out among the competition at all times.
Therefore, let your imagination fly free. Take your time comparing different designs and color schemes until you are 100% satisfied with the result. Remember that the future visuals rely on the initial choice of colors, shapes, and typography.
The first question to ask yourself is how you want your logo to affect the audience. Should it grab them by the heart with its honesty, cuteness, seriousness or something else? Should the message be formal, funny or something in between? Listen to your audience. Stick to your tone of voice with the visuals in the same way you stick to consistent content. There's really no big difference between the two in this aspect.
Always keep your customers' expectations in mind, and keep an eye on the competition. Both of them will change over time, and so must your visuals.
Keep on top of your visual branding game by staying up-to-date with the latest graphic design software for your creative needs.