Convenience drives our society.
Subscription boxes are not only extremely convenient but they also have an element of surprise and delight when consumers receive them. Companies that sell subscription boxes are e-commerce websites, where you can customize and compare different niche items you'd like to receive on a recurring basis.
Don't believe the hype? The subscription e-commerce market has grown more than 100% a year over the past five years, with 15% of online shoppers having signed up for a subscription box.
For such a new field, these statistics are really telling.
Whether you're looking for a subscription box to purchase, or are in need of inspiration for starting your own subscription box company, you've come to the right place.
Which subscription boxes are the best?
The Tie Bar
Stitch Fix
Trunk Club
Birchbox
Dollar Shave Club
Ipsy
Hot Sauce of the Month Club
Graze
Winc
Sparkle Hustle Grow
Book of the Month
FabFitFun
Bark Box
Cat Lady Box
GroomBox
Explore the top subscription boxes per category, then learn how to get started making this e-commerce business on your own. And if you're here for something specific, use the links below to jump ahead.
15 best subscription boxes
Subscription boxes are different from subscription-based buying models. For example, Amazon has a "subscribe and save" option when buying products. This is not a subscription box you are buying, instead, it is a way to get a recurring order and save money because of your loyalty to the company.
The subscription box is a recurring order as well, however, it is delivered to your home as a box filled with niche goods curated by the company from which you bought it. With the plethora of choices made available, it's difficult to choose products to try, so subscription boxes give you the ability to try different things.
With the high risk of opening your own brick-and-mortar store because of decreasing sales, subscription boxes are growing as a business option.
Now that there are so many subscription boxes, it's hard to choose which one is the best fit for your life. Check out these top 15 subscription boxes to see who's successful in this growing industry.
Fashion subscription boxes
People who hate shopping especially love these fashion subscription boxes and these brands are veterans at the subscription process. Once you fill out your preferences, a box will come to your door filled with items you'll hopefully love.
The Tie Bar
This one is pretty self-explanatory. At The Tie Bar, you simply choose the style of your tie and will receive a box of ties every three months for the duration of your choosing. As a bonus, they have a sock subscription option.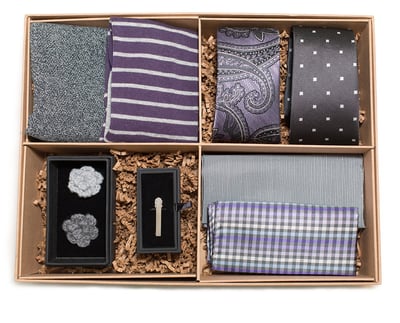 Stitch Fix
Stitch Fix has boxes for women, men, and kids. You fill out your style profile, request a delivery, and then you can try on the clothes before you buy.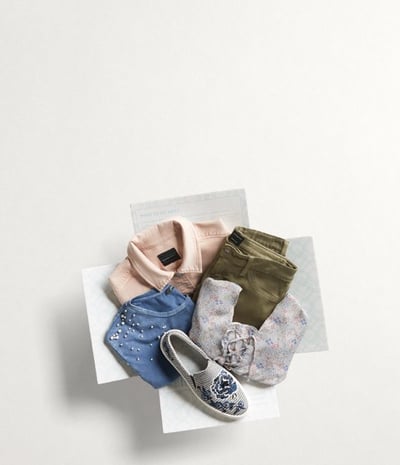 Trunk Club
Trunk Club pairs you with a personal stylist who then curates a box for you based on your budget, lifestyle, and preferences.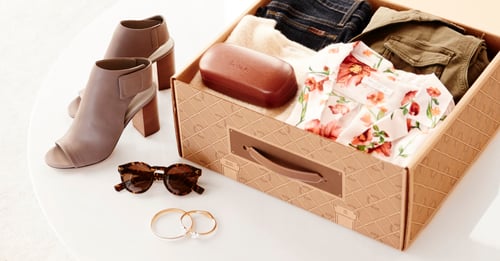 Beauty subscription boxes
There are so many options when it comes to beauty products. It can be difficult to get out of your comfort zone and try something new. Beauty boxes provide the opportunity to try new things without the pressure of making a decision in-aisle at a store.
Birchbox
Birchbox is a monthly box of beauty, personalized for the buyer. It includes skincare samples, makeup and hair products, and anything else that may fit your preferences.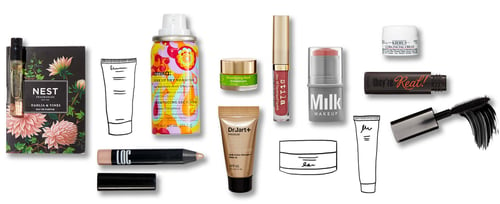 Dollar Shave Club
Dollar Shave Club is a monthly subscription box that provides anything you may need for shaving and grooming. Men are asked to fill out a survey about how they get ready and then their products are shipped. From there, customers have the option to add or remove specific products.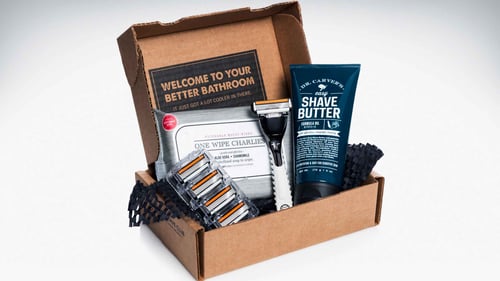 Ipsy
Ipsy products come in a glam bag that you get to keep! This bag includes 4-5 deluxe and full-size products for you to enjoy.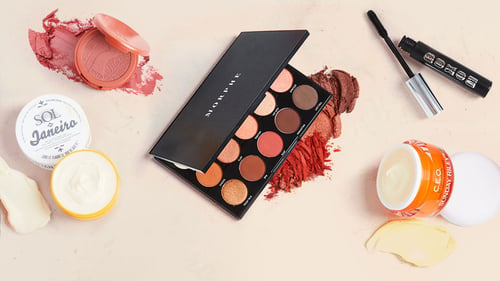 Food & drink subscription boxes
Who doesn't love trying new food and drinks? People crowd food demos at grocery stores and now they can deliver that experience right to your door.
Hot Sauce of the Month Club
With Hot Sauce of the Month Club, just choose your heat level and you're all set. Every month a box of award-winning hot sauces will arrive at your home.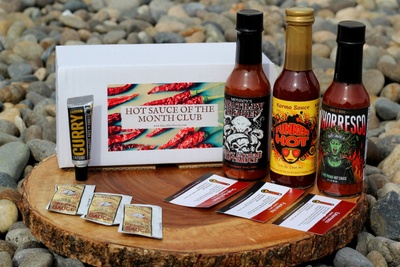 Graze
Graze helps people discover new healthy snacks through their monthly subscription box. You create an account through their online app, then they send you your box. Lastly, you give the snacks a thumbs up or down and they will make your next box even better.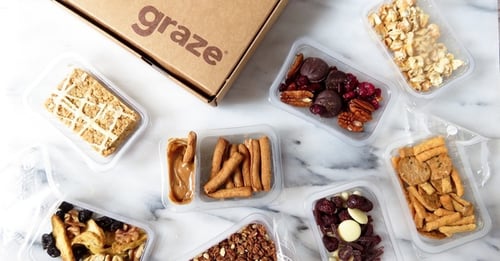 Winc
Discovering a new favorite wine comes with some trial and error. Winc tries to best match your taste preferences while pushing you into new territories.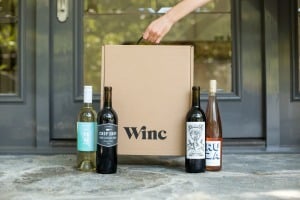 Lifestyle subscription boxes
If you can think it, it probably exists. There are so many different lifestyle subscription boxes that truly cater to specific interests. Check out the best of the best below.
Sparkle Hustle Grow
Sparkle Hustle Grow is a monthly subscription box for female entrepreneurs. It gives you the resources and inspiration to be a real boss lady, like books, notebooks, and snacks.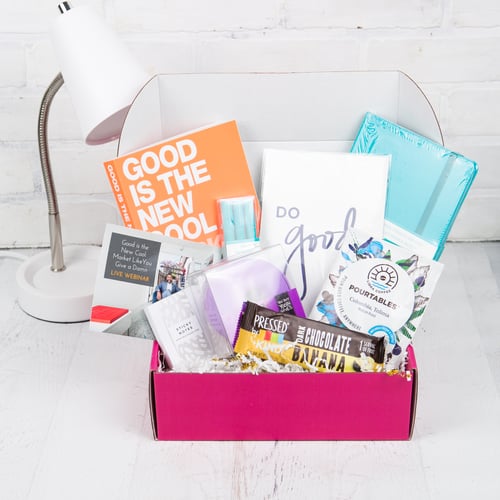 Book of the Month
Book of the Month does what the title says, sends you a new book every month. They get access to earlier releases and as with all the other boxes, they give you choices.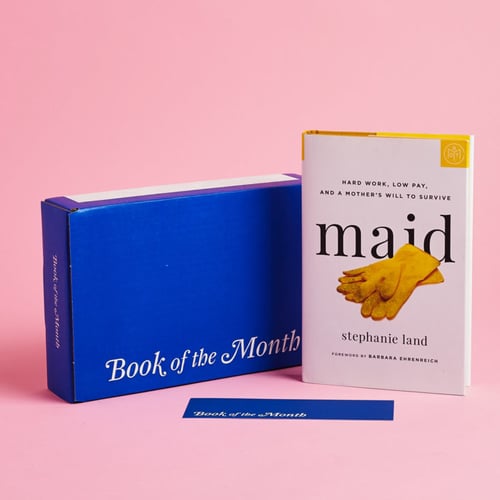 FabFitFun
Once you become a member of FabFitFun, you get a variety of products every season. These products include beauty, fitness, wellness, and home.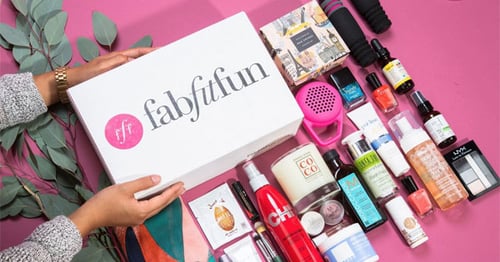 Pet subscription boxes
Our furry friends can benefit from subscription boxes, too. From toys to food and everything in between, pet subscription boxes help you be the best pet parent you can be.
BarkBox
Surprise your pup with monthly boxes of treats, toys and other goodies. Barkbox has a new theme every month for your dog to enjoy.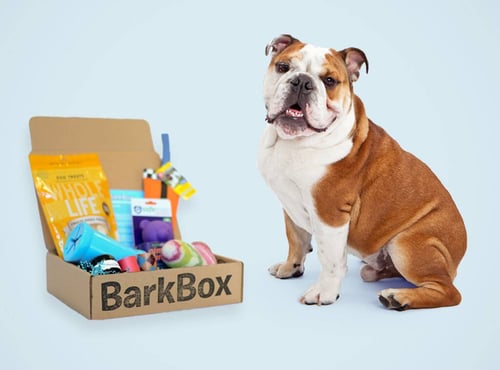 Cat Lady Box
This is a fun one. The Cat Lady Box doesn't come with items for your cat, but for the cat owner. The box comes with cat-themed shirts, jewelry, home decor, and more.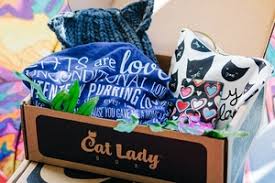 Groombox
The Groombox sends dog grooming supplies monthly. All groomer approved, these tools will help your pooch look the cutest.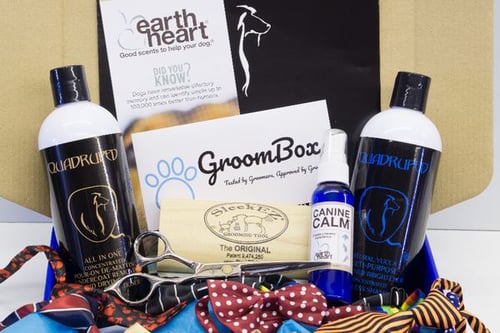 How to start a subscription box company
Now that you've been inspired by all of the best subscription boxes, you may be wondering how you can get a piece of that pie. Follow these steps and you'll be on your way to launching a successful box business.
Research
The first step in launching anything is doing your research. Determine which niche product doesn't already have a subscription box company, and put your own spin on it.
You need to discover gaps in the market where there are demand and desire. Since subscription boxes are more of a luxury, you need to ensure someone really wants your products. Pick a product that fits within your budget, and if you don't have the capital to get started, try crowdfunding.
Once you pick your product you can get going on the logistics.
Logistics
Here's a list of questions to ask yourself when thinking about the logistics of your subscription box company:
Are you going to buy your products wholesale or are you making them in your basement? Private label or not?
How are you going to ship the products? Consider their weight and size.
What's your return policy?
How are you going to box your products?
How much time will it take you to pack the box and get it shipped?
All of these questions need to be answered before moving forward with your website launch. But don't fret, there are plenty of software options to help you along the way.
Shipping software helps you to coordinate and streamline and automize the shipping process.
Make your website
Making an e-commerce website can be intimidating but there are website builders to help make this process more simple.
TIP: Discover the best e-commerce website builder for 2020.
Your website is where everyone who is interested in your subscription box will land, so be sure to keep the user in mind and make the experience one to remember.
Marketing
Marketing and website building go hand-in-hand, but I think marketing is worth calling out separately due to its importance.
In order for your brand to stand out, you need to creating a logo and determine a brand look and feel. Once all of that's established, you can move onto getting media coverage in order to gain hype around your product.
Selling
Now's the exciting part! If you've done all of the above steps, you can then make your first sale.
Using subscription management software can help automate ordering and improve overall customer service.
Unbox your potential
Subscription boxes are here to stay. Whether you're interested in subscribing to a box or making your own company, it's a great industry to be a part of.
Wanting to get into e-commerce, but not subscription boxes? Consider learning how to sell on amazon.