There are thousands of people looking for passive income ideas online.
But it takes more than a quick search to begin a project that generates income on its own. Most articles packed with income-generating assets focus on solo efforts, mostly in investing and real estate.
You may not feel like you have enough savings to test out these tips, or they might not feel right for your skill set. Still more popular ideas involve starting from scratch. Selling products online is popular. Licensing, trademarking, or collecting royalties are also low-risk high-return ideas.
But generating original products isn't a fit for everyone. Most small businesses around the world offer services. Hair salons, auto repair – you name it, there's a service business to offer help. Many of us are better at helping someone else than doing it all ourselves.
This doesn't mean that you need a partner to generate passive income. These seven passive income ideas let you support someone else while turning a profit for your future.
Passive income ideas that build on your creative community
Creative people love to make things, and making things takes time. Great creative products can be hard to find because someone creative is usually more interested in making than in selling.
If you have excellent organizational skills and a little know-how, you can build passive income by promoting or supporting creative people in your community.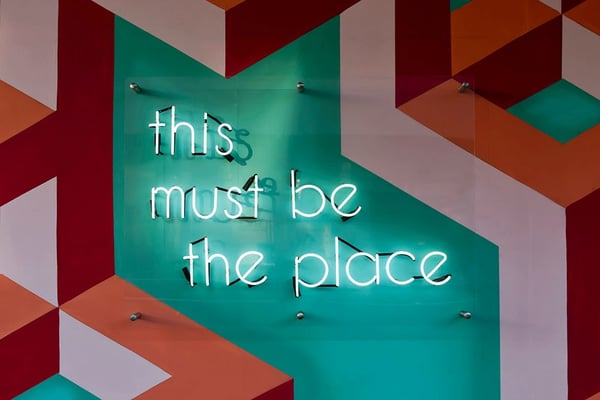 1. Invest in local creative businesses
The makers at fairs like West Coast Craft and Renegade Craft have consistently high-quality products for sale. Some have been selling for years, while others are just taking off. There are many ways to support these incredible merchants while accruing passive income for yourself.
For instance, instead of offering your funds, offer to start and manage a Kickfurther or Kickstarter campaign. Another option? Create and manage their affiliate program for a percentage of the earnings. If you have marketing or sales skills, you have something valuable to offer any creator. Offer to manage social media for a cut of the earnings. This can be a little more time consuming, but if you approach it the right way you can make a big impact.
If you have writing chops, use those skills. Offer to apply for grants and other funding applications to grow someone else's business. These applications are hugely important, and many creators starting out don't have the time to do the research. Once you learn the ins and outs, you can increase your income by expanding the number of creators you work with.
2. Create a niche e-commerce marketplace working with artists who can't find a gallery
There are tons of incredible artists out there who make great work, but making art and selling it are both full-time jobs. Many artists are just waiting for a gallery to see their work. Unfortunately for them, fewer galleries are picking up new artists. This means that there are hundreds of talented people out there with closets and garages full of art.
If you already know some talented artists, start with them. If not, Instagram is full of emerging artists. Pick a hashtag like #painting or #drawing as a place to start. Then, reach out to artists whose work you enjoy but don't seem to have a website. The more niche your site is the better, so spend some time looking at the artists' work and the communities they interact with.
Pick an e-commerce platform and build a site to highlight the artists you pick. Be sure to be consistent in your presentation. You also need to have great images of the art and descriptions from the artists.
Your role will be to market and draw attention to the site and the artists you represent. Expanding will be simple as you make sales and build relationships with artists.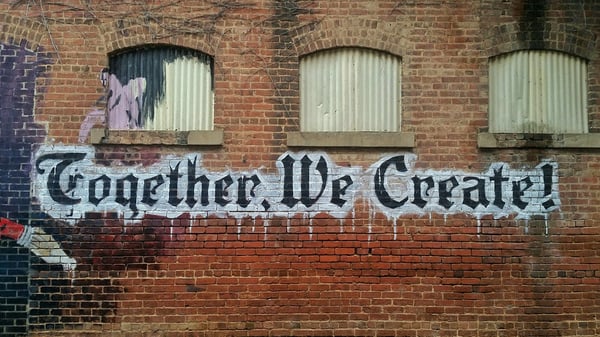 How to make passive income with your passions
The internet has created an enormous amount of niche communities. Fandoms are everywhere, and no topic is too out there for a dedicated following. Are you interested in not just action movies? And not just Bruce Lee movies, but Bruceploitation movies? Your fandom has a podcast, books, and other merchandise.
Think about your specific interests, the blogs you follow, and the standout voices in your community. Offering your skills to your everyday heroes could lead to passive income ideas that are just right for you.
3. Monetize your favorite blog
If you are an engaged reader for a blog that hasn't monetized, you can help them out. The blog should have a good number of people reading your content and taking action. If not, monetizing that blog will be difficult, no matter how much you love their posts.
One way to monetize a blog is with affiliate marketing and ads. This can be effective for your blog, but it's not the only way to make money from blogging. Another way is by selling a product. The blogger you follow may already have a product in mind. Another option? Some passive income ideas are easy to put in place, like dropshipping products.
Before you can sell anything on a blog, you need to know the pain points for their readers. So, reach out to the blogger and see if there is anything that comes up frequently in the comments. Review any emails, Tweets, and Facebook posts from their audience to hone in on a specific solution you can offer as a product on the blog.
Once you've figured out the target audience, validated a product, and chosen the ideal price, create a smart, simple checkout system. You want to be sure that shoppers can make a purchase without having to leave the blog.
Then you can run a beta group. Offer your first product at a discounted price. This is a great way to make adjustments to the product before bringing it to the market. Determine how you and the blogger will split the profits, and start selling!
4. Write an interview e-book
The great thing about e-books is that the barrier to creation is really low. Anyone can create a valuable ebook. You can re-use the content you already have from your blog posts or emails. By putting it together in a convenient format, you have created something full of value (as well as expertise).
Other great resources for research are forums like Reddit or groups on Facebook and Linkedin. Keep an eye out for discussions in your niche. Watch out for comments on your own website, and in the comments of similar websites.
This will help you figure out who to interview, as well as some killer questions that you can answer in an e-book. Send emails to the people you think are most likely to share interesting opinions. Then, start putting your ebook together. Write bits of copy that connect the different sections and give readers a sense of why you think each section and interview is important.
Once you finish writing, search 'how to create and sell ebooks' for clear instructions on how to format and sell your e-book.
Income-generating assets for business and education
New apps and influencers are gaining new ground every day as the world economy changes with technology. New approaches to the workplace, productivity, and commerce are giving way. And new passive income ideas need old school skills to get off the ground.
5. Teach a course on YouTube
Video is a simple way to communicate new information. YouTube is the most popular video platform in the world. Again, many people just think about building big viewer numbers then monetizing with ads, but there are more passive income ideas that you can try.
If you've taught classes before, you know the drill. Decide on a course, create a syllabus, and create a unique class for each step. If you don't want to do the teaching, think about a talented friend you can help out. Niche courses are a good idea, so get really specific.
If your friend is a chef, think about their specialties, like breakfast food or cuisine from one region of the world. Then, head to YouTube. Start searching and see what videos come up using the same search terms. Using that research, think about the unique classes you could offer.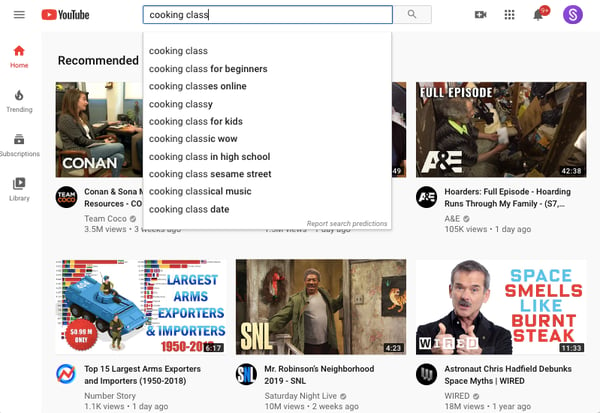 There are many ways to create a great video. If you're just starting out, this article can help you with the basics. Then, head to YouTube. You may want to offer the first class for free to draw new students and to build interest. Then, include a link in the video description for students to sign up. You can share the rest of your classes with a unique link for your dedicated students.
You'll need to monitor each class to keep making improvements, just like any good teacher does. With a little time and effort, this is a great passive income idea.
RELATED: Learn how much money consistent YouTubers make and how you can make it, too.
6. Create an email course
An email course is like the YouTube course, but you'll use the most popular way to share private information online: email.
There are two exciting things about email courses. The first is that you can use multiple media in your emails. Images, recipes, instructions, and animations. In an email, you have hundreds of design options to create an incredible learning experience for your subscribers.
Next, you can personalize your email courses. This format is exciting because it lets you build a one-on-one relationship with your students.
Personalizing your course may be time-consuming at first. Over time you will get to know some typical needs of your students. This makes it easier to create a unique experience without a ton of time and effort.
7. Create a plugin, app, or guide for a services business
You may not have the technical knowledge to sell digital downloads, but you could have a developer friend who does. To start, learn more about the type of formats they work with. You might also need to understand certain tools to create the files. Do some research on what's needed for the type of download you want to sell.
Like artists, many engineers have experiments sitting around that could benefit someone else. They just haven't had time to monetize their work.
It's possible to sell most digital downloads through third-party marketplaces. That's a good place to start your research if you want to get the word out. But a downside is that these middlemen take a chunk of the profit. They can also be quite competitive. You can also sell digital downloads on an online store. If you do, be sure to look at bandwidth limits and digital delivery options.
Find your niche and find your audience
You may have noticed a few trends here. When it comes to passive income ideas, you need to offer something in a way that captivates your ideal audience and entices them to buy. This requires knowing who they are and speaking to them in an authentic way.
Leading up to launch can take some time. Your launch should include creating a content strategy, partnering with smart people, and using some online tools to grow brand awareness and simplify the buying experience.
Another trend that's not a trend? Selling digital products. It's the most profitable way to earn passive income without a significant financial investment. The only investment you need to make is in your skills and community.
Want to learn more ways to make money? See 23 additional ways to make money exclusively online. Make 2020 your most lucrative year yet!