In recent years, a clear theme has emerged in the world of work: the mobile workforce is here to stay.
Remote work used to be something that buzzy startups used to attract millennials, but now it's a necessity for every company. The question isn't whether to start working remote or not; it's about the best ways to make remote teams work for your business.
There are a ton of advantages. In a recent report from Business Insider, executives at Chipotle and Mercato shared how video calls have helped them connect with their teams on a deeper level. Remote work also cuts costs. Reuters reports that more than 25 large corporations are reducing the square footage of their offices to save money.
Still, remote work hasn't been easy for every company to adopt. This has led to growing pains in some workplaces and innovation in others. Remote communication tools are more important than ever and you also need a great process to onboard new employees remotely..
Whether your company has aced remote work or struggled with it, you can expect the mobile workforce to keep growing. In fact, your success in the future depends on getting this right because remote teams are here to stay.
The growing mobile workforce
Thanks to the growth of remote work, business as we know it has changed forever. Approximately 42% of American professionals work from home full-time, according to research from Nicholas Bloom, Professor of Economics at Stanford's School of Humanities and Sciences. The shift is so big that Bloom says we now live in a "working-from-home economy". And it's not just an American trend. In Europe, six out of 10 people started working from home for the first time in their careers this year. This is a change that spans far and wide and will last much longer than this moment.
Though, workers and companies weren't always so eager to work from home. Until recently, there was actually a social stigma around it. It was perceived that traditional office workers looked down on remote employees, viewing them as less motivated and productive. But a 2018 report from HR magazine found the opposite – 29% of surveyed workers shared that they were distracted easily at the office whereas 35% of remote workers found it easier to focus on work tasks at home.
And now that so many people are working from home, they're seeing for themselves that the stigma was unwarranted. Virtual operations have helped keep companies afloat during uncertain times, and they've helped employees thrive. "Work-from-home culture" is changing minds, and there will likely be less resistance to it from this point forward.
The future of "work from anywhere"
Without a doubt, remote work is here to stay. Even when employers start bringing workers back to physical offices, Bloom predicts that 40% of employees will still choose to work from home at least once a week. This means flexible scheduling and video conferences will be the new normal. But there will be even bigger changes in the workplace. We'll see workers prioritizing balance and personal happiness over their careers. Companies shouldn't panic – this is an opportunity to change the ways they find, keep, and connect with their teams.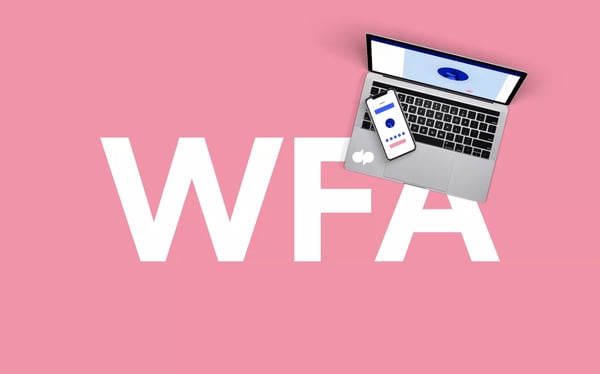 Hire from anywhere – expect a bigger talent pool
We tend to think of the mobile workforce in very literal terms – they're a group of professionals who can literally work from anywhere, whether that's the sandy shores of a resort in Bali or a coffee shop just blocks away from HQ. But it's not just about where they can work; it's also about where you can hire from. Recruiters aren't limited to job candidates in one city. Now, they can search across borders and find the perfect employees in new and unexpected places.
This is a big deal for business. Just think of all the job seekers who've been turned down or who didn't even bother applying because they lived too far away. This is a big group: working parents, military spouses, differently abled workers, and caregivers, among others. These are talented people who've lost out on opportunities because they couldn't make the commute or because relocation just wasn't realistic. Remote work removes all of these barriers to entry.
Remote work also means headhunters can tap into talent in emerging markets in Latin America and in Africa, which has become a hotbed for developers.
Expect employees to scatter geographically for higher quality of life
Some of the world's biggest companies are located in the world's biggest cities where there's plenty of opportunity. But those opportunities come at a cost – a high one. Previously, workers may have to cram into tiny, expensive apartments, or endure long commutes to work at a prestigious company (think Silicon Valley and San Francisco). Remote work is changing this.
Employees are already leaving large, pricey, urban areas. Just look at New York City. Rents were already at record highs, and shutdowns caused an epic financial crisis. This was the breaking point for a lot of workers. Instead of weathering the storm, they traded the Big Apple for rural areas and more affordable cities in nearby states.
And a recent survey found that 69% of NYC-based workers in tech and finance would leave the city if they were allowed to work from home permanently.
Expect this trend to spread to other big cities around the U.S. and all over the world. According to real estate listing company Redfin, 40% of its city-based users are shopping for houses in the country or the suburbs, meaning they're ready to make permanent moves. The mobile workforce doesn't need to live near your headquarters to do their jobs. They can go elsewhere for cheaper rents, bigger spaces, and less traffic.
Recruitment and retention – emotional connection is more important than ever
One downside of remote work is less face-to-face interaction. Our conversations are happening on screens, and though we can see each other's faces, the experience just isn't the same. As a result, emotional connection has never been more important. But making that connection requires different strategies for recruitment and retention.
For recruitment, emotional connection means HR teams need to be more available for job candidates. They'll need to reach them in new ways that may have seemed uncomfortable or unprofessional in the past. Think beyond LinkedIn and job sites and try social media, where candidates will have their guard down and engage in more natural dialogue. Emotional connection also means screening and interviewing candidates on video, instead of phone calls, and chatting with them through texts and different AI tools. Virtual recruitment will require HR leaders to dig deeper to keep candidates in the loop and understand who they really are.
With retention, emotional connection is all about making sure employees feel valued, and there are several ways to do this. This means the leadership basics: setting clear priorities, communicating effectively, and being flexible. But it requires new ideas, too. For instance, cross-functional teams could be helpful in getting employees from different groups to work together. Or you could rethink your policies to ensure remote workers' new needs are being addressed. Going even further, you could provide psychological or financial support for team members.
Ultimately, it's about doing a little more and being more creative to protect your talent. They may not be right in front of you, but you can still make them feel seen.
4 ways to empower a mobile workforce
Motivating a mobile workforce and motivating an in-person team are two different animals. Technology plays a huge role. In a 2016 survey, 42% of millennial respondents said they were likely to leave a company because of old, slow tech. Even employees from other age groups said it was important, though not to the same degree. These results drive home the fact that keeping mobile workers happy requires different things, and today's basics aren't so, well...basic.
Use the right tech, including cloud-based systems and SaaS
Employees need to communicate, and when they do, it needs to be seamless and functional. Anything less and they can't get their work done, which frustrates them and the people working alongside them. This means they need the best technology, and that technology has to be reliable. It's the company's responsibility to identify the right tools and ensure everyone has access.
Cloud-based tools make sure everyone is literally on the same page. Remote desktops give everyone access to documents that may have been stored on their physical office computers. They can also give employees access to their home computers when they're away.
Real-time communication apps, video conferencing apps, and project management apps keep employees in the know and let them share instant updates. They can skip all the emails and meetings and still get stuff done.
Furthermore, a cloud-based phone system lets team members take calls and check messages from any place at any time with a secure connection. Everyone may be working from different locations, but it doesn't have to feel that way. Great tech helps teams deliver results from anywhere.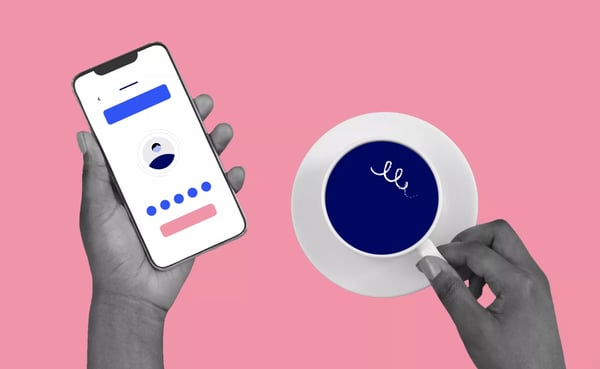 BYOD
No, BYOD has nothing to do with what you should bring to the next dinner party you attend. It's short for bring your own device, meaning that employees can use their own devices for work tasks instead of depending on equipment from the company.
There are lots of upsides: companies spend less on IT, they invest less time in training employees to use their tech, and it's much easier to integrate new systems. But the shift to BYOD means businesses need to invest heavily in cybersecurity to keep tight wraps on sensitive information. Still, BYOD helps companies transition to remote ops without having to spend thousands on new laptops, software, or tutorials.
Communication
Great communication didn't just become important this year, but it has taken on new meaning in the era of remote work. When you tell employees about big internal changes and new developments, they feel valued, and they understand what's going on in the company. Plus, effective communication keeps everyone working toward the right goals and priorities.
But it's not just about the bosses talking AT their employees – it's a two-way street. Encourage your employees to ask for help when they need it and make sure they establish boundaries. Some communication best practices for remote employees include using status updates on chat apps to let team members know when they're available and setting personal working hours so that they have designated time for deep work or non-work tasks.
Designate "disconnect" days
Remote workers need balance. They're working and living (and doing so many other activities) in the same space, and they no longer have clear signals that the workday is over. They aren't punching out on a timeclock or driving home from the office. And they're working longer days by an average of 48.5 minutes. "Disconnect" days are days when employees take time to recharge. They're unavailable for video calls, chats, and emails. Instead, they work on their own projects, or maybe nothing at all.
You'll need to figure out what this looks like for your team (e.g., how often, full days, half days, etc.). But whatever you decide, it's important to recognize the power of personal time and rejuvenation. To help your team out with balance, you can also suggest best practices like establishing "end of day" rituals and maintaining a consistent schedule.
How to manage teams remotely
Managing people remotely is an art, plain and simple. It takes more focus and innovation than managing a team in the office. There aren't any more coffee chats at the local Starbucks, and employees can't pop into your office to pick your brain. Some leaders might like this (finally, no more distractions), but it gives you less opportunities to read body language and pick up on important cues.
For instance, companies have the rule that video must be turned on for all meetings. It makes such a big difference to see the people you are speaking with while the work is getting done.
Maintain personal connections
Working remotely means less chances for small talk about the weather and that TV show you're binging on Netflix. Now, almost all of the time that you spend with your employees is about official business. And that's just no fun. In fact, it can feel cold and demotivating. Maintaining personal connections can help you avoid this and make your team feel like you care about their well-being and not just their performance.
Some key ways to personalize day-to-day interactions include:
Incorporating personal anecdotes and stories into regular meetings
Organizing casual hangouts for team members – grab dinner together if you are nearby!
Celebrating birthdays and milestones
Setting up "office hours" during which employees can reach out with concerns
Prioritizing one-on-ones to ensure every individual's needs are voiced and addressed
Scheduling team-building activities
Booking quarterly retreats or conferences (when circumstances allow)
Set up remote career planning and coaching
Teams might be out of sight, but they can't be out of mind. To grow any business, you have to grow your employees, too. But the mobile workforce can feel disconnected from company culture. Because of this, they have fewer chances to network and get face time with management. Leaders need to think ahead to fix this.
This means regularly sharing news about growth opportunities and promotions, scheduling digital face time between managers and their reports, maintaining a check-in schedule where managers discuss individual performance successes and shortcomings, and investing in continued training.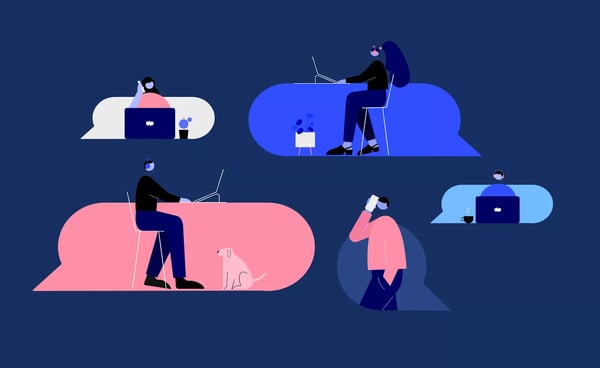 Keep people happy and engaged
Keeping teams engaged requires you to do big and small things to show support and celebrate your people. You can start by communicating clearly and often, leading by example, and avoiding micromanagement. But you can do more. Seek feedback from the team and respond to it meaningfully and keep your interactions professional and friendly.
Also, don't forget about your culture of rewards and recognition. If you don't already have one or you've fallen behind, this is the time to make it happen. The right rewards will be different for every company, but some common perks include new technology, home services (e.g. at-home cleaners), workspace upgrades, fitness club discounts, paid tuition for reskilling classes, boxes of healthy treats, and recognition or callouts during meetings.
Communication and organization tips
We've covered how important good communication is when dealing with teams that are spread out. But there are some helpful tips that you can use to make sure everyone gets the message every time.
Schedule regular meetings and check-ins, so team members know when to expect feedback and connect with leadership. Good communication rhythm helps bring order to the WFH environment where the days feel like they all run together.
When you assign work, set clear deadlines and expectations. Going further, consider writing company-wide communication guidelines so everyone is sticking to the same standards.
Lastly, make sure all communication is timely, open, and honest. Transparency breeds trust, trust leads to better engagement, and engaged teams produce.
Get ready to adapt. Business will keep changing, employees' lives and home offices will change, and you'll need to change how and when you communicate to meet these challenges.
Conclusion
The mobile workforce will keep growing for years to come. This is the time for companies to get the right policies and technology in place to guarantee success. From the newest technology to clear messaging, there's plenty that leaders can do to get their teams and their businesses ready.
Work as we knew it is over – no more huge teams gathered together in conference rooms and in massive HQs. Instead, we all need to flex our creative muscles, keep open minds, and embrace remote work. This is the new normal, and accepting it is the only way to win.