No matter the scale at which you do business or the industry your brand belongs to, it's important to keep track of your customer satisfaction levels.
After all, if your stakeholders are unhappy with the way you handle marketing, services, or shipping, they will likely find a different brand or company to rely on. Similarly, satisfied customers spread positive word-of-mouth in their social circles and come back for more goods with your name on them.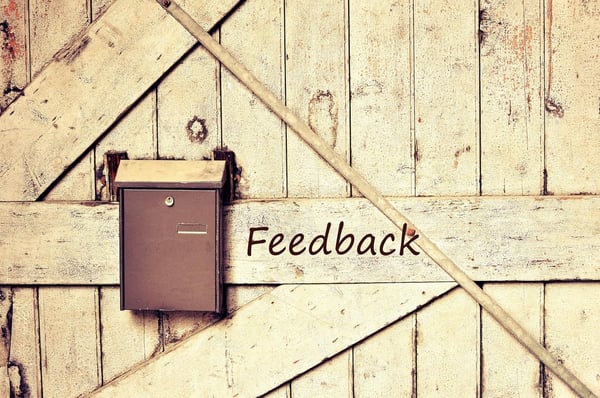 This is where customer satisfaction surveys come into play as a go-to tool for measuring how good you really are at what you do. According to statistics, however, 72 percent of customers found surveys to be time-consuming and distracting, with 80 percent leaving the survey altogether halfway through.
A different research highlighted that 86 percent of customers are willing to pay more for professional customer service experience – which is a direct result of surveys and audience research.
This goes to show that creating a well thought-out survey with actionable and relevant questions can go a long way.
TIP: Learn about the best survey software to help you gather the best customer experience and satisfaction data.
Benefits of measuring customer satisfaction
Let's take a look at several factors worth keeping in mind when creating your next customer satisfaction survey.
Creative survey freedom
There really isn't much in terms of rules and regulations when it comes to creating customer satisfaction surveys. However, that same freedom of choice in terms of questions should be taken lightly. No one will stop you from asking your customers five or 50 questions during the survey. Whether or not they will make time to answer those questions is another matter.
Customer engagement
People like to know that their brands care about their thoughts and feedback. Customer satisfaction surveys are one of the best ways to do just that for your audience.
You can launch surveys sporadically, periodically, or as a response to industry trend shifts. No matter how you go about it, your customer base will feel engaged, heard, and incentivized to pay attention to your brand.
Affordable and relevant marketing data
Lastly, customer satisfaction surveys are a fairly affordable way to pinpoint the current state of your audiences' satisfaction. Best of all, it is the de facto most relevant research data you could possibly hope for as a public business.
No marketing agency or HR firm will be able to tell you how your customers feel about your brand better than the customers themselves. For that alone, customer satisfaction surveys are worth checking out.
Creating a customer satisfaction survey
In order to create a successful survey, consider the follow points to include.
1. Set milestones and goals
Before you jump into customer satisfaction survey creation, set some milestones and goals for your campaign. After all, going into a survey without Key Performance Indicators (KPI) can lead to negative effects for the survey's outcome.
With that in mind, it's good practice to do an internal company and product audit before getting started. Make sure to review the current state of affairs within your company, including customer support, social media engagement, product and service portfolio quality, as well as your public reputation. Be aware of the up-to-date image your brand and products enjoy on the market before asking your customers what they think about you.
This will give you an edge in terms of creating more relevant questions for them to express their thoughts through, as well as ensure that you avoid any unpleasant surprises in the results you receive. Once that's done, you can set deadlines for your customers to respond by, after which you will draw a proverbial line and close the polls out for data analysis (more on that later).
2. Choose adequate survey metrics
There are different methods available when it comes to measuring the overall customer satisfaction in an empiric fashion. You can take a look at your company's online reviews across the web in order to get a better understanding of which survey type to use.
After all, different surveys target different elements and goals when it comes to the customer base's response.
Let's take a look at some in order to get a better understanding of the methodology available to you:
Net promoter score (NPS)
Measuring your company's NPS is fairly straightforward, so we will start from here. In short, your NPS relates to the question of whether or not an existing customer would recommend your brand to a friend or an acquaintance.
On a scale of one to 10 (Detractor to Promoter), you can quickly identify the general brand image you currently enjoy. NPS questions can easily be integrated into surveys and act as a good way to check your reputation periodically when launching subsequent surveys.
Customer satisfaction score (CSAT)
As one of the most important customer satisfaction metrics out there, CSAT can be integrated in a plethora of ways. Similar to NPS, CSAT allows you to measure your customers' satisfaction either numerically or with pre-made text answers ranging from "Bad" to "Great."
CSAT can be a great way to break up the monotony of a series of questions in your survey by asking a seemingly irrelevant, but highly useful, question. You can also implement CSAT in your business' everyday corporate activities, including customer support, service functionality, product orders, etc.
Customer effort score (CET)
Lastly, as the name suggests, CET revolves around measuring the customer's overall UX in regards to your brand.
How easy is it to use your products? Is your website simple enough to navigate and use to its fullest extent? These are the questions you should ask through a CET customer satisfaction survey in order to receive the most tangible results.
You can add a "Why" at the end of the CET questionnaire in order to get further clarification of a customer's response if you choose to do so. All in all, it's important to include CET among your survey questions to gauge your overall ease of access and usability across different mediums.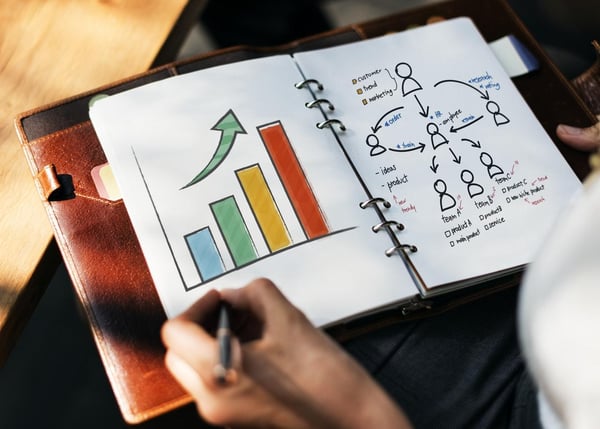 3. Outline the customer satisfaction survey
Know what you are looking for and be as concrete as possible in your questions. The clearer your queries, the more useful the information you gather will be later on. It's often a good idea to keep surveys to a bare minimum of questions necessary for your campaign to bear tangible fruit.
Amanda Smith, a PR Manager at Trust My Paper says, "Customers will rarely bother with surveys filled with endless open-ended questions. Formulate multiple choice surveys with objective answers and offer optional "what's on your mind" fields every now and then –especially at the end of the survey." If you don't have an editor on board, you can refer to a platform of choice when it comes to outlining your customer satisfaction surveys.
Depending on the complexity of your survey goals, you can opt for several different choices of platforms to use. Most brands opt for Google Forms as a go-to platform for creating an adequate survey, with WordPress survey plugins close in second place.
Whichever way you choose to go, make sure that you know what you are looking for, and don't expect the customers to guess.
4. Decide on delivery methods
Once you have created a customer satisfaction survey, the time will come to choose adequate delivery methods for it. Depending on what type of relation and contact information you have with your customers, you can opt for one or several of the following methods.
Keep in mind that you should never deliver the same customer satisfaction survey to the same person more than once. Be mindful of your contact list management and decide what the best route for your campaign might be.
Mailing list
Email is still very relevant in the marketing sphere. Global population has increased its email use even further in the past years due to the rise in popularity of affordable smartphone devices.
Email marketing software can be a great, unobtrusive way of delivering your customer satisfaction survey to the right audience. In order to incentivize engagement, you can attach discount coupons or loyalty incentives for the readers to get higher response rates.
Chatbot engagement
Depending on the complexity and reliance of your products or services on your business website, you may be able to host your customer satisfaction survey right then and there. Company websites are often equipped with rudimentary chatbots that offer customer support and collect tangible user data in return.
Your chatbots can invite customers to engage with the survey and offer their insights into how your business looks from the outside. This is a simple, effective, and welcome way of introducing customer satisfaction surveys to your customer base without pushing the limits of your professional boundaries.
Social media channels
If you don't already have an established social media presence, you should correct that mistake in earnest. Platforms such as Facebook, Twitter, and Instagram are ripe for customer satisfaction surveys and customer engagement as a whole.
The right social media manager will be able to communicate with your followers and entice them to respond to your surveys fairly easily. Be mindful, however, if you choose to publish your surveys publicly for everyone to see – you might end up with false or inaccurate data as a result.
Post-engagement survey
Lastly, you can easily introduce your customer satisfaction metrics and survey into the post-engagement phase of the customer's journey. This means that customers can be presented with a complementary survey after making a purchase, subscribing to your newsletter, or otherwise engaging with your website.
The survey, in this case, should be as clean and unobtrusive as possible in order to allow the customer to continue their browsing experience. However, post-engagement surveys are a great way to collect fresh and informative data on the way people engage with your services while the memory is still fresh.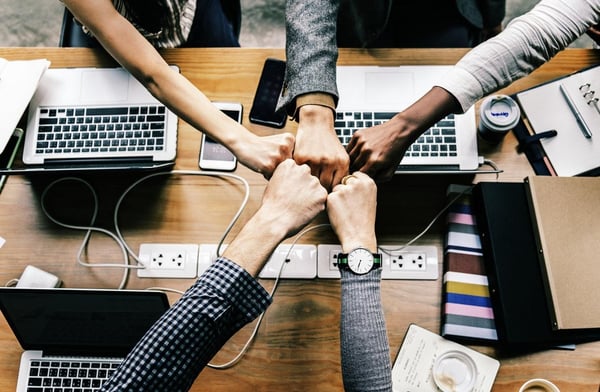 5. Analyze survey findings
Once you have collected a satisfactory number of responses (based on your initial KPI and goals), you can proceed to the analysis phase of your survey. Customer satisfaction surveys can be analyzed in numerous ways depending on the type of data you've collected.
If the data is numeric and comprised of percentages and values, you can refer to tools such as Google Sheets to organize your findings into charts and graphs.
Alternatively, written responses and open-ended questions need to be analyzed "by hand" through a text editor of your choice. A good cloud-based text editor can be found in Evernote, which is a platform that allows for simultaneous cross-platform synchronization of your data.
Make it as easy as possible to analyze your customer satisfaction survey findings and be as objective as possible in your analysis.
There is no point in ignoring critical or negative feedback – quite the opposite, in fact. Pay close attention to each negative statement or response you have received and try to create a network of similar instances between customers. That way, you will discover the biggest issues your customers currently share among themselves in terms of your brand and product portfolio.
6. Apply, rinse, and repeat
Believe it or not, the biggest obstacle in your customer satisfaction survey will be the part where you draw a proverbial line and apply what you have learned. As mentioned, some customers will be blunter than others who might be more critical and objective.
Once you discover what doesn't tick in your business, you need to make sure that you act on it as soon as possible. Use your delivery channels to announce a successful end to your customer satisfaction survey and that you are hard at work at implementing what you've learned. This notion will be especially satisfying to customers once you do make drastic changes depending on the feedback you receive.
However, even if you fix immediate issues with your products or services, they might come back at some point down the line. Make it a habit to run customer satisfaction surveys periodically in order to get a better sense of where you are currently. That way, you will never find yourself in a situation where you are in the dark in terms of what the public thinks of your business, products, or services.
---
In summary
A well-planned customer satisfaction survey can have transformative effects on your brand as a whole.
As one of the cheapest and most accessible ways of conducting customer research, it is a necessary element of your continued brand marketing. Make customer satisfaction surveys a vital part of your everyday stakeholder engagement, and you will always have a head start in terms of shifting trends and customer interests.