It seems like technology doesn't stop for anyone.
As the products being sold by any business are morph and update, the companies themselves need to do the same. New policies, new employees, new offices and new logos.
Some organizations only go through the logo design process once, but for tech companies who are constantly evolving and trying to stay relevant to their audience, the sky's the limit.
Logo evolution in tech: an analysis
A brand's update from a 100 pound television set to a flatscreen doesn't need an entire rebrand ad campaign. The changes sell themselves.
But when a company develops a new algorithm, how can they translate that change into something concrete for their audience? What about a company making an addition to their cloud computing services? For companies who offer these abstract services and participate in brand extension, it's important to make themselves seem less foreign and unapproachable. This can be done with a company rebrand.
Part of the rebranding process often involves the revamping of a logo. Below, we'll take a look at some of the logos from the biggest names in tech and the changes they went through to keep up with the times.
Google
Everybody loves a good back rub.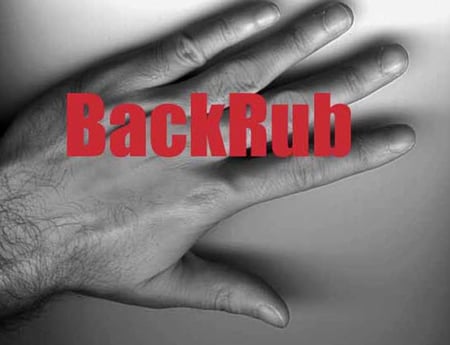 Source: Fine Print NYC
That is not a good back rub. Good thing Larry Page and Sergey Brin decided on the name Google instead.
Brace yourselves for the most unappealing thing you'll see all day.

Source: FirstVersions
No, this isn't a prank. But it might as well be.
The internet can be an ugly place, and Google's first wordmark sure supports that case. If it helps, know that this first logo was put in as a placeholder while Google was still just a research project under the care of Larry Page and Sergey Brin at Stanford University. Once Google officially launched, Brin took it upon himself to design something a little more appropriate in GIMP, a photo editing software that still exists today.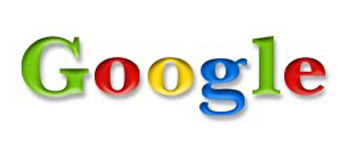 Source: Google
Looks a little familiar, right? We can already see the well-known colors of Google appearing, just in a different order. In 1998, the logo was updated further in that the order of the colors were changed and an exclamation mark was added to the end, inspired by the Yahoo! search engine.

Source: Google
At this point in time, Google was experiencing tons of success and could afford to hire a professional designer: Ruth Kedar. Ultimately, Kedar found a way to eliminate any identifiable symbols to make the brand's appearance stand second to none. It took several drafts before Kedar landed on Catull: a font associated with Google from it's first use in 1999 until September 2015.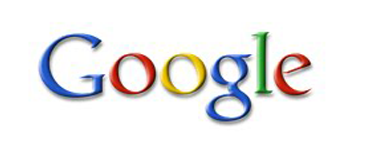 Source: Google
This version of the logo stood for over a decade, even as the company grew and changed at a rapid pace. It was kept fresh with the removal of the shadow, then the removal of the embossing, and then the integration of Google Doodles from their users every so often to keep things exciting and unpredictable.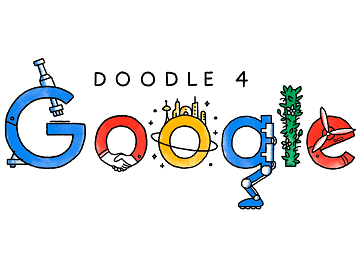 Source: Google
Finally, in September of 2015, we said goodbye to Catull and hello to a custom sans serif geometric font: Product Sans. The typeface is simple and generic, alluding to the ease of search that Google provides across endless industries. But they haven't completely lost their whimsical touch; sneak a peek at the "e" on the end.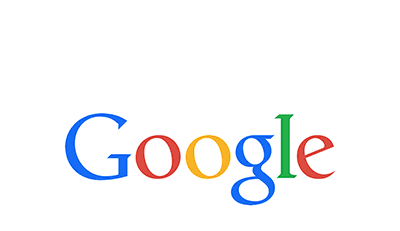 Source: Google
Microsoft
Traf-O-Data was developed in 1972 to analyze traffic data. It was definitely not a household name at the time. Good thing they grew into Microsoft.
Whether you're still stuck on Internet Explorer, using the Office Suite or their entire operating system, Microsoft has proven itself as a staple in our world.
Bill Gates himself, along with Paul Allen, designed Microsoft's first logo in 1975 - a groovy, disco-esque representation of the company that was very appropriate for the time.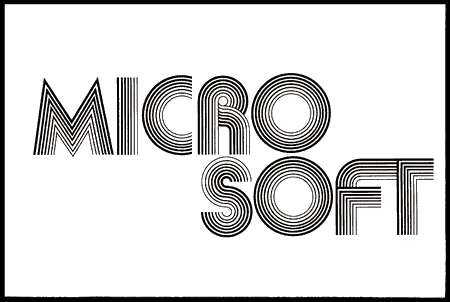 Source: Microsoft
That probably wouldn't go over so well today. In 1980, Microsoft partnered with IBM and was becoming increasingly popular among professionals and hobbyists. With a new decade came a new typeface: black, bold, and bizarrely resembling heavy-metal band Metallica.

Source: Microsoft
In 1982, Microsoft said goodbye to their Metallica logo and exchanged it for a geometric, sans-serif font with an "O" made of three concentric circles and horizontal lines. This "O" was, and still is, a cult favorite among loyal Microsoft fans, so much so that it has its own name: the blibbet. When this logo was retired, a campaign to "Save the Blibbet" was launched, and ultimately failed.

Source: Microsoft
Instead, Microsoft moved on with in-house designer Scott Baker in 1987 to rebrand itself to reflect the new era of computing and the shift in the company's vision. Baker explains that the Blibbet was history, and the "new logo, in Helvetica italic typeface, has a slash between the 'o' and the 's' to emphasize the 'soft' part of the name and convey motion and speed."

Source: Microsoft
This Pac-Man looking "o" within a bold, condensed Helvetica was a huge success and stayed in place for 25 years.
In 2012, Microsoft finally moved away from the black-and-white tradition they'd held since their conception in order to give a little more pizazz.
The newest logo has both a logotype and icon component. In regards to the logotype, Microsoft's blog writes, "we are using the Segoe font which is the same font we use in our products as well as our marketing communications".

Source: Microsoft
The symbol, on the other hand, "is important in a world of digital motion. The symbol's squares of color are intended to express the company's diverse portfolio of products."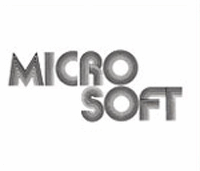 Source: Stellenbosch Academy
Apple
Taking a bite out of an apple will never be the same. Oddly enough, Apple's logo wasn't an apple to begin with.
Co-founder Ronald Wayne designed Apple's first logo in the 1970s based on the man who transformed science all because an apple fell on his head. In this first logo, Isaac Newton sits beneath an apple tree as he reads a book. Along the border reads, "Newton - - - 'A mind forever voyaging through strange seas of thought - - - alone." The ribbon wrapped around the image reads "Apple Computer Co".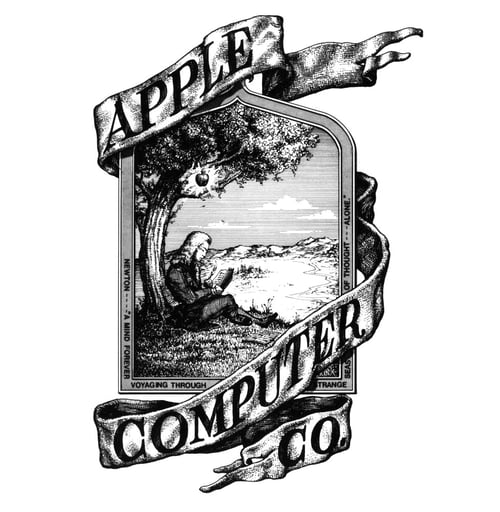 Source: Fine Print NYC
With its heavily detailed design, this logo would have been better off hanging over a mantel shelf. Steve Jobs thought so too.
Jobs hired Rob Janoff, who created the classic image of the bitten apple that was quickly put in Newton's place. The original Janoff logo featured stripes of the rainbow to nod towards Apple's computer, Apple II: the world's first color display computer. The order of the colors had no particular meaning, other than the green stripe at the top because Jobs said "that's where the leaf was." The rainbow logo was used from 1976 until 1998.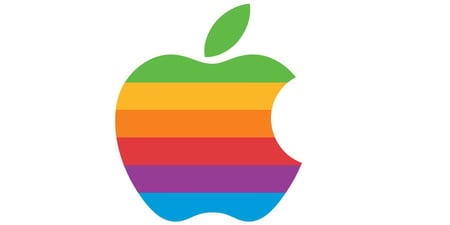 Source: Apple
The bite-from-the-apple logo went on to become one of the most widely recognized logos in the world. The bite was applied to the apple to differentiate it from a cherry tomato, but also is an appropriate play on words for nerds as a reference to bite/byte, which fit perfectly for a computer company.
In 1998, Apple went through a rebrand and the entire personality of the company went through a makeover. The new, monochromatic logo design was changed because of the change in hardware design. Apple computers now used metallic casing, and the logo reflected that.
Over time, the logo has seen a few different shades but remained simple. There was a translucent version, a glassy version, an aqua version, and a chrome version. Today, Apple has reverted to its most basic form: the monochrome logo.

Source: Apple
Apple's logo reflects knowledge, trust, and, most importantly, simplicity.
Survival of the fittest
Examples of logo evolution among these tech giants is just the beginning. Almost every big name in business has gone through a change. A new product, a new CEO, a worldwide expansion. In order to keep everything in sync, that logo change, while sometimes exhausting, is what keeps things interesting.
Learn more about brand elements necessary for a cohesive identity.