Interviewing for my position at G2 was one of the moments I was most nervous about in my career. If you're about to interview for a new job, I'm sure you know what I'm talking about.
Sweaty palms, fidgety leg bounces, and an increased heart rate are just a few of the signs that I'm about to go through an interview. Being nervous isn't necessarily a bad thing, but typically the more nervous you are, the less confident you are about the situation.
In fact, the interview process can induce anxiety no matter which side of the table you're sitting on. For interviewers and hiring managers, establishing a structured and consistent interview process can streamline the task of bringing a new person to the team. For candidates, having the process laid out clearly can reduce anxiety and provide a more accurate depiction of their skills and abilities.
What are the interview steps?
The steps in an interview consist of stages built for hiring new employees. The interview process normally begins with a well-written job description, scheduling phone screenings or preliminary interviews, conducting in-person interviews, choosing candidates, and extending an offer.
7 Interview Process Steps
A detailed job description
Application
Complete a phone screen
In-person interview
Skills test
Final review and feedback
Offer the position
While that's a high-level overview of a typical interview process, a more detailed description of each stage can be found below. No two organizations are exactly the same, so it's important the interview process accurately reflects your company culture and values. Job candidates should expect to learn about your company through the process just as much as you're learning about them as a candidate.
TIP: Do more than conduct interviews; hire the best candidate with recruiting software.

Interview process steps
This process is typical for many workplaces, but can differ across industry and position.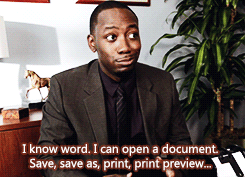 1. A detailed job description
Before posting a job or accepting applicants, it's important to have a detailed and accurate job description. This ensures any applicants have clear expectations of the role. Be sure to include specific duties, software, and responsibilities candidates should expect. A good description will help save the time of recruiters and possible candidates by weeding out those who don't see themselves in the role. Keep in mind that the goal of a job description is to attract top talent to apply so craft accordingly.
2. Application
After reading the job description, candidates should be encouraged to apply if they feel they meet the expectations of the role. An application should make it easy for a candidate to provide the necessary information about themselves and their qualifications. Almost nothing is more frustrating than uploading a resume and then being forced to manually input all the information you just shared through the resume. Depending on the position, it may be helpful to ask applicants to include a link to an online portfolio or other samples of their work.
3. Complete a phone screen
After advancing a candidate past the initial application, a phone screen may be necessary. A phone screen is a short phone conversation (roughly 15-45 minutes) to verify some of the basic requirements of a position such as education, location, and necessary skills. This saves time on both ends of the conversation and can help ensure each person's goals are in line with each other.
Some companies may opt for a video interview in lieu of a phone screen, but they often serve the same purpose.
4. In-person interview
Perhaps the most traditional stage in the interview process is the in-person interview. There are a few ways this may manifest itself. Typically, it's common for candidates to interview with a manager for their role. A candidate may also be interviewed by multiple people, employees they could be managing themselves, or company executives.
The in-person interview is sometimes the final stage, and often the most telling for a candidate. It's important for each person involved to be prepared and have substantive questions for each other.
5. Skills test
A skills test or demonstration is often required in order to show how a candidate approaches a specific situation they would encounter within their role. These tests or demonstrations should be judged objectively in order to determine the candidate's quality of work.
For example, in interviewing for my content marketing role at G2, I was tasked with writing a short article following certain company guidelines. A software developer may be asked to debug lines of code. A candidate for a sales role may be required to present a pitch. All of these serve to showcase an applicant's ability to serve in the role they desire.
6. Final review and feedback
Following the skills test and in-person interview, the candidate should be informed of their performance. A good interviewer will provide detailed feedback on what they liked about the candidate's performance, but also any reservations they may have. This type of transparency throughout the interview process makes each candidate feel valued, whether they receive an offer or not.
7. Offer the position
After providing feedback, candidates should be expected to receive an offer (or rejection) in a timely manner. Candidates may be applying to more than one company, and interviewers are looking to fill a role. It's in nobody's best interest to let time go to waste. This can lead to candidates feeling "ghosted" and having a poor perception of the company.
How to withdraw from the interview process
Throughout the entire interview process, either party may come to the realization that it's not the correct fit. As a candidate, a polite email informing the recruiter or hiring manager that you've decided to withdraw is often enough. Thank them for the time and consideration and move on.
As a recruiter, you will inevitably have to inform candidates that they no longer meet the criteria of the position. Again, thanking candidates for their time and consideration of the company is important. Providing the candidate with specific feedback in why they may no longer be considered may also showcase goodwill if done correctly.
Final thoughts
Whether you're a recruiter or a candidate, having clear expectations of an interview process helps save time and resources. The interview process is often a person's first experience with a company, so creating an experience that is meaningful and informative.
Wondering where to go from here? Check out this video interviewing software to make recruiting new talent a breeze!