If your website has e-commerce functionality integrated into the fabric of your business, you know that advertising capabilities span multiple channels and budgets.
However, deciding which of each of these to use can be challenging and, ultimately, leaves you wondering how you can best spend your ad dollars showcasing your products or services only to those who are interested in viewing them.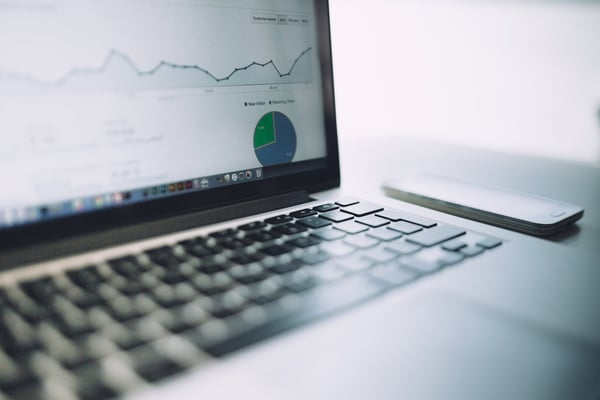 For the sake of this example, let's say that your business sells evening gowns and accessories.
You'd likely want to target women in your advertisements and narrow the fields to ensure that women with similar interests, matching demographics, and the appropriate income levels will see your products.
One possible attempt is addressing the ads to online women magazines and forum websites. However, there is a small chance the women who log on to women's forum are looking for an evening dress, rather than for a childcare life hacks.
A surefire way of advertising your products to your target audience is an interest-based advertising initiated in 2009. Have you ever heard of behavioral targeting? Yes, and you can reach it through a Google AdWords campaign on "Interest-Based" advertising from your display network right now.
What exactly is interest-based advertising?
This form of behavioral advertising faces a strong demand in the e-commerce market, and the question "why?" is surfacing.
It allows you to forget about choosing the websites and pages to display your products on, but rather show them to the users who have certain characteristics based on online browsing behavior.
With interest-based advertising, you are not chasing blind with hope to attract a potential customer, but targeting directly to interested visitors of websites.
Google search advertising, in general, is one of the most efficient online marketing methods.
But why is it so good for increasing conversion rates? Because ads are targeted to keywords entered by consumers, thus, having a higher conversion ability.
Here are some statistics indicating interest-based advertising's undeniable success:
In 2016, digital search advertising spending in the U.S. amounted $29.24 billion;

In 2019, that number is projected to reach $40.6 billion.
However, life is rarely that simple. You shouldn't hope for luck and neglect the importance of a flexible approach to your advertising strategy.
According to recent research, only 11 percent of respondents among users agreed that search advertising was useful for them, where the majority (53 percent) claimed it was annoying. And still, more than 82 percent of users are more eager to trust print ads, rather than search engine ads.
Beware, though, you may need to opt-out dynamic search ad campaigns, create additional ads, or edit dynamic search ads in bulk.
In the same vein, we need to reckon with the social media advertising segment that amounts to $26.605 million in 2018.
What do all the services presented below have in common?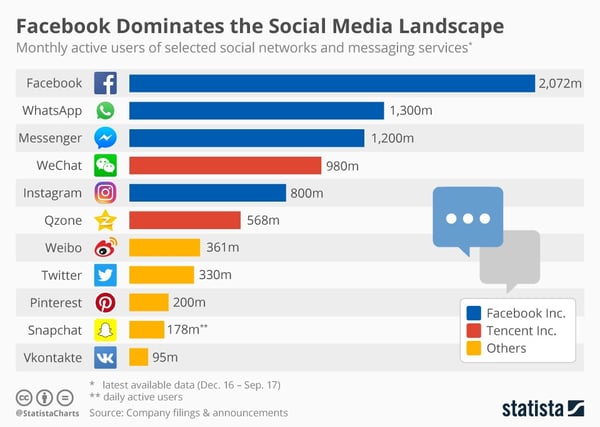 Source: Statista
Surely, all the networks are attractive to advertisers. Just as well as Google, social networks allow you to target visitors based on their behaviors and interests (likes, dislikes, browsing history, etc). That's the reason why many e-commerce owners choose multiple networks for advertising their products to find out which of them have the utmost influence on their audiences.
Anxious to get started?
Below shows a better appreciation of this type of advertising and shines a light on the things you need to know when starting.
How to launch interest-based advertising?
Before you start with all of your AdWords settings, pay attention to the following things.
If you want to juice your internet-based advertising up, you need to check all the preparations:
Make sure your website works smooth and fast. The quality of your e-store content in general is no less important than your future ads.

Get to know the people you're trying to reach. Make certain of the relevance of your ad:

Explain what makes you competitive,

Don't forget prices and promotions,

Use strong call-to-action (CTA) phrases,

Include all necessary keywords,

Make sure to link the ad to the right pages,

Don't forget about mobile optimization,

Create several templates and choose the best, and

Check for any mistakes.

Your ads can be showcased on mobile devices. Find out how to better your website navigation and usability on mobiles.

Learn whether your website is simple for Google to

understand

.

When running a multi-language store, create a new ad campaign for each store view.
When all is done, all that's left is to sign in to your AdWords account, click campaigns, choose search network only, and proceed to the dynamic search ads settings.
Interest-based advertising is the only approach that allows you to target a particular category on certain web pages related to keywords. This method provides you with more control over your advertising campaign than any other one. What's more, in terms of conversion, this is the most valuable way to generate more return on investment (ROI) by targeting ads closely to their recipients.
How can interest-based advertising better your conversion rate?
Investing money in ads without appropriate results can hurt your business, not to mention, conversions and SEO as a whole. Therefore, when starting a new advertising campaign, don't focus on the final result, but rather on the process itself.
Speaking of the major marketing key performance indicators (KPIs), Google AdWords is stated to provide the highest conversion rate and ROI, which is about 68 percent.
But how to bring it about?
The answer is simple, drill a little bit deeper into the consumer buying process to market to customers effectively. Normally, there are five buying stages any shopper goes through in a purchase circle:
Awareness

Consideration

Interest

Preference

Purchase
At each of these stages, visitors will ask different questions. A visitor who is already at the purchase stage won't be interested in pre-sale questions. That's why you need to explore the scope of potential questions belonging to each of the stages. The closer you get to your final goal, the higher your conversion rate will be.
Use your Google Analytics dashboard to review the behaviors tabs and understand how visitors' needs may change while browsing your website. Because your targeted users have already shown interest in your products, you need to use remarketing tactics. Conversion is better when retargeting is met, catering to the latest customers' needs.
Conclusion
Search advertising is so widespread because it's effective. Being launched timely, such an ad campaign can:
Provide you with numerous advantages over competitors, and

Drive more purchase-aimed leads back to your store.
In turn, the leads back mean a conversion and transaction increase. The interest-based advertising includes (at least) three killer terms merged together for better profit.
These include:
Displaying ads in search engine results,

The person concerned in the results, and

The keywords used to trigger the ads.
What happens when an ad matches a customer's query? You, as well as your client, achieve the desired effect.
Learn how software can help your interest-based advertising strategy by researching how digital advertising software can help your business.