When it comes to email marketing, subject lines are an introduction to the offer that follows.
Because email subject lines are the one single factor that prompts the recipient to either read on, delete the message, or flag it as spam, they can make or break a marketing campaign.
First impressions are difficult to alter, even more so in terms of online communication. The recipient doesn't know the composer or the people behind your brand. They are likely to form an everlasting impression solely on the quality of the communication you are getting across.
How to write an email subject line
In order for a subject line to stand out, it has to be attractive but also has to be consistent with the offer. For example, if you are announcing certain benefits, it's best to make good on your promise, otherwise, your offer will be discarded and the recipient will become uninterested in any other offers to follow.
The most important thing to remember when it comes to email marketing best practices is that you need to earn and keep customers' trust. Utilize all methods of stellar subject line composition to that end, and employ these efficient strategies to get your audience's attention as well as its loyalty.
1. Know your audience
Getting to know your audience is the first goal. Obviously, different target groups will look forward to different content. Older business people look for professionally-written and specific offers, while younger people like to keep things light.
If you are targeting more than one audience group, don't be lazy—write different emails for each.
Even if you get it right for the majority of recipients, there will still be some exceptions among your recipients. To avoid them filtering your messages as spam, make sure to include an unsubscribe button in each of your emails.
All good subject lines have one thing in common: they attempt to solve the recipient's problem. To learn what your audience is interested in, make use of demographics. There are different strategies when it comes to using buyer insights, and you may apply whichever you see fit. Don't overlook things like browsing history and cart abandonments. Cart reminders are often forgotten in email marketing, but they can actually add a lot of value to your campaign.
2. Use keywords
Unlike with web and social media content, subject lines and email campaigns don't necessarily need to feature keywords, but still, some words result in a higher email open rate than others.
According to Adestra and Smart Insights, the best performing subject lines include one or more of these words: alert, free delivery, available, news, and new.
Other high-ranked subject line keywords include: thanks, thank you, introducing, back in stock, breaking, golden, bulletin, order today, orders over, of selected, brand new, sale starts, great deals, iPhone, available, latest, and special.
According to global email marketing agency Alchemy Worx, which analyzed 21 billion emails sent by 2,500 brands, the five best performing keywords are: go, just, upgrade, content, and wonderful. These are closely followed by: congratulations, promotional, snapshot, deduction and voluntary.
3. Go the extra mile
No matter the approach you choose to grab the attention of the recipients, it is important to remember that the tone of your message (and the subject line thereby) should be aligned with your brand. Witty subject lines overflowing with emojis are hardly a good idea for, say, Rolex, don't you agree?
On the other hand, some brands are known for their comedic subject lines, which have become their trademark somewhere along the way. A good example is BuzzFeed, whose subscribers eagerly await every following message due to them being hilarious.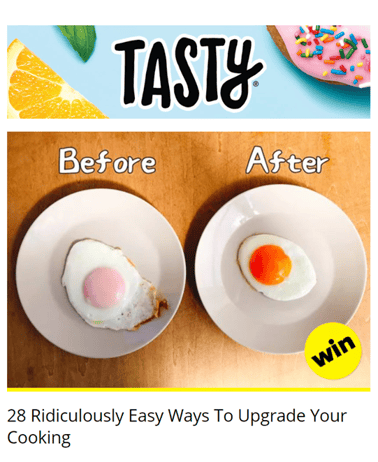 Thrillist is another good example of how serious topics can be presented in a lighthearted way. Take their topic of prison food as an example: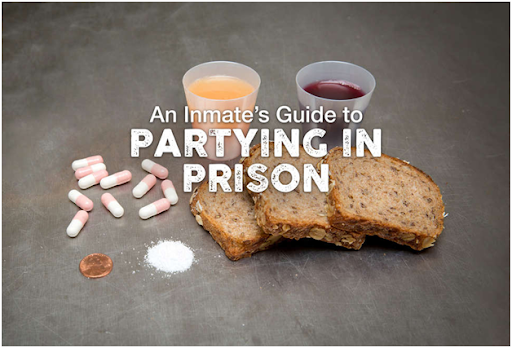 Generally speaking, subject lines that prompt the recipient to read the actual offer are considered universally efficient.
Here are some examples:
"Don't Open This Email" (Manicube)

"Your 7-figure plan goes bye-bye at midnight…" (Digital Marketer)

"A faster donkey" (The Hustle)

"Deals that Make Us Proud (Unlike Our Nephew Steve)" (Groupon)
As you can see, some of the most efficient email subject lines create a sense of urgency without appearing overbearing, which is usually considered spamming. Limited-time offers are catchy in that they must grab the recipient's attention and be well-timed.
One of the most effective subject line strategies applies to recipients' curiosity, while at the same time addressing their pressing needs. Uncover needs using demographics—as for triggering curiosity, the key lies in witty subject lines.
As a rule, subject lines that make people laugh are universally welcome, but they don't excuse you from the need to make the message in the email itself well-aligned. If you forget this, people will be disappointed with your content.
4. Personalize
Whatever your choice of strategy, always apply personalization. This is the number one rule of email marketing done right. Communication with customers remains the one single most important factor in keeping people loyal to your brand, in the same way traditional marketing does.
Address people by their first names (use the subscribe forms to determine this) and avoid generalizations at all costs.
TIP: Does your email marketing software allow you to personalize subject lines? Browse alternatives here:
5. Carefully consider promos
Now, it's important to understand that promotions are generally welcome, but only relevant promotions that are not overbearing. In simple words, that means the frequency of your emails is crucial.
Sending event promotion announcements every day until the actual event is likely to annoy even those people that otherwise might have been interested in the offer (another thing you may conclude with the help of demographics, e.g., search history and shopping cart abandonment).
It is better to plan your campaign in that way that it will build on the upcoming event (e.g., sales or promotions) by announcing the event and sending one timely reminder.
In cases of holiday and annual sales, things become even easier, because everyone actually expects a promotion or two. For such campaigns, emails should state the benefits clearly, while subject lines should provide a glimpse into how your offer is better than those of your competitors.
Finally, all your efforts will be in vain if your message doesn't include a well-defined and clearly visible (not to mention tempting) call to action. Make certain that your webpage is mobile-ready because the majority of emails are accessed on mobile devices.
On that note, mind the length of subject lines. According to Marketo, 41 characters (about seven words) is the best practice.
That's all on the subject
More or less, these are the basics of writing stellar subject lines. As is the case with everything in life, perfection comes with practice, so don't be afraid to experiment. Encouraging feedback to elevate the customer experience is the best way to improve your campaigns, including your subject lines, so keep the communication going.
Don't worry—once you establish the best course of action, your customers will actually look forward to your offers.
Learn other insight and tips on how to craft the best marketing emails with our email marketing hub, chock full of over 25 useful resources to make your emails stand out from the competition!