You've poured your heart into your website. It's taken your blood, sweat, and tears to get it perfect.
Now what?
After you've mastered the art of website building and your website is launched, it's time you created a plan of action on how you'll get traffic to your site. No matter what type of website you've built, chances are you want customers or viewers of your content to see it. This, of course, is easier said than done. And chances are it won't happen overnight (unless you're really, really lucky).
If you're unsure where to start, check out these ways of getting traffic to your site:
Building traffic to your website
Your website's traffic will be both a gauge and a driver of your business' growth. You'll have your "best day ever" in terms of traffic and will already be thinking of what comes next. These numbers will give you a better understanding of how well your marketing efforts are working and help you learn more about your customers.
But first, you need to reel those visitors in. Let's explore how to do so.
1. Create engaging content
By now, I'm sure you've heard the phrase Content is King.
Heck, I've even said it a bunch of times in my own articles. There's no escaping the fact that your website is going to need content, and content that ranks. Whether you're writing it yourself or employing a team of content creators, this is an essential step to getting traffic.
It's also important that your content doesn't become outdated. Updating your content regularly will allow you to extend the lifespan of some of your best and highest-traffic posts. Do any of your older posts need a makeover? Have there been any new advancements or discoveries on a topic you've already written about? If so, it's time for some updating.
2. Write clickable headlines
Your content could be the most unique and most interesting new article out there, but no one is going to click on it if you write a boring headline.
Headlines are one of the most important parts of your content, so treat them as such. Don't do them last minute and don't treat them as a "one and done" part of your process. Come up with more than one, make it unique, useful, specific, and convey a sense of urgency. Then, pick the one you like best.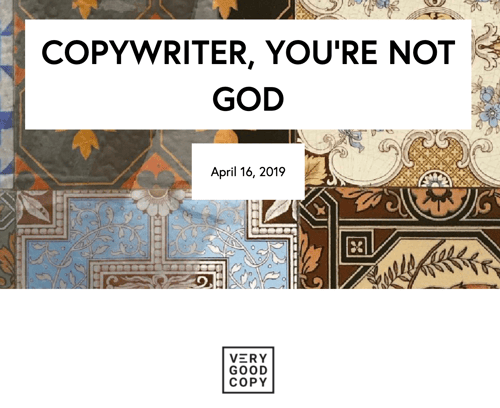 Source: verygoodcopy.com
Whether you're a copywriter or not, you can't deny the clickability and uniqueness of that headline.
3. Be all about guest blogging
For those who think guest blogging is dead, you thought wrong. Not only should you be considering writing a guest blog for someone else's website, invite others to write a guest blog on yours. Having an industry-expert publish a post on your website, or turning an interview into a blog post, will help bring traffic to your website.
Identify complementary businesses within your field or with an audience relevant to your website and see if you can contribute to their blog. Guest blogging is a two-way street, one that could potentially get your website traffic. Especially since they are likely to share and link to their guest article, bringing in new readers to your site.
If the idea of guest blogging intrigues you and you're interested in being a guest blogger for G2, sign up to be a contributor and join our content partnership!
4. Target long tail keywords
Your content needs more than just a popular keyword that people are searching for, it also needs to target long tail keywords. Sure, short tail keywords may be searched more, but they're harder to rank for.
When you target long tail keywords, you have a better chance of ranking higher for certain queries that are specific to your product or services, thus getting more traffic to your website.
Think about how you use search engines. Chances are you've noticed yourself asking longer questions, especially when using voice search.
5. Use engaging graphics
No one likes visiting a website and seeing a large and ominous block of text on the homepage. Because of this, choosing the best images for your website is a vital part of the website building process.
Not only do you want them to be high-quality, unique (aka not a stock photo), and engaging, you need to make sure they're fully optimized and that they don't slow down your site.
Sure, that's a lot to ask from an image, but it's worth it. When was the last time you waited more than ten, or even five, seconds for a site to load? Probably never.
6. Don't forget about video
Once you've added some high-quality images, consider adding video to your website, too. Not only will the right video attract new visitors, but it will also make your site more engaging. Whether it's a homepage video, a case study or testimonial, or a video showcasing your products, don't underestimate the power of what video can do.
Plus, studies have shown that viewers retain information at a higher rate with visual material rather than text. So, when you incorporate both engaging images and video into your content marketing strategy, you'll not only hold the attention of your audience but also boost traffic at the same time.
7. Links, links, and more links
You've probably noticed that throughout this article I have added many links that bring you to articles that give you additional information about specific topics.
This is me linking internally throughout this article. As you create and publish content, be aware of opportunities for internal links. Not only does this help SEO, but you're also providing a better experience for your users and ensuring they stay on your website and keep reading what you have to say.
Similarly, you want to make sure links to your content exist beyond your website. Remember what I said about guest posts? Chances are when you invite someone to post on your website, they will share it on theirs, giving you what's called a backlink.
Backlinks from complementary businesses or influencers within your industry will not only get your business in front of a larger audience, but it will also drive traffic to your website. Plus, Google sees the weight and importance of backlinks, and the more you have, the more it will view your website as a trusted source by others. More trust equates to higher rankings in its search engine, which leads to more traffic.
8. Make the most of social media
If your company doesn't have a social media presence, stop what you're doing and make, at the very least, a Twitter account.
I could spend a long time explaining the benefits of a social media marketing strategy, but let's start with the basics. First and foremost, you could write the best and most awe-inspiring content, but you need to do more than just hope people will find it. One of the best ways to use social media channels is to promote your content.
Twitter is great for short blurbs about your blog, and include at least one hashtag to extend your reach to those searching for your services. Don't forget to make the most of your timing and check out the best time to post on Twitter. It could be the difference between two retweets and 20 retweets.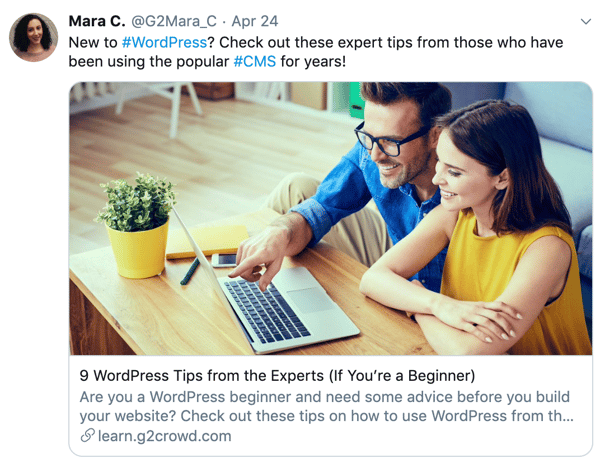 On a similar note, don't forget about LinkedIn. While it's the world's largest professional social network, it's also a great place to boost your content and get it seen by those within your industry.
9. Don't count out email marketing
It's easy to get caught up in new age marketing on social media and forget about the tried and true -- email marketing.
This traditional tool can still be beneficial to gaining traffic, as a successful email blast can result in a spike in visitors. Especially if you have an announcement like a product launch or you're offering a new service. Of course, don't bombard people with relentless emails, as this is a sure way for your emails to go directly in the trash.
Like thinking of the perfect headline, don't underestimate the power of a trendy and thought-provoking subject line. 35 percent of recipients open emails based solely on the subject line.
Unsure how to make the most out of an email marketing campaign? Check out the leaders in email marketing software to help streamline this process.
10. Set up a Google My Business page
Have you ever searched for something on Google, only to find the answer waiting for you in the Google My Business page of a specific company? Or maybe you've gone to a certain company's website directly from this page?
I know I have given tons of websites traffic this way, so don't miss out on the chance of setting one up for your company.
There are many advantages to creating a Google My Business page. For starters, it's free and easy to do. It also allows your website to show up in searches that pertain to your business and its location, which will increase your visibility to potential customers. Plus, it'll make it easier for your business, and its website, to be found in mobile search, which has surpassed search on desktop.
11. Be consistent with your brand's message
The theme and overall vibe of your website are important, but it can also be a factor when it comes to your traffic numbers.
For instance, think about the design elements of your website, its logo, and color scheme. All of these elements should be used consistently and with everyone at your business. Do your employees have a company Twitter account? This is a great way to show off your logo and the message behind your brand.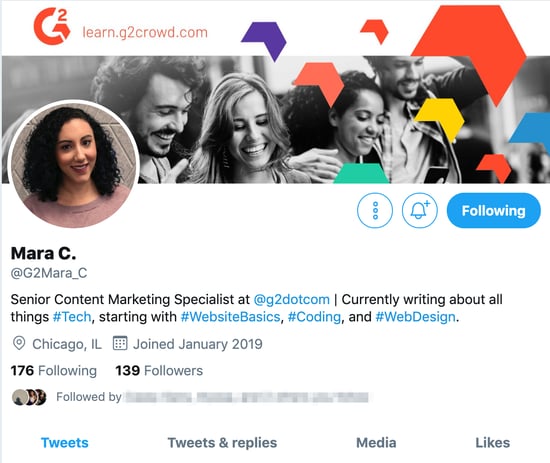 It's also important that you choose content that reflects your brand. If you're a company that sells skincare, you're not going to write a blog about the latest trend in crewneck sweaters. Doing so is a great way to confuse your readers and get them to bounce off of your website.
Related: Now that you have made the right efforts to boost your website's traffic, check out how to track it with a website traffic business report.
Build it and they will come
Unfortunately, that's not true about website traffic. It takes some effort on your part and it's okay if it happens slower than you had hoped. However, stick to these 11 ways of getting traffic and you'll likely be pleased with the results.
Interested in learning more? Find out how often you should update your website and the seven website KPIs you should be tracking!