There are many reasons why using an internet-based phone service can be useful.
For travelers, you can make and receive international calls at a much lower rate than most mobile providers charge. Additionally, if you have multiple phone numbers (i.e. work, personal, etc.) you can field all incoming calls and texts to one universal number.
While there are many of these services available, a popular choice for many consumers is Google Voice.
Google Voice is a telephone service that allows you to use one phone number across multiple phones. By creating a Google Voice number, users can make and receive calls, block numbers, and even send text messages. It's available web browsers, Android, and iOS, making it easily accessible for all use cases.
Best of all? It's entirely free to use. You just have to sign up.
How to sign up for Google Voice
Head to voice.google.com
Browse available area codes
Select a Google Voice number
Verify your account using your existing phone number
If you're curious to try it out for yourself, keep reading. We'll walk you through each step you need to take to get started.
How to get a google voice number
Before we begin, it's important to note that you need to have a Google account to use Google Voice. If you already have one, feel free to skip ahead. If not, be sure to create one. It will only take a couple of minutes and requires you to fill out some basic information.
1. Go to voice.google.com
This step is pretty straightforward. Once you're logged in to your Google account, head to www.voice.google.com.
2. Browse available area codes
On this screen, Google will prompt you to enter an area code. If your location services are enabled on your device, Google will automatically pull up a few suggested area codes for you to choose from.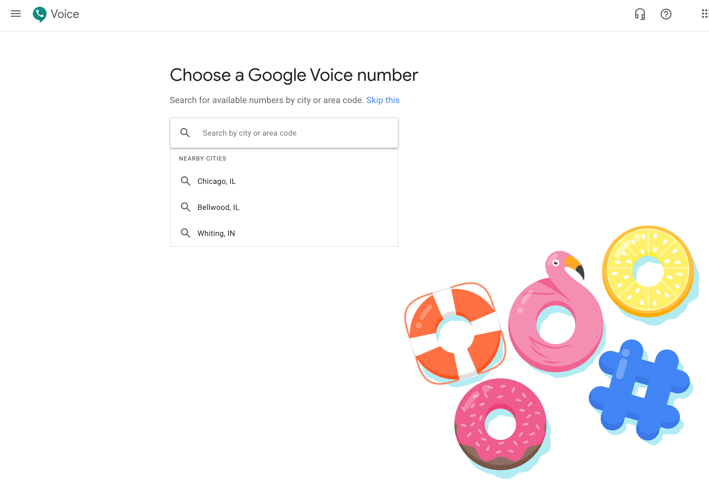 Google allows you to choose any area code, as long as there are numbers available. For example, if you live in Chicago, IL but do business primarily in Charlotte, NC, it might be a good idea to select a Charlotte-based area code.
3. Choose a Google Voice number and click "Select"
Once you find a phone number that suits you, simply click "Select."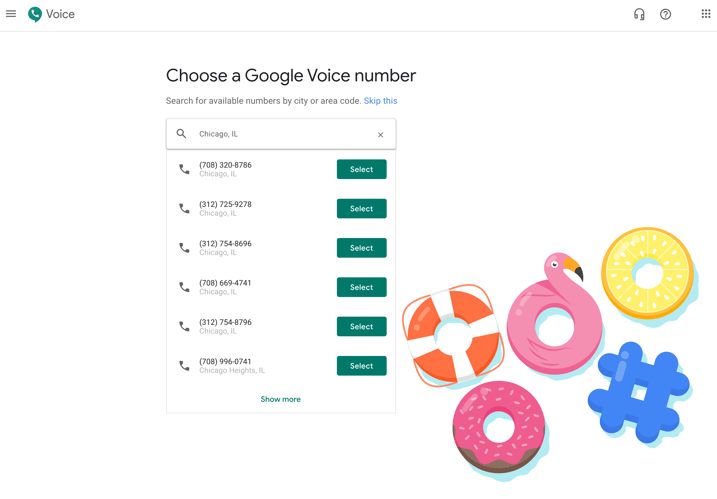 4. Verify your existing phone number
The final step is to verify your Google Voice account with your actual phone number. This is an internet-based service, which means it can't create a phone number for you in the way a mobile provider can.
Click "Verify" in green to proceed.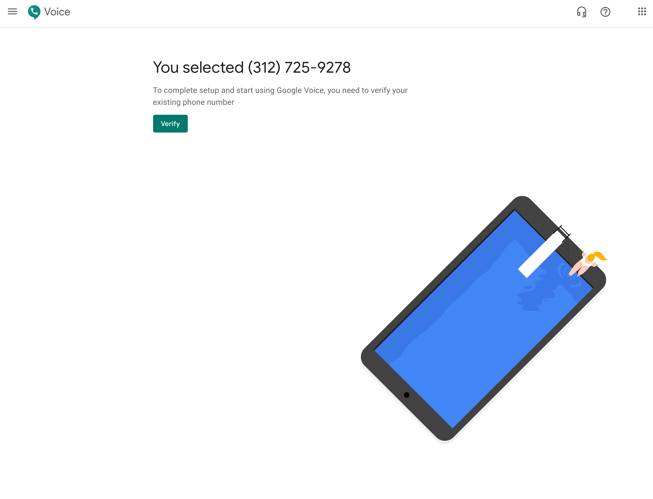 On the next screen, you will be prompted to enter your existing phone number. This is the number that will be linked to your Google Voice Account and receive inbound calls to your Google Voice number, so be sure to select one that you use often (if you have multiple).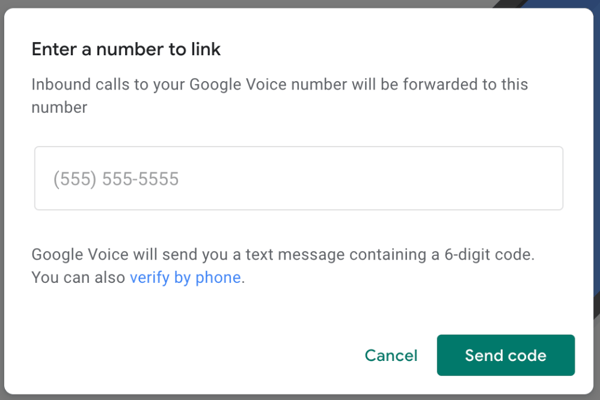 After entering your phone number, click "Send code." This will send you a code via text message, which you will then enter on the next screen.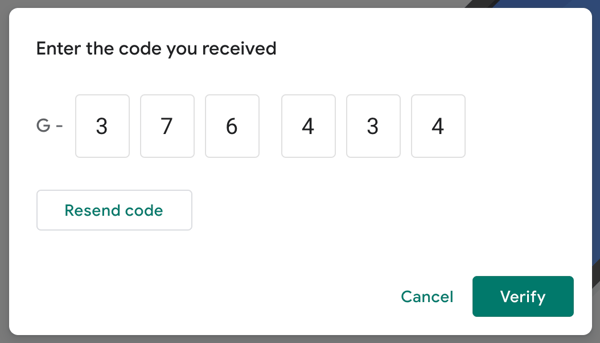 Once you enter the six-digit code you received and click "Verify" - you're done! The final screen will show you your new Google phone number.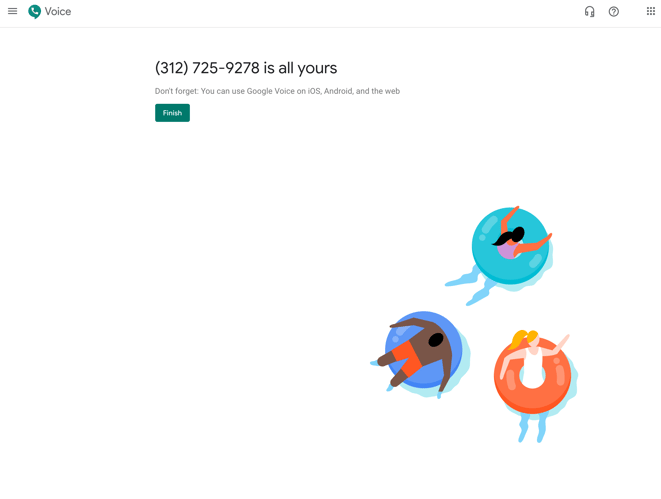 To click through to the dialer, select "Finish."
TIP: Domestic calls are free but Google does charge a competitive rate for international dialing.
Let's get dialing
Whether you're making personal or business calls, Google Voice can be an incredibly useful tool. Now that you have your account set up, you can take advantage of all its features and capabilities. All that's left to do is start dialing!
Do you use Google Voice for work? Share your honest feedback and insights by writing a review on G2.