What is it that makes renewing a passport so daunting?
I ask this as someone whose passport expires in two months...and who needs a valid passport in four months. The clock is ticking, but let's get through this together, shall we? You'll be buying stamps to send your application in no time.
How long does it take to receive a renewed passport?
Routine service: 6-8 weeks
Expedited service: 2-3 weeks (requires extra $60 fee)
Read on to find out more about the process of renewing a passport.
How long does it take to renew a passport?
The good thing about renewing a passport is that you can do it in your pajamas. While applying for a new passport can only be done in person, passport renewal must be done using the United States Postal Service.
The necessary documents
Make sure to include all the items listed below, or your application will be sent back and you'll have to start the process all over again.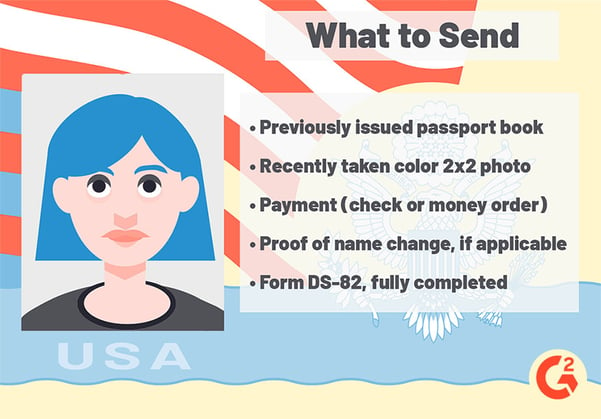 Passport book eligibility
There are several requirements that have to be met to be able to renew a passport by mail. Unfortunately, if your passport book doesn't meet all of these, you'll need to apply in person for a new passport.
The previous passport must be undamaged, issued fewer than 15 years ago, issued at age 16 or older, and in the passport holder's current name (unless documentation of a legal name change is provided).
Passport photo
Applicants are required to provide a 2-by-2-inch color photo with their renewal application. You can have your passport photo taken at a number of businesses, as well as some post offices. It's acceptable to take a photo at home as well, but make sure the photo meets all of the requirements regarding clothing, facial expression, pose, size, resolution, and lighting – of which there are many.
Payment method
The Department of State only accepts checks or money orders made payable to "U.S. Department of State." The renewal application fee for adults is $110 for a passport book, $30 for a passport card, or $140 for a passport book and card together.
If you would like to have the processing of your passport application expedited, add an additional $60 to the application fee and write "EXPEDITE" on the outside of the envelope. This will allow you to receive your passport in 2-3 weeks instead of the routine 6-8 weeks.
To shave a little more off of that time when applying for a passport book (cards are not eligible), add another $16.48 to your total to receive 1-2 day delivery service.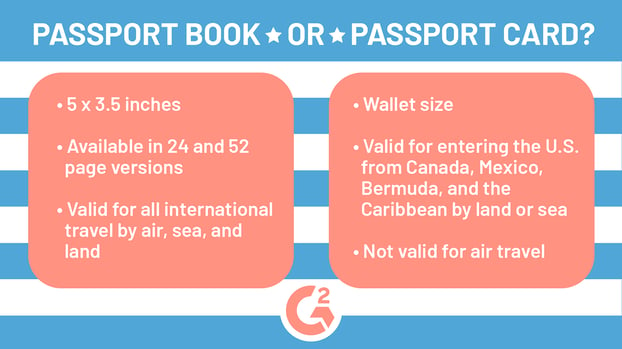 Proof of name change
If you still have the same legal name that's listed on your previous passport, you're all set! However, if you've changed your name due to marriage, divorce, gender transition, or any other reason, you will need to include legal proof of the name change. A certified copy of your marriage certificate, divorce decree, or court-ordered name change document is the only proof that will be accepted.
Form DS-82
To renew a passport, print and fill out form DS-82 using a black pen. The passport photo must be attached to the form in the area indicated with a staple in each corner.
Where to send your passport renewal application
It's crucial to use the United States Postal Service to send your application – UPS, Fedex, and other delivery services won't be able to deliver to P.O. boxes. The Department of State also recommends using an envelope large enough to fit the form without folding it and choosing a trackable delivery method through USPS. Consult the table below to find out which address to use, and don't forget to write "EXPEDITE" on the envelope for expedited service.
Routine Service:
(Residing in CA, FL, IL, MN, NY, or TX)

Routine Service:
(Residing in any other state or Canada)

Expedited Service:
(Residing in any state or Canada)

National Passport Processing Center
Post Office Box 640155
Irving, TX 75064-0155

National Passport Processing Center
Post Office Box 90155
Philadelphia, PA 19190-0155

National Passport Processing Center
Post Office Box 90955
Philadelphia, PA 19190-0955
Don't let time run out
Hopefully, you don't need your passport in sooner than two weeks. Just don't delay - the longer you wait to renew your passport, the more expensive it can be to get one in time for your travel plans.
Renewing your passport for a business trip? Check out our business travel packing list to make sure you don't forget anything crucial!