Hard drive recovery can be a scary task, especially if you've just lost priceless photos, videos or business files.
But hope is not lost. The backup software market is designed specifically for hard drive and file recovery software. These products provide users with tools to repair or recover files.
Some tools even have guided user interfaces to help navigate storage and select files for recovery. Others provide tools to rebuild or restore damaged or corrupted files.
Your software options depend at least in part on your budget. But there are also free backup software and hard drive recovery solutions available with limited feature sets.
Best Hard Drive Recovery Software
This list includes file recovery tools with hard drive recovery capabilities. Our file recovery software category includes more than 50 tools and over 100 validated user reviews on G2 Crowd as of Nov, 20, 2018, and only represent a portion of the 340-plus backup software offerings listed on our platform.
---
Reviews: 25
Rating: 4.3
Price: Free Version Available (Paid Editions: $69 – $499)
MiniTool provides features ranging from online file storage to backup and recovery. It also has a number of free tools for backup, data recovery, partitioning and mobile data recovery.
The free data recovery tool provides 1 GB of data recovery capabilities for unlimited devices, as well as tech support via email. MiniTool also offers freedom to upgrade plans at any point.
Paid editions of the personal data recovery solution offer increased storage, support, and scan-result loading capabilities. The business versions also facilitate scanning and recovery for lost files on Windows Server.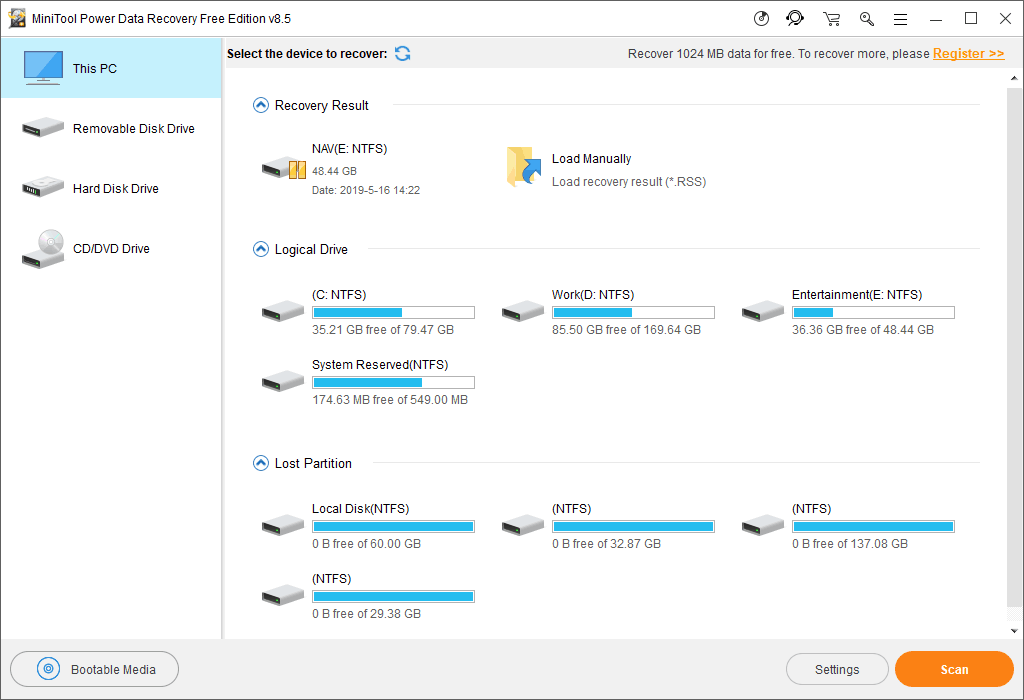 Image Courtesy of MiniTool Software
---
Reviews: 13
Rating: 4.0
Price: Free Version Available (Paid Editions: $39.95 – $199.88)
Wondershare provides data recovery solutions for both Mac and Windows devices. The paid editions are capable of recovering a variety of file types for desktops, memory cards, hard drives and other removable devices.
It also offers a free tool specifically for hard drive recovery called the Recoverit Hard Disk Recovery tool. The product scans a device's hard drive to detect recently deleted items that may be difficult to find. It then provides a preview of scanned files to restore before deleting them.
Wondershare also offers free tools designed for data recovery on flash drives, memory cards, SSD data and SD cards. Additionally, the solution offers file repair tools for documents, spreadsheets, video and email.
Image Courtesy of Wondershare
---
3. Stellar Phoenix Windows Data Recovery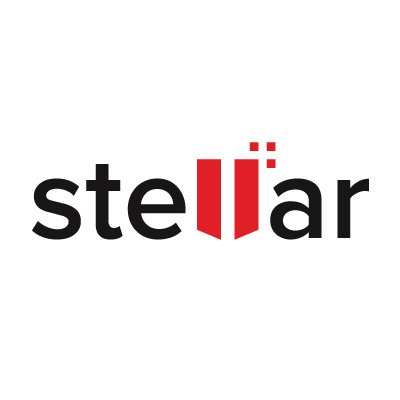 Reviews: 3
Rating: 4.8
Price: Free Trial Available (Paid Editions: $69.99 – $999)
Stellar Phoenix is a Windows-centric recovery and repair tool provided by Stellar Information Technology. The company offers a variety of features ranging from data and email recovery to file converters and server backup.
Stellar Phoenix is not a free tool, but the company offers opportunities for extended trial periods. Users simply have to complete the purchase to retrieve recovered data.
The tool recovers data from formatted partitions to retrieve various file types, documents or emails stored internally. It can also recover deleted or lost data from unbootable systems and allows for 1 GB of data recovery.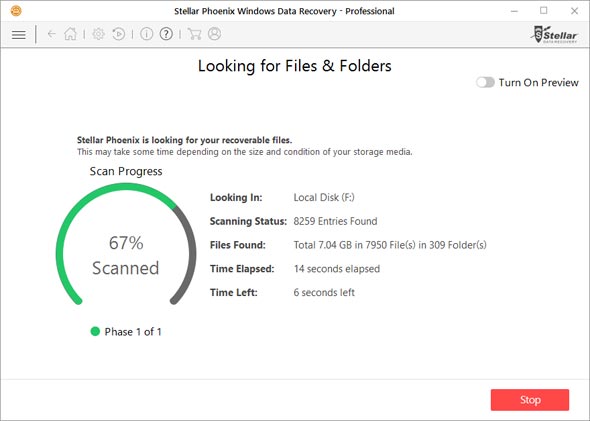 Image courtesy of Stellar Information Technology Pvt. Ltd.
---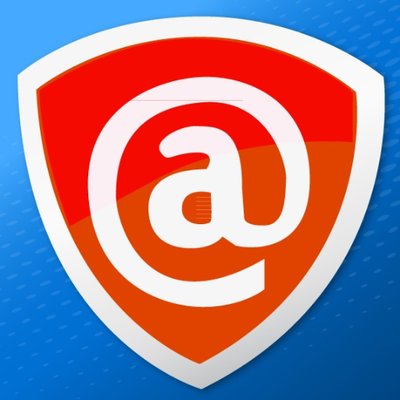 Reviews: 3
Rating: 4.5
Price: Freeware Available (Paid Editions: Start at $19.99)
Active@Disk Image is developed and maintained by LSoft Technologies, which offers tools for data security, backup and recovery. The company has a number of freeware solutions for IT management tasks including hard drive monitoring, partition recovery, hard disk erasure and hard drive image backup.
Active@Disk Image is free specifically for DOS, but not for Windows or Mac operating systems. Its capabilities include virtual disk creation, backup scheduling and raw disk imaging for virtually all file types.
The paid versions have a free 21-day trial, but range significantly in pricing between personal and enterprise offerings. The paid versions have increased endpoint usage and IT support, as well as support for a wider variety of server platforms.
Image courtesy of LSoft Technologies

---
Other Hard Drive Recovery Solutions
Online Backup Software
Online backup software protects sensitive business data in the event of a hardware malfunction, hacker penetration or other online threat. Cloud databases are the most common places to back up information, but on-premise servers and hard drives can be used as well.
Important benefits of online backup software include syncing information for automated backup processes, preventing data loss, and retrieving files remotely.
Hard Drive Recovery Services
Some IT services and computer repair shops will typically offer some kind of hard drive or device recovery service. These companies may be a one-stop-shop for all your basic IT needs, or they could be enterprise-grade data recovery experts capable of repairing entire servers.
Local business review sites and social media are good ways to find service providers. Be sure to carefully monitor reviews before choosing a provider, keeping important factors such as performance and professionalism in mind.
---
Next steps for selecting your free hard drive recovery software
With four total subcategories, nearly 350 products and thousands of reviews, G2 Crowd's backup software category is a large one. Those researching backup and data recovery products online can sift through hundreds of verified user reviews on G2 Crowd to find the best option.
Check out the backup software category where you can compare products, discover available features and read user reviews.
*User reviews may have been edited for grammar and spelling
*Data as of Nov. 20, 2018