Sexist marketing and biased advertisements that undermine women, especially in tech, have been around for years.
Tesla, Uber, Smith Barney, and many more companies have made headlines for various kinds of gender discrimination. For example, Facebook and nine employers using its job advertising platform were recently accused of "sex-segregated job advertising."
Google and LinkedIn have reported on how the global workforce remains predominantly made of Asian or white men, and despite efforts by companies to address diversity and inclusion issues, we continue to see discrimination at every level, starting with gender-coded ads.
Gender bias in tech
Over 50% of women in the tech industry believe that the issue is quite prevalent. In the chart below, the following question was asked: "Gendered wording in job advertisements for technical roles exists"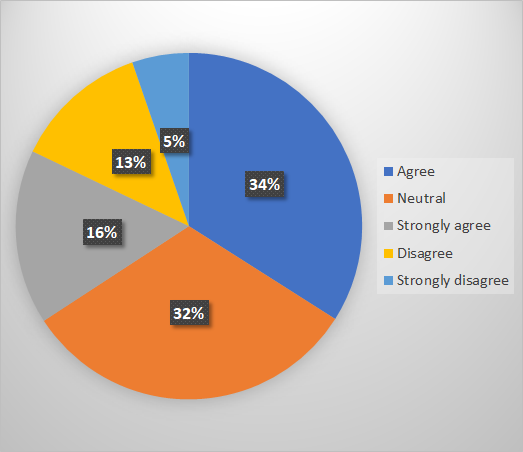 The survey showed that different responses to the question depended on the role the women in tech held in their respective organizations.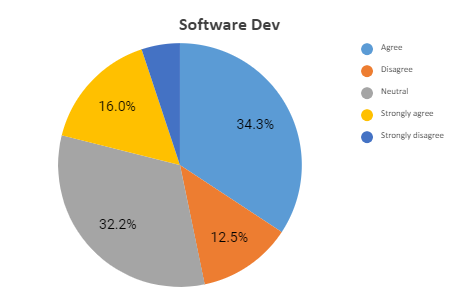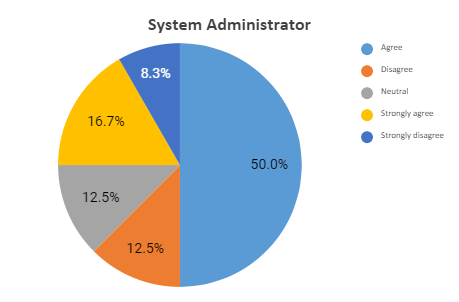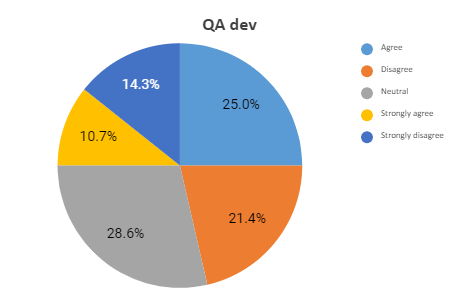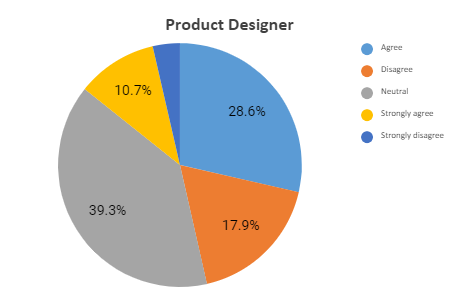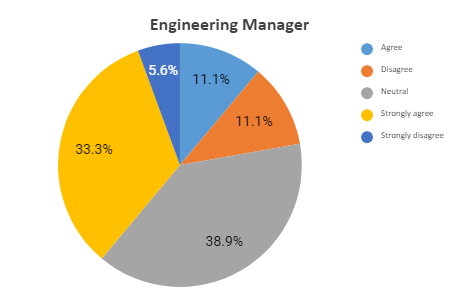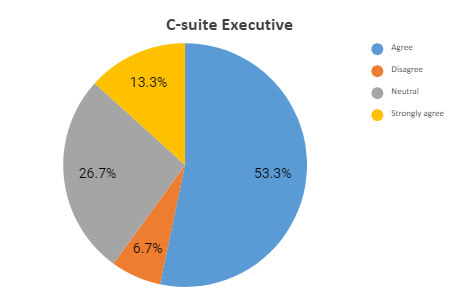 We then analyzed what people in different continents thought about gender-coded adverts for tech roles. In North America, 49% agreed. In South America, it was 77.8%, and in Africa, it was 50%. In Asia too, 50.1% of the respondents answered in the affirmative about subtle bias in the wording as did the women techies in Europe (51.8% agreed).
The trend is clear and distressing.
Is it indicative of the cultural and socioeconomic constraints (e.g. poverty, caregiving, forced marriage, myths, lack of easy access to proper education, domestic violence, pregnancy at an early age) of communities in these continents?
For example, in Latin America, data from UNESCO shows a gender gap in the enrollment and graduation rates in sciences. Only 36 percent of researchers in STEM fields are women in Latin America. According to our survey, biased job listings are most in these countries than in more advanced Western nations.
What's heartening is that early-stage tech startups and outfits such as Django Girls Arequipa, Ciber Feministas, Pioneras Dev, and Geek Girls Latam are working toward destroying the "machista" culture in these countries and helping women realize their potential in the tech space.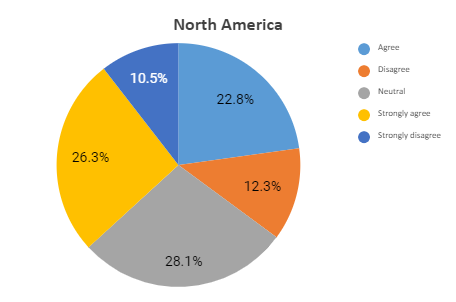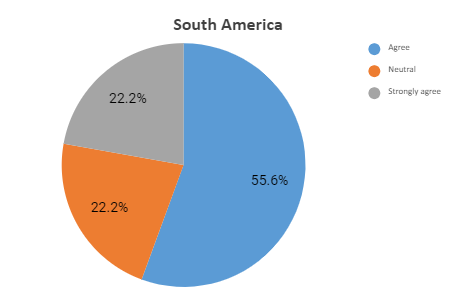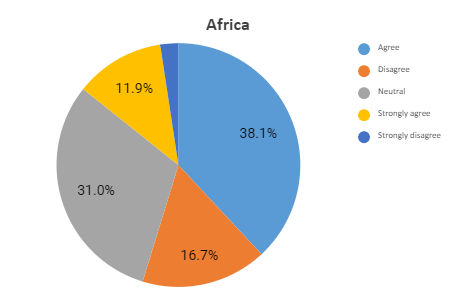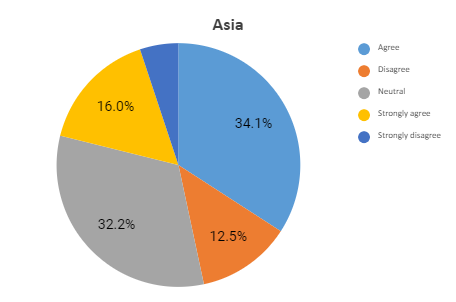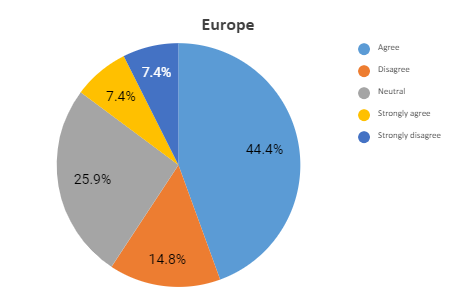 A 2011 research paper outlines factors that prevent women from making forays into a male-dominated world, which aggravate the problem of underrepresentation. Even ads that women perceive as masculine-worded have a significant impact on job appeal and gender diversity. Their research showed that when ads for jobs considered stereotypically male written using words that are considered masculine, women tend to "think that more men worked there, believe they would not belong in that position, and find the job less appealing." The researchers conclude that subtle difference in language in the job ads could explain the continuing gender gap in fields that traditionally male-dominated.
Based on aforementioned research, Total Jobs analyzed about 77,000 ads in the UK for gender-biased language over 6 weeks in 2017. The survey found "an average of 6 male-coded or female-coded words per job advert." There's still plenty more evidence to be found to prove the existence of bias in job advertisements or descriptions for all kinds of roles. For instance, Fortune and Textio studied over 4,000 U.S.-based job postings at Walmart between January and March 2017.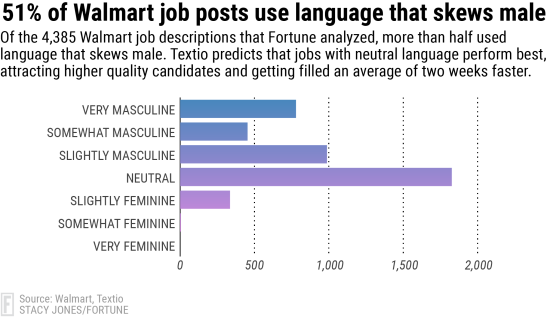 Furthermore, they observed that the imbalance increased as one went up the corporate ladder – "53% of manager positions and 84% of the director-level job descriptions skew male."
However, unless job ads are downright insulting, discriminatory, or aggressive, many modern-day women are less likely to be consider words such as analytical, competitive, or challenging to be gender biased against them. Although research shows that women often seem to be deterred by gendered wording in job descriptions (most often due to unconscious bias), it is not true for all women.
Gender-coded job ads for tech roles
Words like ninja, rockstar, and hacker in your job advertisement can dissuade women from applying. Thus, companies who use gender-neutral vocabulary are more likely to get diverse talent and meet their inclusion goals as well by using words that are neutral and non-gendered.
For example, look at the key responsibilities listed in ads from tech giants for a software engineer. According to this gender decoder, words in blue are masculine and words in purple are feminine.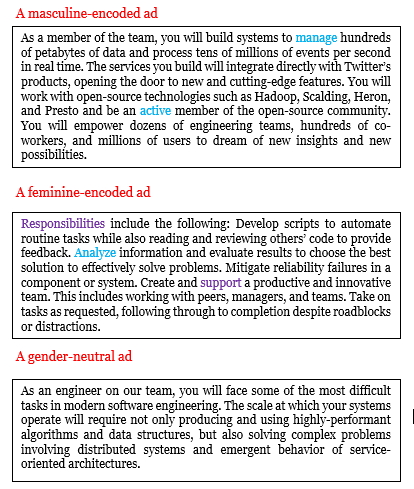 ZipRecruiter showed that masculine wording in job descriptions is more prevalent in certain industries. For example, the figures stand at 92% in Science and Engineering and Technology (STEM), 91% in Finance and Insurance, and 94% in business. Perhaps they lost the memo on diversity and inclusion. Small changes can make a big impact.
How companies can avoid gender bias in job ads
There are several ways companies can stop perpetuating division in workplaces and inequality. Apart from not only missing out significantly in terms of leadership development and recruiting, company branding also takes a beating, showing the culture and values in poor light.
The job posting is the first step of the candidate-recruiter interaction. This is the first chance companies get to mitigate bias by using inclusive wording and gender-neutral language to appeal to all people. Smarter organizations do not promote stereotypes; they do not fail to represent their diverse customer base; they do not believe that traits widely held as feminine are a deterrent to leadership. Most importantly, they stamp out personal bias in decision making by doing one or more of the following.
1. Focus on genuine and objective occupational requirements
Before releasing the job description or ad, ensure that you audit it for gender unfair wording. Choose few mandatory skills instead of listing a long line of must haves, nice to haves, etc. Using phrases such as "familiarity with," "if you have any combination of these skills," or "bonus points for" help."
This issue of asking for a string of not-so-important qualifications is particularly relevant as studies show that women apply only when they believe they check all the boxes unlike men who are confident enough to try their luck with meeting about 60% of the requirements.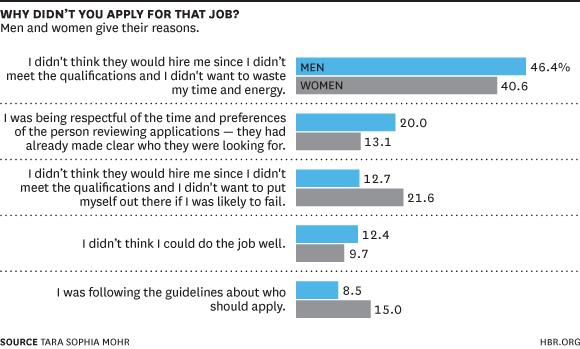 Cultural and institutional barriers coupled with a decided lack of self-assuredness (confidence gap) in many women complicate matters further.
As behavioral economist Iris Bohnet said:
"To start with, job ads are super-low-hanging fruit." In her book What Works: Gender Equality by Design, she talks about making smart changes to create big impact. She supports the use of bias-free language and few many mandatory qualifications.
2. Stop using words that skew a job ad to only one group of applicants
Job posts with gender-neutral wording got 42% more responses than those that contained gendered language. You don't want exceptional candidates to pass on opportunities just because they feel that your job description is excluding them.
Even tech jargon or company-specific inside language can keep out talent as they may feel they are unqualified. For example, Buffer realized that developer positions that were held by women were less than 2% of the company only because they used the word "hackers" in their job descriptions.
Companies such as HubSpot have workshops and templates to train people on using gender-neutral language. Remember to not only weed out the dicey adjectives but also the pronouns! Instead of saying "he will be responsible for providing architectural blueprints and technical leadership to our IT team," say " as the software architect, you will be…" Along with avoiding the use of superlatives which can put off some women, balance words with masculine and feminine appeal if you can't use gender fair language.
Tools such as Textio and Unitive can help removed gender-charged words and prevent unconscious bias in tech hiring. Their software can identify the problem words using algorithms, which can then be replaced with inclusive terms. For example, Atlassian, an Australian tech giant, witnessed an 80% increase in women hiring for technical roles globally over a two-year period when they used Textio. Aubrey Blanche, Atlassian's global head of Diversity and Belonging, says, "We wanted to create a work culture where diverse ideas get shared."
Use blind hiring or automated tech assessments
Add a line or two about your company's commitment to diversity and inclusion
To go one step further, use a screening process that is blind. Blind hiring processes remove "criteria that could unintentionally bias managers and give underrepresented groups confidence that their application will be fairly considered." With automated technical recruitment software, such as HackerEarth Assessment, skilled women applicants stand a fair chance at winning as all candidates are evaluated solely on their tech acumen. These are valid approaches to creating a truly inclusive workplace.
A job description which carries honest information of a company's efforts to create a diverse, healthy environment could be a hook for talented women tech professionals. Certainly, equality opportunity employers will benefit from using attractive wording to describe their mission and values and other inclusion-initiatives such as employee resource groups (ERGs) or mentorship programs for women. Check out a few examples from Viacom, News Corp, AT&T, and IBM.
From raising the representation of women on boards of directors and in C-Suite roles to training recruiters on the importance of D&I objectives — there are more ways to ensure that the deeply entrenched bias against women is no longer an issue as far as recruitment is concerned.
Conclusion
In May 2016, University of Melbourne advertised for female candidates for math and stats. The ad said, "The school is seeking to lift the representation of women and therefore will only consider applications from suitably qualified female candidates for these three positions."
With fewer than 10% of math professors in Australia being women, this seemed like a great step in the right direction despite some people criticizing the move for not hiring people based on their skills. Once again, this could be difficult as fewer women than men continue with STEM subjects (STEM gap) after high school thanks to cultural conditioning over the years and lack of self-confidence.
McKinsey reports that "companies in the top quartile for gender diversity are 15% more likely to have financial returns above their national industry peers." This only reinforces the need to have more inclusive work policies and reap the benefits of a diverse workforce.
That said, alienating women at any step of the recruitment cycle makes no sense. Posting jobs isn't difficult but getting good people to apply isn't. Writing a job description that doesn't make them feel like they aren't going to get it or puts them off with various forms of subtle bias is an immediate end to that goal. Using daunting, vague language filled with hyperbolic phrases only makes matter worse.
Put a little thought into it — craft the content with care. Instead of looking for people who thrive in competitive environments, look for people who are motivated by business and personal goals.
Tackle stereotypes, embrace diversity, and improve your chances. To boost your talent pipeline and achieve business value faster, the first step should be to remove all traces of gendered wording in any content that you publish, be it a job posting , a careers page, or a twitter post. Every image, every line says a lot about values. Understand how men and women communicate and appreciate the difference in their perspectives.
To keep on track with maintaining a diverse workplace, read up on 7 key advantages of diverse workplaces to be 'in the know'. Then, browse the top diversity recruiting software solutions, all on G2.