While the general public may view 3D printing as a way to create fun knickknacks, the reality is that 3D printing has evolved in a way that is advancing modern health care, manufacturing and architecture.
Today the healthcare industry leverages 3D printing technology to create artificial organs for transplant patients, as well as prosthetics that reduce the cost to only $100. In the aviation industry, Boeing plans on using 3D printing to develop an entire aircraft, which is projected to save the company $3 million. And the commercial impact shows that 93% of companies that use 3D printing reduce their time to market.
The research is there, and the numbers are staggering. 3D printing is truly revolutionizing the way we manufacture objects. However, it's important to keep in mind that you can find pretty good 3D printers under $300, a fraction of the cost of a solid desktop 3D printer from just a few years ago.
So what tools do all these businesses use to get their ideas all the way to a fully realized object? The answer is 3D printing software.
What is 3D printing software?
3D printing software connects with 3D printers to facilitate the creation of actual physical objects. 3D printers take the instructions from 3D printing software and then join or solidify material to create the 3D object in real life. 3D printers create objects by printing them out, layer by layer, until they are complete.

Since 3D modeling software can only create a model of an object, it is the 3D printing software that translates the 3D object into a readable format for the 3D printer. This process of breaking down the 3D object into a readable format is called slicing. When the process of slicing a 3D object is completed, it generates a readable language for the 3D printer. This language is called the G-code. Once slicing is complete, accurate G-code commands will be produced which is necessary to complete the print.

---
Top free 3D printing tools for 2019
The good news about 3D printing software is that there are many platforms that are completely free to use. Some are open-source cross platform tools, while others are cloud-based solutions.
These products have more than 50 validated user reviews on G2 as of May 2, 2019. They represent a portion of the 25-plus 3D printing software offerings listed on our platform. Whenever possible, the products are ranked by user Satisfaction score from an in-depth analysis of the best 3D printing software.
The list we've outlined below includes our top 3D printing software with free offerings. They may only support one user or one project, but they're truly free offerings. Scaling, however, will often require full investment.
---
1.
Ultimaker Cura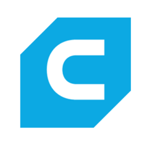 Product Name: Ultimaker Cura
G2 Star Rating: 4.8 out of 5.0 stars
Total Number of Reviews: 12
Overview
Ultimaker Cura is a free software that provides users with seamless integration between its platform and a 3D printer. It provides a recommended mode to users who are new to 3D printing software, which makes it a great tool for beginners. On the flip side, if you're a user who wants complete customization over the final product, Ultimaker Cura also offers a custom mode.
Free option
Ultimaker Cura is a completely free, open-source software.
Features
Works with STL, OBJ, X3D and 3MF file formats
Adjustment tools to scale your model
Print on multiple networks and monitor all jobs from one interface
---
2. TinkerCAD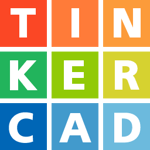 Product Name: TinkerCAD
G2 Star Rating: 4.5 out of 5.0 stars
Total Number of Reviews: 31
Overview
TinkerCAD is a free browser-based 3D design and modeling tool. With its simple and intuitive interface, TinkerCAD is a great software for beginners. Users can design simple or complex models using shapes and shape grouping. TinkerCAD supports STL files, which allows users to 3D print their design once it is finished.
Free option:
TinkerCAD is a free online collection of 3D design tools.
Features:
Import 2D and 3D models
Laser cutting
Click to 3D print
Cloud storage
---
3. Meshlab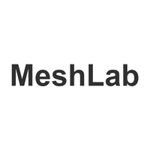 Product Name: MeshLab
G2 Star Rating: 5.0 out of 5.0 stars
Total Number of Reviews: 1
Overview
Meshlab is an open-source system for processing and editing 3D triangular meshes. This software provides tools for editing, rendering, texturing and converting meshes. Its editing functionalities let users remesh 3D models and make it easier to slice and prepare the design for 3D printing.
Free option:
Meshlab is a completely free, open-source system.
Features:
3D reconstruction
3D color mapping and texturing
3D printing, offsetting, hollowing and closing
---
4.
Meshmixer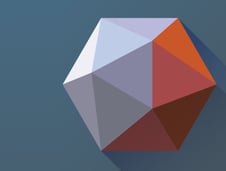 Product Name: Meshmixer
G2 Star Rating: 4.5 out of 5.0 stars
Total Number of Reviews: 3
Overview
Meshmixer includes a variety of tools to optimize 3D CAD designs for 3D printing. While there are simple tools for novice users, some features are meant for experienced designers. An example is the platform's multi-material design feature, which lets users create objects with multiple materials. Take a look at how people are using the multi-material design functionality below:
Free option
Meshmixer is a free software downloadable for Windows and Mac.
Features
Drag-and-drop mesh mixing
Robust convert-to-solid for 3D printing
Automatic print bed orientation optimization, layout, and packing
---
5.
Repetier-Host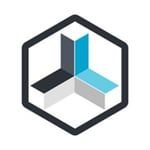 Product Name: Repetier-Host
G2 Star Rating: 4.5 out of 5.0 stars
Total Number of Reviews: 2
Overview
Repetier-Host is an all-in-one 3D printing solution. It supports four slicers, including Slic3r, Slic3r Prusa Edition, CuraEngine, and Skeinforge. Once your object is sliced, you can view necessary changes with preview printing in the interface. Users can also duplicate as many models as can fit onto the interface at once, which allows for easy multi-part printing.
Free option
Completely free download for Windows, Linux and Mac.
Features
Multi-part printing
Multi-slicer support
Pre-print price estimator
---
6.
3DPrinterOS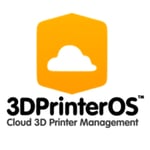 Product Name: 3DPrinterOS
G2 Star Rating: 4.0 out of 5.0 stars
Total Number of Reviews: 2
Overview
3DPrinterOS is an operating system built for 3D print management. Its chief benefit is its integration with almost all 3D printers, as the company's business model is focused on bringing everyone access to 3D printing. Additionally, within the software, users can prepare their product for 3D printing with STL editing and repairing features.
Free option
Basic features that are listed below.
Features
STL editor
Upload and print G-codes
Remote monitoring
G-code and toolpath viewing
---
7.
OctoPrint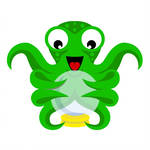 Product Name: Octoprint
G2 Star Rating: 4.0 out of 5.0 stars
Total Number of Reviews: 1
Overview
Octoprint is a free, open-source software that was built to give users complete control over every aspect of their 3D printing. With Wi-Fi-enabled connectivity, users can control the print job straight from their web interface and visualize the G-code. This is a great tool for intermediate users who want more control over their 3D printing.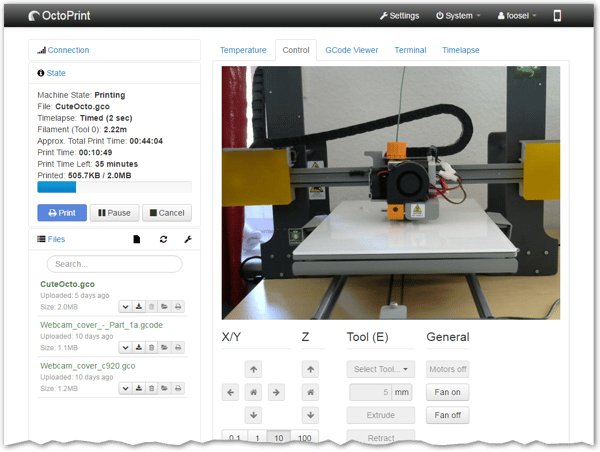 Image courtesy of Octoprint
Free 14-day trial option
Free and open-source software.
Features
Full remote control and monitoring
STL file editing
G-code visualizer
---
8.
Netfabb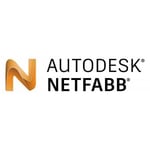 Product Name: Netfabb
G2 Star Rating: 4.0 out of 5.0 stars
Total number of reviews: 1
Overview
Netfabb provides users with advanced STL analysis and all the tools to model, import and repair a 3D design. With its additive manufacturing simulation, users can predict how metal additive manufactured parts will deform to help reduce build failures.
Free option
Free for 30 days for standard users. Free three years for students.
Features
Model import, repair and editing
Design optimization
Additive manufacturing simulation
---
Extra free tools
There are a variety of other free 3D printing tools on G2's website that do not have reviews or ratings. If the above products don't meet all of your business needs, then make sure to check out the list below. Or better yet, if you have used these products, feel free to leave their first user reviews!
Dive head first into 3D printing software.
If you are a beginner who is just getting introduced to the world of 3D printing, don't be afraid of diving in head first. Mastering the art of 3D printing is all about experimenting with different designs until you create something that you are satisfied with.
On the flip side, if you are an experienced user who is looking to switch software, the free 3D printing software that we laid out is a great way to evaluate your needs.
Ready to learn more about 3D modeling? Check out our article on the best 3D modeling programs for beginners.
* Please note: Reviews may have been edited for spelling and grammar.