It's no secret that running a business is expensive.
And the costs that go beyond the essentials of operating a company, such as business travel, meals for clients, and employee transportation can add up before you're able to realize how large of a cost they can assume.
The way to keep track of these costs is through a good expense reimbursement policy.
What is expense management?
Expense management is an umbrella term for a system that a company uses for their business spend. Businesses process, pay, and keep track of their expenses via expense management.
8 necessary components of a good expense reimbursement policy
Knowing what you need in an expense policy can be difficult, especially when considering all the different elements that go into ensuring employee compliance.
We've outlined eight necessary components of a good expense management policy below:
Sets out rules for employees
The first and most essential aspect of any expense management policy is that it sets out the rules and guidelines for employees to ensure compliance. When you're entrusting employees to spend company money, it's important to lay out guidelines that limit the amount that's wasted on unnecessary expenses.
A good expense management policy lays out these guidelines clearly and in a manner that is easy for employees to understand. When composing your expense management policy, think of writing it for new employees that are learning about expense management for the first time. If the main goal of your expense management policy is ensuring that employees comply with your rules and regulations, you can never be too obvious or clear about what is expected.
Updated and easy to find
A good expense management policy is accessible for employees so they can quickly gather any necessary information about what is within policy when spending money, be it on travel, food, transportation, or other business expenses. No matter how good your expense policy is, it needs to be as accessible as possible for your employees so you can guarantee that nothing is hidden or miscommunicated.
The policy should also be updated to include any recent changes in company policy regarding expenses. The last thing you want is a misunderstanding with an employee over your expense policy because it was not updated.
Has buy-in from managers and employees
Part of generating a successful expense management policy is that both managers and employees agree that it is fair enough to comply with. When establishing your company's expense management policy, you'll want to get a pulse on the expectations from managers and employees alike as to what constitutes a fair standard for business expenses. The more buy-in you have from those that your expense management policy applies to, the fewer the compliance issues you'll run into from your employees.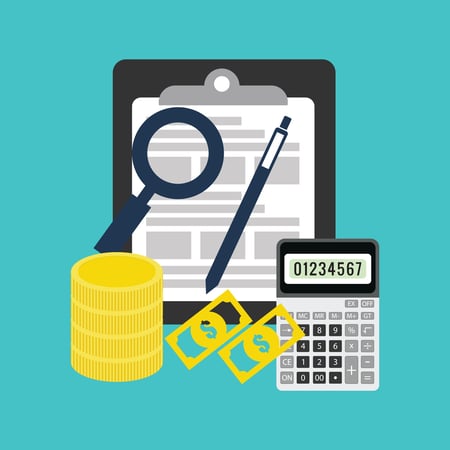 Uses common sense
A one-size-fits-all expense management policy is difficult to implement. If you have a flat dollar amount for business travel expenses, for example, you're not taking into consideration the differences between the cost of traveling to expensive cities like San Francisco or London versus smaller, cheaper cities such as Cleveland or St. Louis. A good expense management policy sets standards for appropriate business spend based on what makes the most sense for optimal business performance.
This typically means a balance of luxury and comfort with affordability and avoidance of waste. If your expense management policy uses common sense in setting standards for different business obligations based on their unique circumstances, chances are your employees will be happier in knowing that you're ensuring they can have the necessary funds for their business activity.
Enforces the rules
While it is important that an expense management policy provides enough room for employees to feel like they are allotted enough funding to spend on business obligations, you also want a policy that lays out how employees can be penalized for spending more than they should. A policy isn't worth following if there are no penalties for spending more than the policy allows. Many companies find themselves in deep financial trouble from wasteful spending on luxurious hotels and expensive meals due to having an expense management policy that doesn't enforce the rules hard enough. Make sure that you avoid any sort of financial issues created by vague rule enforcement by educating your employees on the consequences of spending outside your policy limits.
Makes it easy to control costs and quantify spend
Expenses are a numbers game. When tracking the cost of business expenses to your company and evaluating the benefits of business travel, client meals, or employee transportation, you want as little difficulty as possible in quantifying the exact amounts that were spent by employees with company money. Policies that use tools such as expense management software to track their business expenses have easy, accessible ways to measure their company spend on business costs.
Ensures finance team knows what to accept and what to reject
It should be made clear in your expense policy what is acceptable and what is not regarding things that employees expense to the company. Not only does this help your employees know what kind of spend they can expense, but it also makes your finance team's job a lot easier by making sure it's clear which types of expenses they can approve and what types they should reject.
Are you reimbursing unauthorized charges? Manage your employee spend with G2 Track. Integrations with Quickbooks, expense tracking software, and business credit card accounts ensures spend transparency while saving you time and money.
With these policy guidelines clearly outlined, there are fewer gray areas in the reimbursement process and your employees will be reimbursed more efficiently.
Outlines the procedure of reimbursement
Employees care primarily about one thing with an expense management policy: reimbursement. To make sure that employees understand the value of your policy and don't go long without the money they spent on a trip, meal, or other business expense, outline what is required for them to receive reimbursement for their business costs as clearly as possible.
With quick reimbursement, your employees will know that you care about their efforts to take on tasks such as travel and client meals for your company, and they'll be more willing to take on these tasks going forward if they know they're going to be reimbursed quickly. You have to reimburse your employees regardless, so why not try to make the process as quick and efficient as possible on both sides?
Plan your policy
These eight necessary components of a good expense management policy will ease the pain and confusion that often accompanies expense management. When your policy is clear, efficient, and quantifiable, both employees and management will run into fewer issues.