One of my favorite things about going to events, conferences, and conventions is the swag that I get to keep.
Ranging from pens to notebooks, USB sticks to candy, event organizers love to give out event swag to participating attendees. The key question though is: What makes a piece of event swag worthwhile?
Promotional gifts and event swag
Before we talk about what constitutes a good piece of swag, we should consider why swag exists at all. Event swag is a cost-effective marketing tool to have in your arsenal when hosting any event. It should be relatively easy to produce in large quantities, making it cost-effective. Swag should have space for your brand logo, name, or any other important call to action.
By passing out your swag to attendees, prospects, customers, or even using items as giveaway prizes, event swag is an amazing tool for lead generation and event marketing.
If you're thinking about what type of swag to order for your next event, look for these qualities to ensure its promotional value:
The swag is UNIQUE
The swag can be BRANDED in some way or form
The swag is FUNCTIONAL and USEFUL
The swag is VISUALLY APPEALING and SHARE-WORTHY
So why should you look for these qualities?
Let's break down why each one ensures the promotional value of your event swag.
Swag is unique
When a guest walks away with your swag and can't stop raving about it to their friends and family, that's when you know you've created something truly memorable.
Event swag should be something that your patrons want to talk about and use. It should be something that sparks up a memory of your event when they glance at it a week or two later.
T-shirts and pens are all typical promotional items you'd see at events. While they are both great, look for ways to use your creative flair. You can apply creativity to the item itself, or what you do with the item.
For example, take these socks from G2 Crowd: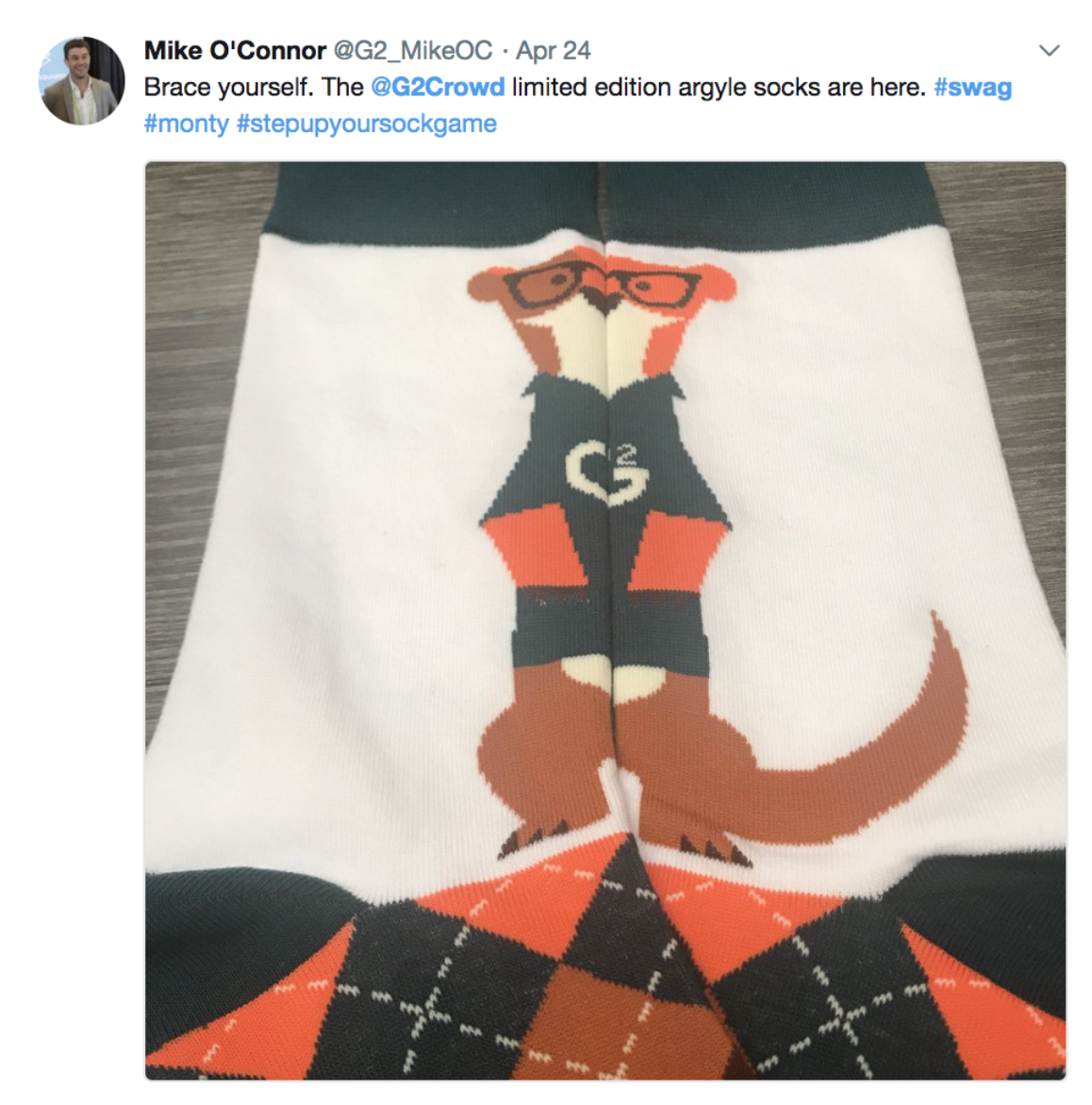 Socks have are becoming a more common form of swag. But instead of a standard argyle print with a logo, these socks have the lovable mascot Monty the mongoose. Monty is a much more memorable way to share G2 Crowd's brand, and his uniqueness adds value.
Say you are participating in a corporate event and you'd like to focus on memorable gifts for corporate executives and employees. Why not try branded travel adapters?
Your audience – corporate executives – likely travels a lot for work. They'll need travel adapters for international trips. By giving away branded adapters, you are constantly on the back of your attendees' mind when they use the adaptor.
Have fun with your give aways by getting creative with your swag bag ideas.
Event swag improves brand exposure
As we've noted, utilizing event swag is a great tool for lead generation and event marketing. The reason behind this is that event swag provides an immense amount of brand exposure when done properly.
Most event swag has brand logos, brand colors, or the brand names themselves printed directly on them.
By handing out these gifts to people, attendees are more likely to remember your company name through constant exposure to your branded item.
A study done by Schreiber & Associates (Peoria, IL) states that 39% of all people who have received a promotional product in the last six months can accurately remember the name of the company that it's associated with.
For brand exposure, your logo should be openly visible, as demonstrated in the example below by iSolved. Bags, backpacks, and totes are some of the most popular swag items for customers. For your attendees, they offer convenience during an event to store random assets they collect (such as pamphlets, name cards, etc) or even other swag from other vendors (if you're at a convention).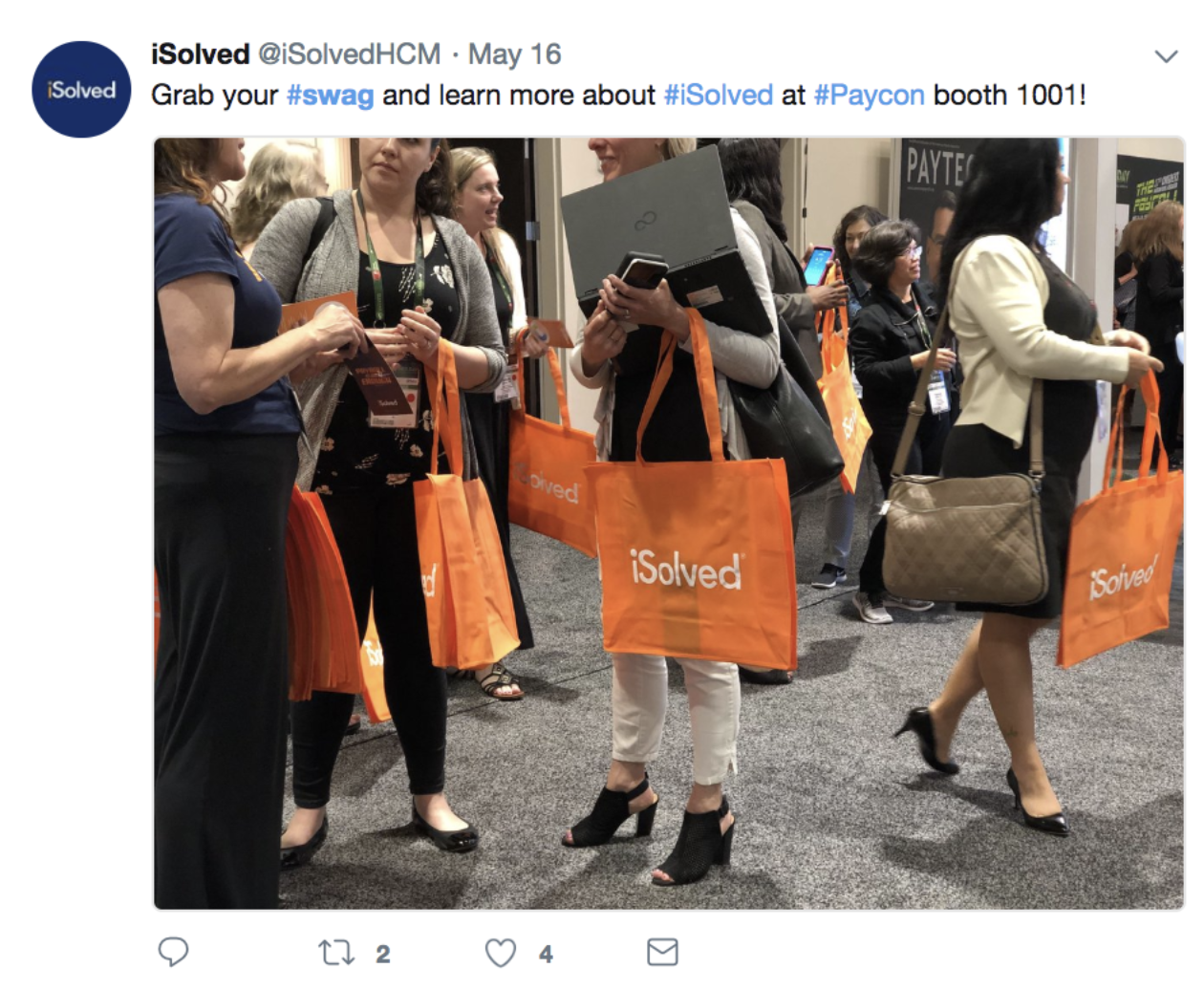 You can see how much the PayCon attendees appreciated those totes!
Notice how the bags are orange, one of iSolved's brand colors, and the bags have the company name big and bold in the middle. This means the majority of people attending the conference will see iSolved's branding everywhere they go.
For your brand, bags offer maximum visibility during and after an event! Personally, I love using tote bags and pouches that I receive from events once I'm home.
Event swag is functional and useful
Event swag should always have a relevant function that caters to your audience. When you find an item your audience finds genuinely useful, you'll find that their engagement skyrockets.
Mismatching with the wrong target audience, or giving away boring items that have no function, can lead to an uninterested group of guests.
For example, adhesive microfiber screen cleaners that are great for event attendees. You can print them using your brand's logo and they can stick on any flat surface, such as a phone or a laptop.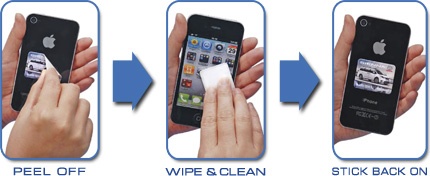 Image source: JH Studios
They're infinitely useful and offer plenty of visibility when event guests stick them to a visible surface, such as their phone or tablet. They're not too expensive to make and are the perfect size to throw in a swag bag. Plus, they won't take up space in the luggage of your attendees.
Swag is visually appealing and share-worthy
This ties in with our second point on brand exposure. One of the main goals that you want to achieve with your promotional swag is to make it share-worthy! The fact that your swag is branded makes it imperative that you get as many eyes on your swag as possible.
Consider this example at ChefConf. The branded unicorn is so cute guests had to share it; giving it the No.1 spot on the list of the best event swag on social media.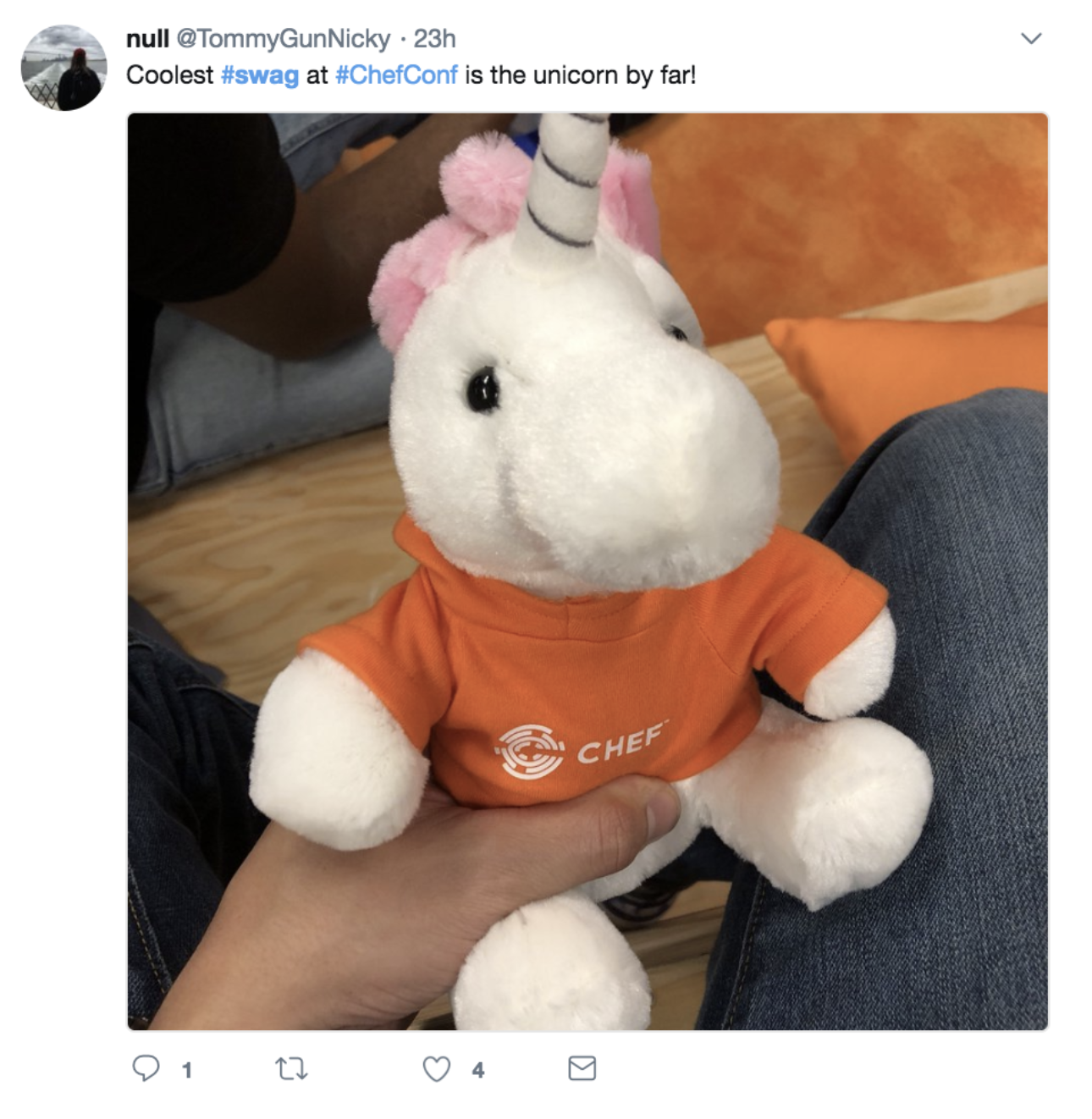 By giving out swag that users would LOVE to share with their followers, you increase your reach through event attendees. Make them brand ambassadors that want to share pictures of your event swag on social media.
Another great way to do this is by personalizing swag for your attendees. For smaller events with fixed lists of guests, individualized swag will increase the number of people sharing your item on social media.
Products that have guests' names on them, such as a pouch or a notebook, could be exactly what you need to build more social awareness and buzz around your brand.
In addition, you can be sure they will be appreciated by attendees!
Whatever you choose to go with, swag is a must-have at your event. It is great for initiating conversations about your brand, and shows your guests that you've put thought into creating a fun experience for them.