Building an online presence is a keystone of modern business.
That all starts with a beautiful, branded website to showcase your product or service in the best light possible. Creating a website from the ground up has been simplified by website builders, but the process can still appear daunting, especially for small-business owners with a lot on their plate.
We're presenting the top 7 website builders (ranked easiest to use by G2 reviewers) so you can get your business on the web in no time.
The products below are listed in order, with the easiest to use at the top. All of the information below is based on each product's plans for websites. Plans will often be different for e-commerce sites.
What website builders are easiest to use in 2019?
Google Sites
Squarespace
Wix
HubSpot
PageCloud
Weebly
WordPress.com
Placements have been determined based on comparative usability ratings found on the G2 's Easiest to Use Website Builder tab. Exact placements can shift as new reviews come in, and the order products are listed in here are current as of January 24, 2019.
For products with G2 verified user reviews, we have included:
G2 star rating
User recommendations for those considering the product
Easiest website builders in 2019
Product reviews and G2 star ratings were updated as of January 23, 2019
1. Google Sites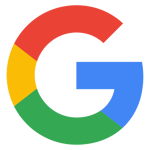 Product Name: Google Sites
G2 Star Rating: 4.4 out of 5.0 stars (233 reviews)
Overview
The tech giant Google has a product for almost everything, and website builders are no exception. Google Sites is affordable and integrates with other popular Google software solutions many businesses already have in place. Google Sites also makes it easy to collaborate within the platform in real time.
Free option
Requires consumer account
Paid option
Basic, $5/user/month: 30 GB storage
Business, $10/user/month: Basic features, plus unlimited storage, low code-app development environment, cloud search, eDiscovery for chats, files, and emails
Enterprise, $25/user/month: Business features, plus security center for G Suite, more extensive eDiscovery
Features
Business email via Gmail
Team communications via Google Hangouts
24/7 support by phone, email, and online
Recommendations for others considering the product
"Google Sites is suitable for those who want to make a website quick and easy, without unnecessary functions. Also, you can easily place your site on the Google platform. This will be useful for you. Service is easy and simple in its work, so if you make a website in the first place, do not even doubt. You will succeed."
— Google Sites review by Lawrence C.
---
2. Squarespace
Product Name: Squarespace
G2 Star Rating: 4.4 out of 5.0 stars (740 reviews)
Overview
Squarespace was an early player in the website builder space and has since been synonymous with well-designed website templates and intuitive drag-and-drop tools. Its affordability makes it a popular solution for small businesses and professionals looking to make portfolios and personal websites.
Free option
Paid option
Personal, $12/month billed annually or $16/month billed monthly: limit of two contributors
Business, $18/month annually or $26/month billed monthly: Personal features, plus unlimited contributors, $100 Google Ads credit, one professional Gmail and G Suite account
Features
Unlimited bandwidth and storage
Website metrics
Thousands of premade, industry-specific templates
Custom domain comes with purchase
Easy domain transfer
Recommendations for others considering the product
"Squarespace beats out other web building solutions, in my opinion. Squarespace can give you a wealth of exciting options to carry your business' web presence. As I stated before, I am in love with the new templates. The integration of video injection and moving content has sent them over the top for me. The integration of analytics and some cursory web traffic features is exciting and helpful. All in all, I think it's a smart choice for any small business looking to truly have an attractive website."
— Squarespace review by Gabriel J.
---
3. Wix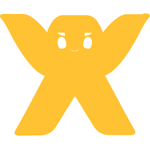 Product Name: Wix
G2 Star Rating: 4.2 out of 5.0 stars (911 reviews)
Overview
Wix built itself as a direct competitor of Squarespace, and its freemium business model packs quite the punch. The free plan comes with SEO plans and offers complete freedom over website design, should users opt out of their templates. Paid plans include features like custom logo design and unlimited bandwidth.
Free option
Completely and indefinitely free option available
Paid option
Combo, $11/month: 2 GB bandwidth, 3 GB storage, 30 video minutes, ad removal
Unlimited, $14/month: Combo features, plus unlimited bandwidth, 10 GB storage, one video hour, $300 in ad vouchers
Pro, $19/month: Unlimited features, plus 20 GB storage, two video hours, professional logo, social media logo files
VIP, $29/month: Pro features, plus priority and VIP response from support
Features
Free domain for a year with paid plans
Templates and custom design options
Personalized SEO plan
Unlimited fonts
Mobile optimized
Recommendations for others considering the product
"The number of proposed templates covers everything from business to renewal on a personal website. I used to think that the site was created only by programmers for a large amount, but with this program I created it myself. I would recommend using this platform."
— Wix review by Jeffry F.
---
4. HubSpot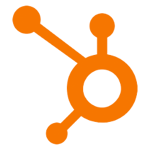 Product Name: HubSpot
G2 Star Rating: 4.3 out of 5.0 stars (3,096 reviews)
Overview
HubSpot is a well-known marketing juggernaut behind some of the most popular business blogs today. Its built-in content management system allows content creators to handle website design, content creation and analytics from one platform. Whether you're building blog posts or landing pages, HubSpot makes the process painless. HubSpot is the best option if you're looking for extensive marketing potential.
TIP
: HubSpot users are syncing their account with G2 to never miss another opportunity to attract, convert or retain customers.

Free option
Completely and indefinitely free option available
Paid option
Starter, $50/month: HubSpot branding removed, email marketing, mobile optimization
Professional, $800/month billed annually: Starter features, plus blog and content creation tools, SEO and content strategy, landing pages, video hosting and management, subdomains, A/B testing
Enterprise, $3,200/month billed annually: Professional features, plus custom event reporting and triggers, predictive lead scoring, single sign-on (SSO), YouTube integration
Features
Pop-up forms
Ad management for Facebook and Instagram leads
Inbox
Live chat and chatbots
Team email
Recommendations for others considering the product
"Great tool for any company and any size. Digital marketing is the way of the future and HubSpot ticks all the boxes in delivering a well-rounded package for any needs. HubSpot can easily compete with any other digital automation software out there and its training/support is second to none. It's an amazing product that launches your company into the realm of digital with an easy to use and very palatable system."
— HubSpot review by Nicole L.
---
5. PageCloud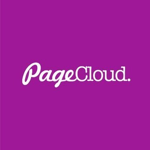 Product Name: PageCloud
G2 Star Rating: 4.7 out of 5.0 stars (40 reviews)
Overview
PageCloud might not be a familiar name, but it should be, with good reason. Few visual design editors can tout a cleaner interface or a smoother user experience. Built with designers in mind, PageCloud allows users to copy and paste images directly from other design tools like Adobe Photoshop and Sketch. Its keyboard shortcuts even mimic those from other popular editors.
Free option
Paid option
$20/month billed annually or $24/month billed monthly
Features
Unlimited pages and storage
Keyboard shortcuts for design tools
Browser-agnostic WYSIWYG
Prebuilt elements (buttons, shapes, forms, navigation, etc.)
Premade templates
Recommendations for others considering the product
"If you look to make a website with very little effort with a professional look and feel like you paid some big company to make it for you, this is for you! No coding needed! Simple to use. And if you do need help, there are people that can help or create for you and turn it over to you! You can't go wrong with PageCloud!"
— PageCloud review by Terry L.
---
6. Weebly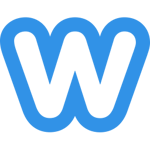 Product Name: Weebly
G2 Star Rating: 4.2 out of 5.0 stars (366 reviews)
Overview
Weebly made a name for itself for being e-commerce site-friendly and providing some of the cleanest premade templates on the market. Users are able to upload custom fonts directly to the builder and can edit images within the platform. Built-in analytics put the cherry on top of this well-rounded website builder.
Free option
Completely and indefinitely free option available
Paid option
Connect, $5/month billed annually: custom domain, lead capture
Pro, $12/month billed annually: Connect features, plus unlimited storage, remove Weebly ads, $100 of Google Ads credit, advanced site analytics, video backgrounds, HD video and audio, phone support, 100 members
Business, $25/month billed annually: Pro features, plus unlimited members, membership registration
Features
At least 500 MB storage (with free and Connect plans)
SSL security
SEO plan
Community forum
Chat and email support
Recommendations for others considering the product
"Weebly is one of the best online solutions for allowing users the opportunity to be more in control of their online presence. It's definitely the more affordable solution and the features are very far reaching! You can implement Adsense, Campaign tracking solutions and more with Weebly without hassle. All of our websites with Weebly perform wonderfully, and all are very unique in multiple categories."
— Weebly review by Thelma B.
---
7. WordPress.com
Product Name: WordPress.com
G2 Star Rating: 4.3 out of 5.0 stars (1,642 reviews)
Overview
WordPress.com has been a staple of bloggers for nearly two decades, and that's reflected in its streamlined content editor and exporting capability. While it's comparatively lacking in free themes, WordPress.com is an excellent option for those looking for a no-nonsense approach to web design and content sharing. Note: There are two versions of WordPress available. Learn more about the difference between WordPress.com vs. WordPress.org.
Free option
Completely and indefinitely free option available
Paid option
Personal, $5/month billed annually: custom domain free for a year, 6 GB storage space, remove WordPress.com ads
Premium, $8/month billed annually: Personal features, plus unlimited premium themes, advanced design customization, 13 GB storage, monetization options
Business, $25/month billed annually: Premium features, plus SEO tools, plugins, upload themes, Google Analytics integration, remove WordPress.com branding
Features
Dozens of free themes
At least 3 GB storage space (with free option)
Community support
Drag-and-drop functionality
Recommendations for others considering the product
"The backend/admin can be really complicated and not at all intuitive, but the platform makes it so anyone of any level can manage a website or blog. It is fairly simple to completely change the look/feel of your website with the themes and plugins available. It's really great!"
— WordPress.com review by Megan S.
What to consider when picking a website builder
With all of the options available, narrowing down the options can be a struggle. Here are some things to consider when deciding on a website builder.
Type of website — As mentioned previously, all the information listed is based on the website-based plans offered by each company. E-commerce sites are handled separately, as they require a different set of features than normal websites. Additionally, a personal website and business website will have different requirements. Business websites may require access for multiple members and content performance analytics. Personal websites may be more concerned with overall design and presentation.
Storage space — Website builders often offer very different amounts of storage space depending on the product. Some offer unlimited storage off the bat with their free plan while others will require users to pay for a premium plan before they get anywhere close to that. Understanding how much storage space your site will require in relation to your price point will narrow down your options very quickly.
Scalability — While those making personal websites probably won't have to worry about scaling, businesses posting content more almost definitely will. This can mean paying more over time to accommodate more users, increased storage space requirements and more branding options. If you're expecting to scale your business, picking a website builder that can grow with you will save a lot of hassle in the long run.
Design options — Some website builders are more focused on the content presented and will only offer a few pre-made templates or themes even with paid versions. Other products are very design-focused and give users extensive creative freedom over their website's layout. Understanding your design needs can help guide your search for a product that best suits your use case.
* User reviews may have been edited for grammar and spelling
---