If you were a kid in the 1990s, you knew this decade was full of creative attempts to help young children become entrepreneurs.
My sisters and I joined this fad as trailblazers in the elastic pot-holder business. (See: How to Create a Facebook Business Page that Works in 2019) You know the one, where strategically placed colorful rubber bands were molded into the perfect holiday present for literally every relative known and unknown.
These potholders traveled with us wherever we went. They were to become our big break; the get-rich-quick scheme that might help us afford a few more bangles from Claire's. It was our first taste of responsibility, and our first lesson in rejection.
In this scenario, my preteen sisters and I had a fairly small customer base. We were only allowed to bug family for money, and other tweens weren't in need of potholders. Social media did not yet exist, and we weren't about to go door to door.
14 tips to increasing your user base
User reviews
Customer surveys
Email marketing and user newsletters
Beautiful website
Social media channels
Hire influencers to target new customer acquisition
Start a blog for finding new customers
Video content
Events
User personalization
Find new users in industry groups
Increase user engagement by encouraging friendly competition
User conferences
Customer referrals
Our business had no hope for viral growth, and our professional dreams quickly died. No matter; we quickly returned to our tire swings and playhouses as life went on the way it did before.
Stakes are higher for your small business or independent freelancing career. If you're unable to grow and maintain a consumer base, you can't just go back to playing catch in the backyard with friends. Without business success, you have to figure out another way to pay bills, put food on the table, save up for retirement.
A better strategy is to be proactively growing your consumer base and acquiring new users – or the community of people who use or are interested in your service or product – consistently over time. While this concept seems vague and immeasurable, there are actually many ways to do this.
Customer acquisition strategies
If you're looking to acquire new users and increase confidence in the success of your business, continue reading. Adopting even a few of the following suggestions can make a difference in who is reached by your efforts, and how they react.
User reviews
I've said it before, and I'll say it again: customers read reviews. Have you heard of the Amazon bookstore, which uses aggregated review data to feature customer opinions in-store, aiming to influence consumer decisions with data?
We have become a culture dependent on experience. We don't want to guess that something is good, we want to know it. Even looking up a restaurant or retail store on Google Maps, we can see what that establishment's Yelp rating is.
As a small-business owner or freelancer, you need to self-advocate for reviews that much more. If you sell items online, be sure to request a review upon each order's arrival. Requesting reviews is proactive and tells your consumers this is important to you.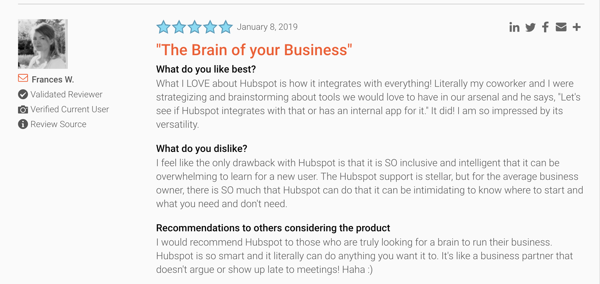 Even as a service provider – such as a graphic designer or writer – testimonials and customer reviews are a great idea. Having a few trusted customers provide you with their experience adds that much more credibility to your website and business as a whole.
Responding to reviews is also a great way to show consumers you care. Negative reviews are a reality of any industry, as we're all human and incapable of making everyone completely happy all the time. Responding to negative reviews shows you care about customers' experiences, especially those that could have gone better. Being an active member of a review community can help show consumers you care about their overall satisfaction.
It can feel disappointing that good work no longer speaks for itself. Why should we have to have people praising our work online when we can just focus on the exceptional delivery of a quality product? The reality is, people want real data to help drive decision-making. Encouraging your customers to write reviews could have lasting results on whether your consumer base increases, or remains stagnant.
Customer surveys
Surveys are similar to reviews, but a little shorter and with less information. Consumers like the word "survey" because it usually indicates a quick list of questions they can tick off in their spare time.
You can gather survey responses in much the same way you gather reviews: by requesting them at the end of an interaction, sale, or order through survey software. Surveys will not present you with experiential information, but rather percentages of satisfaction. These responses are less for display and more for you to understand what you can be doing better as a business owner.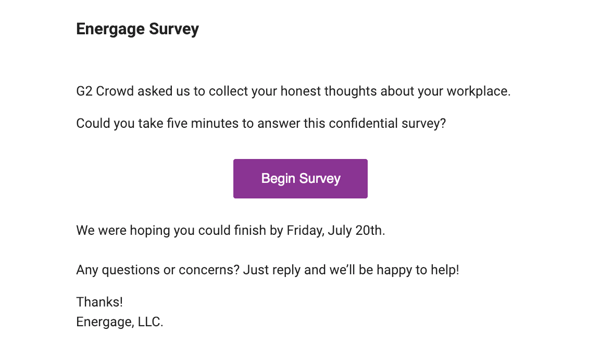 Surveys are a great opportunity to stay constantly improving, which is an indirect yet effective way to grow your consumer base. Improved practices mean customers come back, and possibly bring their friends. If you're looking to have consumers answer an event-centric survey, check out this article on how to write a post-event survey.
Email marketing and user newsletters
An effective method of consumer growth is a quality email marketing strategy. Free and regular newsletters are a fairly unobtrusive way to tell consumers what's going on with your business, and why they should be interested.
Email marketing has been popularized due to its convenience and the results achieved. Consumers are already spending a lot of time with email; why not take a little break from work and focus on an email from that new boutique that just opened up across town?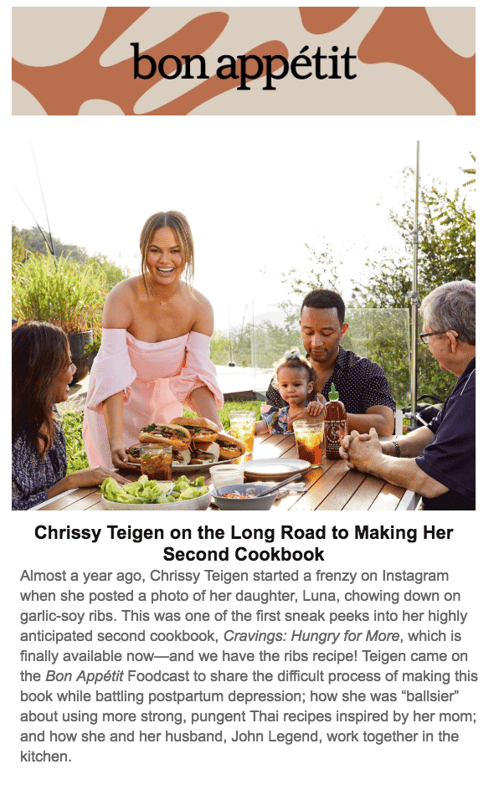 Newsletters are a great way to offer consumers deals and information they wouldn't get from visiting your company's website. A lot of businesses offer a certain percentage off of a first purchase for people who sign up for the newsletter. Incentivizing email gives consumers a little gift and builds your consumer relationships.
Email marketing software gives businesses the tools to leverage email marketing to acquire new users and keep them coming back with tactics such as drip campaigns.
Beautiful website
Consumers want companies to be online! It's so hard to get contact information or learn the hours for a small business or individual when they don't have a website. When I'm trying to figure out either one of these, the first thing I do is Google that store or service name followed by "hours" or "contact."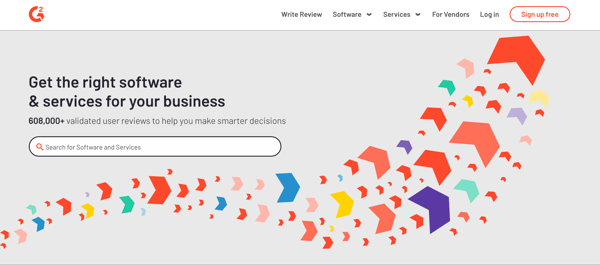 While reviews sites may have this information listed, you shouldn't leave it up to them to inform your consumers of how to get in contact with you. Even if you don't know code, it's possible to learn how to make a website that consumers want to revisit with various website builders.
Having a good website means more people know how to find you. When people can find you, they can become customers. Easy as that!
Social media channels
Social media is incredibly underutilized by many small business and freelancers. Instagram is like getting to post billboards, but for free! That's an exaggerated comparison, but think about it. iPhones and other smartphones have evolved to be able to take incredible photographs. You don't need a professional-grade camera to have some excellent photos up on social media.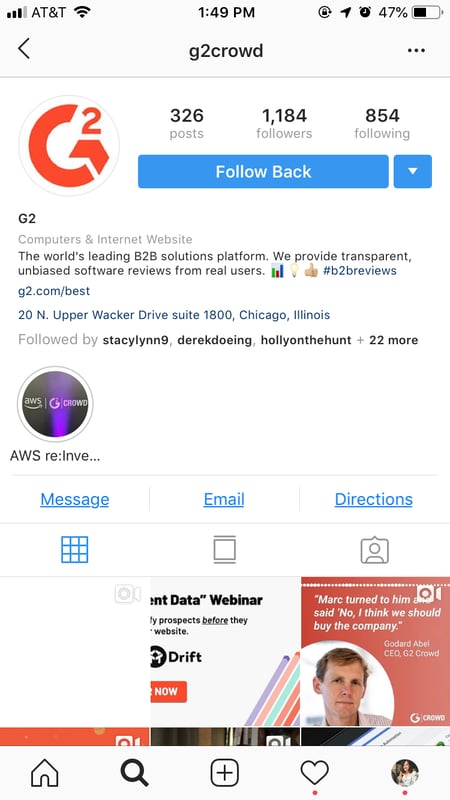 Use social media to connect with consumers, and then continue building your audience.You can start by following the people you know, and then graduate to friends of people you know. Utilize hashtags to attract interested visitors. Use social media giveaways to accrue likes and shares on your Facebook profile. Learn how to pin a tweet and keep your social following updated on your best new piece of content.
Social media is a network just like any other, and a way to get your name out there. Don't be afraid to brag about what you're doing and give consumers yet another way to learn more about your business.
Hire influencers to target new customer acquisition
Influencers are a more advanced strategy, but are still effective. An influencer is someone with authority or influence in a certain arena or on a topic who is paid to wear, trial, write about, or otherwise endorse a certain product.
For Calvin Klein, the Kardashians are a reasonable choice for influencers. For your small business or freelancing gig, you'll have to think a bit closer to your target market.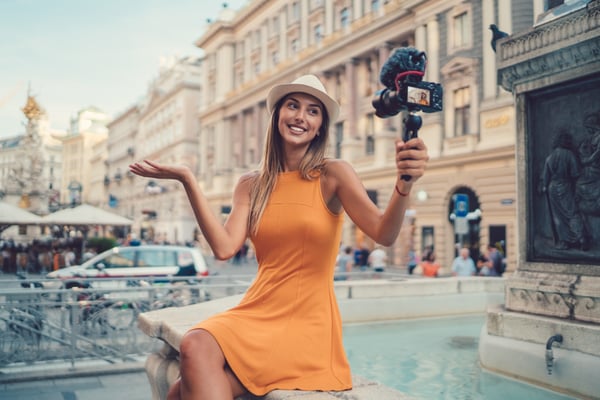 Are there any people in your network or town who are considered to have clout or authority on what you're selling or providing? For example, I've had lifestyle blogger friends receive free face products and clothing items to review online and, ideally, convince others to buy them.
Influencer results are a little more difficult to measure, unless you're selling products online and are able to measure which consumers come to your site off of an influencer's content. One way to try to measure impact is by gauging social media interaction any time the influencer mentions your brand. Influencers do typically have a network of readers whose trust they've already gained, so endorsement of your business will at least lead to more positive awareness, if not more business.
Start a blog for finding new customers
I'm slightly biased being that I'm a member of the beloved blogosphere myself, but blogging is such a fun and creative way to get your business in front of people's eyes. Blogging is similar to a newsletter, but on your website. It's where you get to inform consumers of anything fun or exciting happening.
Are you a photographer who just got to shoot a wedding in Paris? Blog about it!
Are you a graphic designer who wants to give away a free design to whichever participant has the most interesting story behind their name? Blog about it!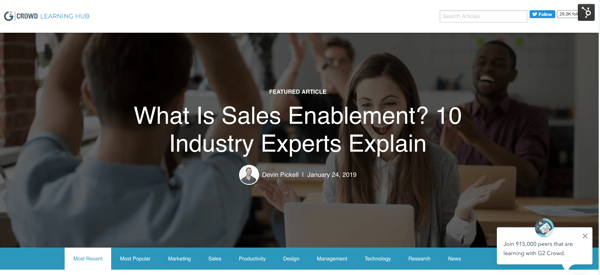 Are you an independent lawyer representing famous clients? Well, you probably can't blog about it for legal reasons! But you can still blog about your side hobbies, like gardening or community bowling.
Blogging is like the newsletter of your life, and your small business has nothing to lose by trying it out. Blogs are often included with the purchase of a website package, and sometimes at no added cost.
TIP: With modern tools, it's never been easier to start blogging. This guide is a great resource for how to make a blog in 2019.
Video content
We've all dreamed of going viral, I assume. I can't be the only one who thought she would hit it big when Vine came out. (I've had a lot of false big breaks, okay?)
While there's no format for creating viral video content, there is proof that video brings people to your site in greater quantities. Search websites often rank video content higher than written content, meaning a website with a video might appear in a search before a website that does not have a video. I'll say video one more time.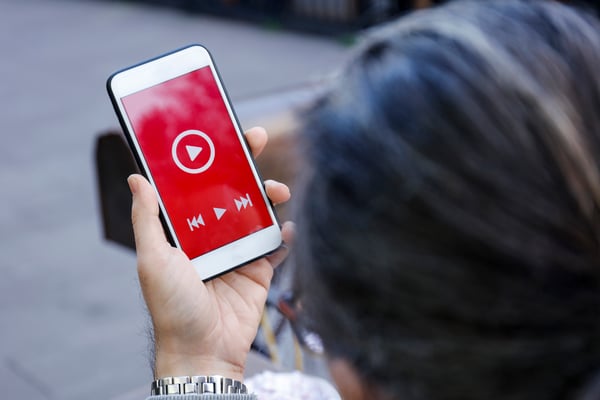 If you already have a website, and a blog, and social media, add to that by creating some video content! It shows your personality as well as proving you're willing to go the extra mile to attract clients and site visitors.
Those drawn to viral videos should also consider a guerrilla marketing campaign. Similar to the viral video, guerrilla marketing is a form of experimental marketing, but it begins in the form of face-to-face street marketing.
Events
Whether you're hosting or attending, event marketing is a great way to meet people and get your business' name out there. If you're a small store, having a summer open house brings people in from the heat to check out your products and snag some sweet deals.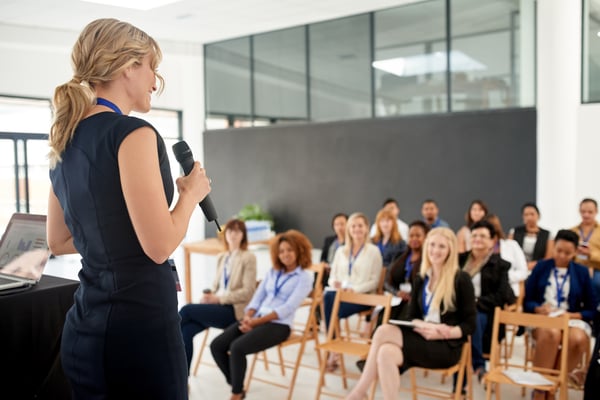 If you're a freelancer or crafter, see if there are any showcases or art fairs where you can display your work and meet people who otherwise would never run in your circle. There are events for every interest – even hula hoopers have conventions! – and they're great opportunities to get out there and show your community and beyond the great stuff you're working on.
User personalization
People like to be known. TJ Maxx can title an email, "Hey, Shoe Lover!" and it feels as though they are calling me by my Christian name. How much more important is it, then, to call people by their actual names?
CRM software is especially helpful in your journey in getting to know and retaining your customer base. They help you record personal information and details about phone calls or other interactions. This means that when a customer comes back for a second or third purchase, you can say, "Hey Patricia, how'd your daughter's prom go?" instead of struggling to remember who she is.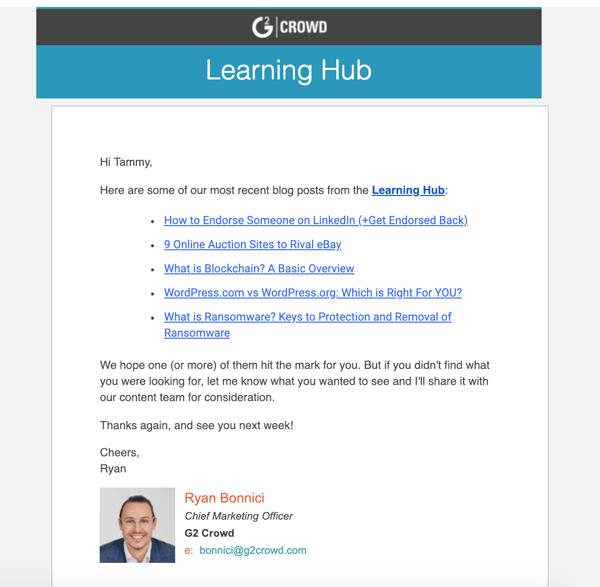 Personalization shows your customers you care about who they are, increasing their loyalty to you.
Find new users in industry groups
Similar to the events we discussed, your industry probably has an official organization or group where like-minded professionals come to network and offer up advice, support and experience. Joining a group such as this can reap many unexpected benefits for your business.
Especially if you're working independently, it is helpful to have a group of people with whom you can crowdsource ideas. Even if you haven't been in a certain situation before, a contact in one of these groups probably has, and can help you determine best practices and a proper approach.
Increase user engagement by encouraging friendly competition
Incentivizing customers with deals and giveaways is always a draw to a bigger crowd. People love the opportunity to earn or win something. Whether it's a photo contest or a drawing competition, consider incentivizing your current customer base to share content related to your business. Rather interesting content will grab the attention of onlookers and could gain you a few new followers or customers.
User conferences
Conferences, while similar to events or industry groups, are different in that they are an opportunity to attend lectures and learn from other professionals in your industry. You can attend presentations on topics related to your business goals and learn from the wisdom of others. The things you learn at a conference can reinvigorate you and help you form better business tactics.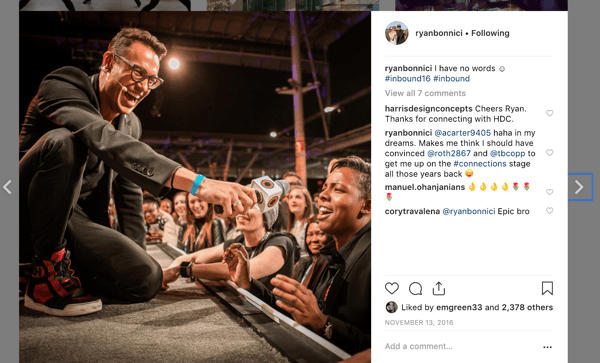 They also help expand the network of people you can call on in a bind. While conferences aren't always a direct way to increase your customer base, the things you learn there can have a lasting effect on your success.
Customer referrals
Most people will trust a referral more than they trust a random person or business they found on the internet. Personally, I feel so much better when I know my friends have had a good experience at a hair salon or in a gym class.
If you're trying to increase your customer base, consider a referral program. Ask your customers to refer friends for a certain perk or percentage off their next product or service. This gives your current customers a little something-something while encouraging loyalty from new clients as well.
In Conclusion
The best businesses are those that make it a priority to have a relationship with their customers. These companies want their services and products to be accessible, and provide exceptional customer support.
These best practices show consumers you're interested in more than just their money. You're interested in who they are, what products they like, and how you can help make their life better. This genuine care and concern is, ultimately, the attitude behind increasing your consumer base.
Learn more about customer service: