Timing is everything.

If you're putting time and effort into your social posts, then you probably want to make sure you're getting the most engagement possible. If you didn't know already, the time you post plays a huge role in social posting interaction. The big question is when the best time to post is. That's not always an easy question but I'm here to help you discover what the perfect time to post is and why.
Best time to post on Facebook:
Monday, Wednesday, Thursday, Friday: 12-3 pm
Saturday + Sunday: 1-4 pm
Typically, weekdays will see better performance and engagement than weekends (especially Saturday). People are out and about on the weekends and it's been proven that Saturday is the worst day to post any social content.
Evenings and early mornings don't see as much engagement as, for example, noon on a Thursday. Try to aim for midday when people are on their lunch break or at the end of the week in the late afternoon. People are excited for the weekend and they'll usually start to check out starting Thursday afternoon.
If you're still reading, I have a secret for you. Although the guidelines above are usually a safe bet, the truth is that the answer to the age-old question isn't that simple.
Is there really a best time to post on Facebook?
On the internet, there are hundreds of studies that try to pin down one answer. Each article will give you a different 'best time' and even more confusing, each social platform will differ. With so many conflicting opinions, it's hard to know if there ever really is a best time (I'll let you in on that secret now, there isn't).
I know, it's not what you want to hear, but it's true! Every study you find says something different. The thing is, there are a bunch of factors that go into how successful your posts end up being and these factors are unique to every business. Who's your audience? What kind of industry is your business in? Where does your audience live? Do they commute or work from home?
Fierce competition
Now more than ever, Facebook is packed with content. When you post something to Facebook, no matter if it's an advertisement, update, or photo, you're essentially competing with thousands of users and businesses. Facebook continues to be a social media giant, with 1.4 billion daily active users. It also happens to be the platform marketers and advertisers utilize most. So yeah, the odds are kind of stacked against you when you're posting content.
That doesn't mean all hope is lost. Instead of giving you a canned answer that only adds to the handful of answers already out there, consider focusing on when the best time is for your business.
Analyze your date with Facebook Insights
When it comes to posting on any social platform, analyzing and studying your own data is undoubtedly the best way to stay in touch with your audience. Facebook has a tool called Facebook Insights that can not only show you how your posts are performing, but also when people are clicking on them.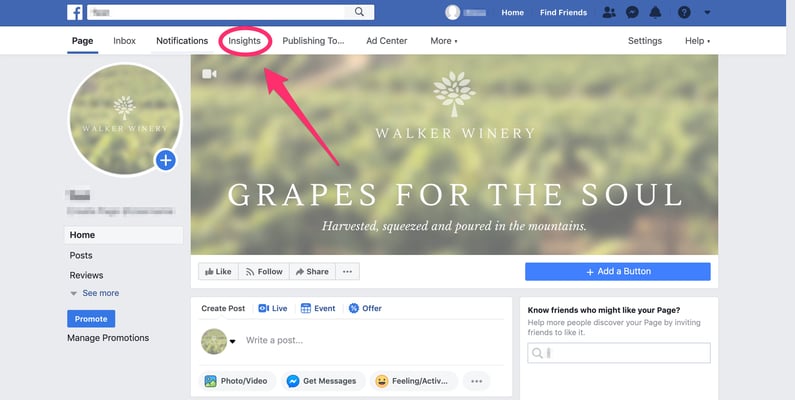 When you click into the Insights tab, you'll see that you can toggle between Today, Yesterday, Last 7 days, and Last 28 days.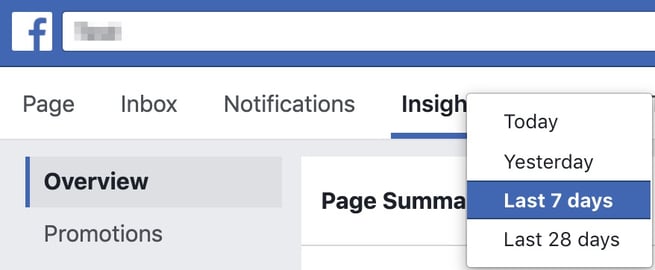 You can click around and investigate for yourself. Facebook Insights gives you insight (oh really?) into a plethora of information about your page. Some of the most useful options you can use to figure out when your audience is online include Actions on Page, Post Engagements, Post Reach, and Page Followers.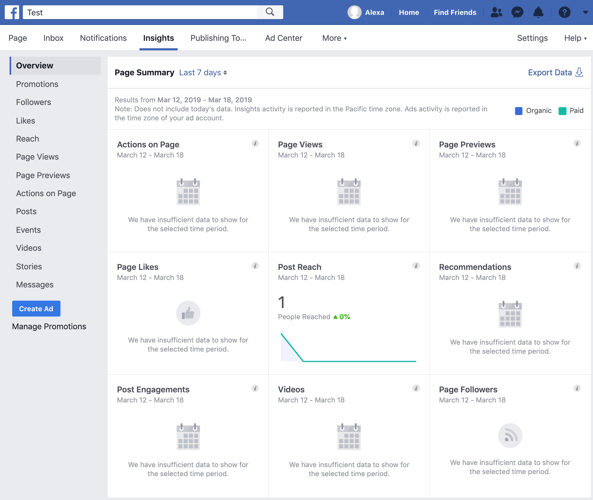 Play around with all the features Facebook provides you! It doesn't hurt getting up close and personal with the tool that can tell you everything you need to know about how your page is doing. Test your results for yourself. Track what works and when people engage.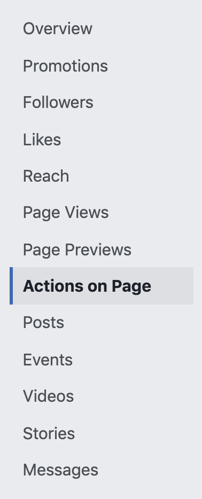 Tip: Think about what you're posting. Make it relevant so that your audience will care. The best way to increase engagement is to listen to your audience!
Don't forget to try your hand at Facebook's various posting features. You can share Facebook Stories and go live. Trying these methods of sharing content can be a great way to connect with your followers. People like seeing authenticity. Posting on Stories can show them a laid-back side to your business. Once you learn how to go live on Facebook, you'll give your audience an exclusive look behind the scenes. Make sure this is true to your business' brand before sharing content this way.
Check out our social media marketing hub to learn everything you need to know about posting, analytics, and best social practices.
Continue to study your audience
The real takeaway here is to always keep tabs on your Facebook Insights. Testing out a few different posting times can help you figure out your business' personal best time. The most productive and efficient way to approach posting on Facebook is to adopt the mindset that the platform, as well as your audience, is going to continually change.
Interested in all things social media? Check out our articles on the best time to post on Instagram and how to advertise on Facebook.