We have compiled data on the state of tech in Asia and the entire continent's B2B tech scene.
Asia's Best Tech Companies in 2019
It includes all of the top-rated products on G2 Crowd which have parent companies headquartered in their respective countries. Our list is ranked by user satisfaction of a company's top-rated product.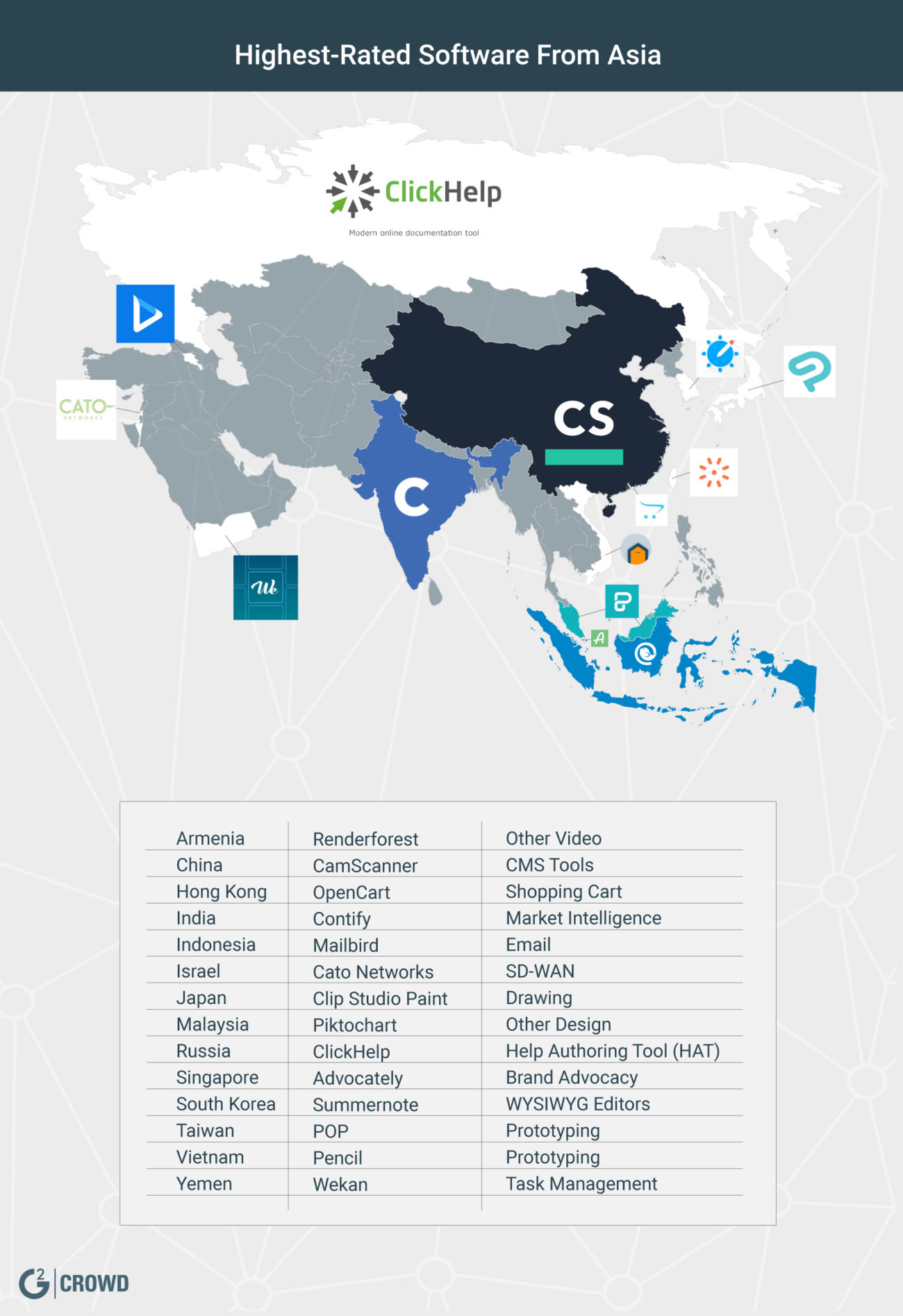 To qualify, a product was required to have at least 10 verified user reviews. For each qualifying product, we created a company profile outlining their satisfaction score, star rating and review total. The data relies on G2 Crowd's more than 300,000 B2B software and services reviews.
For any questions about the methodology or data included in this piece, please reach out to Editorial Team Lead Jakub Rudnik at jrudnik@g2crowd.com.