Do you want to learn how to edit videos but aren't sure where to start? You're in luck.
As difficult as learning a new skill often is, the financial cost of video editing software is typically even more of an impediment. If you are not sure where to spend your money — or if you even want to spend money — consider free video editing software to get started.
Contents of This Article:
Video content is an important part of any B2C or B2B marketing strategy. Fortunately for marketers around the world, video editing tools make it easy for users to digitally edit video and audio files to create promotional materials, educational guides, and feature length films, to name a few. Free video editing software for Mac, Windows, iOS and Android can provide the tools users need, on any device.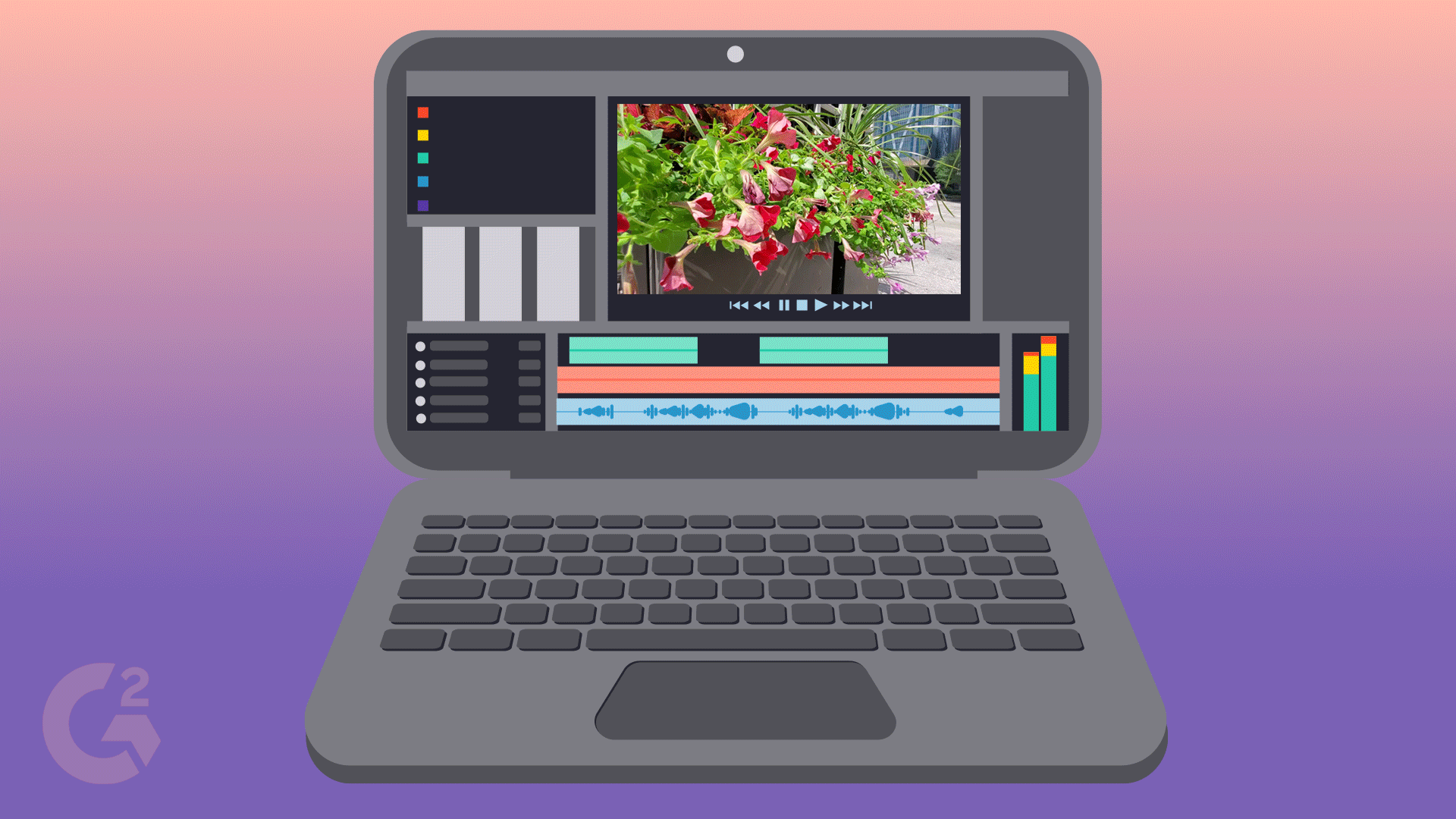 Without video editing tools, we wouldn't have my favorite short-length video format: the music video. Topping the list of the 25 most-viewed music videos of all time, is "Despacito" by Luis Fonsi featuring Daddy Yankee. Uploaded on Jan. 12, 2017, "Despacito" received 5.14 million views within its first 24 hours, and has been viewed 6.1 billion times as of April 3, 2019.
Directed by Carlos Perez and produced by Joanna Egozcue and Roxy Quiñones, the music video was filmed in La Perla neighborhood and a popular bar in San Juan, Puerto Rico. The video editor deftly cuts between Fonsi and Yankee performing the song, and Zuleyka Rivera wandering through La Perla and dancing at a club. The video editor transforms the long shots of film into, arguably, the music compelling music video of all time.
Using video editing software for a YouTube channel? Learn the basic of updating your YouTube banner size.
These products alone have nearly 1,000 validated user reviews on G2 as of October 1, 2019 and only represent a small portion of the 110-plus video editing software offerings listed on our platform.
For each product we provide:
An overview
Highlighted features
Free and paid options details
The list we've outlined here includes any video editing software with an available free offering. Some products provide limited free options while others are completely free without restrictions.
Methodology: This list features video editing software tools with an available free offering and at least five verified reviews on G2.com. The products listed here are ranked by user satisfaction as of October 24, 2019. Note that the list does not include products that are only free on a temporary basis, such as those with a limited trial versions for new users. We've highlighted when there is a paid option so if you test a free video editor application, like it and want to upgrade, you will understand the cost to do so. This list only represents a portion of the 114 tools in G2's Video Editing Software category.
Without further ado, let's talk free video editing software for beginners and get you on your way to video editing mastery.
For products with G2 verified user reviews, we have included:
G2 star rating
Reviews highlighting what users like and dislike
User recommendations for those considering the product
Product reviews and G2 star ratings were updated as of October 1, 2019
---
Best free video editing software for desktop
The following programs are the best free video editors for desktops. These apps are more powerful, loaded with more features, and are designed to be used to create professional-level videos. These video editors are perfect for beginners looking for a video editing software for YouTube or other personal or professional videos - in fact many of these programs are the video editing software that YouTubers use to make their videos.
Let's dive in.
1. InVideo

Product Name: InVideo
G2 Star Rating: 4.8 out of 5 stars
Overview: A versatile editor with a focus on video marketing that includes thousands of images, stickers and text boxes to help create engaging video content.
Free option
The InVideo Free plan includes the complete feature set with 1GB of storage and 720p resolution of videos
Paid option
InVideo's Business plan is available for $10/month, billed annually, and offers 1080p resolution on video projects
Features
No InVideo watermark
720p resolution
100-plus curated designer templates
Videos up to 5 minutes
Single user account
Storage up to 1GB
2. iMovie

Product Name: iMovie
G2 Star Rating: 4.2 out of 5 stars
Overview: iMovie provides Apple-based video editing software: you can start editing on an iPhone or iPad and then finish on your Mac.
Free option
Features
Select from dozens of styles to add beautifully animated titles and credits
Add a broadcast feel to your school report with picture-in-picture and split-screen effects
Choose from 10 creative video filters that add a cinematic touch
Built-in music, sound effects, and voiceover
Publish directly to YouTube in 4K
3. Filmora

Product Name: Filmora
G2 Star Rating: 4.5 out of 5 stars
Overview: Filmora is a Mac-, Windows-, iOS- and Android-based video editing software.
Free option
Free trial with Filmora watermark
Paid option
1 year license for $39.99
Lifetime license for $59.99
Unlimited plan for $99.87 per year, including new effects every month and unlimited downloads from the Filmstocks Standards Library
Business lifetime plan starting at $139.99
Features
4K editing and GIF support
Up to 100 layers of media
Noise removal, reverse, color tuning and camera shake effects
YouTube/Vimeo export
Precision speed control
Creative filters and professional 3D LUTs
Green screen, split screen and screen recording
Video stabilization, tilt shift and audio separation
Video tutorials available on Filmora YouTube channel
---
4. OpenShot Video Editor
Product Name: OpenShot Video Editor
G2 Star Rating: 4.4 out of 5 stars

Overview: OpenShot is a cross-platform, open source video editing platform for Mac, Windows, and Linux.
Free option
OpenShot is free to download
Features
Unlimited tracks/layers
Title editor with templates
Simple trimming and slicing
Video effects such as background removal, slow-mo, and 3D animations
Visualize audio files as waveforms
5. VSDC Free Video Editor

Product Name: VSDC Free Video Editor
G2 Star Rating: 4.0 out of 5 stars

Overview: VSDC is a Windows-based professional video editing software.
Free option
Download and use completely free without restrictions
No trial period, watermarks or ads
Paid option
Technical support prices start at $10 for free option
Video Editor Pro is available for $19.99

Features
Non-linear video editor
Visual and audio effects are split into five categories: color correction, object transformation, object filters, transition effects and special effects
Blending modes and Instagram-like filters
Create different shaped masks for hiding, blurring or highlighting certain elements in your video and apply special effects inside or outside the masked area
Easy export to social networks
6. HitFilm Express
Product Name: HitFilm Express
G2 Star Rating: 4.4 out of 5 stars
Overview: HitFilm Express is a Mac- and Windows-based free editing and VFX software. It is the free version of HitFilm Pro.
Free option
Paid option
Add-ons are available for purchase starting at $9.99
HitFilm Pro is $299 for a lifetime 3-seat license
Features
2D and 3D effects compositing
Compatible with Mac and Windows
Over 400 visual effects
Editor with transitions and unlimited tracks
Online community forum
Video tutorials and training available on

HitFilm YouTube channel
7. WeVideo

Product Name: WeVideo
G2 Star Rating: 4.2 out of 5 stars
Overview: WeVideo is a cloud-based platform that helps users create professional videos from a phone, computer or tablet.
Free option
Free account provides up to five minutes of video publishing per month, 1 GB of cloud storage and 480p resolution.
Paid option
Power plan is available for $4.99 per month, billed annually
Unlimited plan is available for $7.99 per month, billed annually
Professional plan available for $17.99 per month, billed annually
Business plan available for $29.99 per month, billed annually
School and district plans also available, billed annually

Features
Music library with 125K+ music assets
WeVideo Jumpstart -- start editing immediately without waiting for source content to upload
8. DaVinci Resolve

Product Name: DaVinci Resolve
G2 Star Rating: 4.6 out of 5 stars
Overview: DaVinci Resolve provides professional tools for video and audio editing in SD, HD and Ultra HD.
Free option
DaVinci Resolve 15 is free
Paid option
DaVinci Resolve 15 Studio is available for $299
Features
Professional editing, color correction and Fairlight audio tools for SD, HD and Ultra HD work at up to 60 frames per second
Includes virtually every imaginable editing and trimming tool available
Includes fully featured Fairlight audio in the same software you use for editing and color correction
Picture editors, colorists and sound editors can work in parallel
Runs on all major platforms: Mac, Windows and Linux
Video tutorials available on Blackmagic Design YouTube channel
9. Adobe Premiere Clip

Product Name: Adobe Premiere Clip
G2 Star Rating: 3.7 out of 5 stars
Overview: Adobe Premiere Clip is a flexible editing app for videos shot on Android or iOS devices.
Free option
Paid option
Adobe Premiere Pro is available with a 7-day trial and then $20.99 per month for individual use or $33.99 for each business license
Features
Fast, simple video creation

Drag-and-drop interface for adding photos and video clips

Auto mix for audio levels

Add titles, transitions, and slo-mo effects

Sync videos with music

Adjust lighting
Social posting and sharing
Integrates with Premiere Pro for additional editing
Free mobile app
10. Shotcut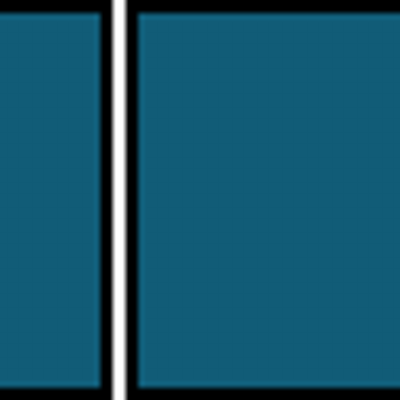 Product Name: Shotcut
G2 Star Rating: 4.2 out of 5 stars

Overview: Shotcut is a Windows-, Mac- and Linux-based free and open source, cross-platform video editor.
Free option

Features
Support for a wide range of formats
Audio features
Video effects
Editing features
No import required meaning native timeline editing
Blackmagic Design support for input and preview monitoring
Tutorials available
Video tutorials and training available on

Shotcut YouTube channel
11. Blender

Product Name:
Blender
G2 Star Rating: 4.4 out of 5 stars
Overview: Blender is a free and open source creation suite that runs on Linux, Windows, and Mac systems. Blender provides 3D-based solutions including modeling, rigging, animation, simulation, rendering, game creation and video editing for any purpose including commercial and education.
Free option
Free and open source, with donations accepted on the vendor website
Features
Live preview, luma waveform, chroma vectorscope and histogram displays
Audio mixing, syncing, scrubbing and waveform visualization
Up to 32 slots for adding video, images, audio, scenes, masks and effects
Speed control, adjustment layers, transitions, keyframes, filters and more
12. VideoPad Video Editor

Product Name: VideoPad Video Editor
G2 Star Rating: 4.0 out of 5 stars

Overview: VideoPad is a video editing tool for Mac and Windows, with a mobile version available for iOS and Android.

Free option
Free for personal, non-commercial use
Paid option
Home Edition for $60, with 2 audio tracks and no external plugins
Master's Edition for $99 or $3.88 per month, billed quarterly

Features
Easy-to-use effects
Smooth transitions
Stop-motion animations
13. Media Composer

Product Name: Media Composer
G2 Star Rating: 4.1 out of 5 stars
Overview: Media Composer provides video editing software for high-res media.
Free option
Media Composer | First is free for limited projects and video and audio tracks
Paid option
1-year subscription, paid monthly is available for $19.99 per month
1-year subscription, paid upfront is available for $199.99
Monthly subscription is available for $24.99 per month

Features
Available on Mac or PC
Quickly cut together footage from your camera, mobile device, or video clip collection
Powerful yet easy-to-use tools that simplify and speed up the entire editing process
Visual effects, transitions, and audio tools
Direct sharing to YouTube and Vimeo
14. Lightworks

Product Name: Lightworks
G2 Star Rating: 3.2 out of 5 stars

Overview: Lightworks, a professional video editing software that can produce video in SD and HD with up to 4K resolution. (Thelma Schoonmaker used it on "The Wolf of Wall Street.")
Free option
Free license version limited to a 720p Vimeo/YouTube export
All import formats
No Blackmagic or AJA camera support
Limited exporting options
Paid option: Lightworks Pro license costs:
$24.99 per month
$174.99 per year
$437.99 outright

Features
Simple and intuitive user interface
Easy timeline editing and trimming
Upload directly to YouTube
Project/edit backup/archive
Video tutorials available via Lightworks YouTube channel
---
Video editing software with free trials
The following are paid video editing tools with a free trial offering, so users can take them for a test drive before committing to the full product. However being paid tools, these video editing apps can be more powerful than their completely free counterparts above.
15 - Adobe Premiere Pro
16 - Magisto
17 - Final Cut Pro X
18- PowerDirector
19 - Camtasia
Best free video editing software for mobile
Trying to do some video production on the go? Below are a few free mobile iOS and Android applications that can help turn your videos into works of art:
20. Splice
Splice is a free, fully featured video editing app for iPhone and iPad, with tools like trimming, speed control, and custom audio narration.
21. Quik GoPro Video Editor
The Quik app for iOS and Android allows users to create and edit shareable videos from photos and videos taken with GoPro cameras, with auto-sync audio capabilities among other features.
22. FilmoraGo
FilmoraGo is a free mobile edition of the Filmora software, available on iOS and Android devices, where users can create videos without watermarks or time limits and share them directly to social media.
23. Apple Clips
Apple Clips is the #1 downloaded video app on iTunes, this free program allows iOS users to capture, edit, and share short videos with artistic filters and animated effects.
Best free video editor apps for Instagram
Is Insta your preferred medium? These free apps can help you create stylish, 'Grammable video clips for your biggest fans:
24. Hyperlapse
Hyperlapse from Instagram allows iOS users to shoot and stabilize beautiful time lapse videos, without the need for tripods or additional equipment.
25. Boomerang
Boomerang, available on iOS and Android, creates fun video clips that loop back and forth that can be instantly shared on Instagram or Facebook.
---
Basic video editing terms for beginners
Video editing software can come with a difficult learning curve, but to make quality video you'll need to master the art. Here are a few of the most common terms to be aware of when editing your first video.
Aspect ratio
Aspect ratio is the size of the video image. Depending on the channel or medium your video will be viewed will help determine the aspect ratio of your footage. The most popular ratios are 4:3, 16:9, and 21:9.
Audio leveling
Audio leveling is the post-production video editing process to mix your audio. For films and longer projects, a range of audio levels is suggested, while experts recommend keeping the audio for online videos as close to 0db as possible.
Color correction
Color correction is the process of balancing the colors of footage to look as close to what human eyes perceive as possible. This is normally the first step done in the video editing process, as many video clips are over-saturated.
Color grading
After color correction comes color grading. This process is not required, but gives filmmakers the ability to set the mood and tone of the video. This is the aesthetic portion of editing, think of horror movies having darker tones. A great example of color grading is in the 2019 film Midsommar, where the entire film has a bright and technicolor vibe.
Compositing
Compositing is the process of layering multiple elements on top of one another to give the illusion that those elements were filmed in the same scene. This can be multiple videos, images, graphics, text, etc. Today, green screens help editors with composite editing, and many refer to this practice as chroma keying.
Keyframes
Keyframes are markers in video editors that control motion, color, and opacity. They work as anchors that mark off places in a video where things change. Keyframes are popular in the animation community, but have use cases in all video editing.
Stabilizing
This is the process of taking shaky video footage and stabilizing it in post-production. This is especially crucial for video editors who shot their video on a mobile device or without stabilization equipment.
Video editors have mastered these skills - just look at the most viewed YouTube videos to see the level of professionalism these high-end videos have. While you don't need these skills to make a quality video, it shows how far you can tone your editing abilities.
Next steps after selecting a best free video editor
Those researching free video editors online can sift through hundreds of verified user reviews on G2 to find the best option. Video editing tools often integrate with video effects software, as well as animation software and 3D design software. Check out the video editing software category where you can compare products, discover available features and read user reviews.
* Please note: Reviews may have been edited for spelling and grammar.
Published: 5 Jun 18
Last Updated: 26 September 19