If you spend as much time on the Internet as I do, it's impossible not to notice some trends.
One of the most notable trends is as the year comes to a close, people get nostalgic. They want to look back on what they did or consumed the previous year and get the warm fuzzies reliving the memories.
That's exactly why Spotify Wrapped is such a big hit - it's a quantifiable way for people to show how they spent the last 365 days.
What is YouTube Rewind 2018?
YouTube Rewind 2018 is a mashup of the year's most viral YouTube video, and can be viewed on a web or mobile browser, as well as on the YouTube mobile app.
That's where YouTube Rewind comes in - since 2010, YouTube has been producing YouTube Rewind, a composite mashup of the Internet's most popular and viral videos. This year is no different - YouTube recently released "YouTube Rewind 2018: Everyone Controls Rewind" featuring references to events such as the royal wedding of Prince Henry and Meghan Markle, the 2018 FIFA World Cup, the video game Fortnight and even the Walmart yodeling boy. Truly, life is a rich and beautiful tapestry.
How to watch YouTube Rewind 2018
The link to view YouTube Rewind 2018 can be accessed here.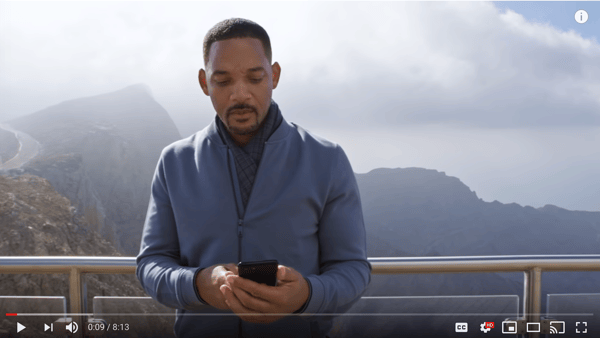 The video is 8:13 minutes long, and was released Dec. 6, 2018. It includes music by notable artists such as Cardi B, J. Balvin, Drake, Marshmello, Bastille, BTS, and Panic! At the Disco.
Significance of YouTube Rewind 2018
YouTube Rewind is culturally significant because it serves as a compressed view of the year from the perspective of a global Internet user. Unlike many popular yearly roundups, the YouTube Rewind video is inclusive to countries outside of the United States and pays homage to the viral videos, artists and creators of many countries around the world.
Inspired by YouTube Rewind? Create your own YouTube channel, and maybe you'll make YouTube Rewind 2019! After all, once you learn how much YouTubers make, it's hard to forget those numbers.