The rumors are true – iPads will no longer run on iOS.
Today at the Worldwide Developers Conference 2019 (WWDC19), Apple unveiled iOS 13 for iPhones and iPads. Other Apple operating systems, including macOS 10.15, watchOS 6, tvOS13, and the all-new iPadOS were previewed as well.
UPDATE:
iOS 13 officially launched in September 2019.
iOS 13 features
What's new in iOS 13? Let's run down a list of the best features coming soon to your Apple devices.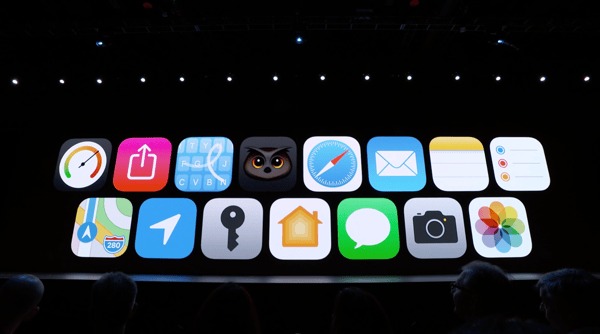 Enhanced performance - To improve overall user experience, FaceID will unlock 30% faster, app downloads are 50% smaller, updates are 60% smaller, and apps will launch 2 times faster.
Maps - The update has new detailed maps for the entire US, to include rendered parks, buildings, roads, beaches, and more. Now you can quickly select a destination from "favorites" on the home screen or share collections with friends to create itineraries. Similar to Google Street View, Apple Maps now has 3D "Look Around" views to give users a better idea of their surroundings.
Dark mode - This new interface, featuring white text on a black background as compared to the default black text on a white background, allows for easier night viewing and saves battery power.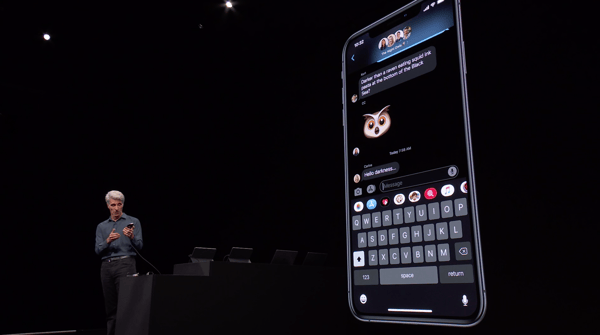 Keyboard - The standard keyboard now has a swipe feature called "Quick Path", similar to third-party apps like Swiftkey or Swype.
Airpods

- Incoming messages will now be announced and read out loud instantly through your wireless headphones. Plus, respond right away without having to look at your phone.
Camera - New iPhone camera features include additional portrait mode lighting options, like "High Key mono" to control how far away the lights are to have advanced effects like smoothing skin or brightening eyes.
Photo & Video editing - You can finally rotate videos on your iPhone and even add filters. Photos are now organized by day, month, years to declutter. Plus, the photos app now recognizes and pulls "on this day" data similar to apps like Timehop.
Memoji - Customize your Memoji even more with makeup and accessories, like eyeshadow, hats, glasses, jewelry, and Airpods. Plus, you can now use Memoji as iMessage stickers, similar to Bitmoji. These sticker packs will be available for older iPhones too, even if your model doesn't support the original Memoji feature.
Siri - With the help of Neural Text-to-Speech (TTS) technology, Apple's voice assistant got a major voice makeover to sound more human-like.

Reminders

- The Reminders app got a complete overhaul, adding much-needed filtering options such as "Today," "Scheduled," "Flagged," and "All." Use the quick type bar to attach and associate to-dos with tasks. Emerging artificial intelligence (AI) technology is also being introduced as it will automatically suggest when you want to be reminded. You can even tag contacts in Reminders now to receive reminders when you open your thread with them in Messages.

Find My

- In iOS 13, Find My iPhone and Find My Friends have been rolled into one app called "Find My"

Privacy

- With the new "Sign in with Apple" feature, you'll have more control over which apps have your location, and how often they use it. Users can use Face ID to create accounts for a new app without giving up any personal data. This feature is also being made available to third-party apps by giving developers access to an API.
iOS 13 release date
Previewed at WWDC19 in early June, iOS 13 will officially be released along with the new iPhones in Fall 2019. Developers and public beta testers will get early access to the update.
According to testers, it seems like things are going well so far with the iOS 13 beta.
Which devices will get iOS 13?
iOS 13 will be only available for iPhone 6s and later models, including iPhone SE, iPhone 6s, iPhone 6s Plus, iPhone 7, iPhone 7 Plus, iPhone 8, iPhone 8 Plus, iPhone X, iPhone XR, iPhone XS, iPhone XS Max, and 7th gen iPod touch. iOS 13 will not support older iPhone and iPad models.
Incompatible devices include iPhone 5s, iPhone 6, iPhone 6 Plus, iPad mini 2, iPad mini 3, iPad mini 4, iPad Air, iPad Air 2, and 6th gen iPod touch.
iPadOS
iPad is getting its own operating system to better support the device as it becomes more like a computer and less like a mobile device.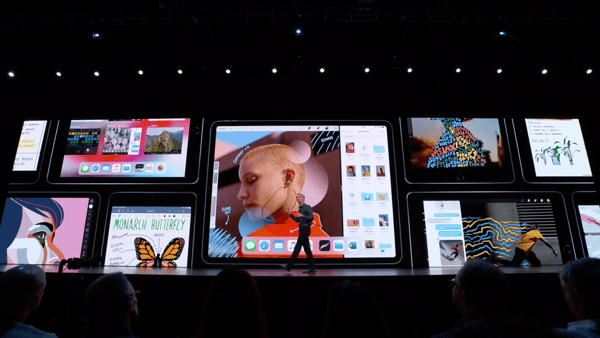 The new iPadOS introduces multitasking features like split screen and enhanced drag and drop capabilities. The OS supports external devices like thumb drives and cameras to be plugged directly into the iPad. Safari will get a facelift too with Desktop-class browsing, a download manager, and more.
A lot to process
There are a ton of new features coming to iOS 13, with plenty more to come! We'll keep this post updated as more features and additional details are announced.