Try it before you buy it.
With Google Play Instant, you can now use apps without even installing them on your phone or tablet.
What is an instant app?
Instant apps are small software programs that allow Android users to test full-blown native apps before downloading them to their device. Instant apps are never actually installed and therefore don't take up any storage space on the device itself.
Think of them as the perfect combination of both web and mobile apps. You get the speed and usability of native mobile apps with the ease and convenience of web apps.
Now, you'll be able to do everything faster – play games, surf the web, text your friends, and more.
How to use instant apps
In order to use Android instant apps, you'll have to enable them on your device. To turn on instant apps:
Tap on the gear icon to open Settings.
Scroll down and select 'Google'.
Choose 'Instant Apps' from the options listed.
Toggle feature to 'On'.
Confirm your agreement to terms.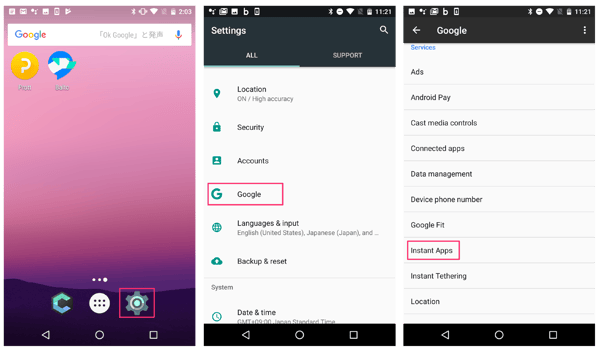 Image courtesy of Prott
When you have instant apps enabled on your Android device, you don't have to do anything different when using your phone. The program will kick in whenever you use a browser or app that is compatible.
For example, if you run a Google search on your Android for a new home and Relator.com is in your search results, the instant app will automatically activate when you click on that option to give you a faster experience.
How to disable instant apps
If your phone is 'updating instant apps' too often, you can uninstall or disable instant apps. Maybe you decide you don't like this option or instant apps are downloaded without your permission. To turn off instant apps:
Open Settings by tapping on the gear icon.
Choose 'Google' from the menu.
Select 'Instant apps'.
Click on the 'None' option.
Find Android instant apps listed in Google Play Store
There are a lot of apps in the Google Play Store that support instant apps, including popular apps like Buzzfeed, NYTimes Crossword Puzzle, Vimeo, etc.
These apps are featured in this Google Play Store instant app list with a Try It Now button.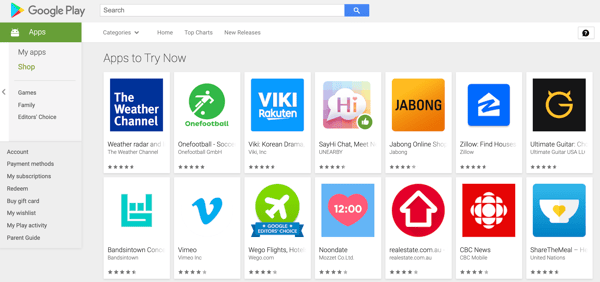 Change links to open in instant apps
You can update your settings to open links in instant apps or websites. To change instant app settings:
On your Android device, open the Google Play Store.
Tap the menu icon (three lines).
Select 'Settings' from the list of options.
Choose 'Google Play Instant'.
Turn on the 'Upgrade Web Links' feature.
Use apps in an instant
Google Play Instant allows Android users to try out and test apps before downloading them to their device, saving time and storage space.
If you're interested in learning more about alternative marketplaces available for Android devices, check out this list of over 10+ native and third party app stores.