Have you ever wondered if your notebook doodles and illustrations between work are good enough to get you started in the graphic design industry?
How about that one time when your favorite uncle asked you to design a logo for his startup? You made them pro bono, and you're curious if you can make a living out of your designs.
How much to charge? And how can you be sure that you're keeping up with the times? Look no further as we help you stay up to date (and remain relevant!) with the following graphic design labor statistics and trends.
Graphic design labor statistics – at a glance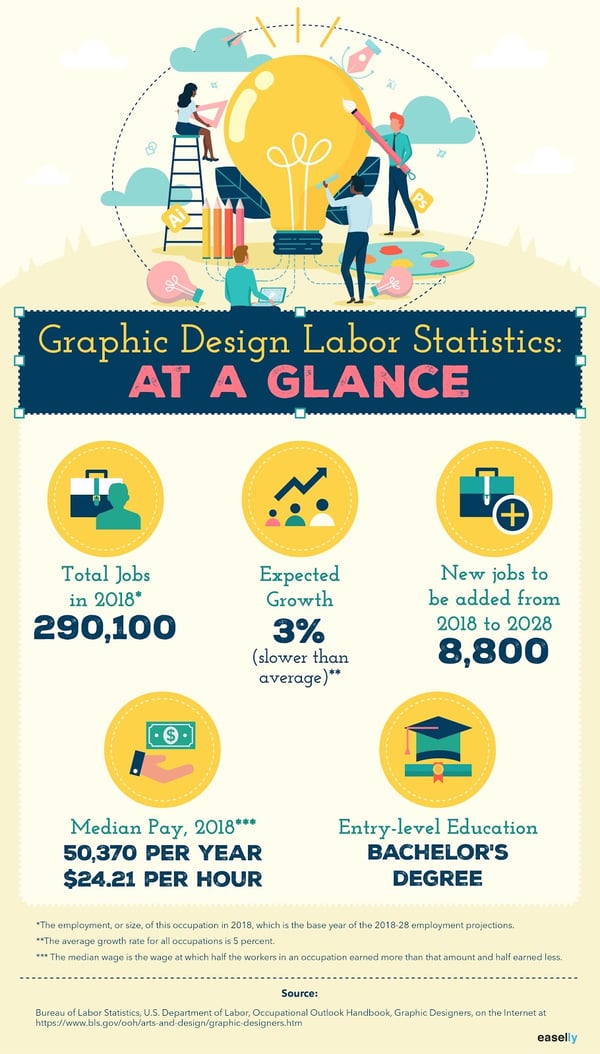 Related: Check out the latest graphic design trends to keep your eye on what's trending in 2019.
What modern graphic designers do

Graphic designer demographics
Graphic designer salary statistics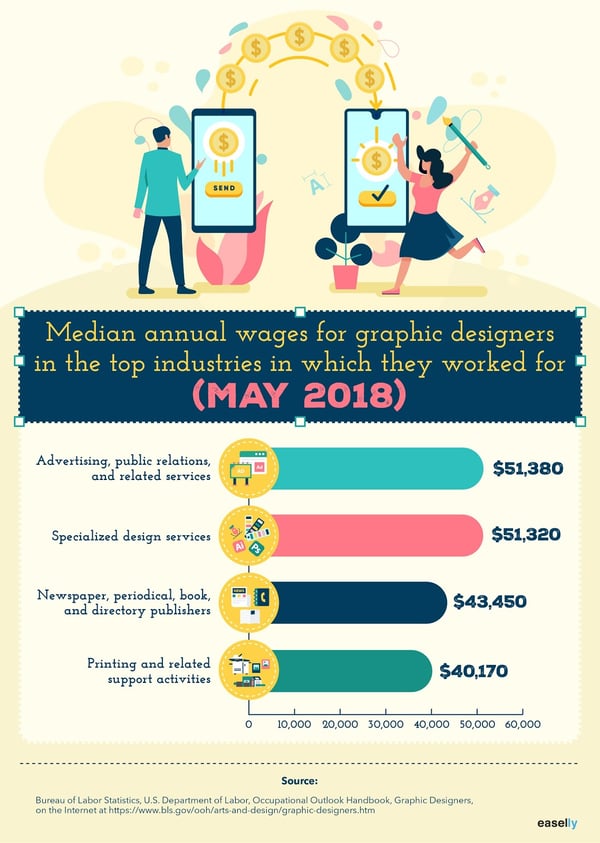 Graphic designer work environment
Graphic designers usually work in a studio where they have access to design software, drafting tables, and computers. While the majority of graphic designers are independent workers or freelancers, their work is generally collaborative.
TIP: Find your next graphic design agency through G2. See what options are available and find the right graphic designer for your needs!
The top 5 employers of graphic designers in 2018
Self-employed workers
Specialized design services
Advertising, public relations, and related services
Printing and related support activities
Newspapers, periodical, book, and directory publishers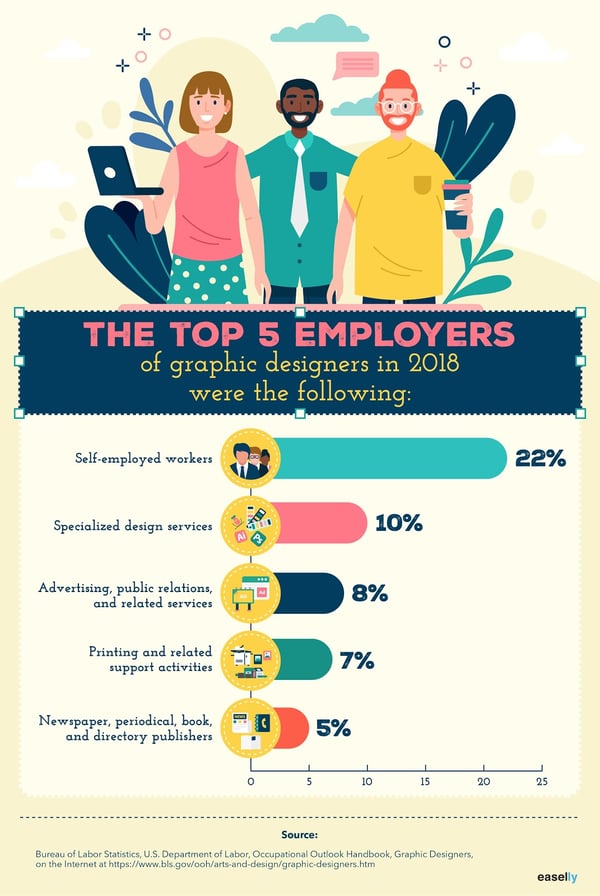 Graphic designer employment outlook
Over to you
Are you excited about the future of graphic design? While industry growth has been slower than average, it's worth noting that emerging types of graphic design like user experience design, information design, and mobile advertising are also on the rise.

So what does this mean for you? Never stop learning! Discover the best graphic design software on the market today, only on G2.