When looking to sell a script to any film or TV production studio, one of the most vital aspects of your work will be following standard screenwriting format.
So, to begin, open any average word processor and start formatting away. Just indent on the right margin 1.5 inches, and the left margin, 1.5 inches. And also1 inch from the top and 1 inch from the bottom. Dialogue names must be exactly 3.7 inches from the left side of the page and 2.2 inches from the margin. Actor parentheticals are to be placed exactly 3.2 inches from the left side of the page …

You get the point. Formatting screenplays can be a major challenge that hinders your creativity.
Luckily, there's a helpful tool called screenwriting software that automatically formats scripts, provides character analysis, and ultimately maximizes your script's potential.

Below we'll explore some of the best free screenwriting software on the market and provide a brief overview of each product's functionality.
10 best free screenwriting software in 2019
These products have more than 56 validated user reviews on G2 as of July 22, 2019. Whenever possible, the products are ranked by user Satisfaction score.
The top seven software programs in this list feature software that specifically provide free offerings. The free versions may only support one user or one project, but they are truly free. Scaling up, however, will often require a full investment. Software that have no reviews on this list are not ranked in any particular order. Products 8 through 10 in the list display software offering free demos as well as standard priced software offerings.
For each product we provide:
An overview
Highlighted features
Details about free and paid options
For products with G2 verified user reviews, we have included:
G2 star rating
Reviews highlighting what users like and dislike
User recommendations for those considering the product
Product reviews and G2 star ratings were updated as of July 22nd, 2019.
---
1.
WriterDuet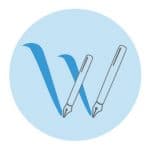 Product Name: WriterDuet
G2 Star Rating: 4.6 out of 5.0 stars
Total Number of Reviews: 21
Overview
WriterDuet is a free scriptwriting software that allows users to collaborate in real time, as well as work both online and offline. Users love that WriterDuet allows for exporting and importing to other screenwriting software such as Final Draft, Celtx, and PDF files.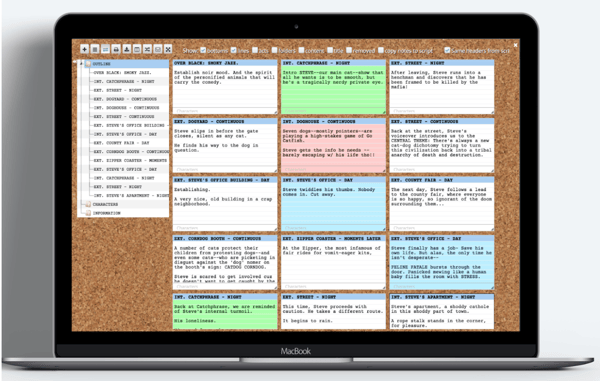 Image courtesy of WriterDuet
Free option
First three scripts are completely free with no page limit and no limitations on export/import
Paid option
Pro: $11.99/month or $89/year: Unlimited scripts, real-time collaboration and complete tool sets for line-by-line customization
Features
Real-time collaboration
Compatible exporting features
Edit, color, and move index cards for easy story outlining
2. Highland 2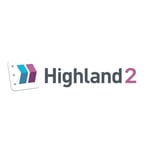 Product Name: Highland 2
G2 Crowd Star Rating: 5.0 out of 5.0 stars
Total Number of Reviews: 1


Overview
Highland 2 is a free screenwriting software available only for Mac users. Highland 2 provides intuitive script formatting, word analysis and PDF templates. Another feature that uses enjoy is Highland 2's gender analysis tool. This feature allows users to look at a breakdown of male and female characters in the script and analyze how to better utilize characters across different genders.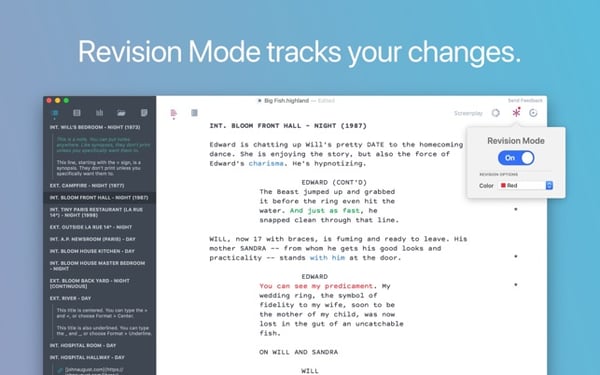 Image courtesy of Highland 2
Free option
Completely free option, available for users to download from the Mac App Store

Paid Option

Features
Navigation road map for scenes, synopses, and notes
Live margins to fit your script in the text editor
Revision mode that tracks changes in different colors
3. StudioBinder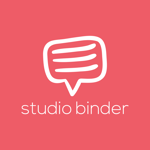 Product Name: StudioBinder
G2 Star Rating: 4.2 out of 5.0 stars
Total Number of Reviews: 3
Overview
Studiobinder is a screenwriting program that allows users to write, share, and collaborate to create professionally formatted screenplays. Users enjoy StudioBinder's ability to see the entire production within the written script. With features like story element analysis, writers can gauge how many props are in a scene and what the film might actually cost to produce. Additionally, Studiobinder offers features for video, photo, television, and film production.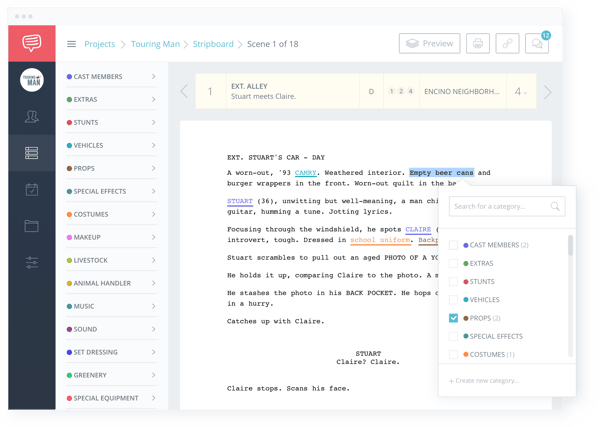 Image courtesy of StudioBinder
Free option
Free forever plan: Manage contacts, add tasks and prep unlimited call sheets. Max 1 project per company account
Paid option
Indie: $29/month for 10 projects and 50 GB of storage. Includes call sheets, shot lists and storyboards and shooting schedules
Professional: $49/month for 25 projects and 75 GB of file storage. Includes the same features as Indie but also includes script breakdowns and production calendars
Studio: $99/month for unlimited projects and 100 GB of file storage. Includes everything from Professional but also features enhanced collaboration and custom branding
Features
Script breakdown for better script analysis
Tag story elements to indicate characters, props, or wardrobe
Easily print script reports
4.
Trelby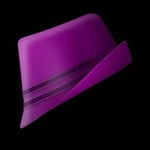 Product Name: Trelby
G2 Star Rating: 3.3 out of 5 stars
Total Number of Reviews: 2
Overview
Trelby is a free, open-source screenwriting program that users can download on either Mac or Linux. Trelby's main selling point is its simplicity and straightforward screenwriting format. Trelby is a great option for beginners looking for a free screenwriting program without all the bells and whistles.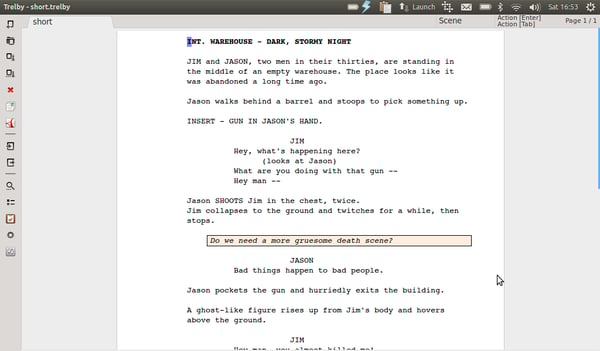 Image courtesy of Trelby
Free option
Trelby is a completely free, open-source screenwriting program.
Paid option
Features
Screenplay editor: Enforces correct script format and pagination, autocompletion, and spell checking
Choice of view: Multiple views, including draft view, WYSIWYG mode, and fullscreen to suit your writing style
Name database: Character name database containing over 200,000 names from various countries
5.
Causality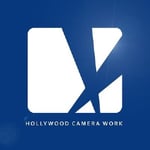 Product Name: Causality
G2 Star Rating: N/A
Total Number of Reviews: N/A
Overview
Causality is a free screenwriting program that attempts to eliminate the rigid structure behind most screenwriting apps and instead let the writer jump around all over the page. The product's main message is "write like you think," i.e., visualize the structure of the story the same way it plays out in your mind. As such, Causality is a great software program to help guide the writer through more complex narratives.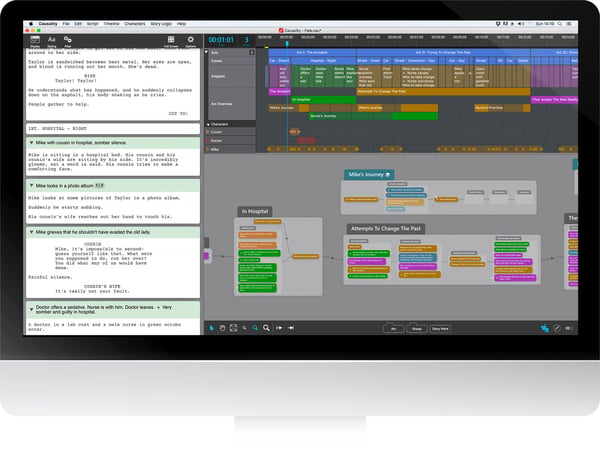 Image courtesy of Causality
Free option
Free version: Unlimited story development and outlining of any size story
Paid option
Pro Version, $5.99/month: Unlimited writing, printing and export.
Pro Version permanent license, $279: One-time purchase, free app updates forever. Cloud/mobile/team and production features are extra as they become available
Features
Story logic: Helps the writer give reasons for certain character choices and plot developments
Film production features like revision management, production reports, script supervising
Multimedia integration (storyboards, animation)
6.
Page 2 Stage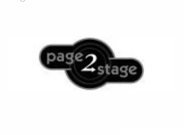 Product Name: Page 2 Stage

G2 Star Rating: N/A
Total Number of Reviews: N/A
Overview
Page 2 Stage is a free, open-source screenwriting program that contains standard screenwriting features like autoformatting and script analysis. What distinguishes Page 2 Stage is its support of 30 different languages, which includes a translation of the program and, in most cases, a local dictionary.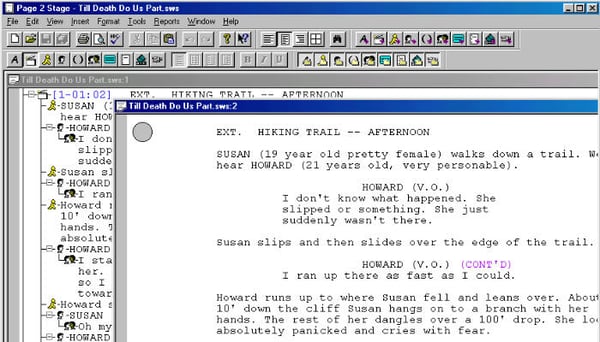 Image courtesy of Page 2 Stage
Free option
Page 2 Stage is a completely free, open-source screenwriting software
Paid option
Features
Supports 30 languages
Autoformatting: All changes in the script cause immediate reformatting in the background while you continue editing the script
Seven report types to give you a breakdown of your script, including detailed scene and character reports
7.
Kit Scenarist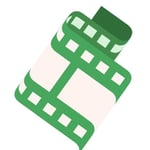 Product Name: Kit Scenarist
G2 Star Rating: N/A
Total Number of Reviews: N/A
Overview
Kit Scenarist is an open-source writing program available for Mac, PC, and Linux operating systems. Similar to other screenwriting programs on this list, Kit Scenarist allows users to employ index cards to build an ideal story structure. Users can color their cards, make notes, and organize and lay out acts—and all changes will instantly appear in the text of the script. Some other useful features include screenplay reports and a research module where you can store all basic information about the script.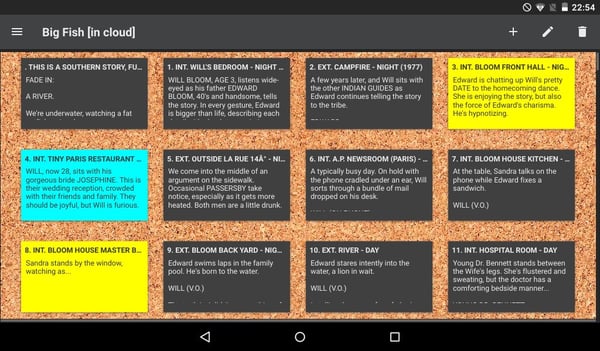 Image courtesy of Kit Scenarist
Free option
Desktop version with all the features of the pro version minus cloud connectivity
Paid option
The paid option gives users access to the cloud service to collaborate on projects, as well as seamlessly synchronize projects between devices. The prices below indicate the cost for a subscription to the cloud service:
1 month - $4.99
2 months - $9.99
3 months - $14.99
6 months - $27.99 (6% discount)
12 months - $52.99 (12% discount)
Features
Create text notes on projects with the ability to group notes by folders within each project
Export notes and scripts to PDF, FDX, Fountain DOCX, and KITSP formats in any of the installed applications (Mail, iCloud, Dropbox, etc.)
Create detailed lists of characters and locations
Screenwriting software with free trials:
8. Final Draft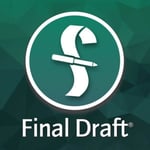 Product Name: Final Draft
G2 Star Rating: 4.4 out of 5.0 stars
Total number of reviews: 25
Overview
Final Draft is the most widely used screenwriting software with 95% of film, television, and multimedia productions using it to get from page to screen. With refined beat boards and story maps, Final Draft can help organize story ideas and keep writers on track with visual guidelines. Final Draft is ideal for professional-level script writers who are established and already understand standard script writing format.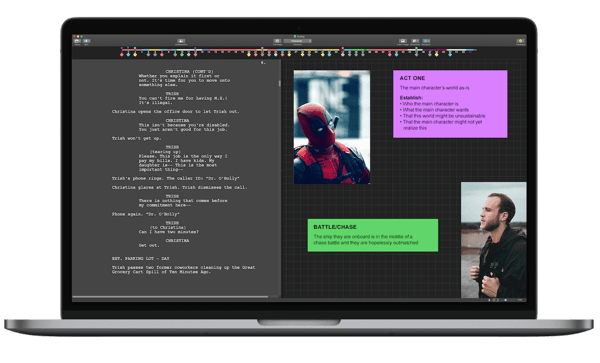 Image courtesy of Final Draft
Free option
Final Draft offers a free 30-day demo
Paid option


For regular users: $249.99
For teachers/students: $129.99
Features
Real-time collaboration: Collaborate simultaneously with your writing partners
Revision mode: Mark and review all changes to shepherd a script through production. Set your revision colors, lock pages, and omit scenes
Tags mode: Create custom reports on any element of your script
9.Scrivener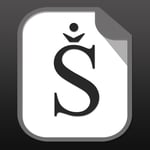 Product Name: Scrivener
G2 Star Rating: 4.9 out of 5.0 stars
Total number of reviews: 6
Overview
Scrivener is a general writing app that serves as a great option for screenwriters. As a universal writing app, it offers features that allow users to write, research and arrange long documents within one software program. Scrivener also provides features for outlining scenes, such as a visual corkboard with index cards and an outliner that lets you work with an overview of a chapter, a part of, or even your whole manuscript. Although other software on this list might offer more to those in the realm of film production, Scrivener is a great program for writers looking to focus on putting words on the page and honing their writing.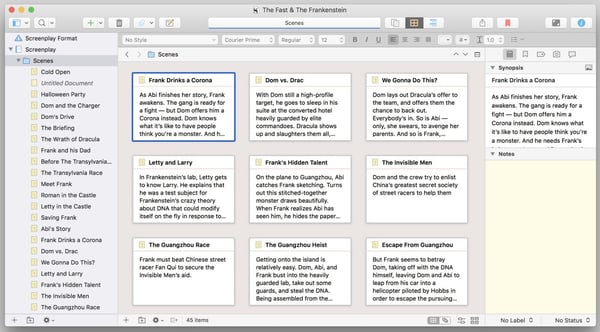 Image courtesy of Scrivener
Free option
Scrivener offers a free 30-day trial.
Paid option
Scrivener for macOS: $49/month
Scrivener for Windows: $45/month
Features
Integrated outlining tools that let you plan plotlines and restructure your script as your plot develops
Corkboard feature lets you step back and work with just the synopses you've written on the cards; when moved, the manuscript is also rearranged
Print, export, and publish to a wide variety of file formats, including Microsoft Word, RTF, and OpenOffice
10. Fade In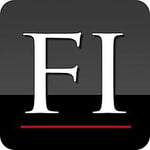 Product Name: Fade In
G2 Star Rating: N/A
Total number of reviews: N/A


Overview
Fade In is an affordable screenwriting program that forgoes the bells and whistles for an intuitive and straightforward script-writing experience. With extensive formatting capabilities, full collaboration, and support for multiple file formats, Fade In covers all the necessities you're looking for in a screenwriting tool.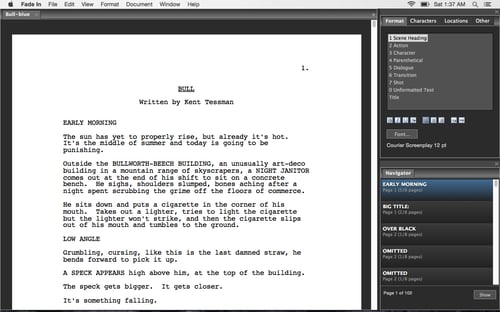 Image courtesy of Fade In
Free option
Fade In has a free trial version on its website.
Paid option
One-time purchase of $79.95 with all updates free
Features
Extensive formatting capabilities: Automatically transition from scene headings to action to dialogue as you type
Collaboration: Fade In allows collaborators to work independently, with changes being reflected in all collaborators' copies in real time
Fade in allows users to organize screenplays, with color-coding marking significant sequences, plot points, themes, characters, and other story elements, so you always have a clear overview of your work
*Please note: Reviews have been edited for spelling, grammar and clarity.
---
Next steps for selecting best free screenwriting software
Whether you're an aspiring writer or a seasoned professional, screenwriting software is a vital tool for outlining your script and analyzing characters and plot development.
On top of this, some screenwriting programs provide great additional tools, such as production cost, prop counts, and name databases. Ultimately, it's up to you to decide your budget, needs, and level of functionality.
---
Ready to learn more? Check out the easiest to use screenwriting software