Your press release is the foundation of any successful PR strategy, but most of the releases we see fall far short of remarkable.
This phenomenon is so common, in fact, that there's a whole #PRfails hashtag dedicated to it on Twitter. Whether you're writing your first social media press release or your 1000th, sometimes it's good to re-evaluate your process.
Common PR mistakes
Before reading on, check out our guide on how to recover from a PR crisis. We all like to think it could never happen to us, but it's best to know the steps toward recovery if it ever does.
And make sure to avoid these five top reasons your press releases aren't getting covered.
Common PR mistakes
No clear focus
Not knowing your audience
Not keeping up to date
No sense
No visuals
1. No clear focus
There's a big new product being released, a huge event happening – there's so much to talk about that it's easy to get caught up in the excitement. Easy to understand. But you need to see it from a journalist's point of view. If your press release has too many items vying for attention, the journalist needs to carefully read through it all themselves, pick out the parts relevant to their beat, and then build a story around them – and that's all before typing even one word of the write up.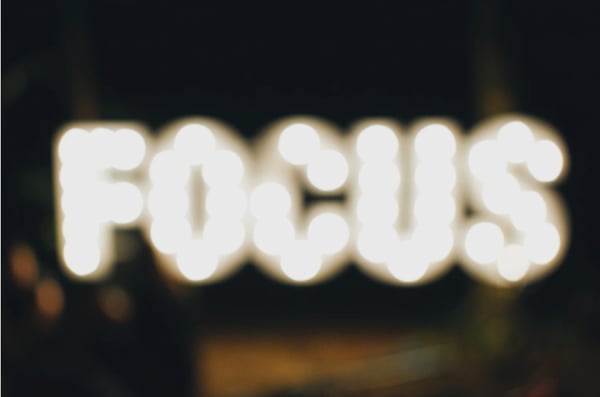 The solution
One way you can make life easier for your favourite journo is to look at the news you have to share, and pick out the narrative that fits best to the people you'll be sending the press release to. This will likely mean you end up with several versions of your press release depending on factors like which industry your media contacts cover or where they are based.
For example, if your story is about a groundbreaking new app that helps people track their mental health, you might use a different headline depending on whether you're sending it to a tech journo, a psychology publication, or a site that covers developments in medtech. Where is the company that made the app based? For journalists in the same city (or state), it becomes a local story.
Taking the time to craft a few versions of your press release based on the possible stories you can tell immediately broadens your reach and makes it more likely the story will be picked up.
2. Not knowing your audience
And I don't just mean getting the name right in your correspondence, though that's important too.
There's more to knowing your audience than industry and geography (and, yes, whether they're still working at a particular publication). The publication they write for and the journalist's personal style make a huge difference to the type of story they pay attention to. This can (and should) impact on the entire form of your press release, from headline to structure.
By paying attention to the form of content your media contents produce, you will be able to craft press releases that resonate. Segment your contact list not only by industry, beat and so on, but also the type of outlet they write for and the sort of content they tend to produce so you know what type of press release works for whom.
The solution
While there are standard conventions you should follow when deciding how to format a press release, these should be used as guidance rather than law. If you're clued in to your contacts, you'll know that the way you pitch changes depending on who you want to pick up your story.
Pitching daily papers and news sites
Dailies, whether print or online, are notoriously time-poor – little surprise given that they're expected to churn out a newspaper's worth of content day after day. If this is your target audience, you'll find more luck in crafting a press release that gets to the point quickly, and tells its story in a news story structure – that's right, the reverse pyramid.

Dailies will often simply copy-paste the meat of your release into their news section and simply tweak the headline or text to suit their needs. This means they appreciate being given a release that tells a single story in as few words as possible, together with any quotes or figures that add gravitas to the narrative.
Pitching top-tier publications
By "top tier," we mean widely-read publications that have an easily recognizable tone of voice and set of beliefs, and which tend to cover more than the bare bones of a story. Journalists working for these publications need to come up with a very specific angle for their audience.
3. Not keeping up to date
Keeping track of contacts is hard and will only get harder as your media list grows. What started with Rolodexes and transitioned to Excel sheets (yes, that bane of every PR person's existence) is an art of relationship management that is struggling to keep up with an increasingly "global" world, where you're expected to know the main journos in your industry from London to Hong Kong.
Unsurprisingly, this can – and frequently does – lead to miscommunication.

The solution
Fortunately, this is one area of PR where tech comes in really handy. Many CRM tools and commercial mail clients will give you the open and click-through rates for every email campaign you send, meaning you'll be able to tell who is actually reading your emails.
Does a contact consistently open your press releases but never cover them? Maybe the subject line appeals to them but the content (or even just the formatting) of the press release doesn't fit – try sending them the press release in a different style.
Or you see that a journalist you've been trying to reach never even spares your press releases a glance – time to jazz up the subject line or try speaking with them on the phone or social media. Email metrics are your friend. Use them.
You'll also be able to get an idea of what send times work best for what contacts. This is something that requires a few attempts to start getting right, but it can only improve with time. A/B test what hour and day your campaign goes out and learn from it.
If you really want to up your game, PR CRMs (Customer Relationship Management software) link those analytics with other information around coverage and social media to give you a better idea of how people are engaging with your content.
TIP: Discover the best PR software solutions for your business needs only on G2.
4. No sense
From the "speed bump" that opens so many press releases ("Compu-Global-Hyper-Mega-Net is a global innovator and provider of world-class end-to-end turnkey solutions for ….") to cookie-cutter quotes from the company's execs, the majority of press releases are the antithesis of natural, interesting writing.
Words like "innovation," "revolutionary," and "groundbreaking" do the exact opposite of making your writing stand out. In fact, these terms are used with such frequency that they've burned a blind spot into the retinas of every journalist working. You might as well not use them.
This issue is particularly bad when it comes to the topic of business and entrepreneurship, where every second company is the Uber of this or the Facebook of that. Data-driven, solution, thought leader – no wonder journalists take these buzzwords with a heap of salt. And while it's often the company bosses driving their PR managers to use this sort of language, there is a need to push back and instead strive to use human language to describe what it is the company actually does.
Still unconvinced? Using loaded lingo and copy that could have been written by a robot will actually get you penalised on search engines – something no website will be willing to risk.
The solution
Know your audience and let that knowledge inform the level of industry jargon you use. Approaching a specialist industry journal? Great, use all the academic acronyms you want. A local paper that's read by a huge spread of different people? Maybe stick to layman's terms and contextualize why your news is newsworthy.
And just delete all those buzzwords.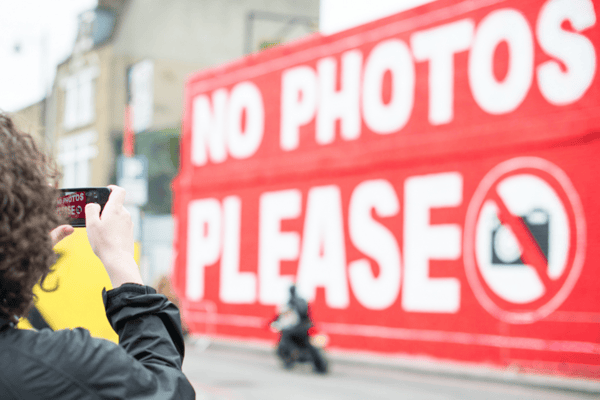 Credit: Kristina Alexanderson
5. No visuals
The importance of visuals in PR campaigns and press releases really cannot be overstated, with research from Ragan showing that multimedia press releases get 77% more views than those that use text alone.
That statistic was published years ago, and yet still the majority of press releases issued over commercial newswires today are still plain text. In 2019, an age where Instagram influencers run rampant and every smartphone comes with an HD display to show off gorgeous graphics, this in itself is newsworthy. It's astounding. And it's such an easy problem to fix.
TIP: Even if you don't have in-house graphic designers, it's in your best interest to outsource this need rather than letting it pass you by while your competitors wow audiences with stunning visuals your content is lacking. Read more about the importance of visual content marketing and then find the top-rated graphic design agencies around to fill your need.
The solution
Visuals and interactive media will not only grab attention, they're also shareable assets journalists can immediately include in their coverage and influencers can easily tweet out. This can be anything from photo galleries to slide presentations – so long as you match the tone of your content to your audience, you're golden. Here's some inspiration around how to use multimedia to make your press release pop.
One thing you do need to be careful of is how you embed your media into your press release. If you just attach a load of high-resolution images to a mass email, the sheer size of that file will all but guarantee your press releases ends up in the spam folder, never to see the light of anyone's computer screen. Instead, host your images, videos, PDFs and other attachments online and link to them in your release, or include an electronic press kit.
Can you see the theme? All of the above points boil down to this: know your audience. This is paramount to your success as a PR, particularly at a time when communication is global and so many relationships need to be managed from behind a desk. Use technology to help you. Do your research. And keep testing what works.
Make sure your public relations team has an unbeatable strategy free of errors and careless mishaps. Browse our PR content hub with over 30 resources to keep your team at the top of their game.