America's third-coast has a vibrant tech community. Yet it seems to always be cast into the shadow behind tech-hubs such as San Francisco, New York and to an extent even Austin.
What we'll cover on the Chicago tech scene:
TIMELINE
TOP PRODUCTS
STARTUP ECOSYSTEMS
VC FIRMS
FUNDING RECAP
FUTURE OF CHICAGO TECH
OTHER COMPANIES
But those in the community know that Chicago is no second-tier tech city. The rest of the world is beginning to understand that as well.
KMPG's Disruptive Tech in 2017 report named Chicago #6 on their list of the best "Innovation Hubs" in the world, and #3 in the US behind only New York City and Washington D.C. This is a distinction and provides clarity to exactly what Chicago's tech scene is.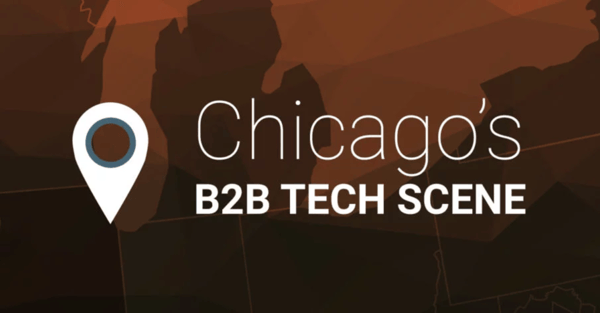 While it may not loom large as the Bay or Austin in number of startups, the city of Chicago is home to an abundance of different tech outside of software. Boeing, CDW, Caterpillar, State Farm and Walgreens highlight a list of 36 total American Fortune 500 companies headquartered in Chicago. That's the 4th highest market-share of Fortune 500 companies in the United States.
Chicago tech has impressive portfolios in all areas of tech, from consumer-faced companies (Expedia, GrubHub, Groupon, Cars.com, PeaPod) to B2B SaaS companies (Uptake, Snapsheet, Braintree). Innovation is happening in all sectors of Chicago tech.
Being situated as the by-far largest Midwest city, it acts as the area's central tech-hub. It could be argued that Chicago is for the main hub for the entire country between the East and West seaboards. This is important for the culture of Chicago's tech scene.
Fly-over country is often a term to describe almost all of the areas that surround Chicago, such as Minnesota, Wisconsin, Iowa, Indiana and Ohio. Those five states are also the five states that new Chicago citizens are relocating from at the highest rates.
Born and raised in Indiana and then relocating to Chicago, I've learned that Midwesterners have a certain drive and personality-type that's set them apart. It's the kind of drive found in underdogs or those who have been told their home is "fly-over country". This is the talent that Chicago attracts; a gritty, rest-belt, make-it-work talent-pool that makes the community unique and thrive. In a time of cities and companies vying for top-tier talent in what has been referred to as a talent crisis, this is a huge benefit for Chicago.
Once Chicago has attracted that talent, the city has some of the best startup and technology resources in the world. Tim Handorf, G2 Crowd President and Co-founder, said this to say about Chicago's tech scene:
"At G2 Crowd, we're excited to be a growing part of a thriving tech scene in Chicago. We're seeing an influx of tech companies based in Chicago or opening major offices, and that's increasing the talent pool, which has been great for G2 Crowd as we've grown 5x the past three years. Our workforce hails from around the country and globe, but the majority come from the midwest. And the midwestern roll-up-your-sleeves, underdog attitude is exactly what we're looking for as we continue to disrupt the software-buying industry." -Tim Handorf, G2 Crowd President & Co-founder
We've broken down the State of Chicago tech report into a few sections to what makes the community so great; startup ecosystems and collaborative spaces, venture capital groups, VC stars of 2017, the future of Chicago tech and the top 25 B2B companies fueling the startup and tech Chicago community in 2018, with insights from all of the top Chicago tech influencers.
Chicago's top startup ecosystems
Here are the city's premier innovative and collaborative workspaces.
1. 1871
Founded in 2012, 1871 is one of the largest and premier incubator, accelerator and general entrepreneurial centers in the world. Its name comes from the great Chicago fire of 1871, when the brightest minds came together to rebuild a broke city. It's a great analogy for a center that plays home to over 400 early-stage startups such as Sorc'd, the Illinois Science and Technology Coalition and a handful of tech-related schools and universities.
"At 1871, we couldn't be more excited about the Chicago tech scene because we're seeing continued expansion in the numbers and sizes of the tech businesses being built here; improvements in the "seriousness" of the businesses which are being created and the problems they are addressing; growing maturity and skill sets in terms of the management teams (especially when serial entrepreneurs are in charge); and plenty of early-stage and growth stage capital willing to step up and back the best ideas. Even more importantly, we're seeing thousands of real, good-paying jobs being created which is attracting great talent from around the country to Chicago." - Howard Tullman, CEO and Founder at 1871

As of January 2018, 1871 had over 500 tenants and has an annual revenue of over $9 million, via Crain's. Troy Henikoff, Managing Director at MATH Venture Partners, former Managing Director at TechSTARS and board member of nine (yes nine) startup companies had this to say about 1871-
"1871 has over 300 mentors who donate their time each month to provide help to 1871 members. It is a highly curated list of successful entrepreneurs from every corner of the ecosystem. For founders of IPO companies to CMO's, CTO's and CRO's - anything you need help with is there."
Check out 1871's website for more information on their startup ecosystem.
2. TechNexus
Similar to 1871, TechNexus refers to themselves as a "Venture Collaboration" space. TechNexus plays the role of accelerator for early-stage startups, but also connects enterprise companies with new tech companies to help provide innovative answers and find emerging companies. TechNexus utilizes their massive network of partners, investors and companies to match early-stage startups with investors and companies. The Illinois Technology Association (ITA) is also located in TechNexus, which has amassed the largest community of tech companies in the state with one another to further innovation and collaboration.
"I have never been more bullish then Chicago tech then I am now. Chicago B2B community is thriving. Across all sectors healthcare, logistics, finance and more, the community is driving innovation that is transforming companies and industries." -Fred Hoch, Founder & General Partner at TechNexus and Executive Chairman at ITA
3. Merchandise Mart
The Merchandise Mart, now rebranded to theMART, is the city's premier tech office hub and largest commercial building in the world. The beast of a building is over 4 million gross square feet, spans two city blocks and is a home office to tech-giants such as ConAgra, Yelp and Braintree, as well as 1871.
The building has competitive leasing pricing for growth tech companies and is currently undergoing a $40 million renovation plan, providing Chicago with one of the world's most innovative tech-business centers.
---
Chicago Venture Capital Firms
Here are the VC groups contributing the most money to startups in Chicago.
1. Pritzker Group
The Chicago-based Pritzker Group is not on a venture capital firm for tech companies, but also has investment teams working in private equity and asset management. Started by the Pritzker family, It's hard miss their involvement in the Chicago (and Illinois) community as a whole. Their name can be found on schools at the University of Chicago and Northwestern, the Pritzker Military Museum, the Jay Pritzker Pavilion in the Loop and J.B. Pritzker is running for governor of Illinois.
The Pritzker group has the largest portfolio of any VC in this report at 72 companies and spans multiple tech sectors. Its B2B companies include Active Network, CultureIQ, Shiftgig, Signal, Snapsheet and even us at G2 Crowd. Their B2C companies are highlighted by well-known disruptive brands such as Casper, Curiosity, Dollar Shave Club and SpotHero.
"Given our fund, Pritzker Group Venture Capital has been based in Chicago since 1996, and I've been involved in the local tech scene since 1999, as an operator then an investor, it's been gratifying to have a firsthand view of Chicago's emergence as a technology hub. While Chicago has long possessed many of the elements required for a successful technology hub (e.g. great universities, strong industry-leading corporations, access to capital, etc.), it's been the overall community's appetite for risk that has changed the most in my time here. In a city once dominated by McDonalds, Kraft, Sears and Baxter, it's now "ok" to follow your passion and work at a young, unproven company – whether that company succeeds or fails." -Adam Koopersmith, Partner at Pritzker Group
The group has plans to raise a $1.5 billion private-equity fund to further Chicago's stamp as a world-player in the business world.
You can see Pritzker's Group entire portfolio here.
2. Hyde Park Venture Partners
Hyde Park Venture Partners is an early and growth VC group who's track-record is mostly midwestern B2B SaaS companies and marketplaces. The firm has 5 successful exits including LevelEleven which has over 200 real-user reviews on G2 Crowd.
Their B2B SaaS portfolio is incredibly impressive; Bolstra, Bridgit, FourKites, MediaMath and even G2 Crowd. LookbookHQ, one of the best Canadian tech companies, is also in their portfolio. Their B2C marketplaces are also lined with home-runs in Dolly and ParkWhiz.
"We are proud to call Chicago our home – I consider it the most diverse tech hub that we invest in. Across every industry, Chicago has had amazing tech success stories. It's a mature ecosystem that has historically outshined other markets in logistics and food and beverage, but we also see a robust pipeline of early-stage companies that could join the likes of Fieldglass, Grubhub, or Coyote Logistics. We believe that two of our logistics-focused portfolio companies are well on their way: ShipBob (serving SMB e-commerce) and FourKites (enterprise freight transparency). It will be fun to watch these incredible Chicago tech stories unfold." -Ira Weiss, Founder and Managing Director of Hyde Park Venture Partners
Hyde Park Venture Partners' Indianapolis office is run by former ExactTarget CMO Tim Kopp, which has backed successful Indianapolis-based startups Octiv and Sigstr. Find out more on how Hyde Park's Indy impact in our overview of Indianapolis tech companies.
You can see Hyde Park Venture Partners' entire portfolio here.
3. Chicago Venture
Created in 2012, Chicago Ventures is a VC that focuses on startups at the seed stage. The firm invests in multiple cities, focusing on areas that are seen as second-tier startup cities such as Chicago, Denver and Austin.
Based out of 1871, Chicago Ventures is an experience group of tech influencers. The group has financially-backed 52 startups across a wide range of sectors and have 5 successful exits to their name. On our list of best B2B tech companies, Chicago Ventures backs Telnyx and Shiftgig, is an early backer of VC star SpotHero and is also one of G2 Crowd's supporters.
"Chicago has a diverse economy that's reflected in our tech scene - over the past several years, we've seen startups founded by seasoned and serial entrepreneurs to disrupt industries like logistics, finance, healthcare, insurance and others. We've known the city is a smart and capital-efficient place to start a business since we launched in 2012, and coastal investors are starting to notice, too. In 2017, Chicago-area tech companies raised $1.53B, up from from $953M in 2016. Four of our local portfolio companies raised large follow-on rounds from premier coastal funds. The ecosystem is expanding but we've kept our midwest attitude - the 37 local companies in our portfolio, for instance, are eager to give back to the community, work together, share talent, and genuinely root for each others' success. As these companies continue to scale and successfully exit over the next few years, we're excited to watch the next generation of founders and early-startup employees use what they've learned to start new companies solving real problems." -Stuart Larkins, Co-founder & Partner at Chicago Ventures
You can see Chicago Ventures' entire portfolio here.
4. MATH Venture Partners
Math Venture Partners is a VC firm for early and growth startups. The group is led by a handful of prevalent Chicago tech influencers including Troy Henikoff, formerly of TechSTARS.
"The Chicago startup scene has grown from virtual non-existent 10 years ago, to one of the fastest growing and most vibrant in the country. It is amazing to see all the resources and support that are available to startups today. And part of what makes Chicago unique is the willingness of everyone to help out."-Troy Henikoff, Managing Director at MATH Venture Partners
The VC has a strong portfolio of over 30 B2C and B2B companies. Only one of their companies made our list of best B2B Chicago tech companies (Telnyx), their portfolio includes other B2B companies with highly-ranked products including LogicGate and NoRedInk. Other companies in their deck include B2C companies such as EatStreet and one of our VC stars of 2017 in SpotHero, as well as FinTech startups in Acorns, Lightstream and Maxwell. Chicago-community favorite BuiltIn is also a MATH Venture Partners company.
View MATH Venture Partners' entire portfolio here.
VC Stars of 2017
2017 was a record year for Chicago startup funding. Chicago tech companies raised $1.7 billion in VC funding across 186 rounds throughout the year. While the number of rounds was down from the previous year (2016 - 234 deals), the total amount of money raised was up 42% from $1.2 billion.
Chicago's Largest VC Deals in 2017
$500M - Outcome Health
$207M - Uptake
$70M - Templus
$60M - Raise
$42M - GTreasury
$41M - Fusion Risk
$31M - Yello
$31M - SpotHero
$30M - G2 Crowd
$30M - Network Insights
The previous funding record for Chicago was $1.4 billion in 2011, largely due to Groupon's massive $950 million round that year, which is still the largest Chicago funding-deal ever. While 2017 was a record year for Chicago, going forward it will have an asterisk next to the number from Outcome Health huge $500 million deal.
The round was initially the biggest funding deal for the community in a long time, but turned into a black-eye for Chicago's tech scene when it was alleged that Outcome Health had misled advertisers with misinformation. The company is currently in a fraud-lawsuit and has vacated their new headquarters, leaving many of their employees without a job.
But even without Outcome Health's round, it was a great year for Chicago tech. There were three deals over $50 million; Uptake secured $207 million, Templus $70 million and Raise $60 million.
We wanted to know what Chicago's VC stars of 2017 had to say about the state of Chicago's tech community, so we reached out. Here are what some of Chicago's tech darlings had to say:
SpotHero - $30 million (Insight Venture Partners, Autotech Ventures)
"SpotHero launched in Chicago six years ago with our roots in TechStars and 1871, there really wasn't much of a local startup community. That's changed wildly, and with our own evolution we've been witness to the tremendous growth of innovation in our home city. As one of the more mature startups based in Chicago, we're committed to contributing to the tech scene's continued growth, through mentorships, hiring, and leading by example." -Mark Lawrence, CEO & Co-founder at SpotHero
SpringCM - $25 million (Crestline)
"Chicago tech startups had more $10M+ VC investments last year than any in the past five years, and we are honored to be one of those 39 tech companies, based on our $30M funding round last February," said Dan Dal Degan, CEO of SpringCM. "Chicago has an especially prominent B2B tech community, and in the age of digital transformation, there's a huge market for enterprise software platforms. SpringCM, and many other local tech companies, are solving important business problems. Our success is driven by the value our customers derive from the productivity gains our platform delivers." -Dan Dal Degan, CEO at SpringCM
Snapsheet - $12 million (Tola Capital)
"Chicago rivals any city in the world in terms of supporting entrepreneurship, and it has cemented its reputation as a booming tech hub and home to a variety of insurtech enterprises. The recipe for success in any businesses requires three things: access to capital, access to talent, and access to customers; Chicago provides all three. We're grateful to have built our business in a city that fosters innovation and growth, and we intend to give back to the community through new hiring opportunities and a work environment designed to foster creativity and collaboration." -Brad Weisberg, CEO & Founder and Snapsheet
---
Future of Chicago Tech
With strong-VC firms backing the city, a new crop of innovative startups, a record funding year in 2017 and world-class universities located throughout the city, the future of Chicago tech has never been brighter. What will 2018 and beyond hold for the city? We are focusing in on two major stories to look out for in 2018 involving two of the largest companies in the world; Amazon and Google.
1. Amazon
Since Amazon announced their hunt for a their new second headquarters, the process has turned into somewhat of a circus. Nearly every city in America has thrown their name into the hat, with 238 cities submitting a proposal to the mega-corporation. On January 19th, they narrowed that list to 20, which included Chicago.
Amazon has stated that the new headquarters will employee up to 50,000 people at an average salary over $100,000. For a benchmark, from 2010-2016 Amazon generated $38 billion to Seattle's economy.
Amazon has set a list of city-requirements similar to what companies do when starting a software buying process. Those include:
Metro area of at least one million people.
Stable and friendly business environment.
Entertainment and infrastructure to attract and keep strong tech talent.
A big and creative location within the community.
Chicago has been home to major headquarter-relocations before (see Boeing), but this would be much larger. The city already announced their plan that would allow Amazon to keep the $1.32 billion in personal income taxes that their workers would pay annually. Things like a potential Elon Musk hyperloop in Chicago goes a long way to helping the cause as well.
Amazon plans to make their announcement in early 2018 and their choice will radically change the winner's tech community.
2. Google
Google already has a large footprint in Chicago's tech scene with their office in the Fulton Market. The giant was Chicago's 6th largest tech employer in 2017 with right over 1,100 employees. But that number could soon rise.
Like Amazon, Google is scouting out new locations for an operations center not based on the West Coast. The new office could potential house up to 5,000 new Google employees in the city. From the report, the list of cities Google is scouting is much narrower than Amazon's, with Chicago, Boston, Atlanta and Dallas as finalists.
Google hasn't officially announced the new center (the report was leaked to Crain's from an anonymous source) but another 5,000 employees would make Google the largest tech employer in Chicago by nearly 200%.

---
Chicago Tech Leaders on the City's Innovation
We spoke to some of the leading technology influencers in Chicago to discuss the innovation located within the city. Here is what they had to say.
4C
"Chicago has become a thriving tech hub with access to abundant talent and capital. Against this backdrop, we've built 4C into a global leader in data science and marketing technology. Marketers use our software to identify their most valuable audiences and engage them across premium channels." —Aaron Goldman, CMO at 4C
Cision
"Headquartered in Chicago, Cision is proud to be rooted in a city that has quickly risen through the ranks of being recognized as a tech-epicenter. The city's tech scene has witnessed phenomenal growth due to a collaborative and innovative community that has fostered a thriving entrepreneurial environment. Chicago's tech landscape incubates unique ideas that propels communities and industries forward. Cision fits into this greater landscape through our comment in providing integrated, data-driven solutions that help shape and drive the future of the communications industry." —Kevin Akeroyd, CEO at Cision
Hyde Park Venture Partners
"Our team believes strongly in anchoring our efforts in Chicago. The quality of founders we interact with here is exceptional. We believe the connectivity to enterprise customers as well as a supportive tech community to grow in, makes Chicago one of the best hubs in the country to build a business. Compared to the coasts, it has actually shown stronger returns while being more cost-effective to grow here. That's a winning combination if you're a founder." —Ira Weiss, Founder and Managing Director of Hyde Park Venture Partners
PowerReviews
"The Chicago tech scene is exploding, with more and more companies choosing the Windy City as their headquarters. And it's no wonder why. Chicago is an entrepreneurial city -- scrappy, diverse and home to top talent from world class universities. In addition, there are organizations including Built In Chicago and 1871, which make it easier for companies to find the support they need to be successful. PowerReviews is proud to be part of the tech scene in Chicago. Our success -- along with the success of hundreds of other businesses in Chicago -- helps grow the city's reputation as a top spot to start and grow a business." —Matt Moog, CEO at PowerReviews
Pritzker Group
"Even more exciting than Chicago's current status as a top 10 global technology hub, is Chicago's growth trajectory. In 2012, Chicago-based companies raised around $400M in venture capital. In 2017, Chicago companies raised in excess of $1.7M. While already well known for consumer facing brands such as GrubHub, the next wave of growth in Chicago has been, and, I expect, will continue to be, driven by B2B companies such as BaseCamp, SMS Assist, Sprout Social, Relativity, Signal and others." —Adam Koopersmith, Partner at Pritzker Group
Relativity
"We're a global company, but our home and heart is in Chicago, where we were founded. The Chicago tech scene continues to grow and gain national/international attention. One key attribute that sets it apart is how companies here truly work together to support one another – building upon core Midwestern values. Whether it's a large, established enterprise company or a new startup just getting off the ground, members of our tech community invest in each other, and help the collective grow. We love the fact that folks here welcome new talent, ideas, and companies with open arms!" —Glenn Shimkus, Senior VP of Product & Design at Relativity
SpringCM
"I collaborate with fellow Chicago tech industry CEO's and aspiring entrepreneurs. Whether its mentoring at 1871, serving on a TechWeek Chicago panel or advising a startup, we're dedicated to fueling the local tech community. I spent several years in Silicon Valley, and our community approach to growing our tech movement in Chicago is a significant differentiator. It's difficult to turn an idea into a successful company - something the tech world prides itself on. In Chicago, leaders support one another. It's a smaller, closer community." —Dan Dal Degan, CEO at SpringCM
---
Chicago's Best Tech Companies
We have compiled data on the state of the Chicago's B2B tech scene that includes all of the top-rated products on G2 Crowd which have parent companies headquartered in the Chicago-area. Our list is ranked by user satisfaction of a company's top-rated product. To qualify, a product was required to have at least 10 verified user reviews.
1. Basecamp
Product: Basecamp
Category: Project Management Software
City: Chicago
Founded: 1999
Employees: 120
With an impressive 1,668 reviews on G2 Crowd, Basecamp is both a leader in the project management category and within our Chicago-based products. Basecamp is a web-based project management tool that facilitates collaboration by creating a centralized management space. The product offers six core tools: a task tracking tool, a message board, a chat room, a scheduler, a file storage tool, and an automated "check-in" tool. Basecamp received a Leader badge in the Fall 2017 Project Management Grid® Report.
---
2. ActiveCampaign
Product: ActiveCampaign
Category: Marketing Automation
City: Chicago
Founded: 2003
Employees: 210
ActiveCampaign assists sales professionals manage and nurture their contacts, set up custom sales processes, capture leads and draw insight about their contacts' behaviors. With the product, companies can simplify and automate the processes that make up their customer lifecycle workflow. ActiveCampaign received Leader badges in the Fall 2017 Marketing Automation Grid®Report and Fall 2017 CRM All-in-One Grid® Report.
"We're honored to be recognized as one of the highest-rated B2B SaaS platforms from our users. With so many different solutions available today, we strive to provide the best offering and exceed our customers expectations each and everyday. That means making ActiveCampaign an easy-to-use marketing automation platform that enables growing businesses to meaningfully connect and engage with their customers." -Jason VandeBoom, Founder & CEO at ActiveCampaign
---
3. Keeper
Product: Keeper
Category: Password Manager
City: Chicago
Founded: 2011
Employees: 95
Keeper is a product developed by Keeper Security to protect vulnerable entry points of businesses and improve password behavior. Organizations can manage credentials, align the solution to company policies and protect all devices used by employees. Additionally, Keeper is SOC 2 Certified, to encrypt and safeguard the digital assets of the businesses who use it. Keeper received a Leader badge in the Fall 2017 Password Manager Grid® Report.
---
4. Sprout Social
Product: Sprout Social
Category: Social Media Suites
City: Chicago
Founded: 2010
Employees: 436
Sprout Social is a jam-packed social media management platform, bundling in analytics, monitoring, and publishing functionality. The platform facilitates collaboration within businesses and improves social engagement with customers. In November 2017, the company was named one of the top workplaces in the Chicago area by The Chicago Tribune. Sprout Social received Leaders badges in the Winter 2018 Social Media Suites, Winter 2018 Social Media Monitoring, Winter 2018 Social Media Management, Winter 2018 Social Media Analytics, and the Fall 2017 Social Customer Service Grid® Reports.
"The voice of the customer drives our focus and is core to our success. We are consistently listening to and engaging with our customers through reviews, customer surveys and — of course — social media to better understand their challenges and how we can more effectively help solve them. One of our core values is to be entirely committed to team and customer success, and we're grateful to receive this recognition as validation of that approach." -Ryan Barretto, SVP Global Sales at Sprout Social
---
5. 4C
Product: 4C
Category: Cross-Channel Advertising
City: Chicago
Founded: 2012
Employees: 206
With 4C, marketing companies can improve the planning, measuring and buying of advertising content across a variety of media platforms. 4C has three suites — social, tv and multi-channel — that organizations can leverage to manage platforms across those various channels. 4C received Leader badges in the Fall 2017 Cross-Channel Advertising and Fall 2017 Social Advertising Grid®Reports, and High Performer badges in the Spring 2017 Mobile Advertising and Fall 2017 Video Advertising Grid® Reports. 4C Insights was named a "highly commended" Best Paid Search Campaign by The Drum in the 2017 Digital Trading Awards.
"The best way to understand the value of any software product is to use it. And the best way to evaluate the value of any software product before using it is to read reviews from real users. That's why G2 Crowd is such a critical resource for our industry. And that's why 4C is proud to be the highest-rated product for cross-channel advertising software." -Aaron Goldman, CMO at 4C
---
6. NumXL
Product: NumXL
Category: Other Office
City: Chicago
Founded: 2008
Employees: 4
Spider Financial developed NumXL, one of its products that provides statistical and time series analysis for Microsoft Excel. NumXL, a suite of add-ins, helps users transform Microsoft Excel into a statistical data modeling and forecasting tool without requiring programming and scripting skills. Once users license the product, they can access all of NumXL's functions through the function wizard in Excel.
---
7. VASCO
Product: eSignLive
Category: E-Signature Software
City: Oakbrook Terrace
Founded: 1991 (NASDAQ: VDSI)
Employees: 483
VASCO owned eSignLive is a flexible e-signature solution that can be hosted on-premises or in the cloud, and includes pre-built connectors for applications like Box, Salesforce and SharePoint. With this product, sales professionals can ensure secure and compliant processing of electronically signed documents. eSignLive received a Leader badge in the Fall 2017 E-Signature Grid® Report.
---
8. Cision
Product: Cision
Category: Media and Influencer Targeting Software
City: Chicago
Founded: 1867 (NYSE: CISN)
Employees: 1,881
Cision is a a public and media relations communication company that has developed the Cision Communications Cloud, a centralizing platform that help professionals discover insight about media impact. Businesses can use Cision to identify influencers and create relationships with them, craft campaigns and track their performance, and effectively distribute content across multiple channels. Cision received Leader badges in the Summer 2017 Media and Influencer, Summer 2017 PR Analytics, Winter 2017 Media Monitoring, and Summer 2016 Press Release Distribution Grid® Reports.
"It is an honor to be recognized by G2 Crowd. This recognition is a true testament to the Cision team's hard work and dedication in delivering breakthrough products for our customers. Such a distinction embodies the level of excellence we strive for each day as we innovate our earned media measurement technology, products and comms cloud platform." -Kevin Akeroyd, CEO at Cision
---
---
For any questions about the methodology or data included in this piece, or to request that your Chicago B2B tech company be added, please reach out to Editorial Team Lead Jakub Rudnik at jrudnik@g2crowd.com.
>>Explore other tech hubs with the best tech cities in the United States.